Preparations
This Friday was the last time I'm going to touch mail again until June. That is because the upcoming trip I've briefly mentioned, is right around the corner, and I got myself some camera equipment to make sure I will have the camera functional whenever there's something worthwhile to capture.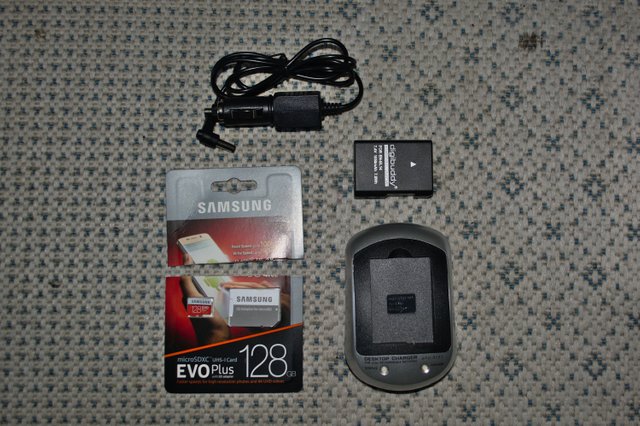 I still don't want to tell exactly where we are going, because I feel it would be anticlimatic to tell in advance. But you can make educated guesses. What kind of a trip it will be, you can already put together looking at the picture though: a roadtrip. And like I said, it is we going on the trip, me and three other good friends of mine.
The possibility for the trip presented itself by the initiation of my friends, who planned to go for a trip. I do have the job now, but I do have the flexibility to not work for a period if I so choose. I've realized the value in work and earning for myself to build a financial foundation for myself. It has also followed with an increased sense of self-respect. It hasn't been soul crushing, it has been uplifting. It probably helps that I have a clear plan panned out that I'm going to be executing while time progresses. Haven't talked about it until now, but 10% of what I earn is going to be invested by traditional means. No, that doesn't mean I don't think crypto or blockchain won't succeed. Just that I want to have less risky (and less volatile) assets too. I will still have my crypto holdings and will buy more here and there (I'm thinking of perhaps using approx 5% of my monthly earnings for that purpose), so if crypto goes moon, great, if not, I can live with that and not get completely crushed.
Anyway, this wasn't supposed to be about investing, but it just so happens I got drifted there through several donkey-bridges (yet another Finnish idiom, this one probably sounds the dumbest of them all in English).
That being said, when there is an opportunity for a trip that is most likely a once-in-a-lifetime occurrence, there's simply no other option than saying "yes" for me. There will be a three-week period of not working during the trip, but that is fine, because after that I can work for the whole summer, if I want.
Though if this would've not been initiated by my friends, there would've been no trip at all for me, and I would've just kept working. This is the reason why I'm pretty excited about the trip, because I already have experience by traveling internationally alone, but not with friends, so it will be a new experience.
I already have experience traveling alone, and I don't have much desire to do that anymore at the moment. It is true that you can get friends on the road – and I did, for the brief moment at least, but they haven't been lasting ones. Not like the ones I have at home or even those on Steem.