---
안녕하세요._. @byeong54ji 입니다.🌟

---

방학이 시작되고 여름이 시작되니 어디론가 떠나고 싶다는 생각이 많아지네요.

저처럼 학생이거나 또는 경비에 부담을 느끼시는 분들을 위한 포스팅입니다.

여행지 물가가 저렴하다면 부담이 없어 시원하게 다녀오실 수 있는 여행지 4곳을 소개합니다.

Since the vacation starts and the summer begins,
I have a lot of ideas about where I want to leave.
It is a post for students like me or someone(feeling burdened with travel expenses).

---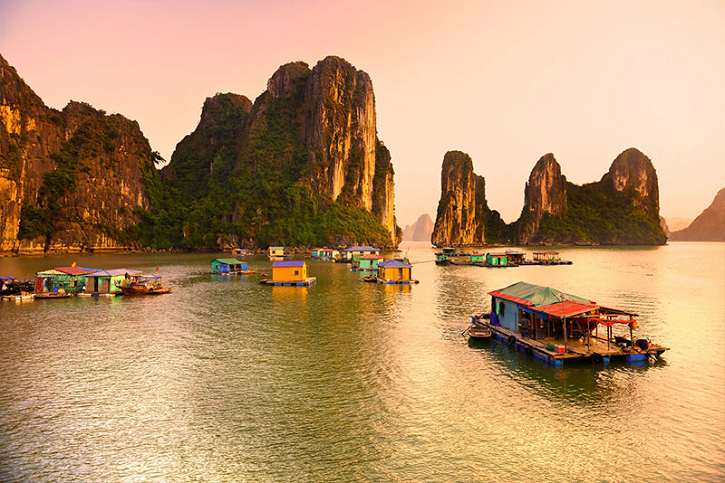 베트남 Vietnam
물가가 저렴한 국가라 하면 베트남이 떠오르네요.
*현재 베트남의 환율은 100 동(VND) = 5 원입니다.

베트남은 관광지와 먹거리가 풍부한 것이 장점입니다.
그리고 물가도 저렴하니, 누구나 편하게 갈 수 있는 것 또한 장점입니다.

숙박의 경우 저렴한 게스트하우스는 1박에 3달러,
도미토리는 약 8,000원 3성급 호텔은 약 2만원이면 지낼수 있다고합니다.

음식은 한끼 식사와 음료는 40,000VND ~70,000VND에 해결가능하고,
베트남 명물 쌀국수는 20,000VND ~ 40,000VND 로 충분합니다.

If it is a cheap country, Vietnam comes to mind.
* The current exchange rate in Vietnam is 100 Don(VND) = 5 Won.

The advantage of Vietnam is that it is rich in sightseeing spots and food.
And because the price is cheap, it is also advantageous that anyone can go easily.

If you are staying at an affordable guest house for $ 3 per night,
The dormitory is about 8,000 won and the 3 star hotel is about 20,000 won.

Foods and meals can be resolved from 40,000VND to 70,000VND,
Vietnam's specialty rice noodle is 20,000VND ~ 40,000VND.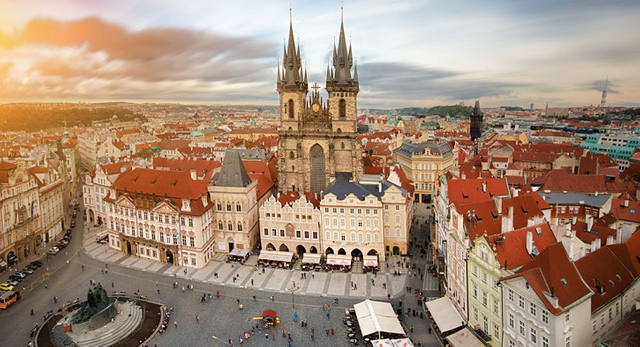 체코 Czech
유럽에도 저렴하게 갈 수 있는 여행지가 있습니다.
그 중 하나가 체코입니다.

체코는 물가말고도 고전미가 느껴지는 성과 거리등
도시에서 즐길거리가 많은 나라입니다.

맛 좋은 길거리 음식들이 엄청 저렴해서 식비를 많이 아낄 수 있고,
괜찮은 레스토랑이나 질 좋은 음식도 1만원~ 2만원이면 충분합니다.
그 중 저는 제일 괜찮은 부분이었던게,
맥주가 물보다 저렴하다고 합니다._.

There is a place to go inexpensively in Europe.
One of them is the Czech Republic.

The Czech Republic has castle and street with a sense of classicism
There are many places to enjoy in the city.

Good street food is so cheap that you can save a lot of food expenses,
A decent restaurant or quality food is enough for 10,000 to 20,000 won.
I was the best part of that, Beer is cheaper than water.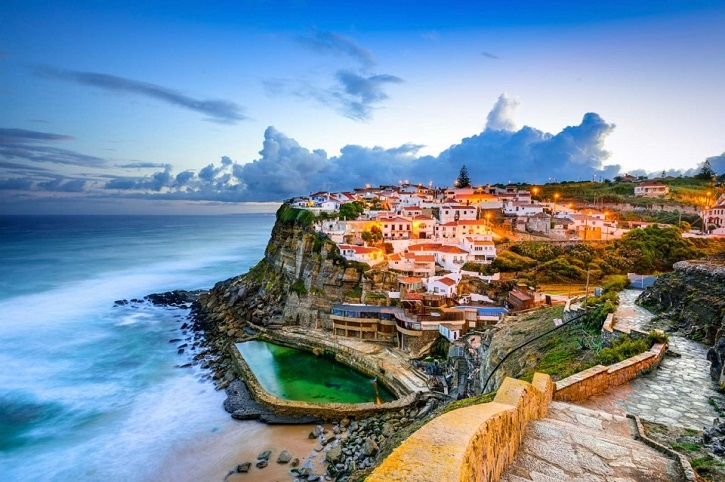 포르투갈 portugal
유럽여행지 두번째가 포르투갈입니다.
서유럽의 보석이라고 불릴 만큼,
다녀온 여행자들 모두가 칭찬을 아끼지 않는다고 합니다.
아름다운 해변과 절벽이 이뤄진 도시와 도심의 야경과 풍경을
마음껏 즐길 수 있습니다.

하루 차량렌트도 30유로 안에서 가능하고,
레스토랑 음식도 10유로 안에서 해결이 가능하다고 합니다.

현지인들도 여유롭고 활기 넘치는 분위기, 현지 음식도 맛있어서
분위기와 비용면에서는 최고라고 하네요.

The second destination in Europe is Portugal.
It is called the jewel of Western Europe,
All the tourists who traveled say that they do not spare praise.
The beautiful city, cliffs and the night view, cityscape of the city
You can fully enjoy.

A day car rental is also possible within 30 euros,
Restaurant food is available within 10 euros.

the locals are relaxed and vibrant the atmosphere, the local food is delicious.
It is the best in terms of atmosphere and cost.

---
여름이 시작되고, 날이 더워지니 여행생각뿐이네요.
곧 저도 맘에 꽂히는 곳이 생기면 방학안으로 다녀 와야겠어요._.
여러분들도 좋은 피서지 찾아서 안전하고 즐겁게 다녀오길 빕니당~

Summer is on, and the day is hot.
Soon I will have to go to vacation.
I hope you will find a good place to go and have a safe and pleasant time.

---
*팔로우❤️ 댓글🌟은 저에게 힘🔥이 됩니다.
같이 소통하며 지내고 싶어요._. 잘부탁드려요

*Follow❤️ ️ Comment🌟 is a force for me🔥
I want to communicate with you. Thank you very much.