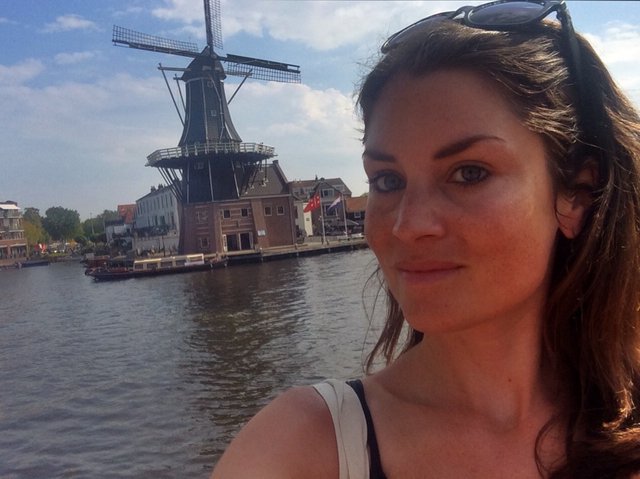 In many cities people live because they were born there. It's quite easy to say then that this place is your favorite city, because it's a simple effect of conditioning… it's what you know, it's what was indirectly forced upon you to perceive as 'home'. It's very different if you consciously choose a city to be yours, as a clear conclusion of having considered all other available options within a reasonable range. That's what I did with Haarlem. 
The city that's home in a life where home doesn't exist.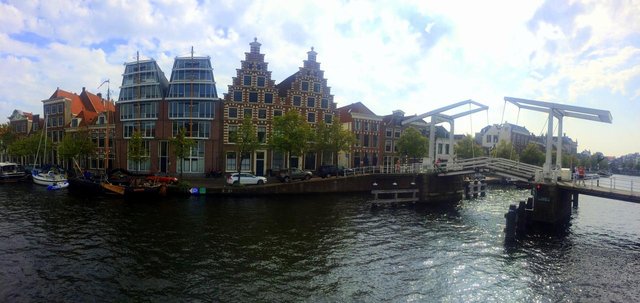 I was born in Halsteren, then moved to Bergen op Zoom, lived in Tilburg for 5 years as a ranting student and after many international relocations shortly ended up in Eindhoven (ouch) and subsequently Amsterdam, the trendy promised land for all high-educated yuppies looking for a hipster haven full of careers. 
Amsterdam taught me what loneliness feels like. It's really interesting that the more people you cram into one tiny place, unable to walk the streets without bumping into each other, public transport forcing you into tight physical contact, the more separated and individualistic people become. It's like everyone moves around through daily life wearing this dog-lampshade-collar, zigzagging in between this urban jungle with the specific objective to not socialize with anyone that doesn't already belong to their friends clique. Amsterdam is bursting at the seams, having a surplus of residents and even more tourists whirling over its tiny streets built for only 5% of that population, leaving everyone annoyed and stressed because the concept of personal space has completely vanished and foreigners have no clue what bicycle lanes are meant for.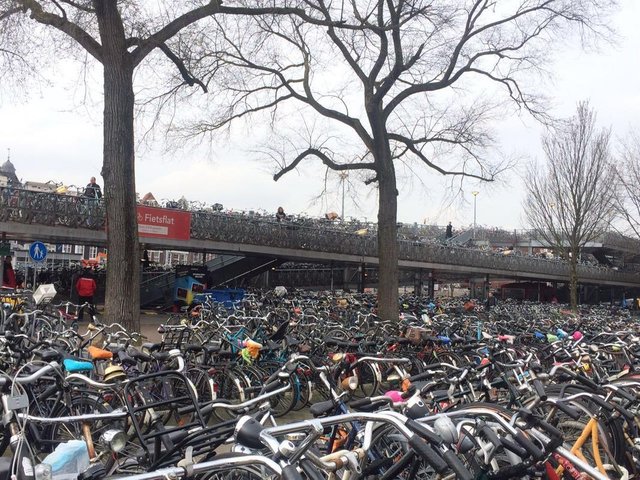 Better go to Haarlem (where I escaped to next)... where you find the exact same cityscape of historic buildings and scenic canals, but a bit prettier and without the tourists. Only 20 minutes away from Amsterdam by train but yet a completely different city (a mistake made by hands full of Couchsurfers I hosted here). It's The Netherlands how foreigners imagine it to be, but surprisingly enough hardly any foreigner comes down to see it.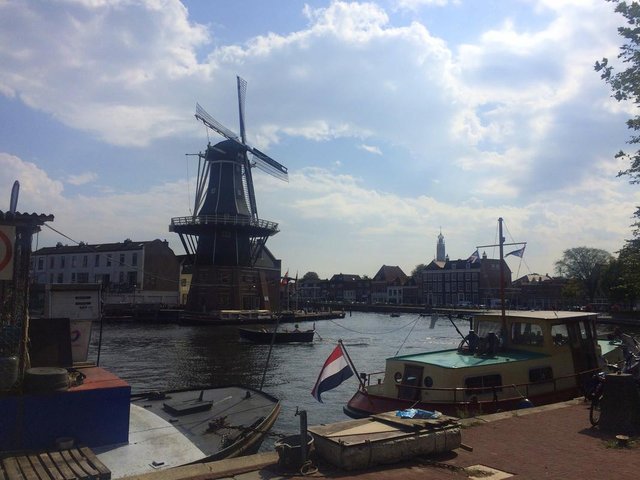 Haarlem I chose to deserve my eternal affection.

The little boats leisurely navigating through the canals on a lazy summer day. The historic windmill waving at visitors entering the municipality. Those buildings soaked up in history, picturesque bridges opening for large sail boats coming through. How those blonde people pull the pedals of their bikes with their long toned legs, driving passed the immense cathedral, already gotten used to its beauty. Mums carrying kids called Roos and Sander on their arms, letting them taste from the best cheese our world has ever brought forth, nibbling on a piece of raw herring with onions themselves, slid into the mouth held by its tail. The way people decorate public streets with flowers, because those streets are also theirs. The streets where men like Frans Hals and Pieter Claesz used to walk.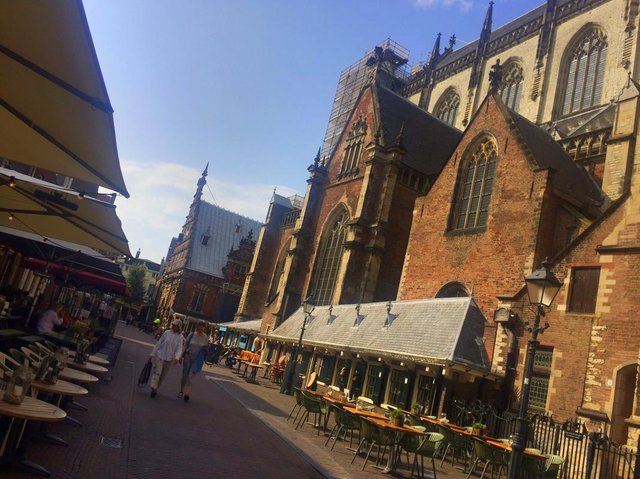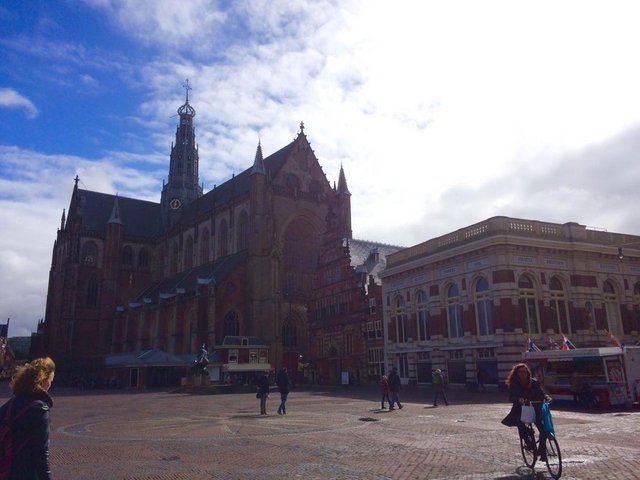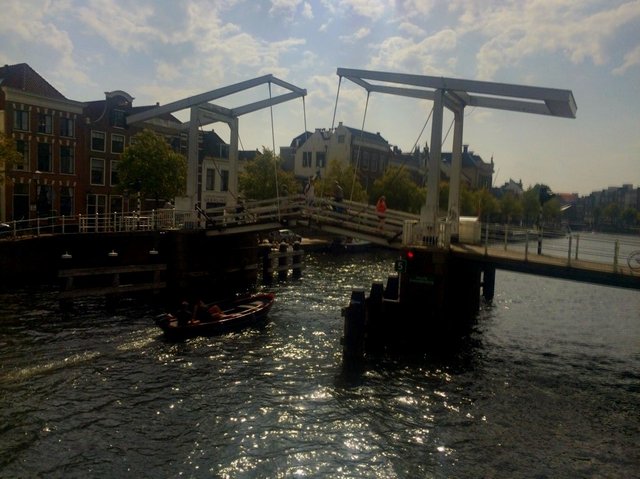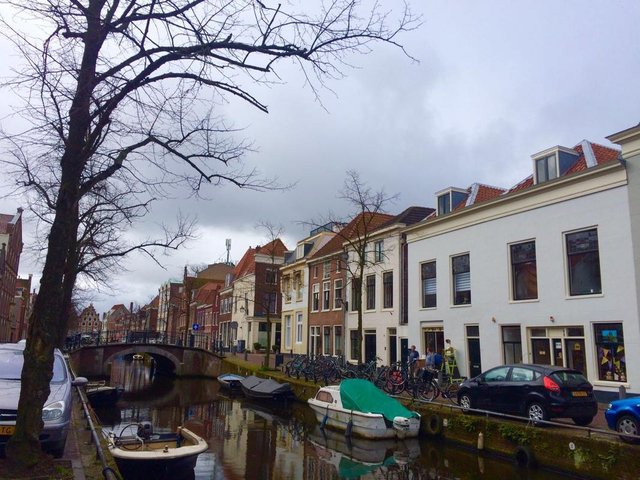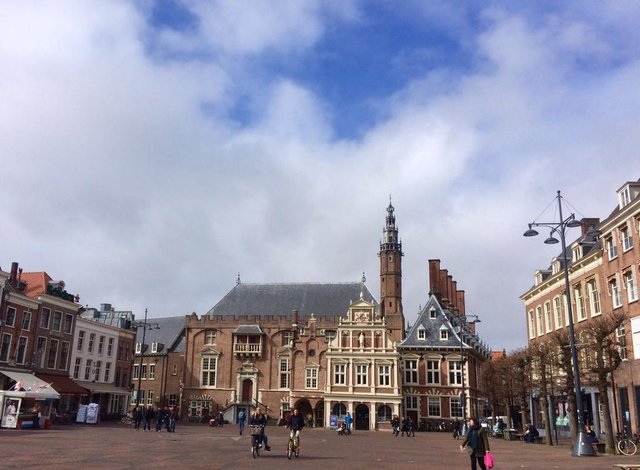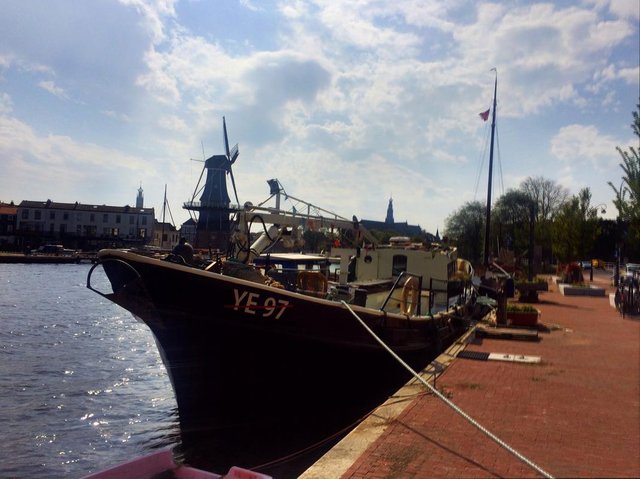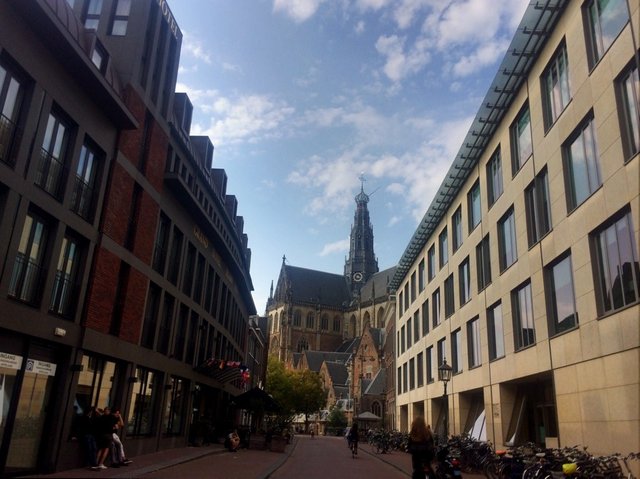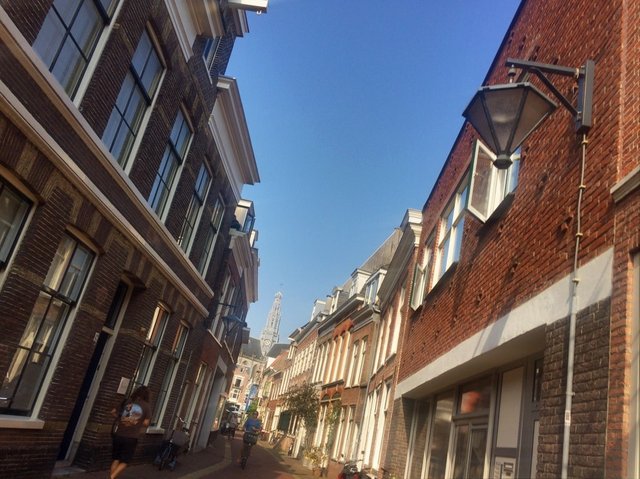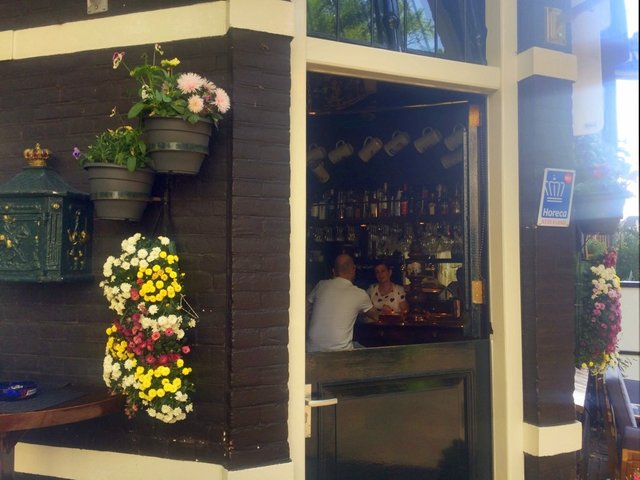 The reason why it's so easy for me to be vegan and therefore quit my cheese-obsession is because nowhere in the world cheese is as good as in The Netherlands. No, not in Spain, not in Italy and certainly not in France. Whatever they call 'cheese' in the rest of the world is for me a totally different product, so only here I struggle. Yeah, let me be a patriot for once, a 'cheesetriot'.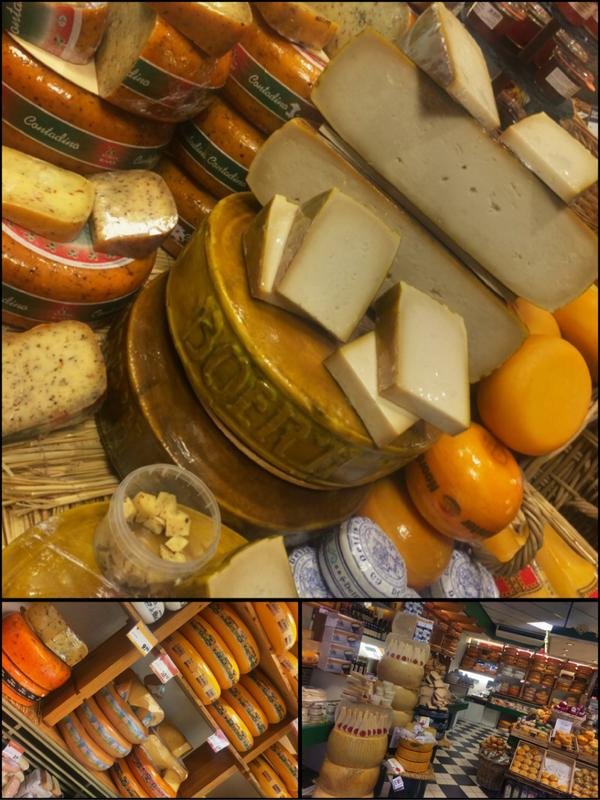 I like to sit on a square and absorb the sounds and laughter when terraces fill on that rare sunny day we're now and then treated on and watch how balconies are decorated with such passion as to force the sun to show his face once in awhile. Balconies on houses that have their curtains always open, as here people think these are only required if you have something to hide.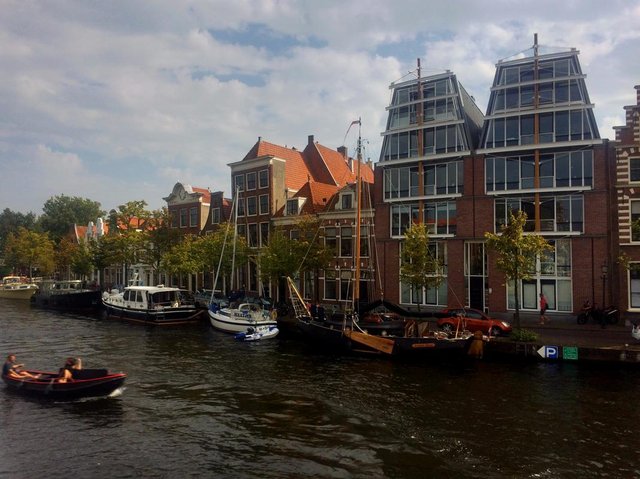 I follow the little alleys that invite to wander, every blessed day here still uncovering hidden parts of the city I always thought I knew so well.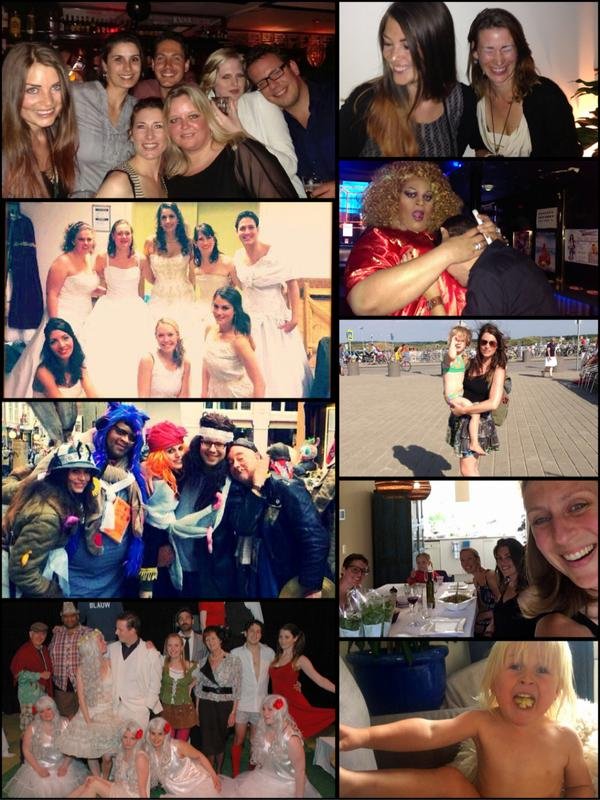 The city where I always go back to... to relive and recreate memories about the beautiful people I'm lucky enough to call my friends.
Until we meet.
P.S. Yes, Haarlem, not Harlem. We were first. In fact, Harlem is named after Haarlem, just like Brooklyn is named after the Dutch city Breukelen and New York was once New Amsterdam. History, people.