"Exploring Quezon: Let's get on board"
Traveling in different places brings fulfillment and incomparable happiness. Some have been around the world, others are exploring different cities and towns.
They even spend hundreds of thousand or million for thier luxurious getaway while most of us save funds and exert more effort to gain for our forthcoming trip.
Means of transportation is the major concern on how to reach the planned destination. Either by land, sea or air... So come with me, let us soar high and I will take you to Quezon's first "Air Summit Gourmet".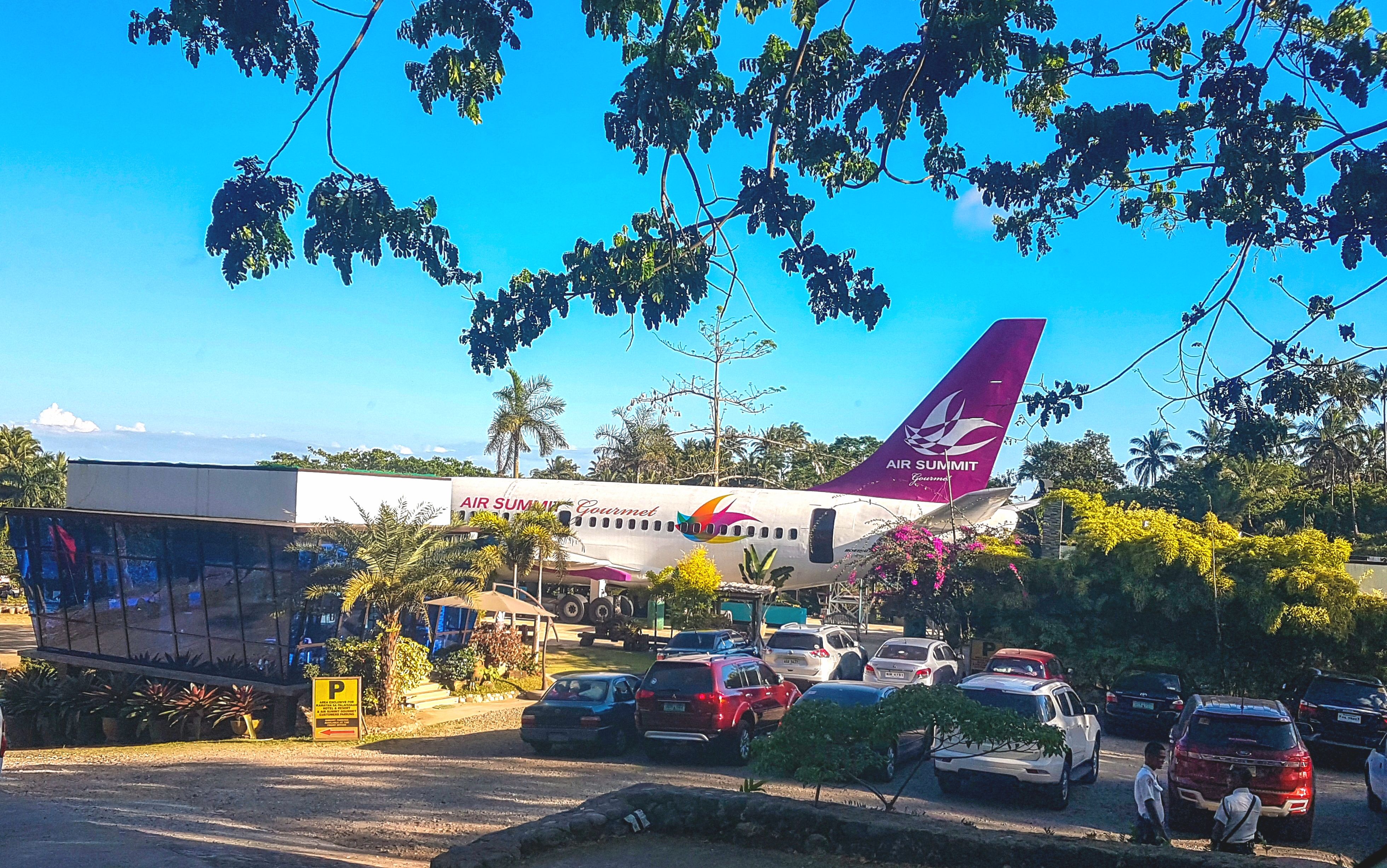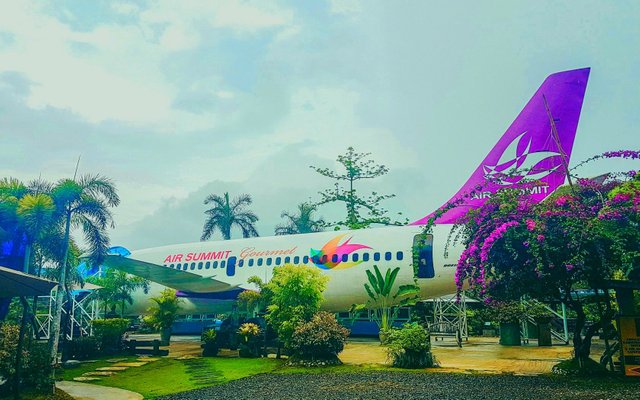 Yes! It's a plane.
This pride of Quezon Province is located at Tayabas within the complex of "Kamayan sa Palaisdaan".
From the city proper of Lucena an approximate travel time of 30-60 minutes depending on your adrenaline rush and traffic condition that you will encounter in passing the town proper of Tayabas. But it took me for about 30 minutes since the rush hour is already done, I departed home at early 10:00 am for anticipating not to miss our "flight" and the bright sky is just perfect for this trip.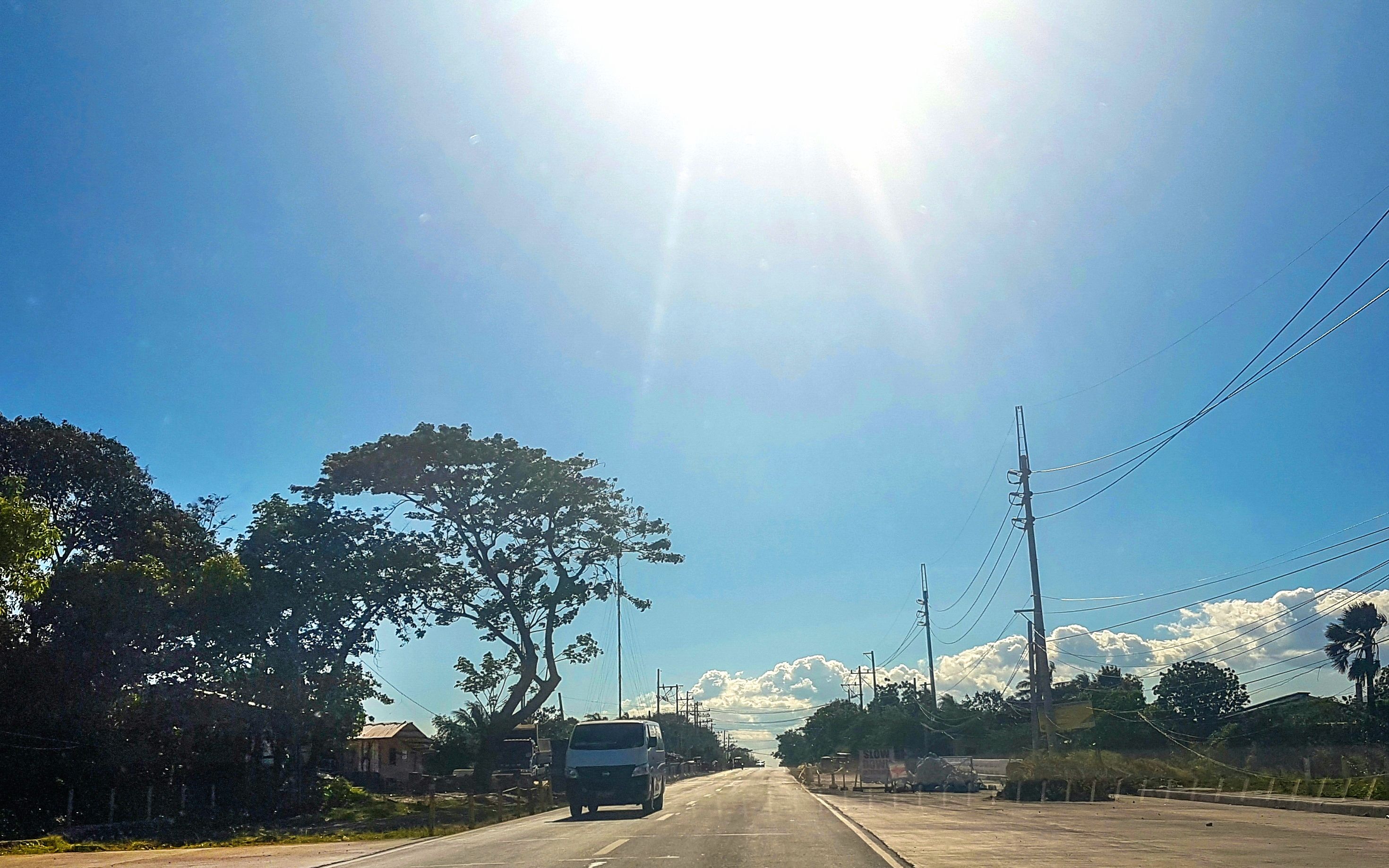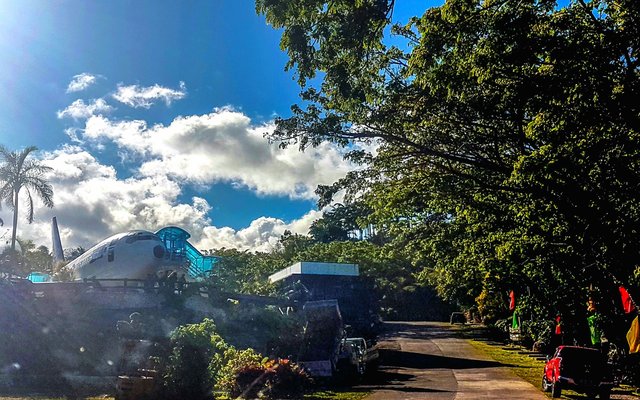 It was open for the public in February 2016.
This airplane is actually from junk came from different aircraft parts combined together as a new one. Lucky me, I get a chance to see closer the scattered materials of this plane way back July 2014 in one of our photography sessions.
Can you imagine how long it takes to collect and build each of its structure?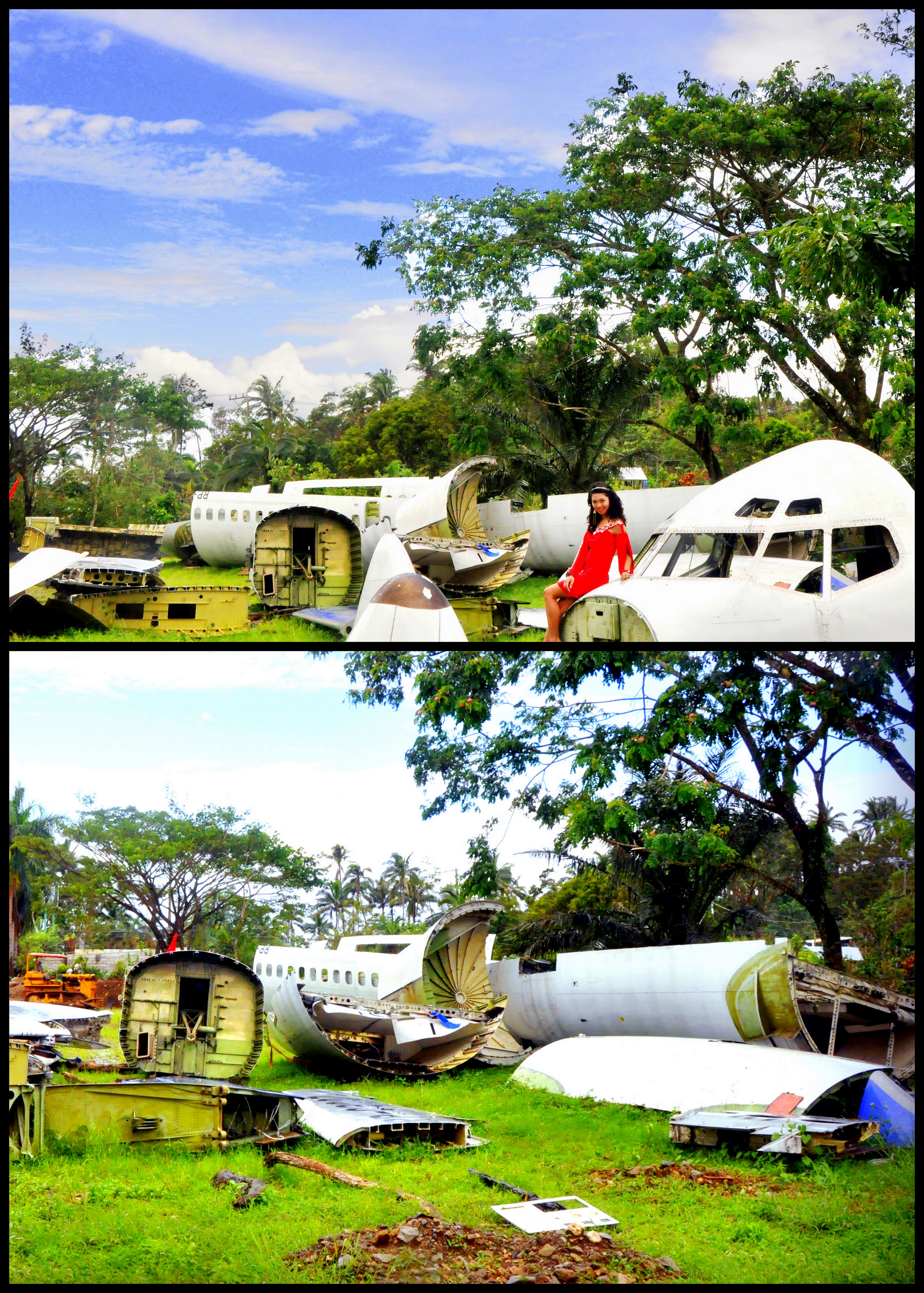 And after a longgg wait...
Boeing 737 is now ready to take-off. Fellow passengers, let's go on board and be in your designated seat 😊
Hmm... Are you wondering what so special with this piece of craft?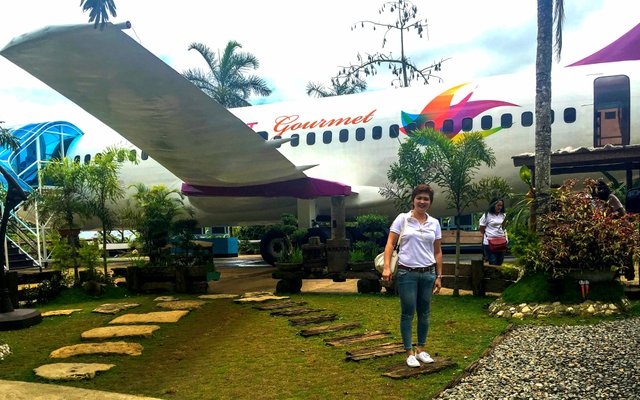 From the name itself "Air Summit Gourmet".
Air- an obvious representation of the plane.
Summit- stands for the elevated location of this place because its actually located near Mount Banahaw.
Gourmet- food, delicious food and more food!
Basically, it is a themed fine-dining restaurant.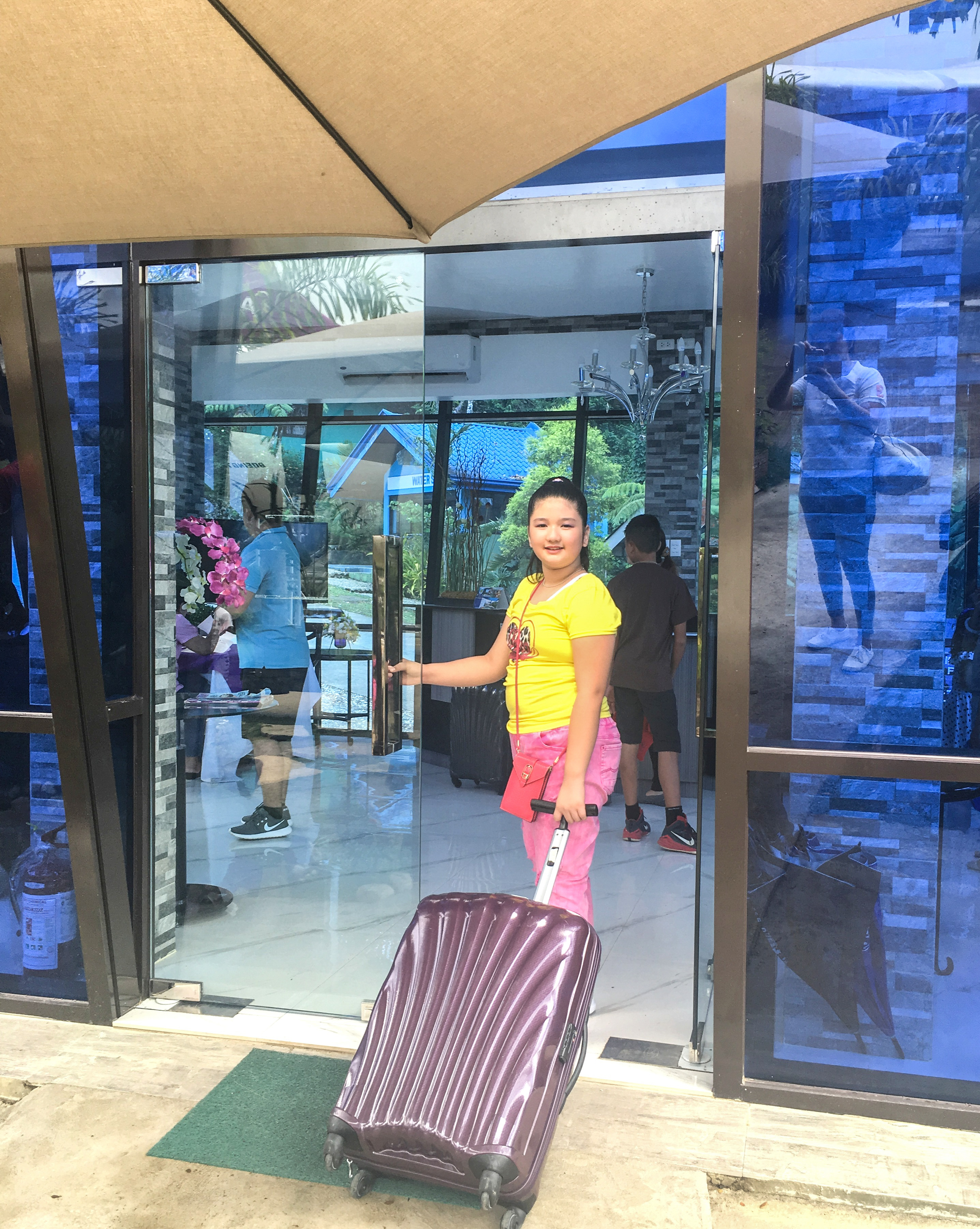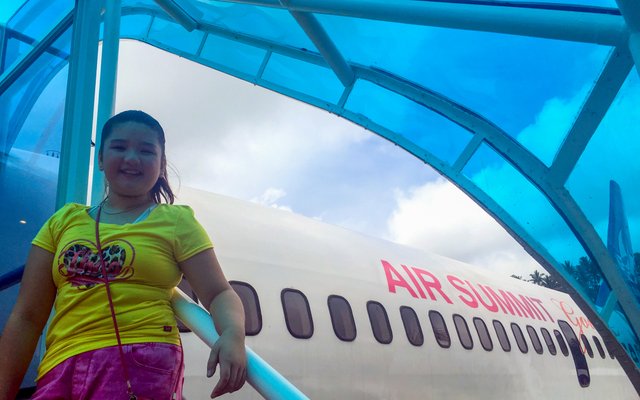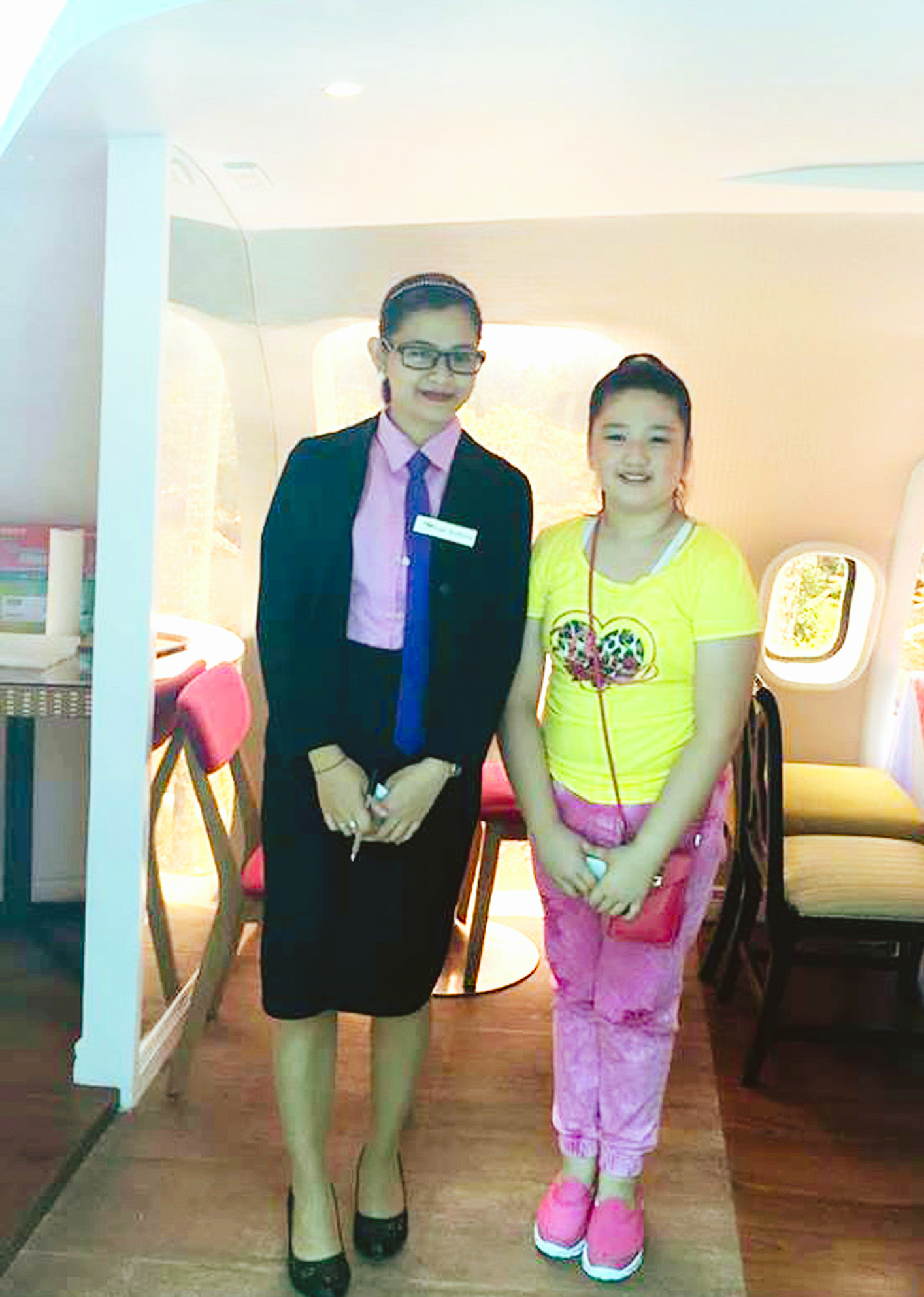 Upon arrival you need to go first in the "Immigration", where you need to choose and put your order. They have sets of menu and ala carte that you can pick from. We got AS3 Set Flight Menu.
And to complete your day dreaming being in the airport, suitcases are provided for your souvenir travel photo 😉.
When you are all set, crew will be assisting to get you on board and greeted by friendly flight attendants and ofcourse another shot for social networking purposes like this. Ha ha!
Be in your designated seat, feel the ambience with mellow music and wait until your food is served.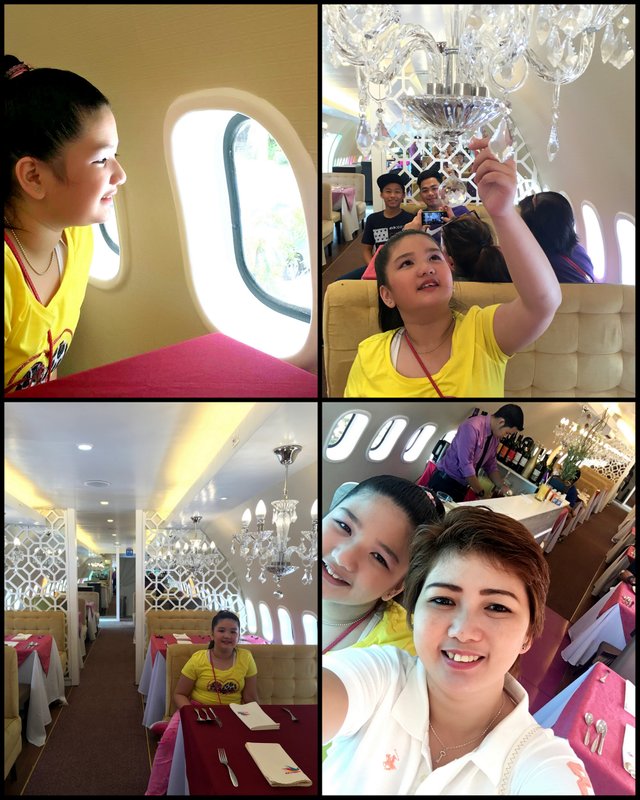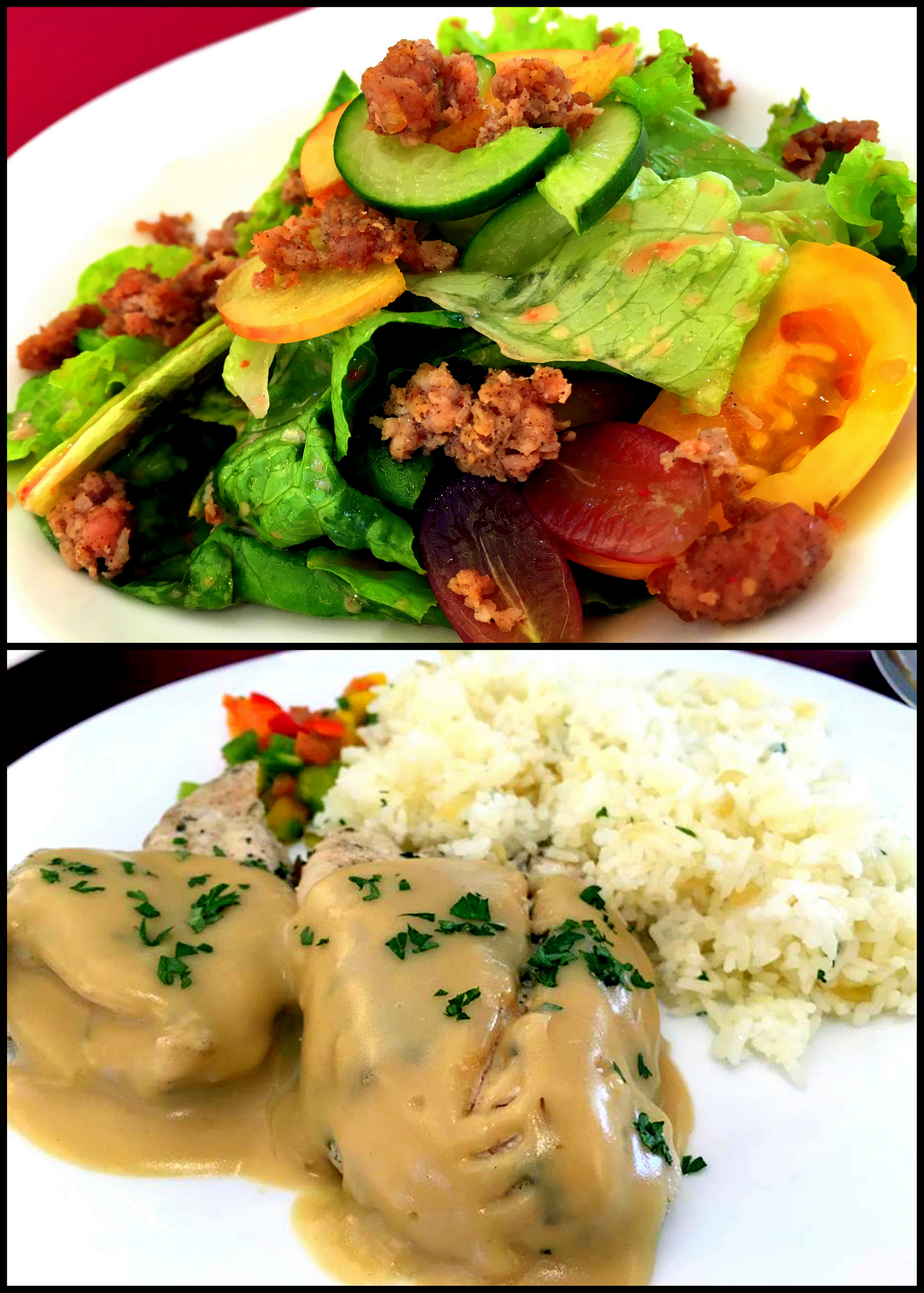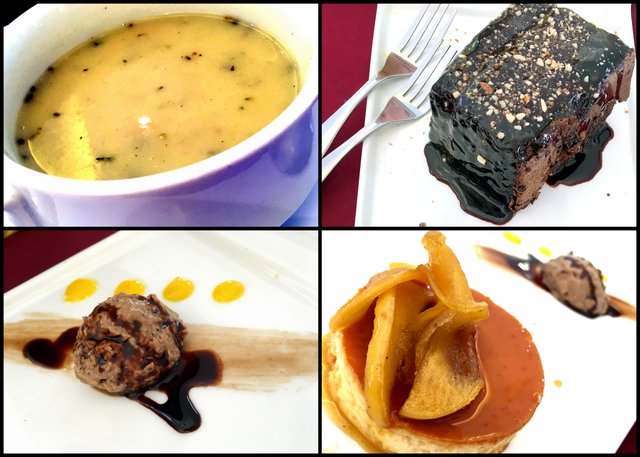 Yum! Their food looks really good as it tastes!
I hope I did not activate your hunger right now, ha ha!
But rather your fervor to discover great places around you. Sometimes we don't need to cross miles afar to experience great stuff because a place like this in a small dot in the map would bring a part of your dream travel.
One of the reason I created this blog is to showcase the hidden beautiful tourist spots and destinations of my region.
And all content of this blog is owned by yours truly 😊😊. Photos are taken from may iPhone 6s.
Thank you for reading steemians.
Keep on dreaming and believe in yourself!