Sure you ever saw the famous movie Up, and if you have not seen it yet, I invite you to watch it. In this film there is a beautiful landscape with beautiful mountains and great rivers, let me tell you that this beautiful paradise exists and is in Venezuela... It is the Canaima National Park located in the Bolívar state, which extends over 30,000 km² and was declared World Heritage by Unesco in 1994.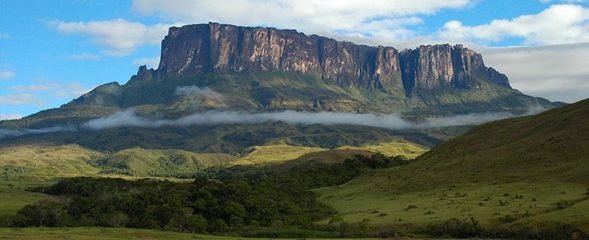 The Canaima National Park
In this beautiful park is one of the wonders of the world, The Angel Falls, which is the largest waterfall in the world, with a height of 979 meters, is even 15 times higher than Niagara Falls, with a difference of approximately 52 meters.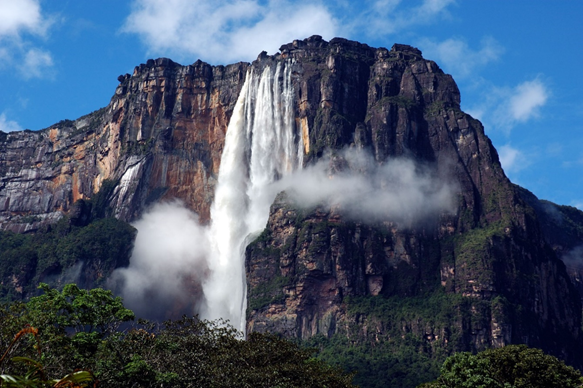 The Angel Falls
The Santo Angel is a majestic monument of nature, an imposing wall of rock from which a furious column of water flows with a deafening roar and disappears into a dense cloud of spray before reaching the Churún River.
This jump owes its name to the man who discovered,Jimmy Angel, an American aviator, who in 1937 was able to see for the first time this beautiful waterfall and a fault in his helicopter, had to land on the summit of the Auyantepuy (flat mountain) and spend 11 days walking through the jungle to return to civilization.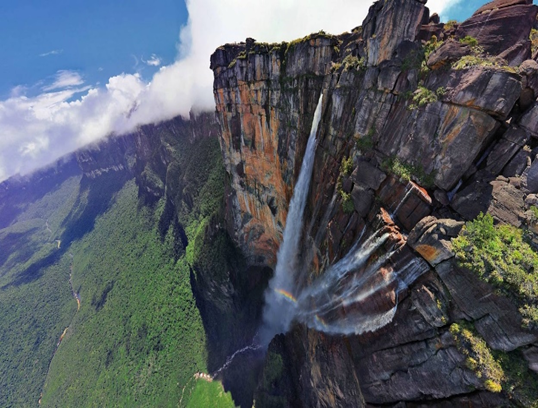 The Angel Falls(aerial view)
At present, excursions are made by land, water and air to observe this unique landscape, which undoubtedly everyone who experiences enjoying this beautiful adventure can never forget it. What do you expect to visit it?