Hello Steemit community !! I am @blackparrot82 and I share my first publication dedicated to a statue of a character perhaps not well known but cult character of the rock / metal scene and popular culture of the city of Madrid. This bronze statue located in a not very tourist area of the city of Madrid, as it is the Puente de Vallecas district, is dedicated to a mythical character of the heavy metal scene of the city of Madrid in the 1980s as it was Angeles Rodriguez Hidalgo (1900-1993), better known as "La Abuela Rockera" (The Rocker Grandma).
PD: Excuse me for my english. I am learning ;)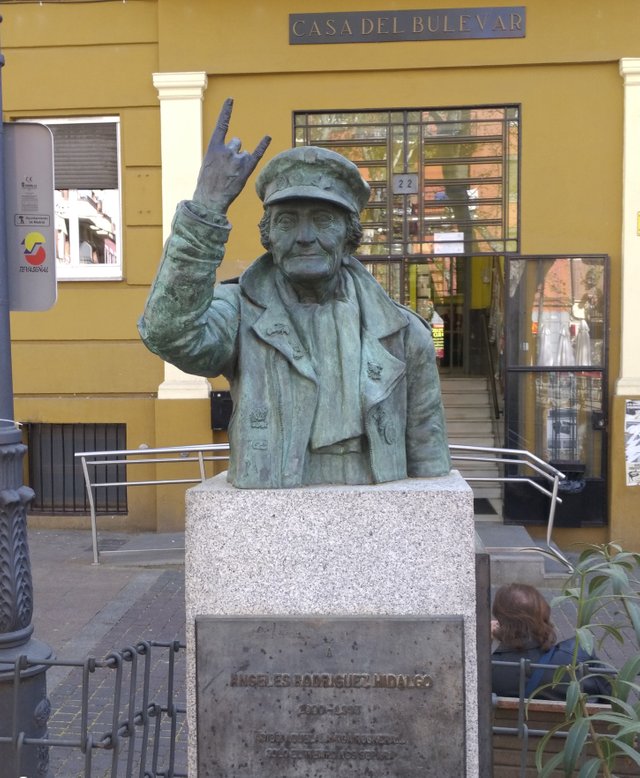 Brief biography: Who was Angeles Rodriguez Hidalgo?
She was born in 1900 and widowed at 41 with five children and died at 93 years old. She lived in the working class Madrid neighborhood of Vallecas, where heavy metal music was popular with young people in 1980s. She would not reach fame until he was 70 years old when she decided to accompany his grandson to a Heavy Metal concert, since he was not allowed to go alone and he did not have anyone to accompany him. That event changed her life forever., Discovered a new world totally different from what she was used to.
That day, Angeles, rejuvenated and her life took a 360 degree turn. She became a regular guest on radio programs such as "El Búho", she was on a record (Panzer - Toca Madera), she attended AC / DC rconcerts and even had her own weekly section in the famous and beloved magazine Heavy Rock "La Abuela Consulta". From one moment to another, Angeles became a symbol of youth and vitality.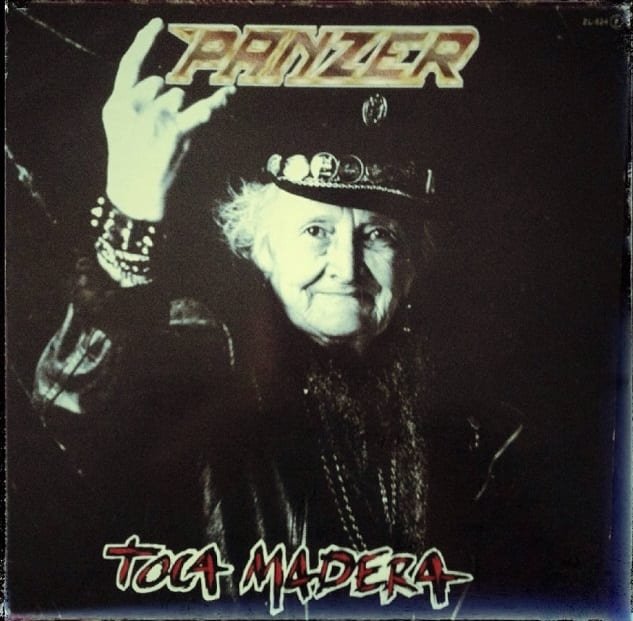 The sculpture: Where is it and how to get there?
First of all this bronze sculpture was designed by the artist Carmen Jorba and the money for its construction were collected in a concert in the "Sala Canciller", in the neighborhood of San Blas, the Rock temple in Madrid of those years (it could not have been otherwise, right?).
The sculpture is situated on Peña de Gorbea street, in the neighborhood of Vallecas, and it's really accesible.
First of all, you have to get to the metro station "Nueva Numancia" (Metro Line 1, the whiteblue one) and exit towards Albufera Avenue through the North Pairs lobby (Avenida de la Albufera 54), then walk towards Puente from Vallecas and turn left on Dr. Fernando Primo de Rivera street until you reach Peña de Gorbea street, walk a little along the boulevard of that street and you will find it.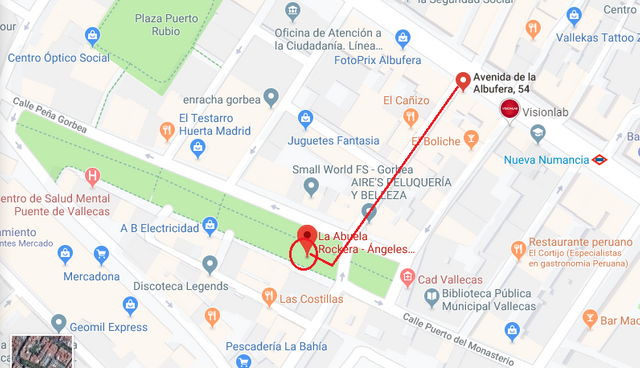 Some pictures of my visit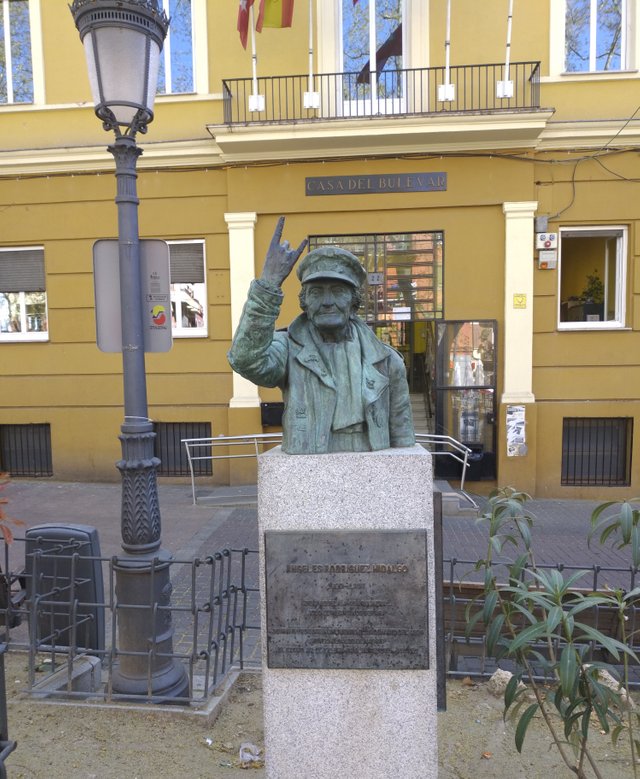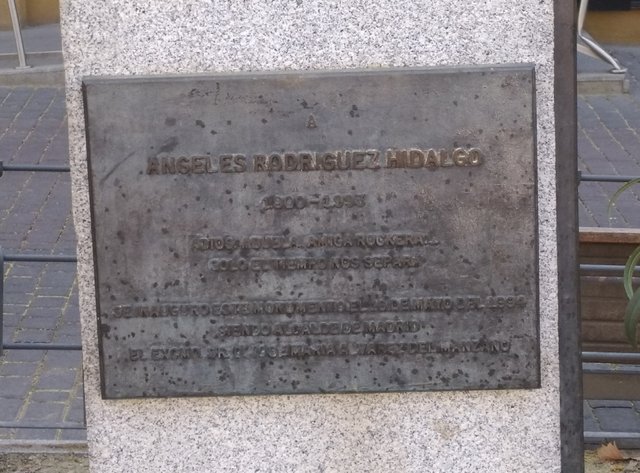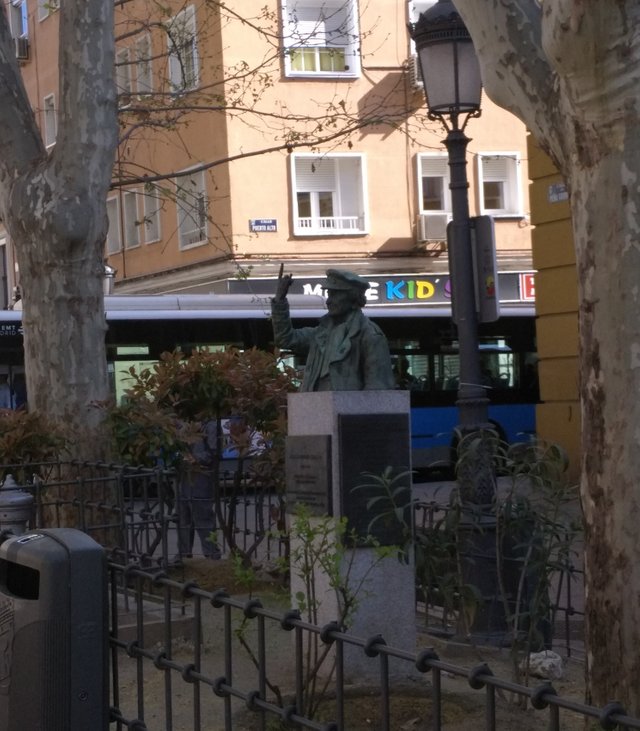 Cheers!! Saludos!! Keep on Rockin....Keep on Travellin! Stay Heavy @blackparrot82