English
The second day on our little Trip started with the same magical Sunrise like the day before. It´s just awesome and I really have to post a picture of it again, sorry guys.
Deutsch
Der zweite Tag unserer kleinen Reise begann mit dem gleichen magischen Sonnenaufgang wie am Vortag. Es ist einfach genial und ich muss noch einmal Bild davon posten, sorry Leute.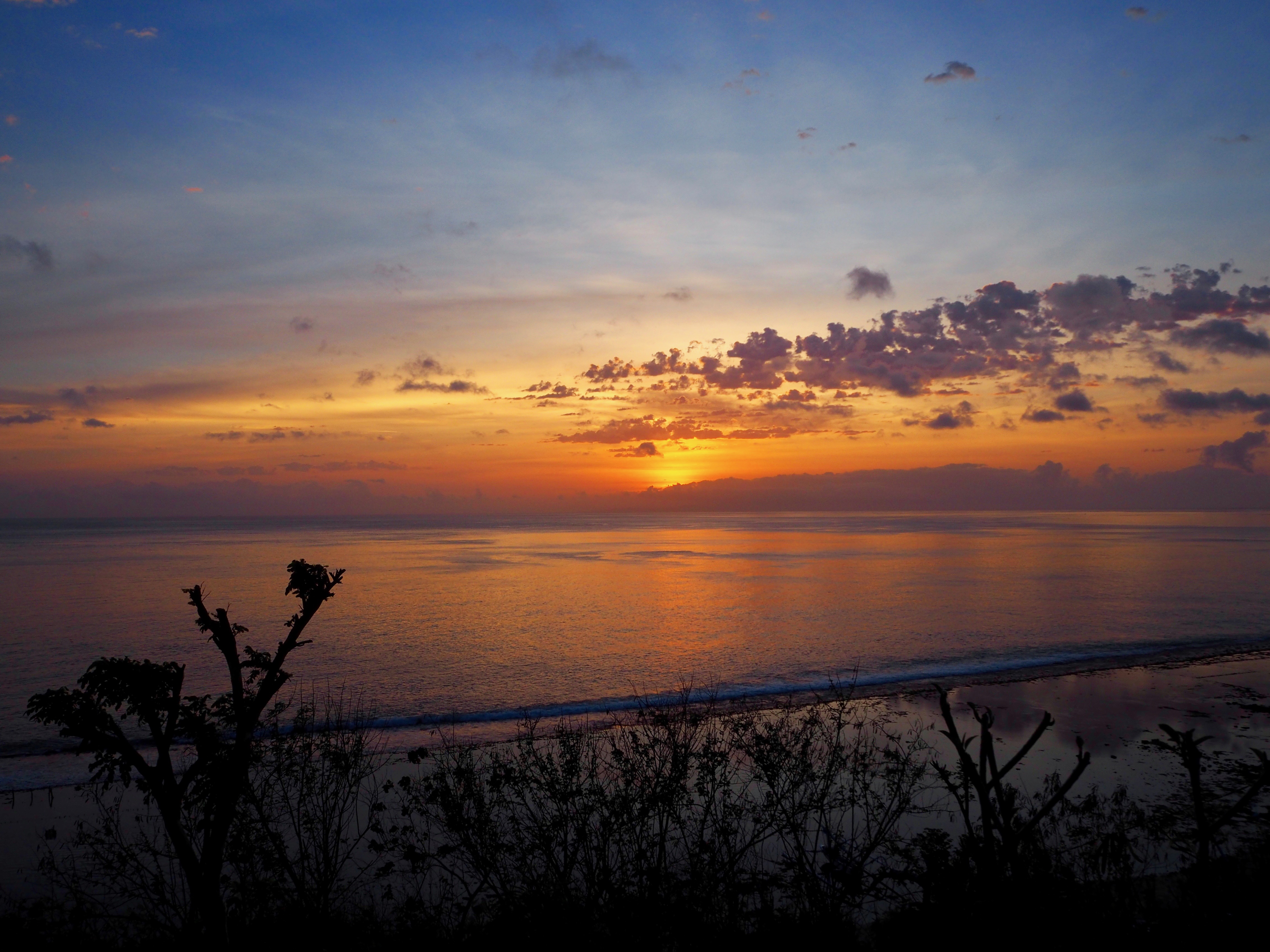 ---
But this morning we went to the Penida Espresso for breakfast. According to tripadvisor it´s the best rated Resto on Penida and we´ve to admit that the breakfast was very delicious. Good coffee and really yummy Fruit Bowls.
These bowls consist of pureed frozen fruits topped with cereals and other treats.
As always we were welcomed from the restaurant own guard dog.
Aber heute Morgen gingen wir zum Frühstück zum Penida Espresso. Laut TripAdvisor ist es das beste am besten bewertete Resto auf Penida und wir müssen zugeben, dass das Frühstück sehr lecker war. Guter Kaffee und wirklich leckere Früchte Bowls.
Diese Bowls bestehen aus pürierten gefrorenen früchten garniert mit Müsli und anderen Leckereien
Begrüßt wurden wir immer vom Restaurant eigenen Wachhund.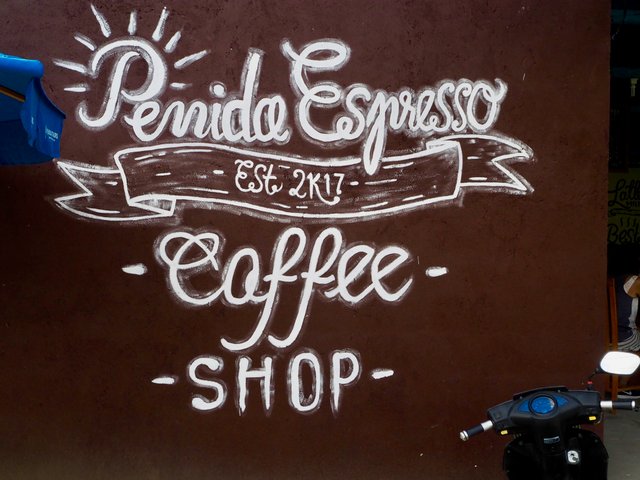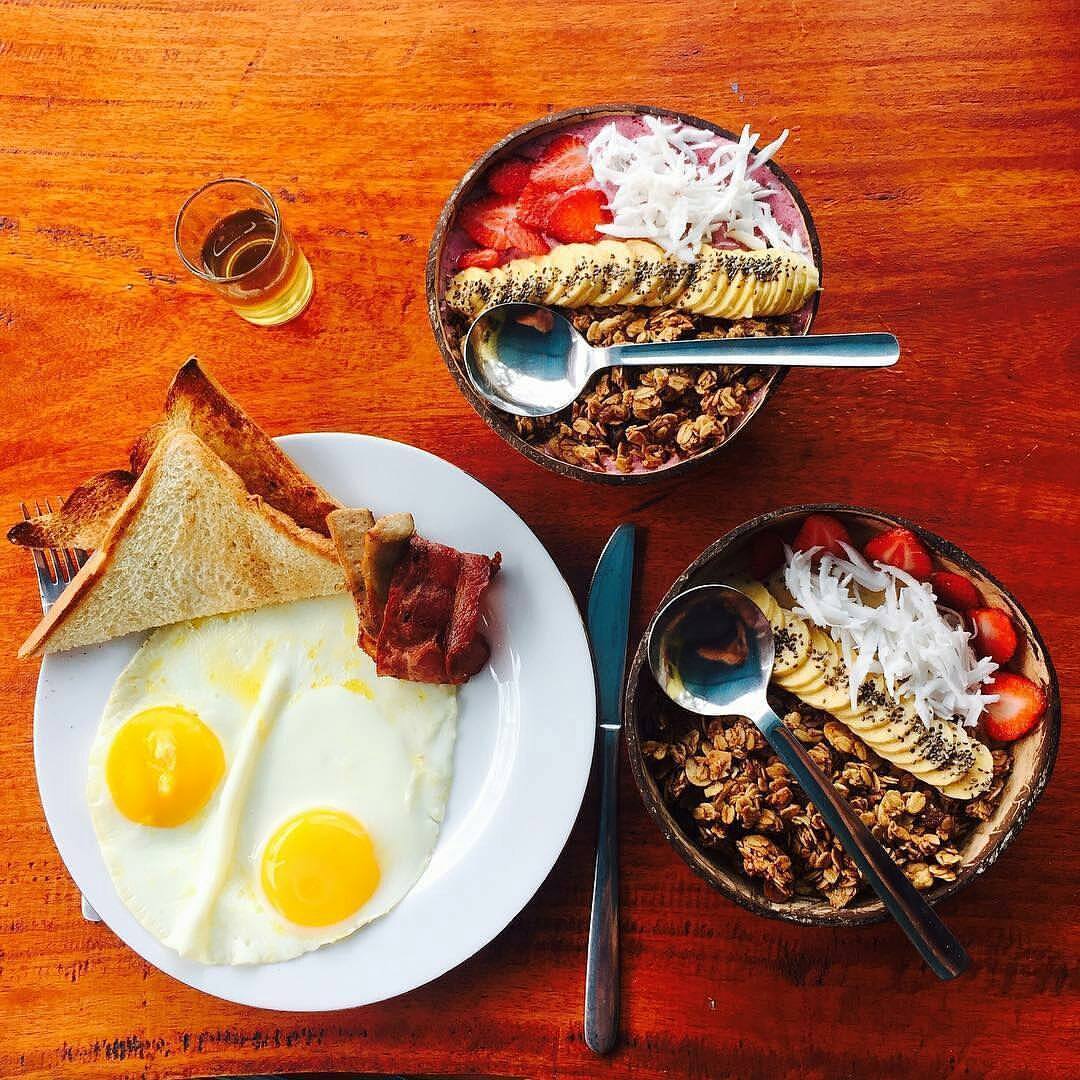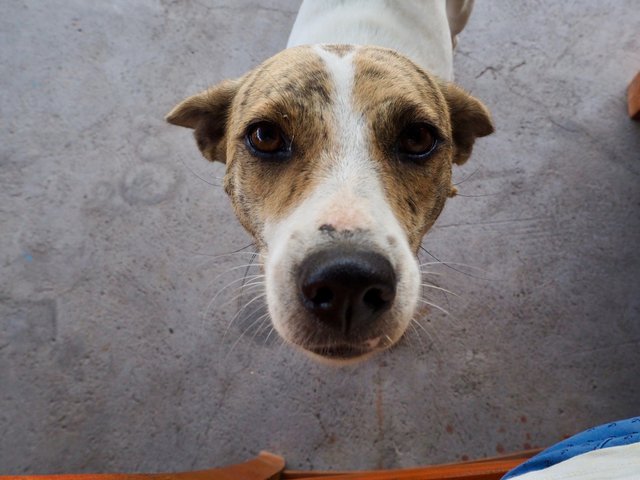 ---
With a full stomach, we started the new day and with it a very long scooter ride.
We thought we'd start with the most distant place of interest, which also turned out to be the most beautiful
Kelingking Beach
This beach is not really accessible but can only be seen from far above, unless you are suicidal.
There is a Path leading down to the beach but a warning sign says don't do it. However I went down maybe a quarter of the Path to get a better look at the beach. After that quarter I decided that my life is more important than the sight.
But even from above this beach was just breathtaking.
Mit vollgeschlagenem Magen, starteten wir den neuen Tag und damit eine sehr lange Rollerfahrt.
Wir dachten wir fangen erst mit der am weitesten entfernten Sehenswürdigkeit an die sich zeitgleich auch als die schönste heraus stellte.
Kelingking Beach
Dieser Strand ist nicht wirklich zugänglich sondern nur von weit oben zu sehen, es sei denn man ist Lebensmüde.
Es gibt einen Pfad zum Strand hinunter, aber ein Warnschild sagt, dass es nicht geht. Allerdings bin ich vielleicht ein Viertel des Weges heruntergekommen, um mir einen besseren Blick auf den Strand zu verschaffen. Nach diesem Viertel habe ich beschlossen, dass mein Leben wichtiger ist als der Anblick.
Aber auch von oben war dieser Strand einfach atemberaubend.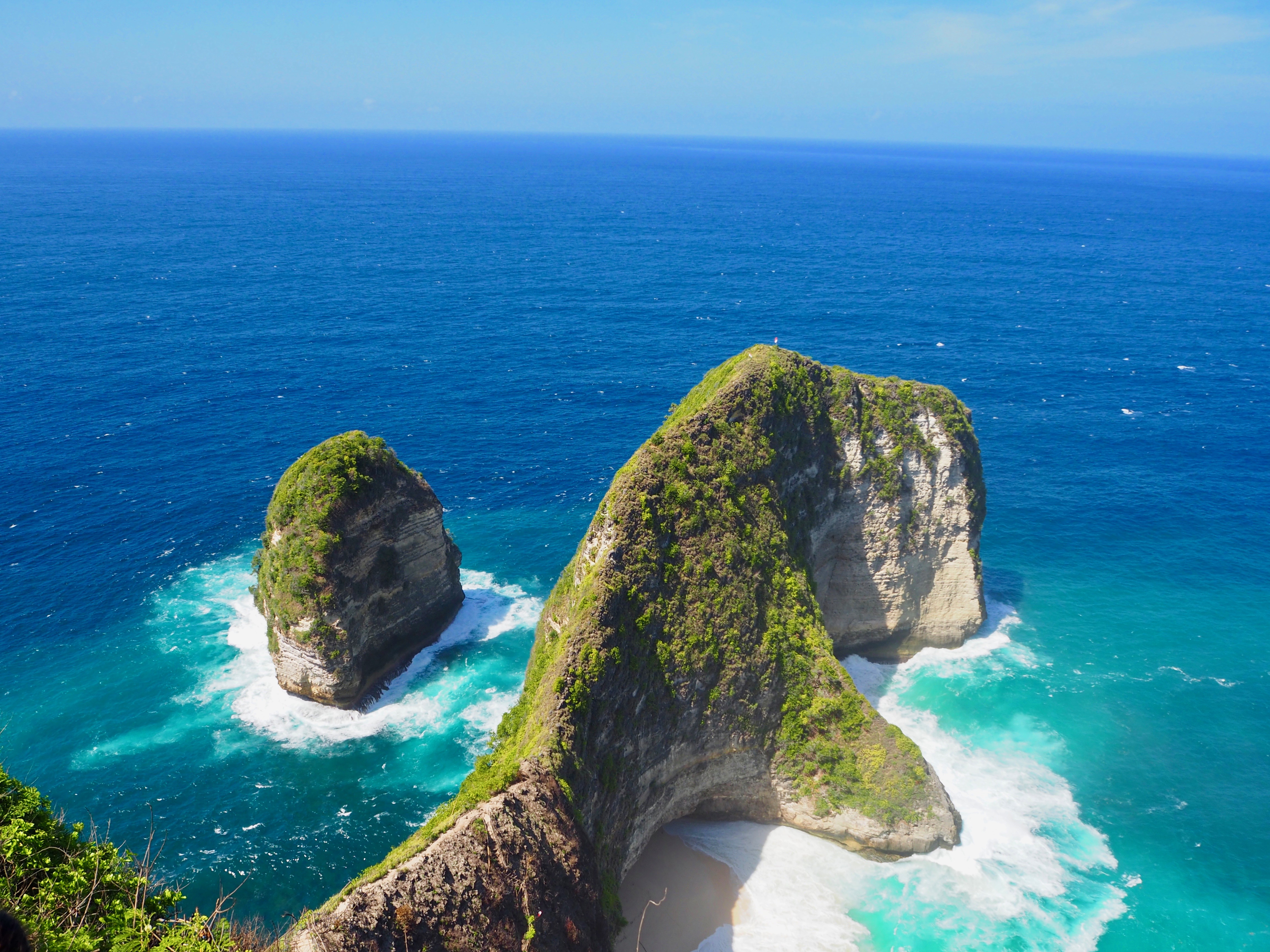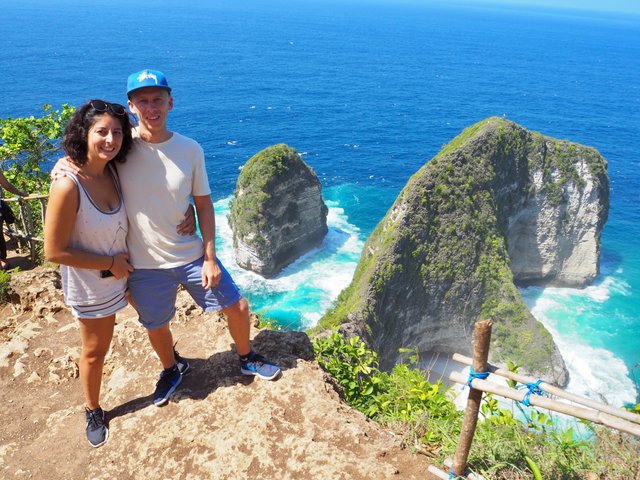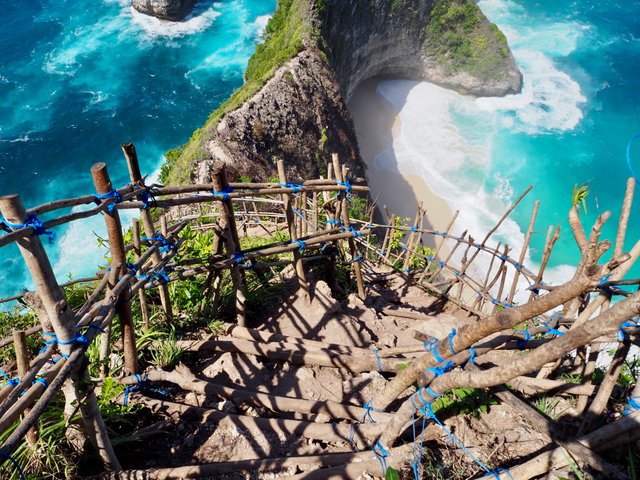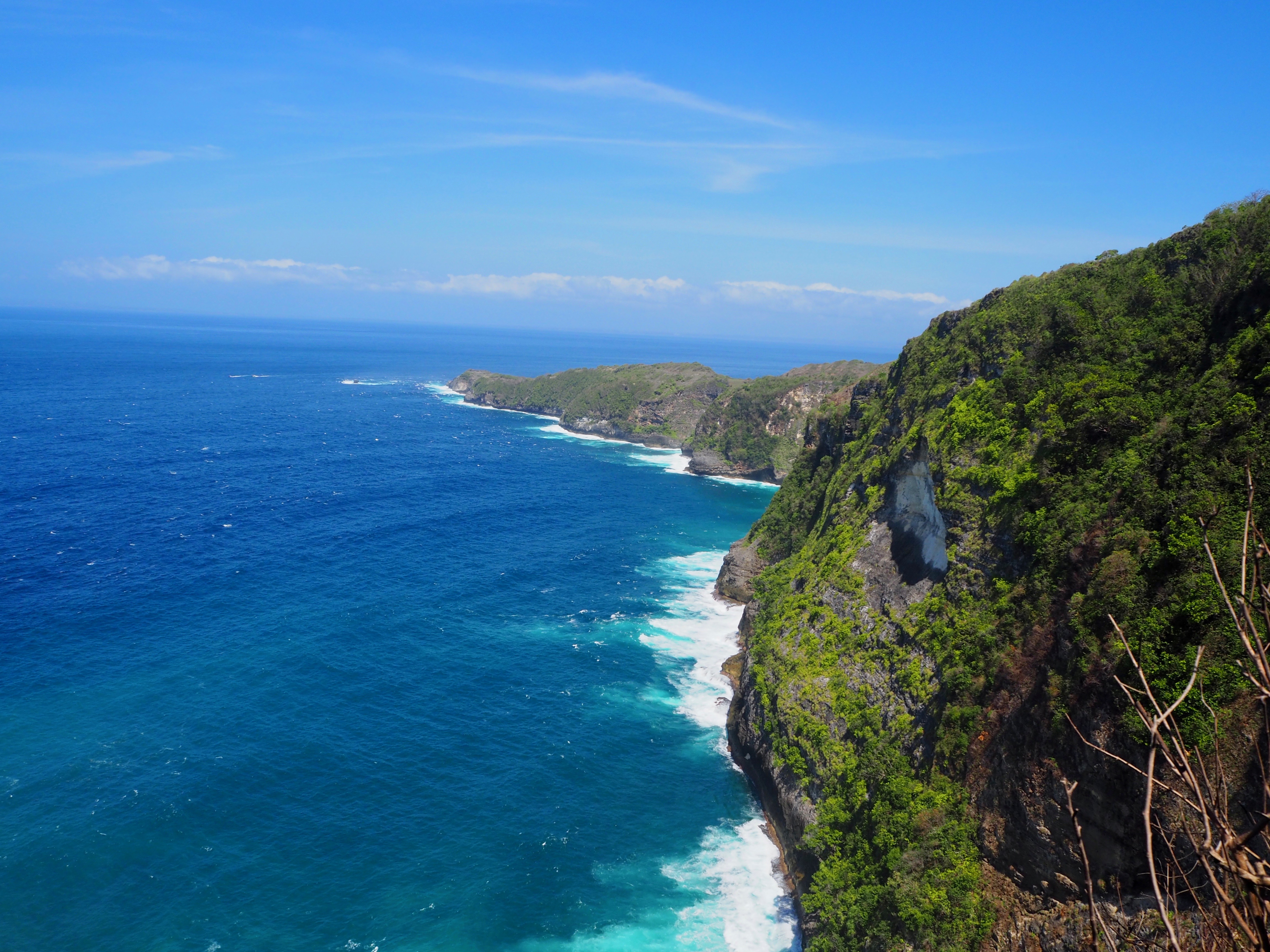 ---
But as it was already getting really hot and theres was still 2 other places of interest we wanted to see we just spent about 30 minutes there and went off again.
Next stop...
Angels Billabong
The ride led us again over very impassable streets with sloops great like our whole scooter. Again I have to realize that the front brake on this scooter was a good investment. Some parts were that steep that Fidi had to get off the Scooter.
The trail led through very dry and dusty landscape and through small cute villages with their own little temple complexes.
On a winding mountain road, we suddenly had a great view of the Mount Agung, the volcano that has caused a lot of hustle and bustle in the last few weeks.
But the ride has always been worth it. Angels Billabong is really worth going to be visited. But look at the pictures.
Aber da es schon richtig heiß wurde und es noch 2 andere Sehenswürdigkeiten gab, die wir sehen wollten, haben wir dort nur ca. 30 Minuten verbracht und sind wieder losgefahren.
Nächster Halt...
Angels Billabong
Die Fahrt führte uns erneut über sehr unwegsame Straßen mit Schlaglöchern groß wie unser ganzer Roller. Erneut muss ich feststellen das die Vorderbremse an diesem Roller eine gute Investotion war.
Einige Teile waren so steil, dass Fidi vom Roller absteigen musste.
Der Weg führte durch sehr trockene und staubige Landschaft und durch kleine süße Dörfer mit ihren eigenen kleinen Tempelanlagen. Auf einer kurvigen Bergstraße hatten wir plötzlich eine super Aussicht auf den Mount Agung, der Vulkan der in den letzten Wochen für mächtig Trubel gesorgt hat.
Aber die Fahrt hat sich wie immer gelohnt. Angels Billabong ist es wirklich wert besucht zu werden. Aber seht euch die Bilder an.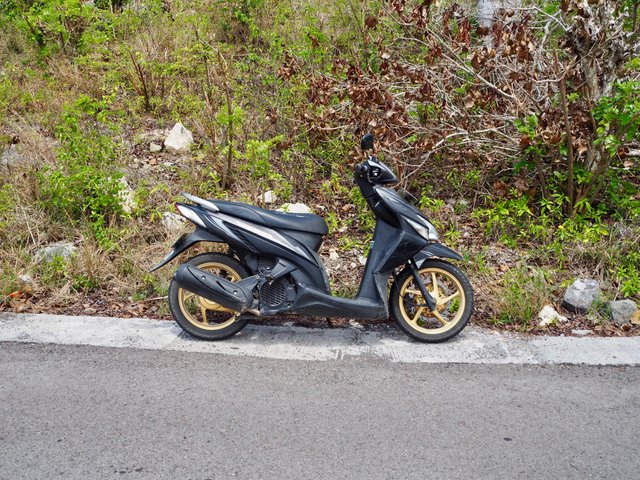 Our Scooter / Unser Roller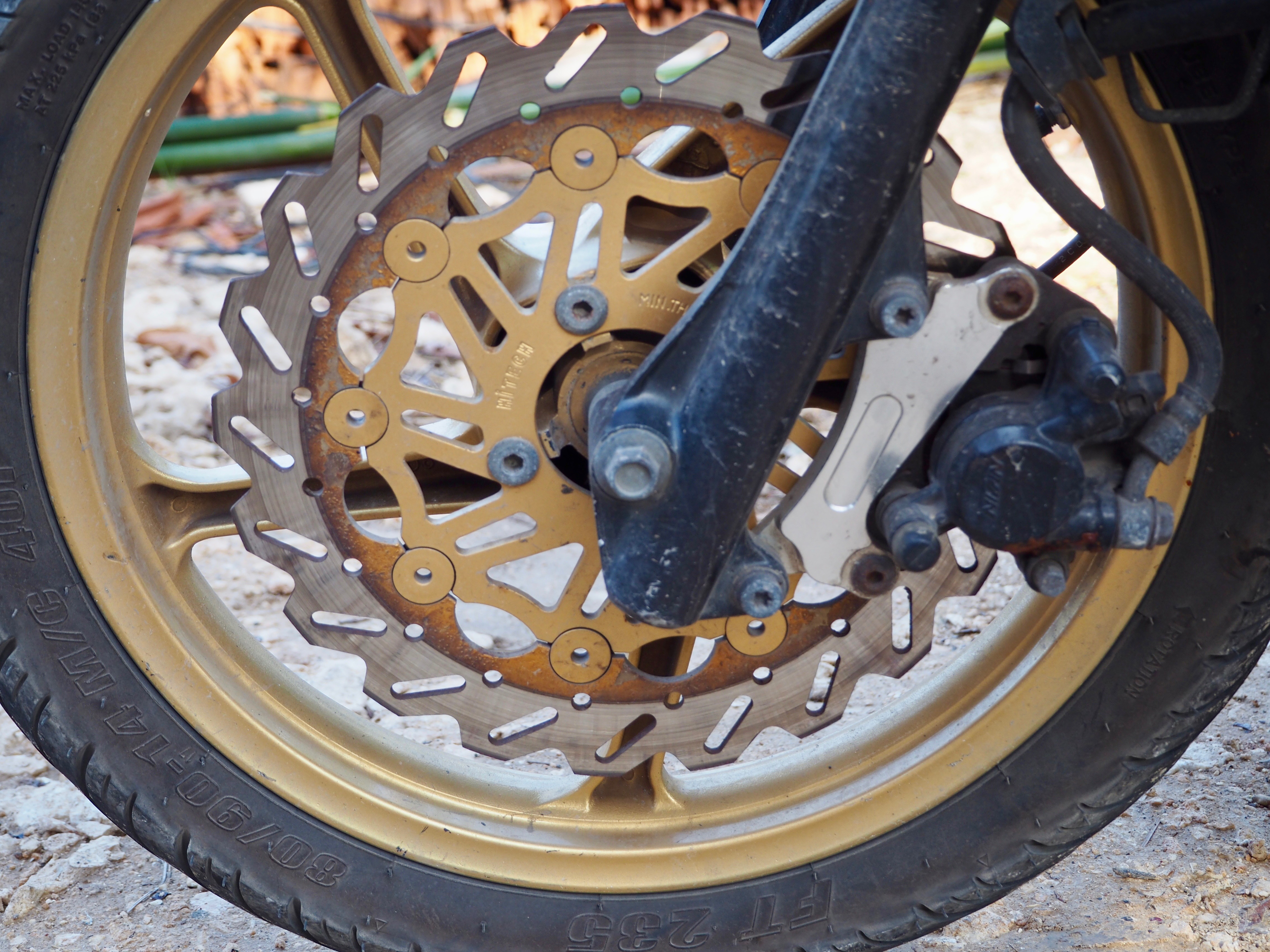 Disc of the front brakes/ Scheibe der Vorderbremse
OK sorry, enough technical stuff
Ok entschuldigt, genug technischer Kram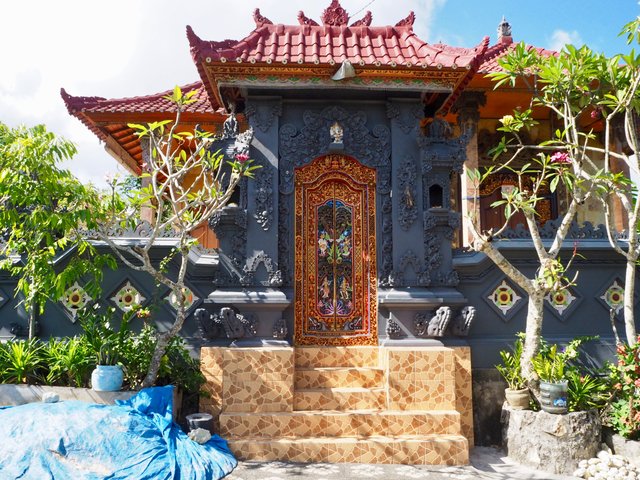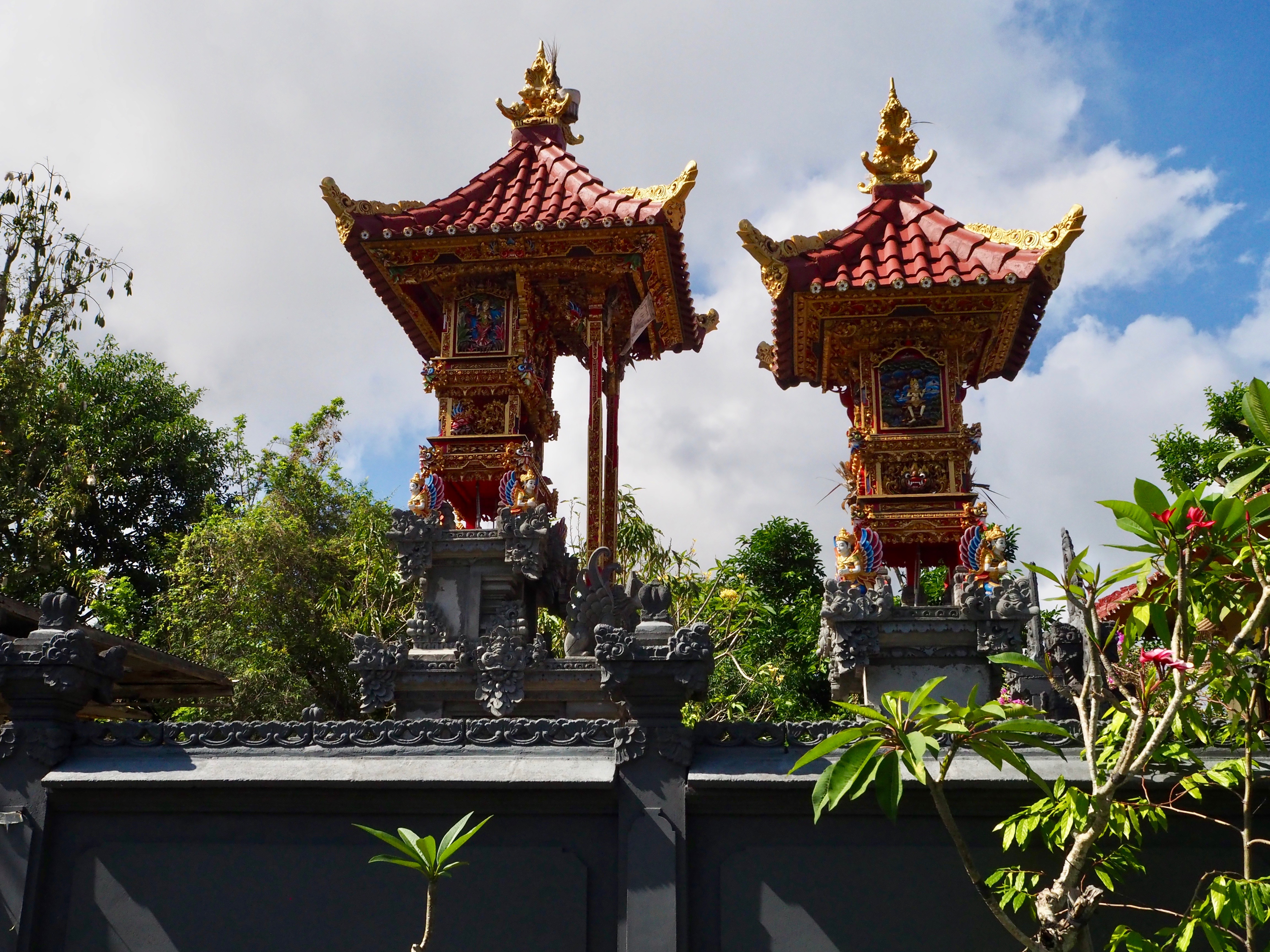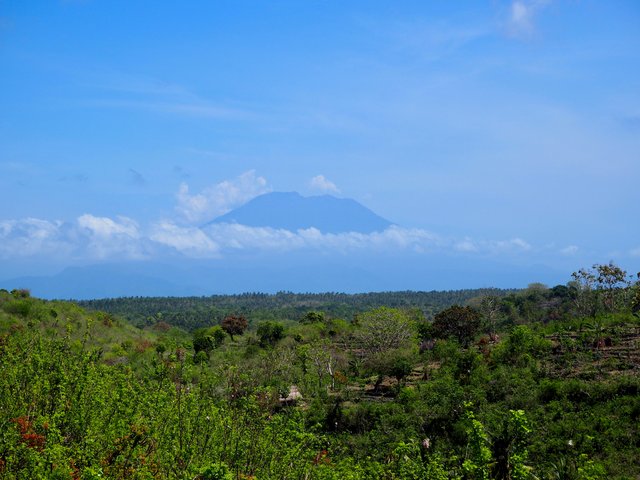 Mount Agung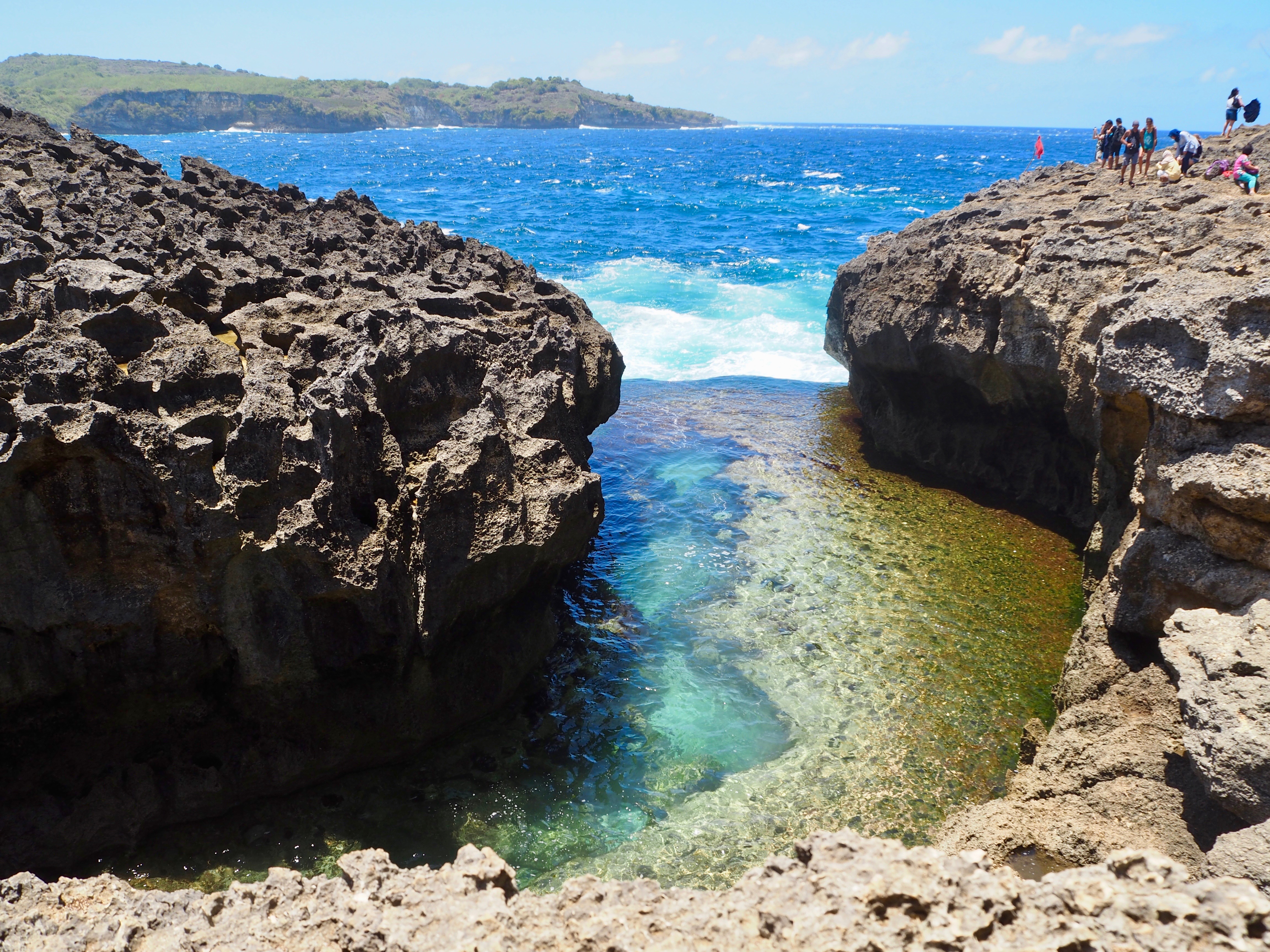 Angels Billabong a natural Pool, you can swim in when it is low tide / Angels Billabong ein natürlicher Pool in dem man bei Ebbe schwimmen kann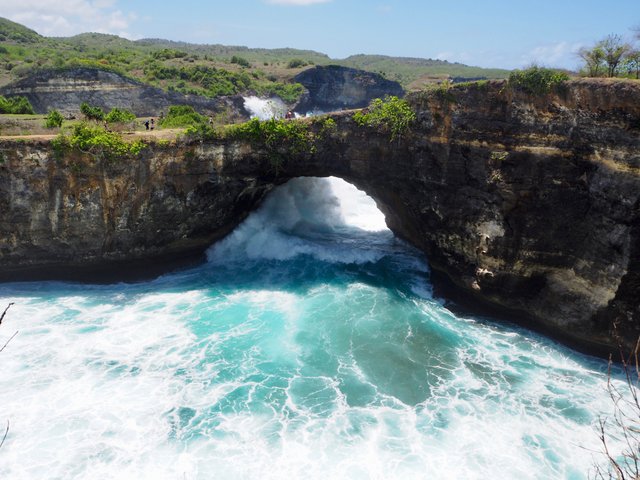 ---
After this very hot and exhausting morning, we decided to spend the rest of the day at Crystal Bay, our last destination.
Gradually, it has not really been fun to ride the scooter.
But as we arrived it was finally relaxing time
Nach diesem sehr heißen und anstrengenden Vormittag haben wir uns entschlossen den restlichen Tag an der Crystal Bay, unserem letzten Ziel zu verbringen.
Allmählich hat es nicht mehr wirklich Spaß gemach roller zu fahren.
Aber als wir angekommen waren, war endlich Zeit zu entspannen.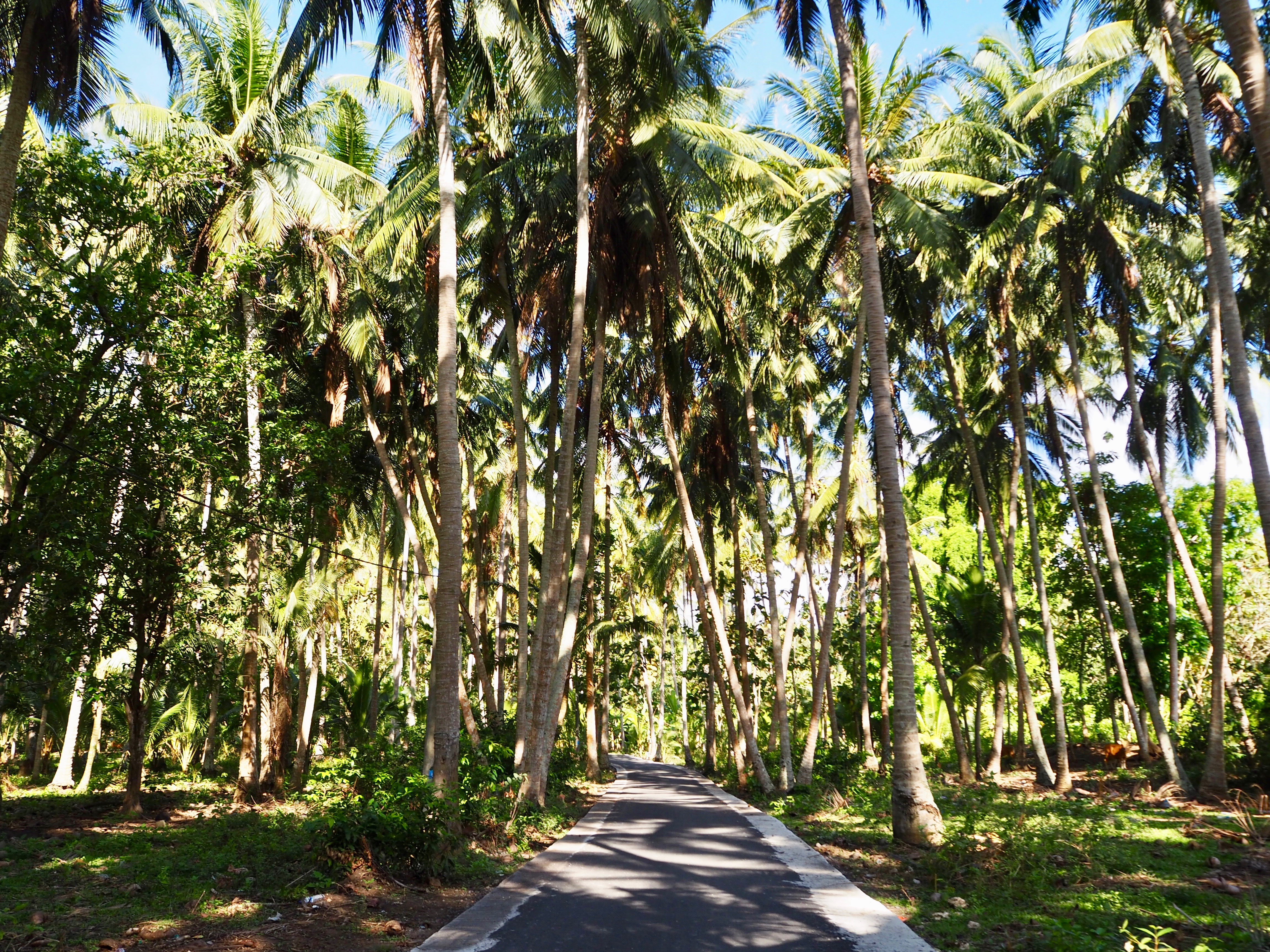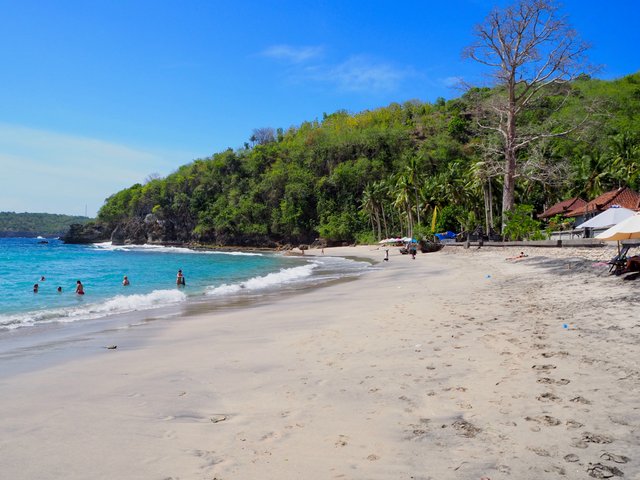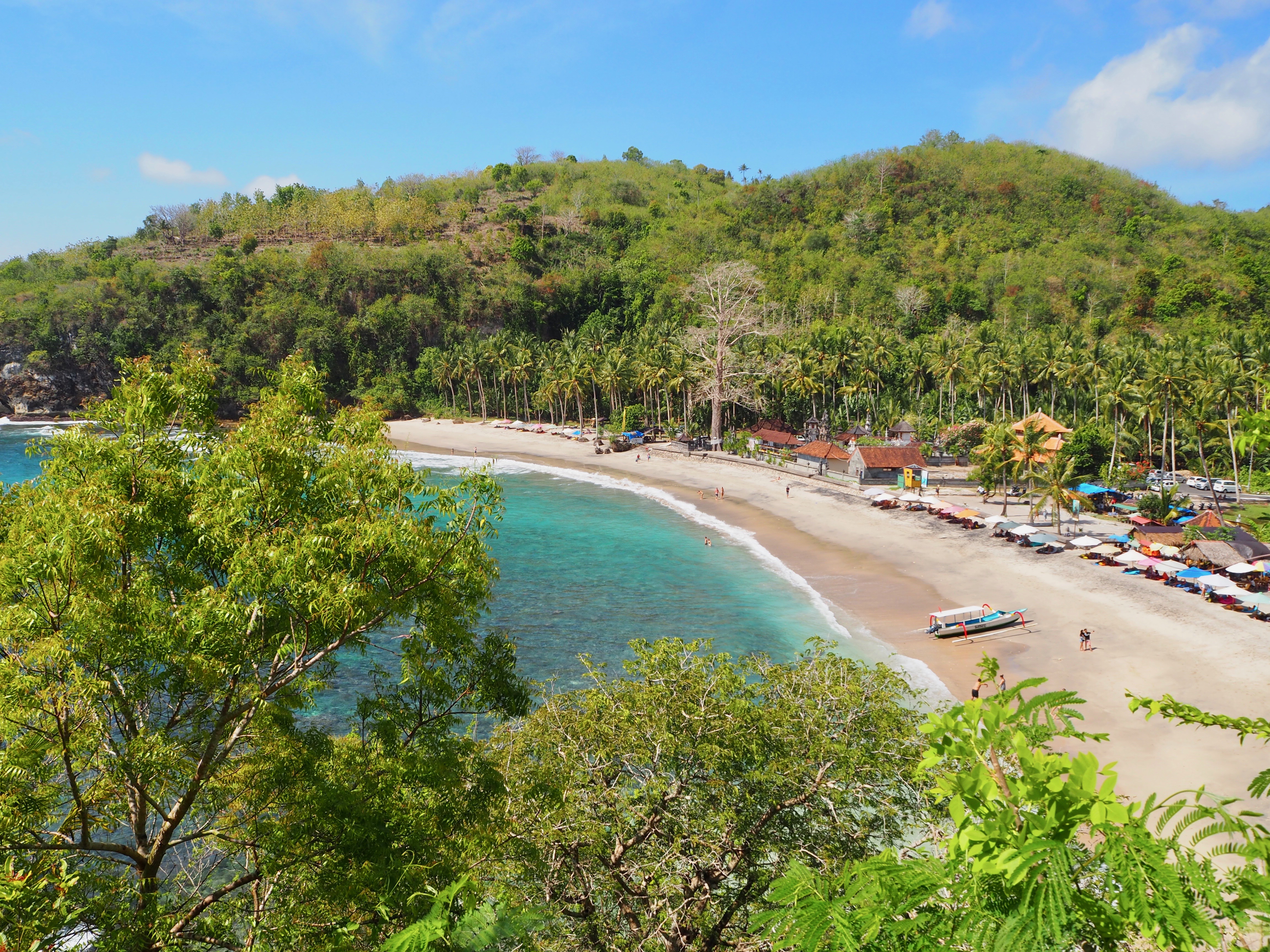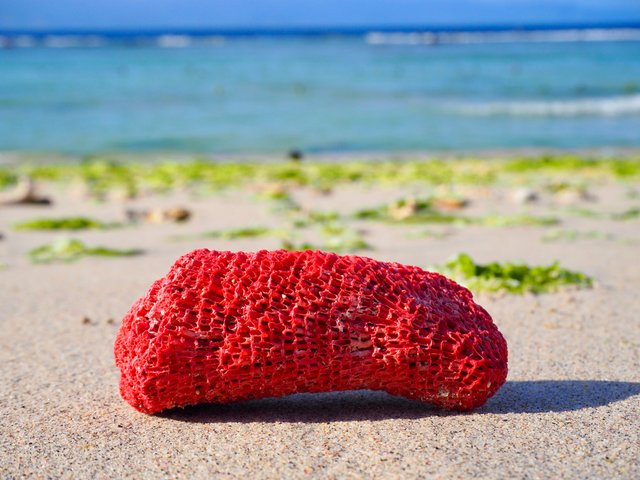 ---
Nusa Penida is definitely worth to visit and this was for sure not our last Trip to this beautiful Island.
Nusa Penida ist definitiv einen Besuch wert und dies war sicher nicht unsere letzte Reise zu dieser wunderschönen Insel.