My stroll through this beautiful place starts coming out of the town of pregonero, a beautiful town of friendly people in the Venezuelan andes, some few Kilometros is the dam, arriving to go into this magical place, I hope to take a ride on a boat that will take me to get to know all the beauties and mysteries that encloses the Uribante Caparo dam , built on the village of Potosi, this is the city under the water of Venezuela that each time is more to the discovered due to the drought.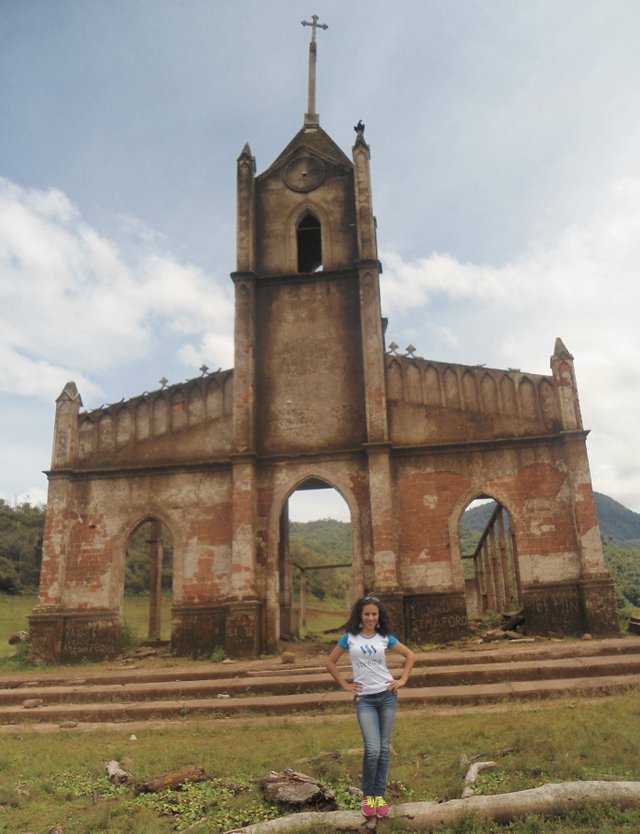 The town of Potosi was a village of the State Tachira in Venezuela, founded makes more than two centuries and that, for the year of 1984 was buoyed by full to give step to the construction of the dam Uribante Caparo, work of great importance for the country. This dam, once built, flooded completely to the already buoyed people.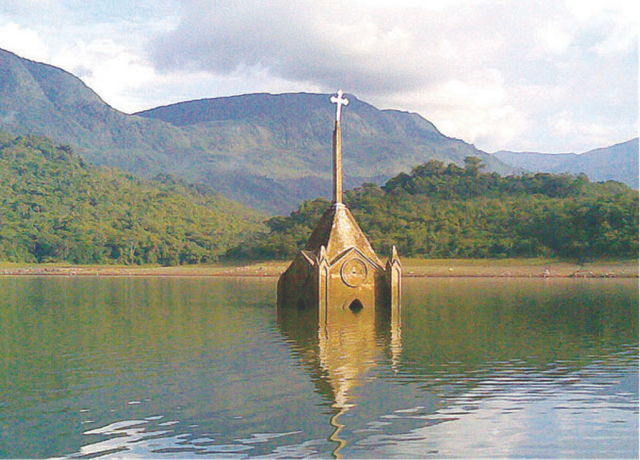 When the dam is full, this could see the flooded village - photograph by Wikipedia
This was 1185 meters above sea level in the sierras of the Uribante branch, its climate was fresh and had a large population. Its name comes of the Villa Imperial of Carlos V or city of Potosí, the Center miner more important of America in the time colonial, located in the Highlands Bolivian which had certain similar with this village Venezuelan.

According to studies, has managed to anticipate at the time, that this people late or early would flood due to its location, so it was flooded intentionally for the construction of the dam.

Currently the flood made by dam builders is running out of effect as a result of situations weather, making reappear ruins of the town by the decrease of the waters. Since 1998 the ruins of the village have reappeared three times to consequence of them changes climate that cause them droughts and large surges of heat.
The ruins of a village under water this area nestled between mountains and the waters of the complex hydroelectric "Leonardo Ruiz Pineda". Baptized by this humble son as the Atlantis of Táchira. There are also two access roads through the southern part of the State. There is a club (THE TRAP) with cabins for tourists who wish to stay overnight.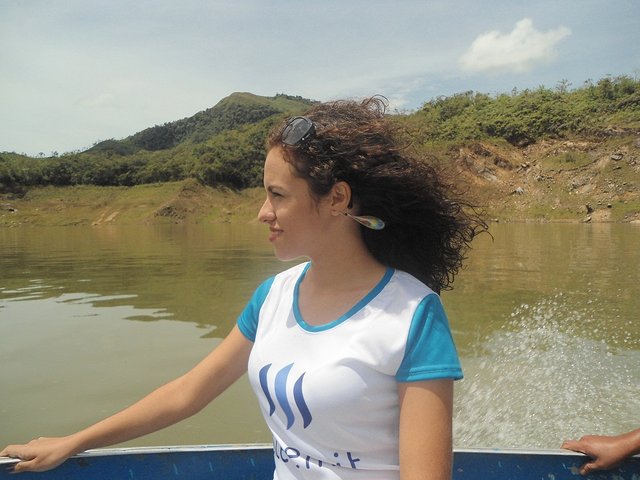 Knowing this beautiful place I lived one of the experiences more beautiful of my vivid to power walk through the ruins of a village of the past that much of this year under the waters.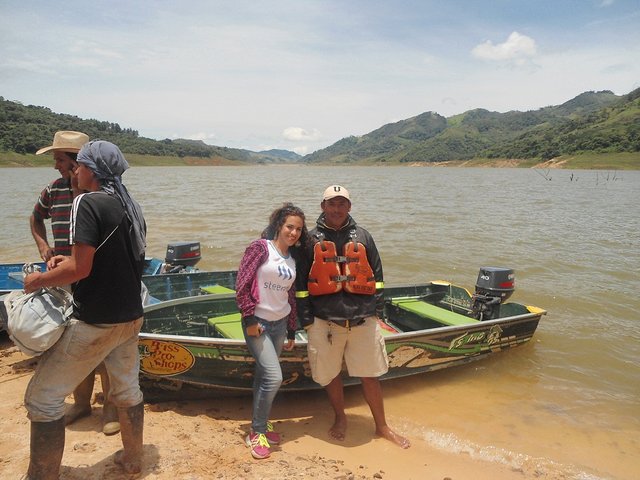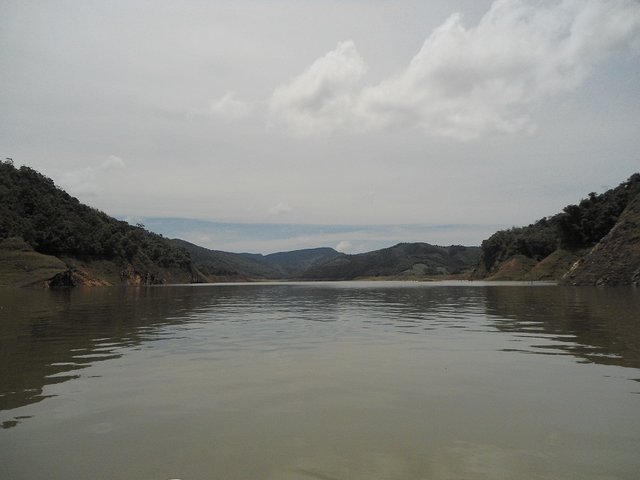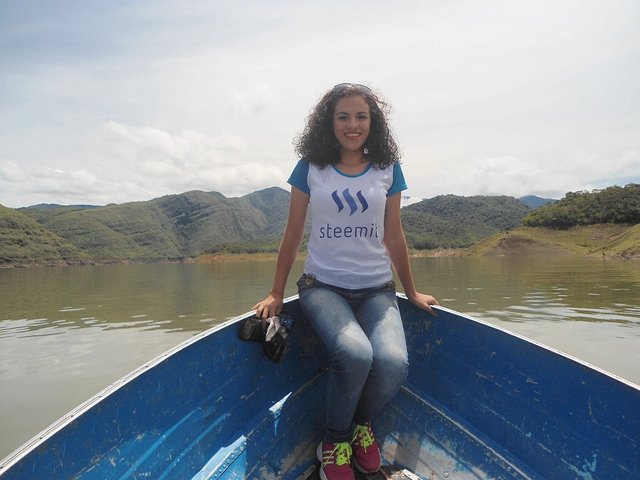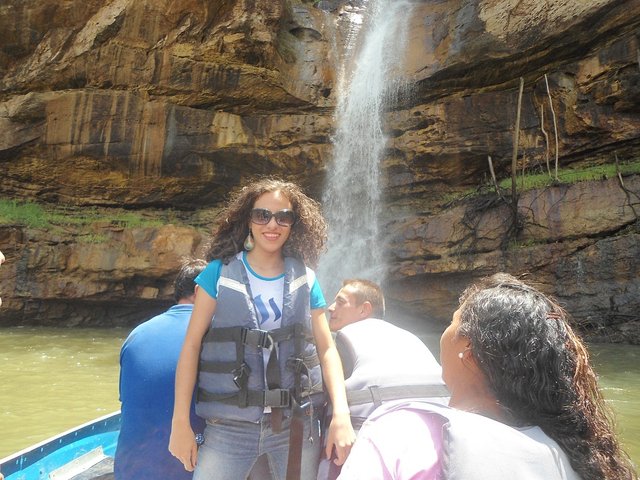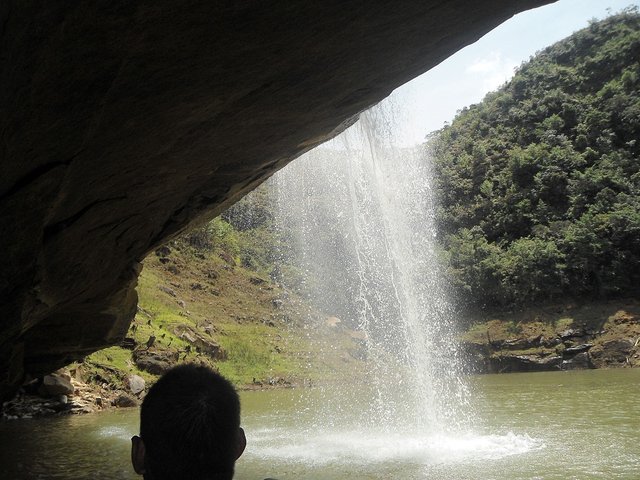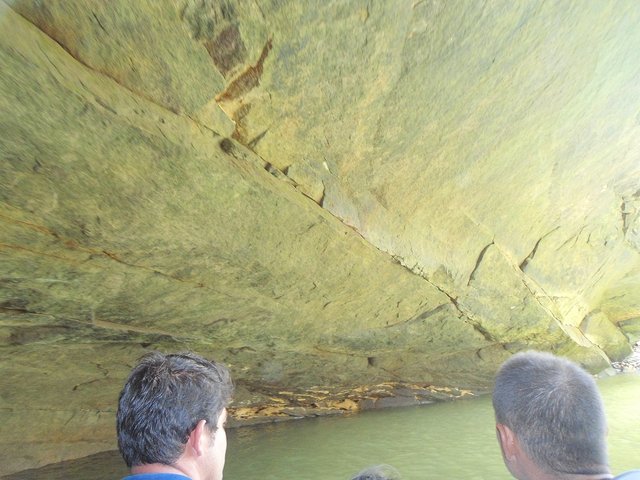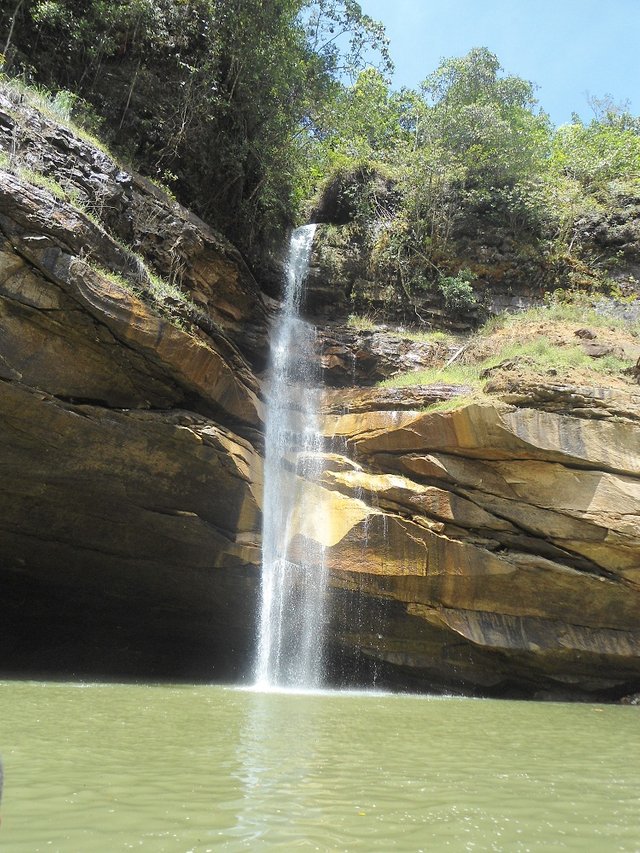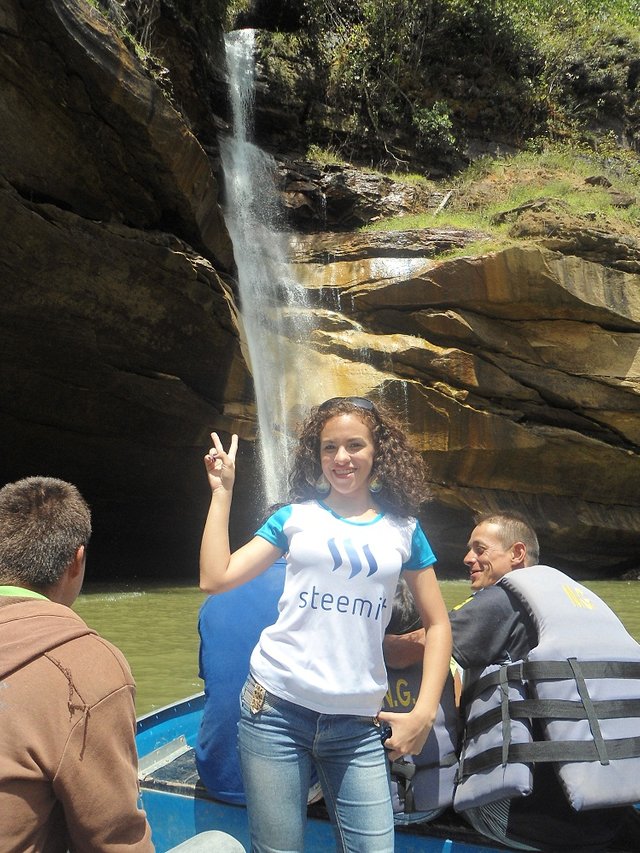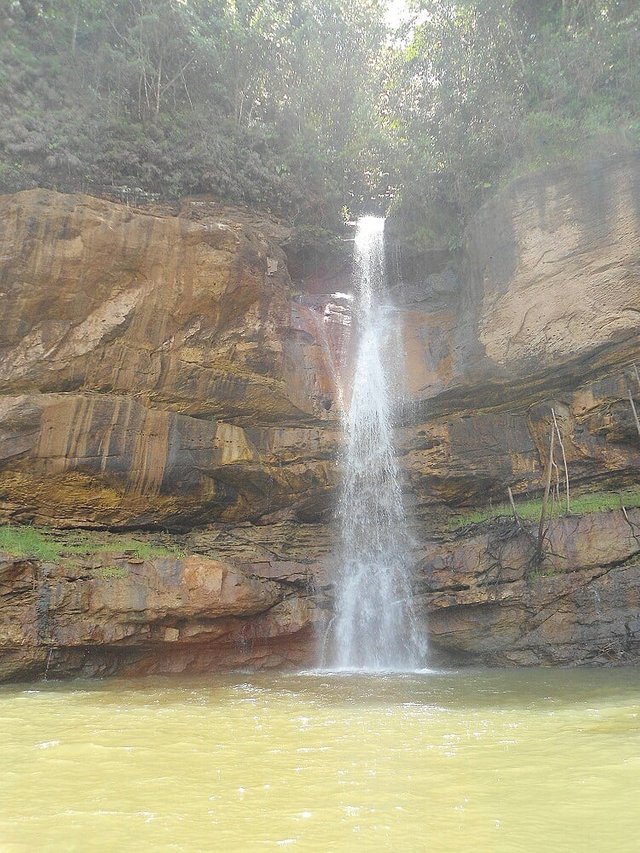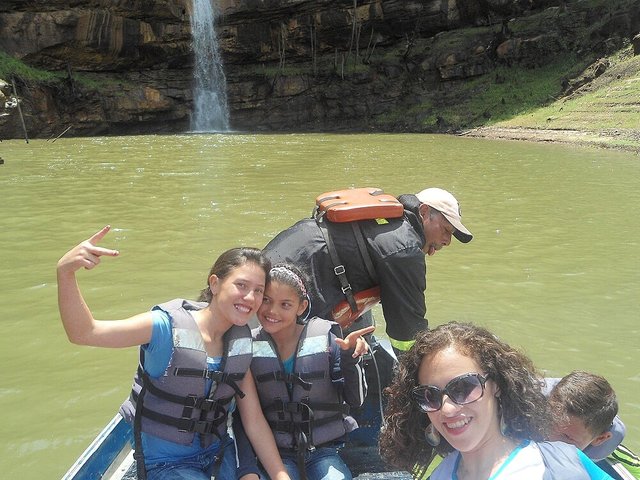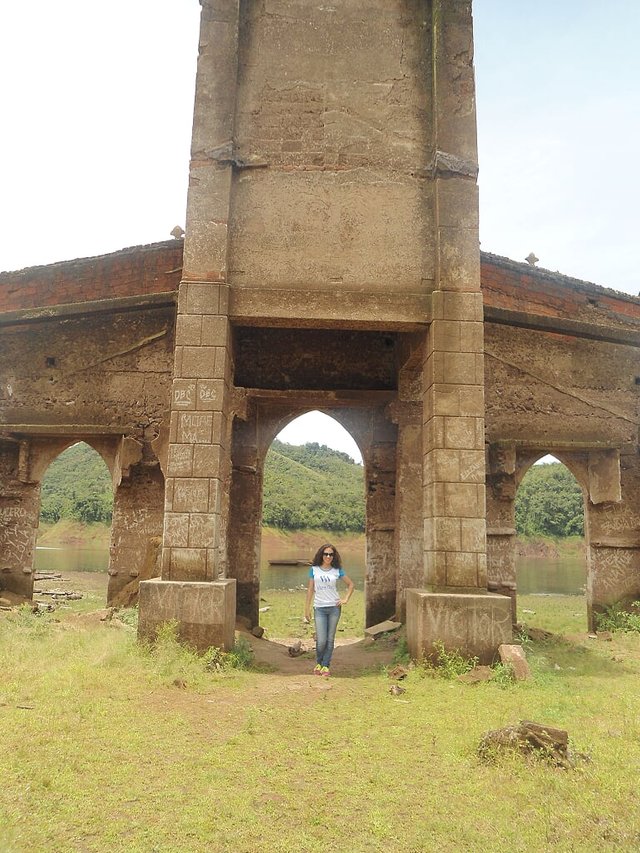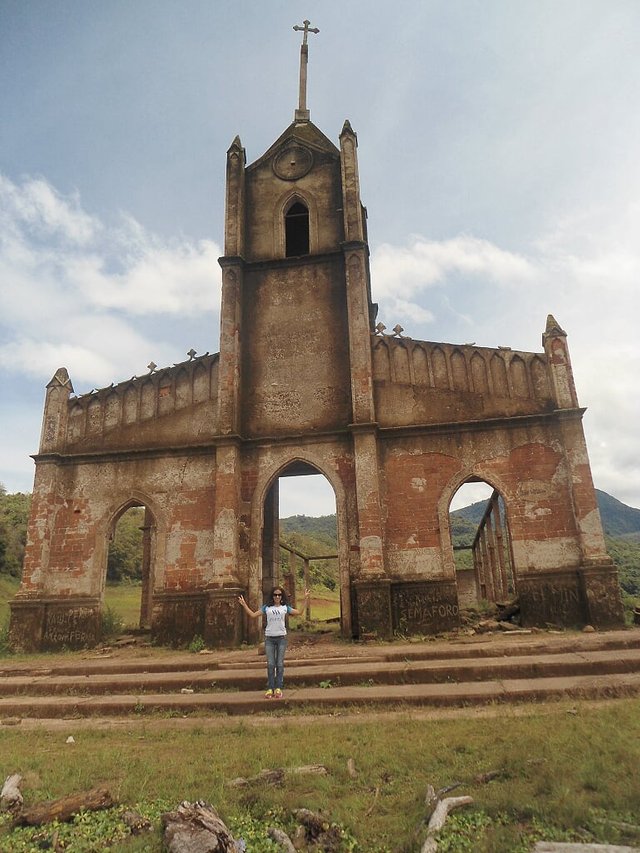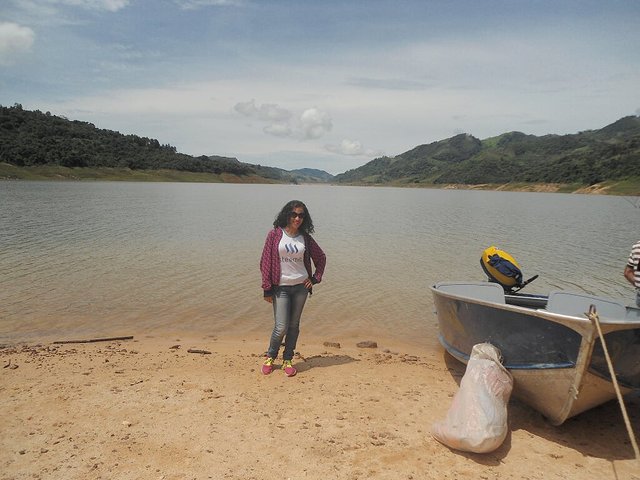 To the pass by there not thought in another thing rather than share it with you my dear family of Steemit, hope that les has liked much them photos and this beautiful experience that I wanted share.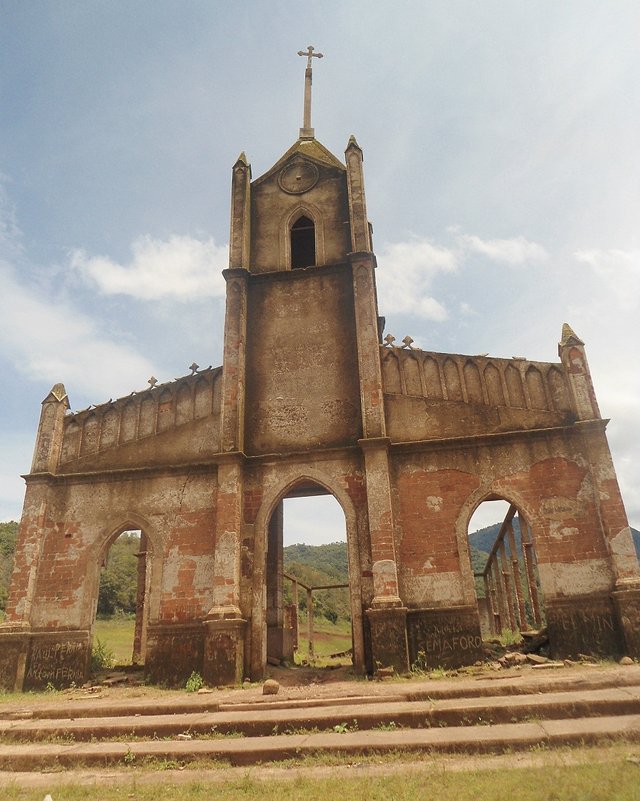 IF you like, do not forget to COMMENT, UPVOTE and RESTEEM! and remember if you come to Venezuela, do not forget to contact me!
Thank you for your attention!
Versión es Español
Potosí, Las Ruinas de un Pueblo que Resurge de las Profundidades
Mi paseo por este hermoso lugar comienza saliendo de la localidad de pregonero, un hermoso pueblo de gente cordial en los andes venezolanos, a unos cuantos Kilómetros se encuentra la represa, al llegar para adentrarme en este paraje mágico, espero para dar un paseo en lancha que me llevará a conocer todas las bellezas y misterios que encierra la represa Uribante Caparo, construida sobre el pueblo de Potosí, esta es la ciudad bajo el agua de Venezuela que cada vez queda más al descubierto debido a la sequía.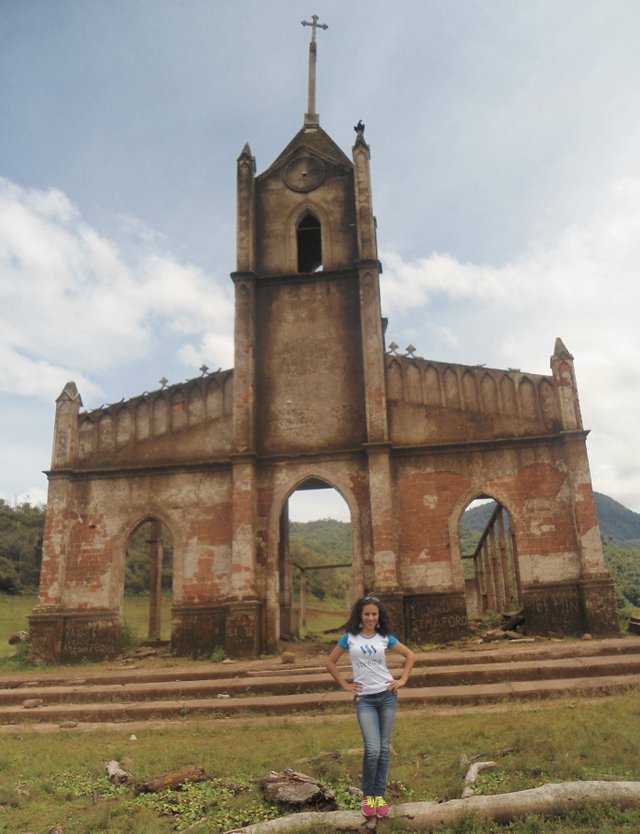 El Pueblo de Potosí fue un poblado del estado Táchira en Venezuela, fundado hace más de dos siglos y que, para el año de 1984 fue desalojado por completo para dar paso a la construcción de la represa Uribante Caparo, obra de gran importancia para el país. Esta represa, una vez construida, inundó por completo al pueblo ya desalojado.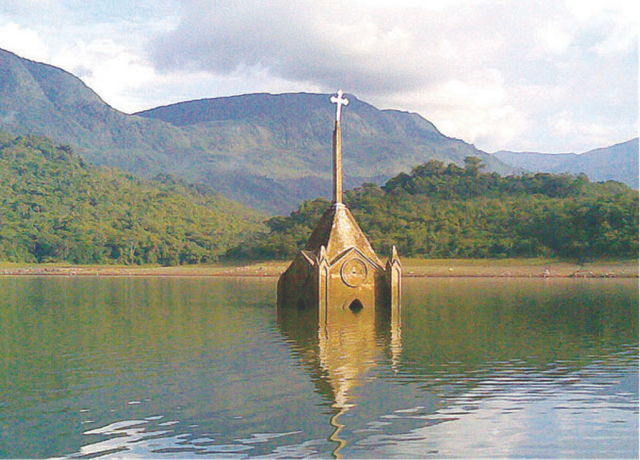 Cuando la represa esta llena, solo esto se puede observar del pueblo inundado - Fotografía de Wikipedia
Este se encontraba a 1185 msnm en las sierras del ramal del Uribante, su clima era fresco y tenía una gran población. Su nombre proviene de la Villa Imperial de Carlos V o Ciudad de Potosí, el centro minero más importante de América en la época colonial, ubicado en el altiplano boliviano el cual tenía cierto parecido con este pueblo venezolano.

Según estudios realizados, se logró anticipar en aquella época, que este pueblo tarde o temprano se inundaría por su ubicación, por lo que fue inundado intencionalmente para la construcción de la represa.

Actualmente la inundación hecha por los constructores de esta represa está quedando sin efecto a consecuencia de situaciones climatologías, haciendo reaparecer ruinas del pueblo por el decrecimiento de las aguas. Desde 1998 las ruinas del pueblo han reaparecido tres veces a consecuencia de los cambios climáticos que provocan las sequías y grandes oleadas de calor.
Las ruinas de un pueblo bajo el agua esta zona enclavada entre montañas y bajo las aguas del Complejo Hidroeléctrico "Leonardo Ruíz Pineda". Bautizada por este humilde hijo como la Atlántida del Táchira. Hay también dos vías de acceso por la parte sur del estado. Existe un club (LA TRAMPA) con cabañas para los turistas que deseen pernoctar.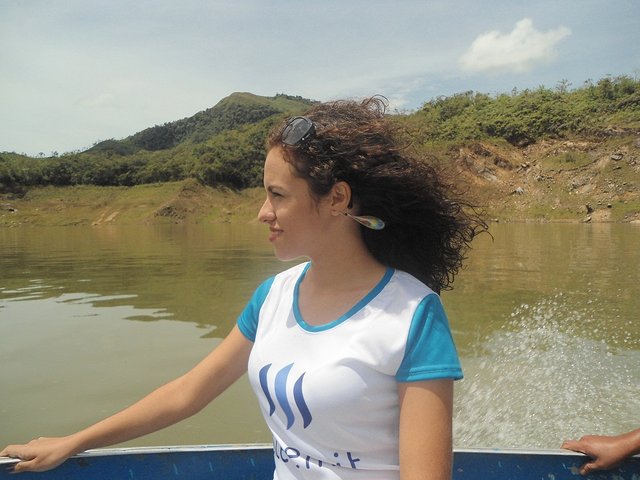 Conociendo este hermosos lugar viví una de las experiencias mas hermosas de mi vivida al poder caminar por las ruinas de un pueblo del pasado que gran parte del año esta bajo las aguas.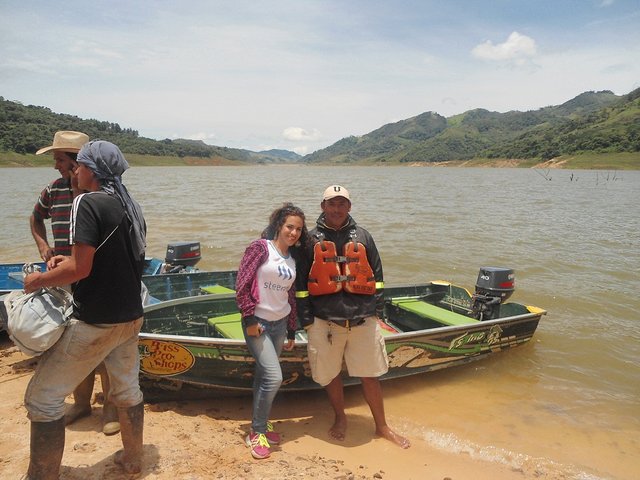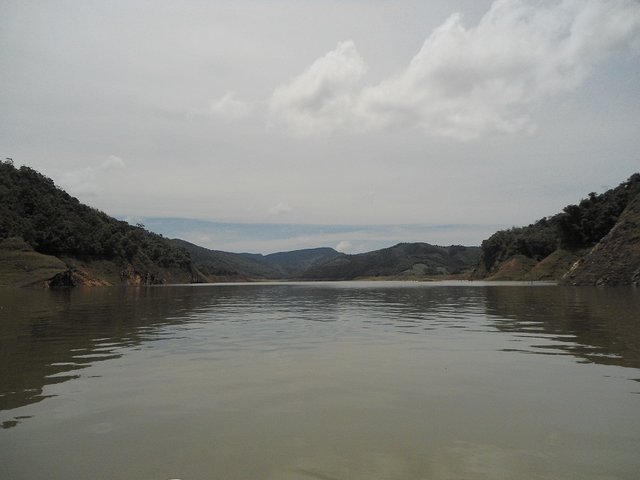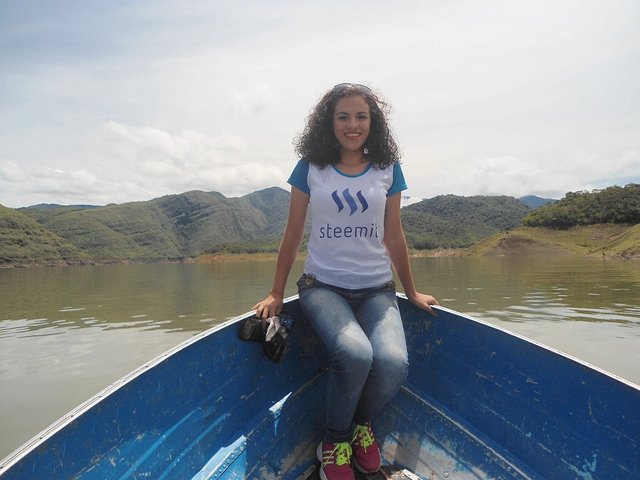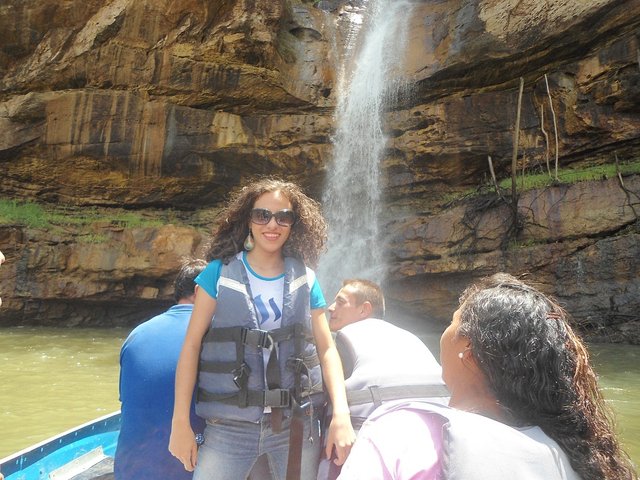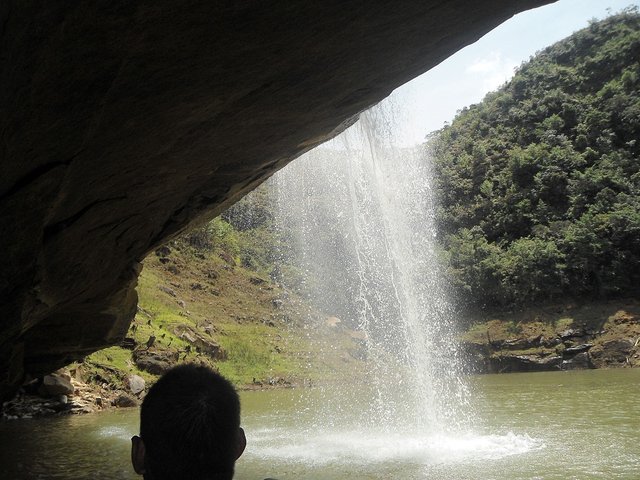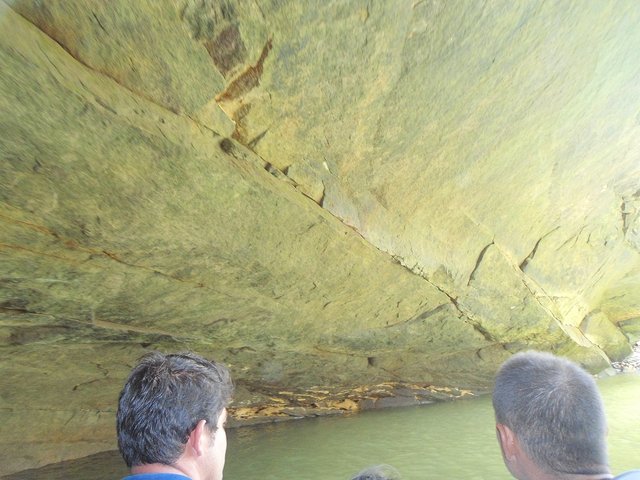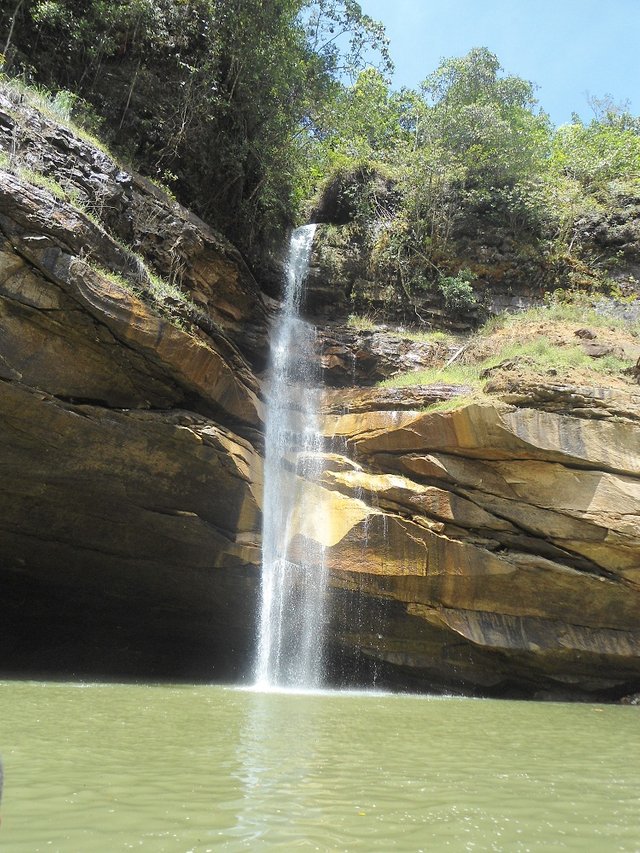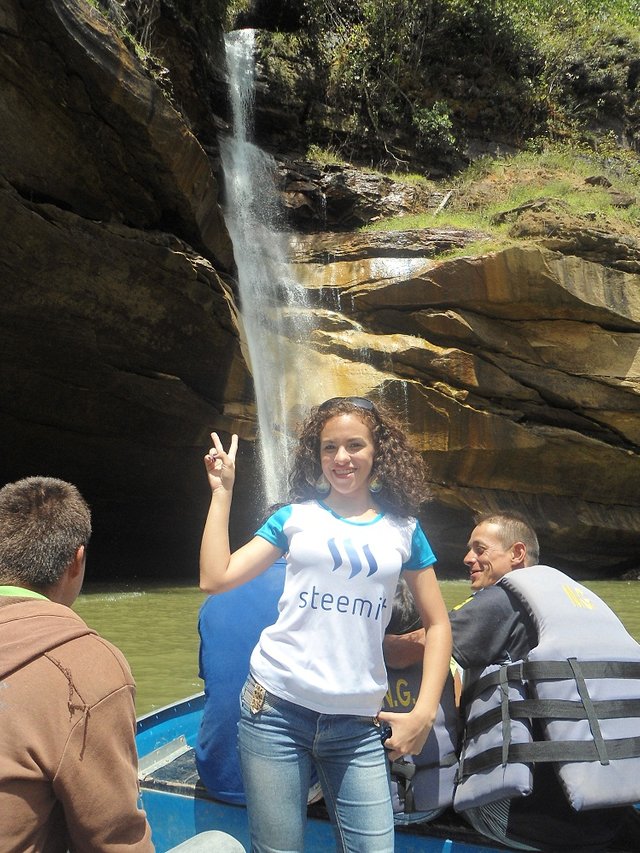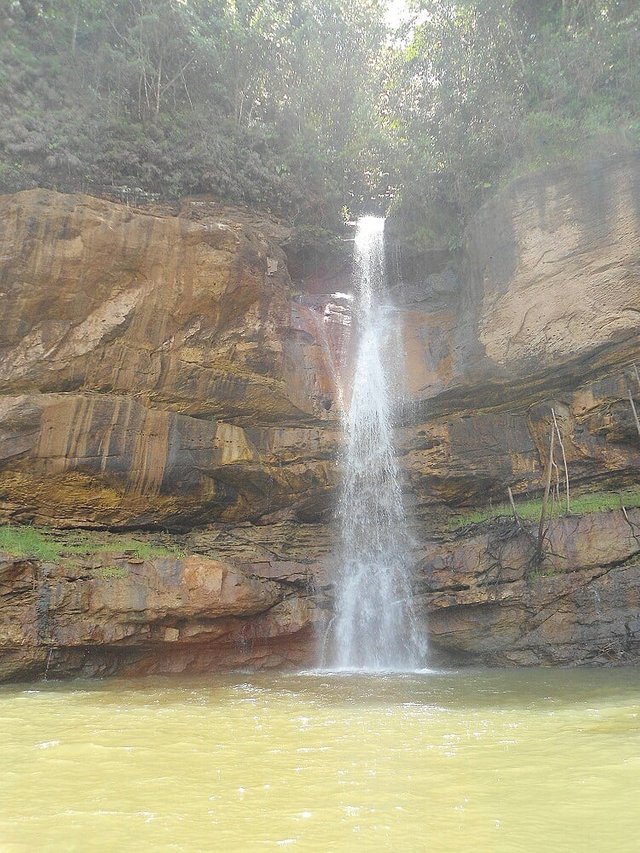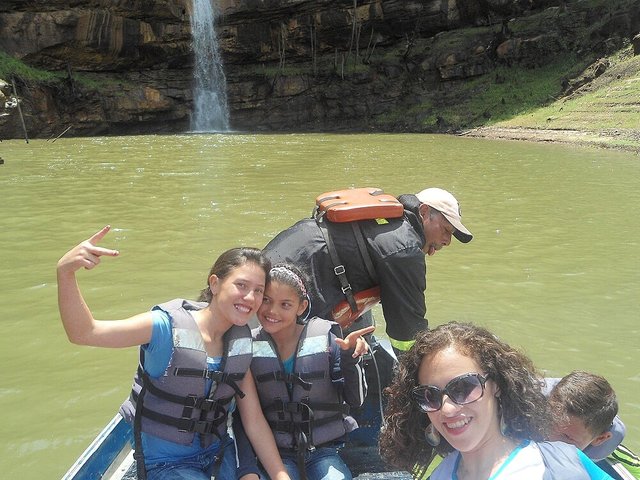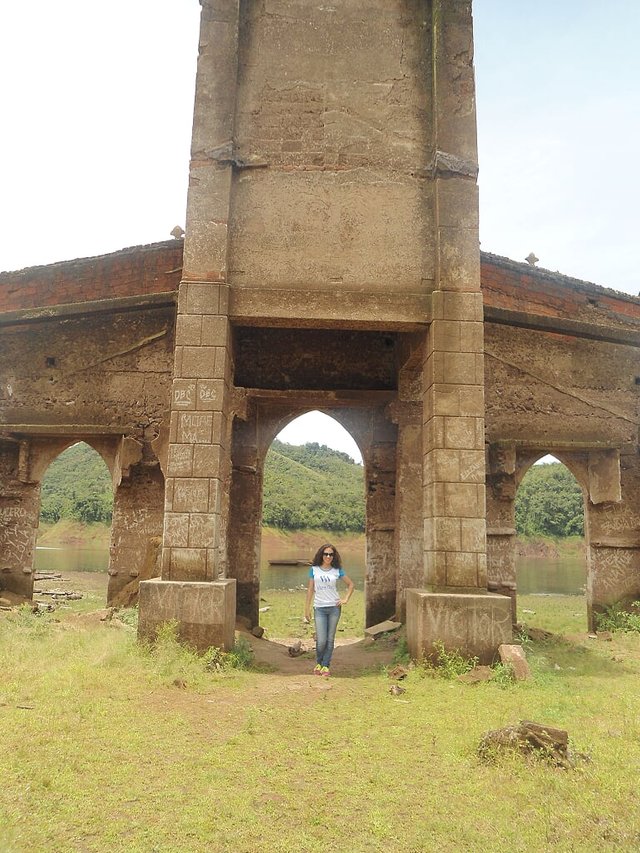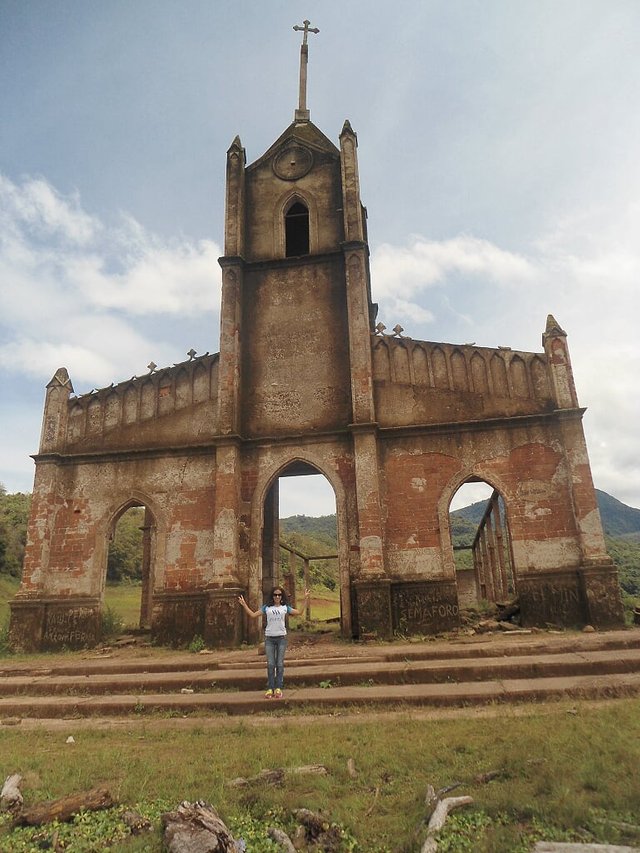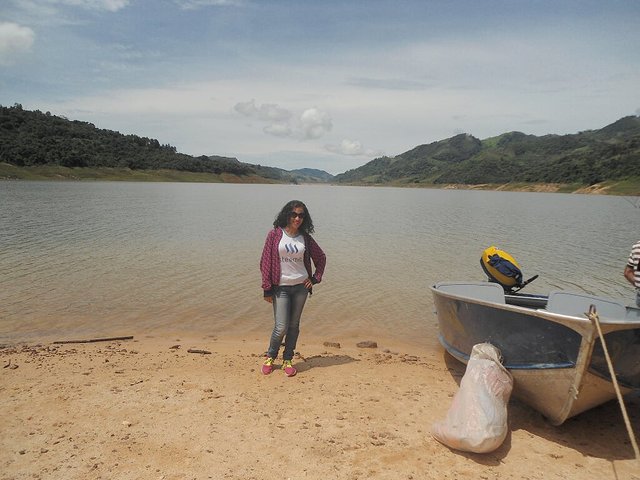 Al pasar por allí no pensé en otra cosa mas que compartirlo con ustedes mi querida familia de Steemit, espero que les haya gustado mucho las fotos y esta hermosa experiencia que he querido compartir.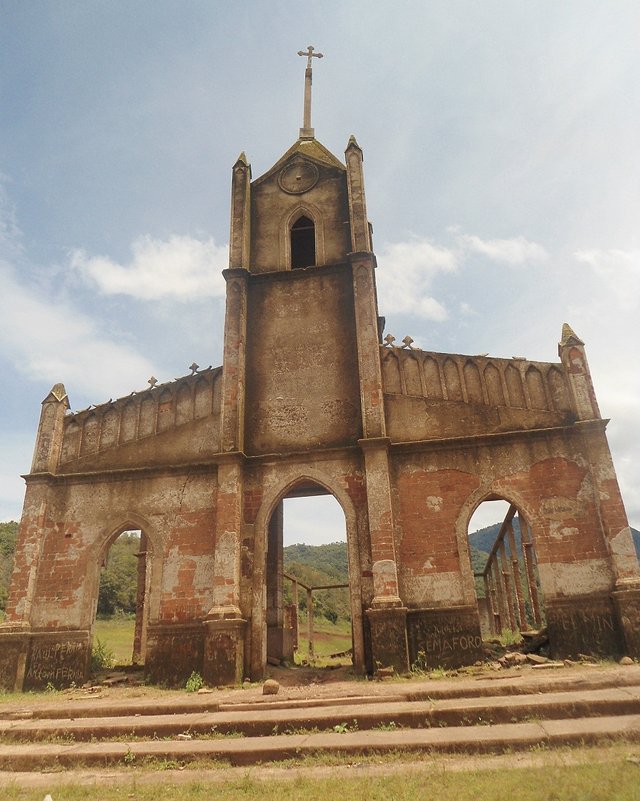 SI les gusto, no olviden COMENTAR, dar UPVOTE y RESTEEM! y recuerden si vienen a Venezuela, no olviden contactarme!

Gracias por su atencion!