BellaStella Travelling in Croatia
Hi guys and gals, long time no see. I was quite busy the last months, but I was not able to forget about steem. I have been travelling to Croatia. And I payed the trip for me and the family of @pollux.one with my steem earnings ;-) . A small THX for housing and feeding me, as well for introducing me into the world of people.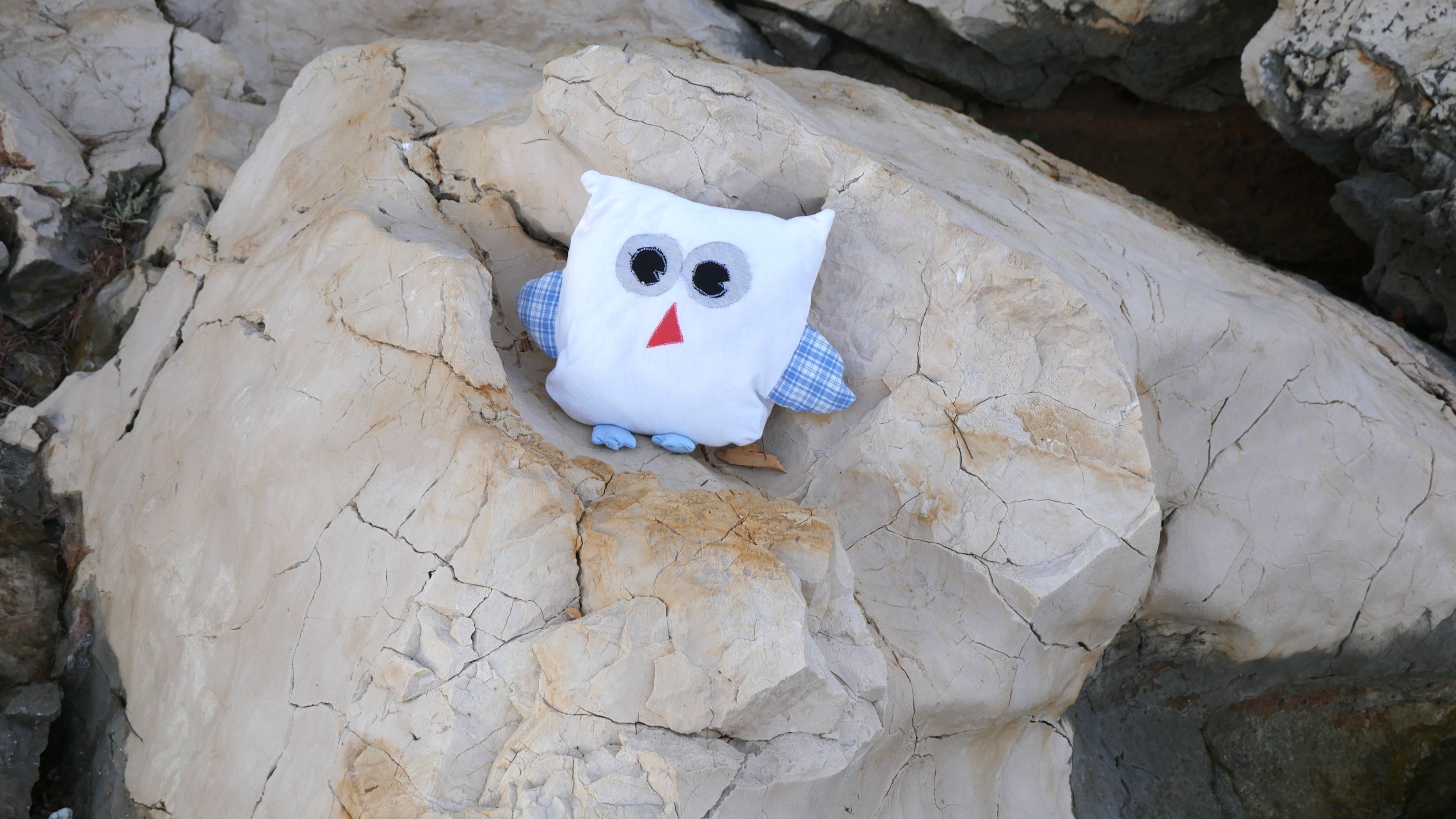 We found a new home in Brodarica with the help of @dumar022 who runs a family business in running appartments (don't ask me for a price, because # price is toxic ... ;-) ask dumar if you want to know )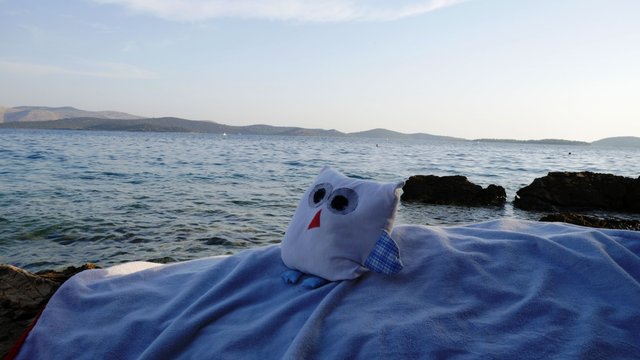 I spent some nice time sunbathing at the beach and even tried to tan a little bit. Unfortunately without any success. Seems I have to keep my noble paleness...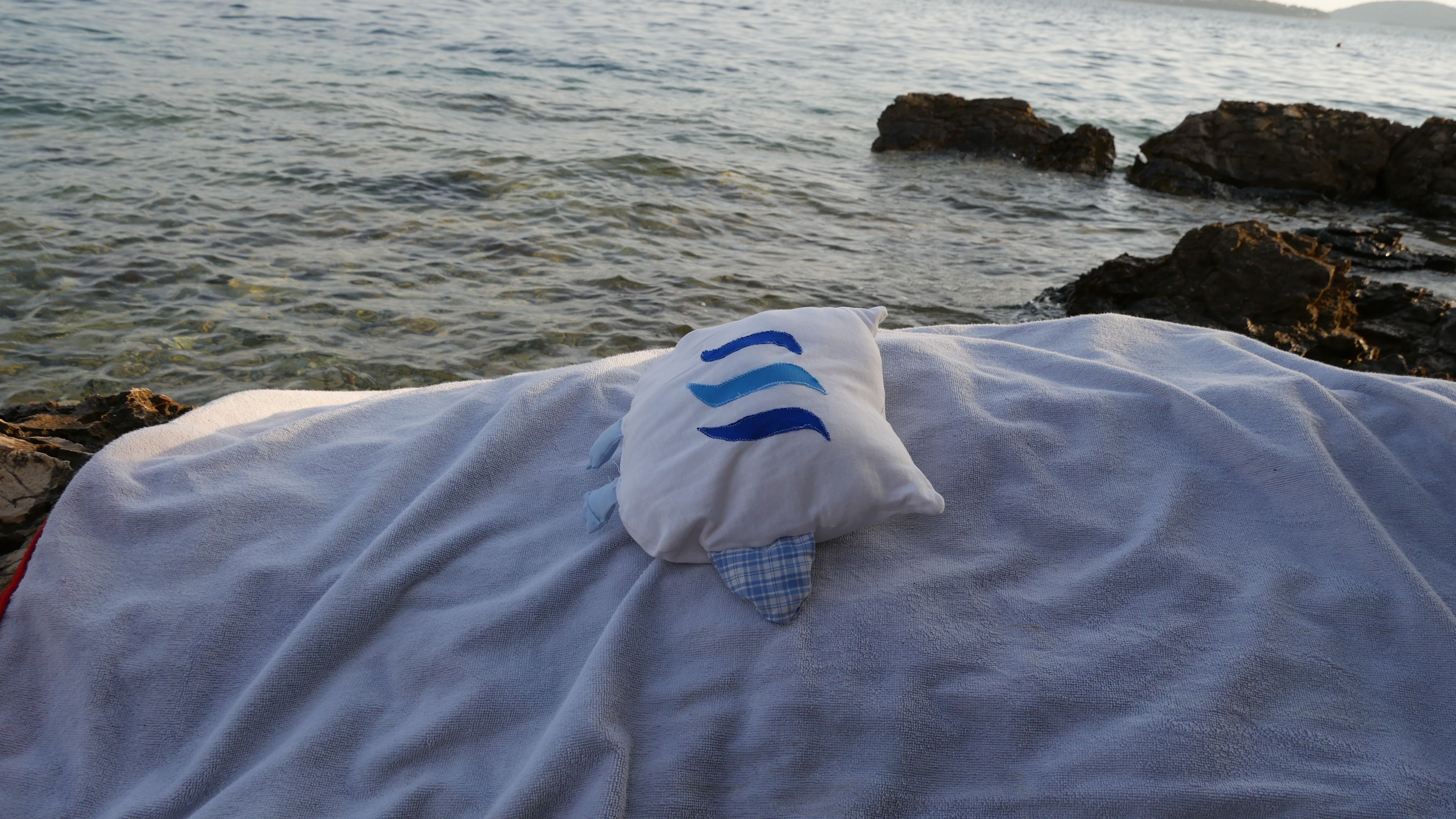 One outstanding event was a small steem-meeting with some of the balkanos and others ( @moon32walker , @alktoni and a new one, from which I forgot the name, then @lamaisonjeandel and @pollux.one ) We made a nice barbecue and discussed the future of steem with lots of beer and grilled fish and meat. I tried to help, taking care of the fire, but in the end I felt quite useless.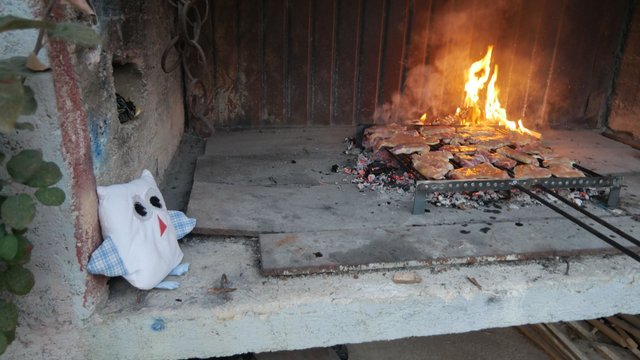 Still we had a lot of fun!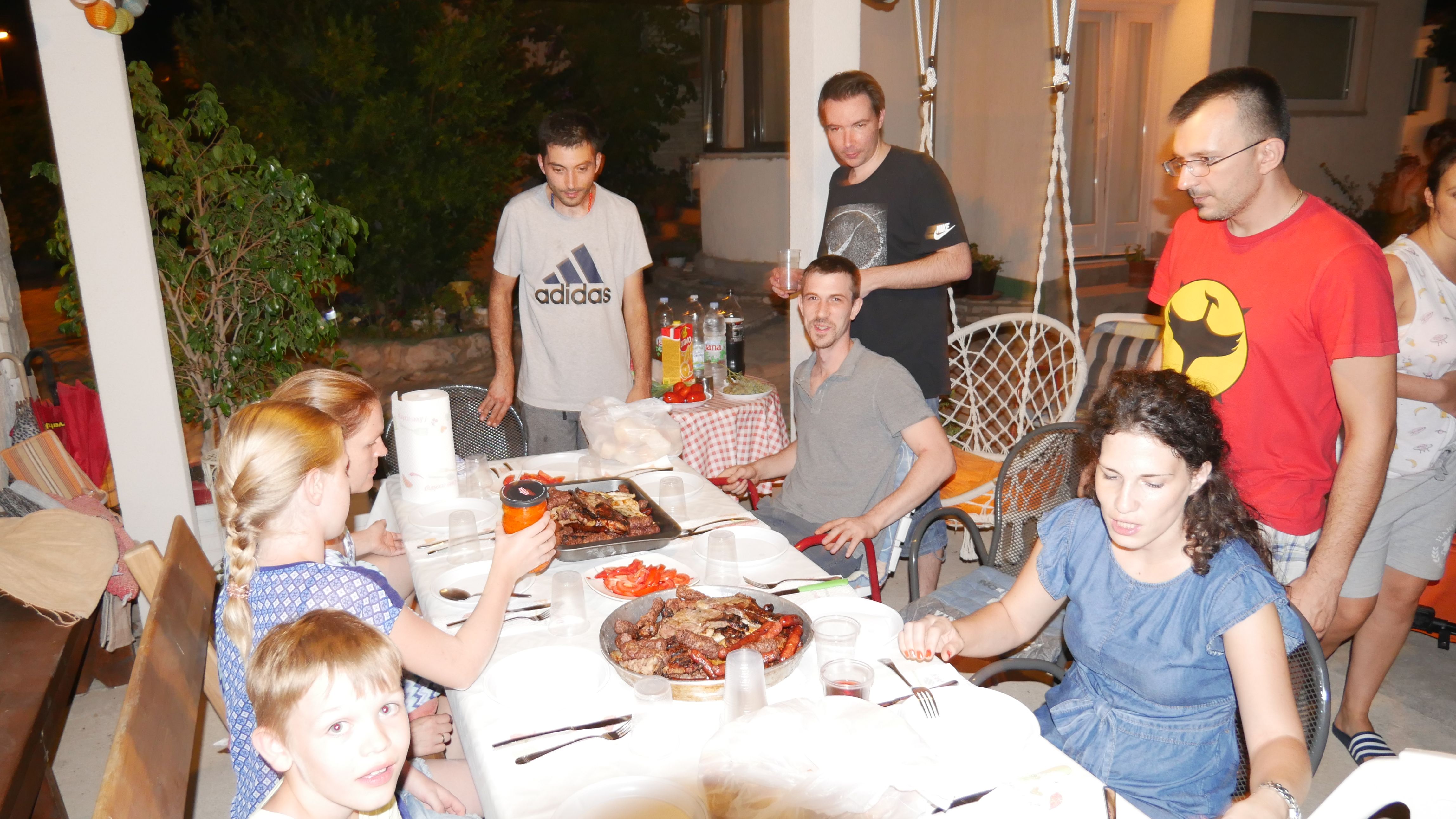 !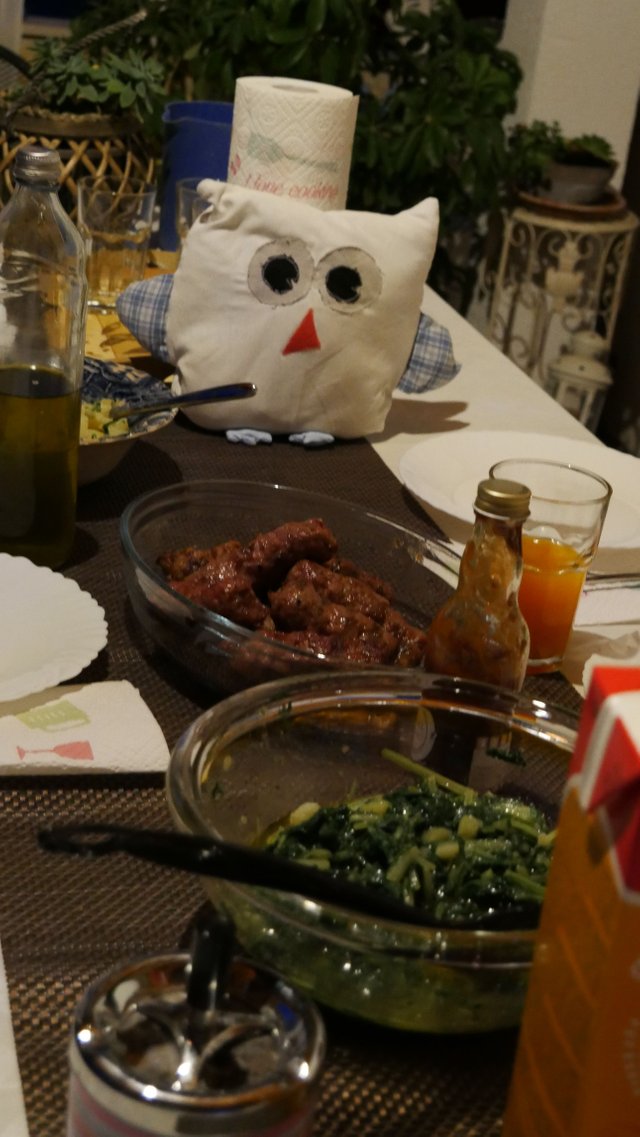 !
Later on, @dumar022 helped me out with the fish (I was too drunk at the time, to use my wings in a proper way) THX for helping me to bed later ;-)

how to make an owl smile with a grilled fish...
I hope his beautiful and charming wife does not mind... there was no bad intention!
THX for the nice stay!
I love you all!