Hey everyone. I'm back from my vacations so here's a ''review'' of my holidays with lots of nature pictures.
First of all i want to wish every single one of you a happy and successful new year and a merry christmas! Hope you all will have your goals for 2018 done by the end of the year and everything will go as planned!
So let's start!
Me and 8 of my best friends went to Rogla ski resort this year for 5 days (from 29th - 2nd). We started our journey from Velenje (my hometown) and drove to Rogla with 3 cars. It took about an hour and a half to get there so we were there quite fast. We stayed at 2 bungalows (4-4).
View from the balcony at around 10AM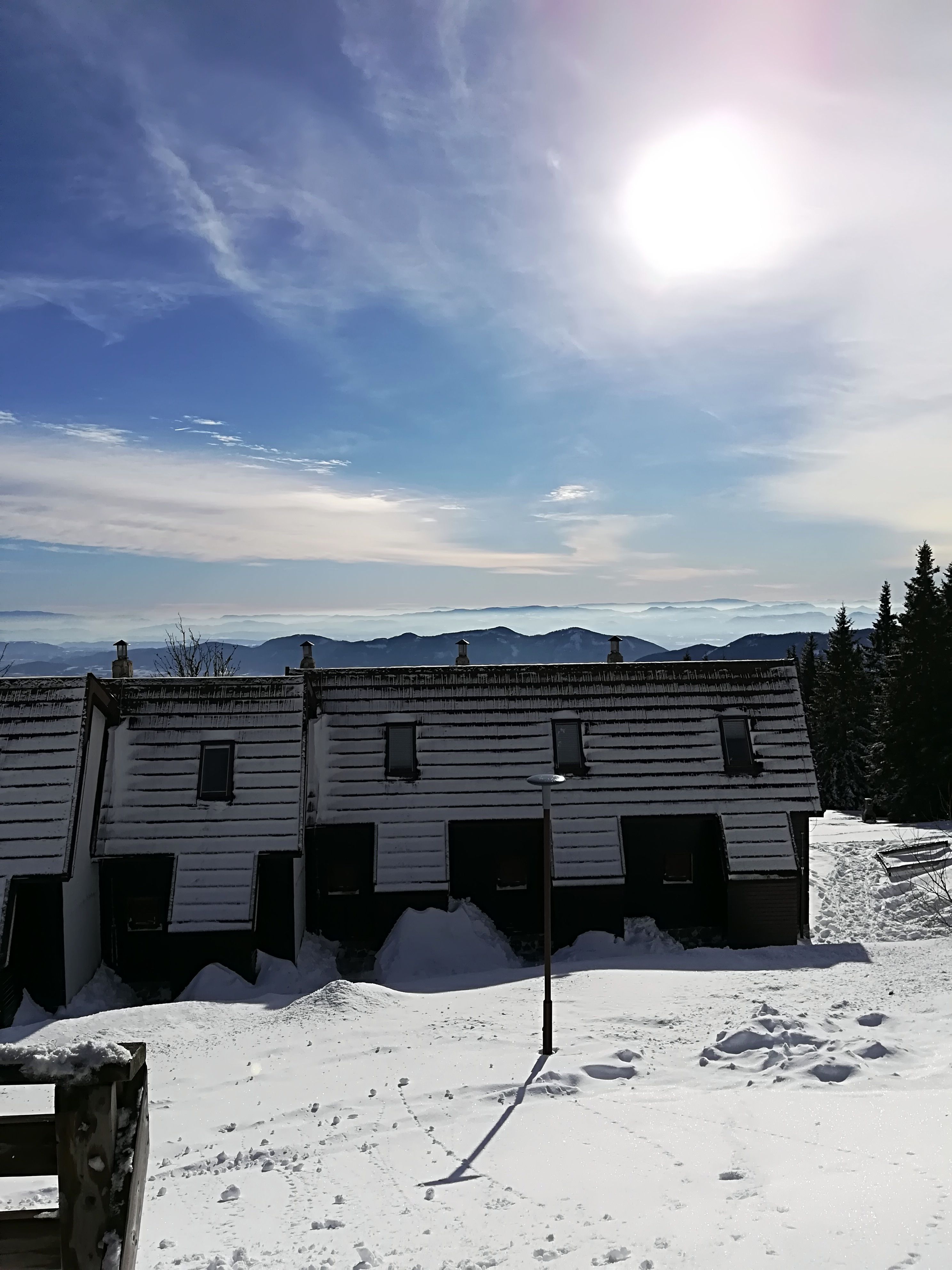 So every morning when we woke up hangover of'course (hehe) we would clean everything from last night and made ourselves a cup of coffee. This was the best start of the day! Sun, surprisingly warm weather with not wind, a smoke, cup of coffee and best friends - all you can wish for!
Coffee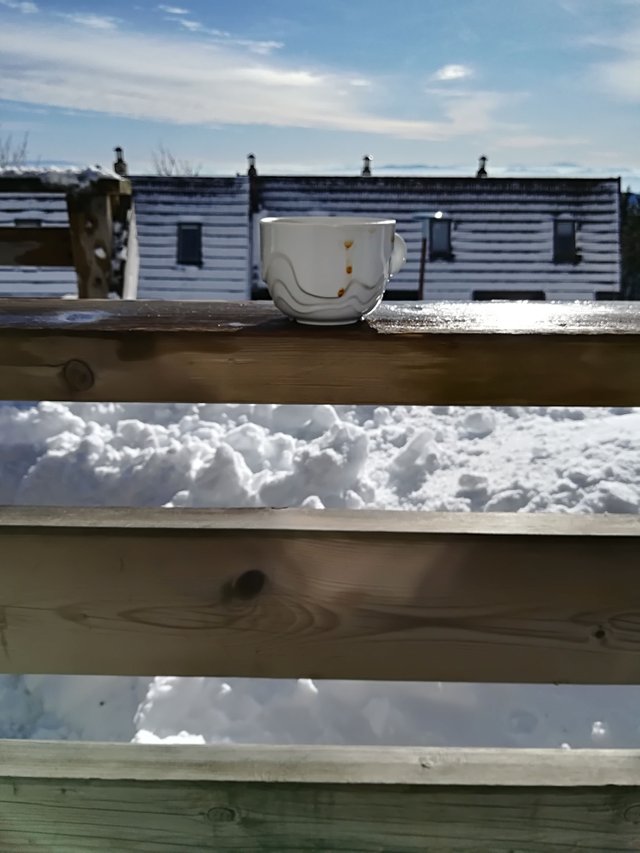 So after that we went skiing. It was really crowded due to a really nice sunny weather. After skiing we went to the bar called Juniorček where we had something to warm us up heh. Then we went back to our bungalow to cook some lunch.
Skiing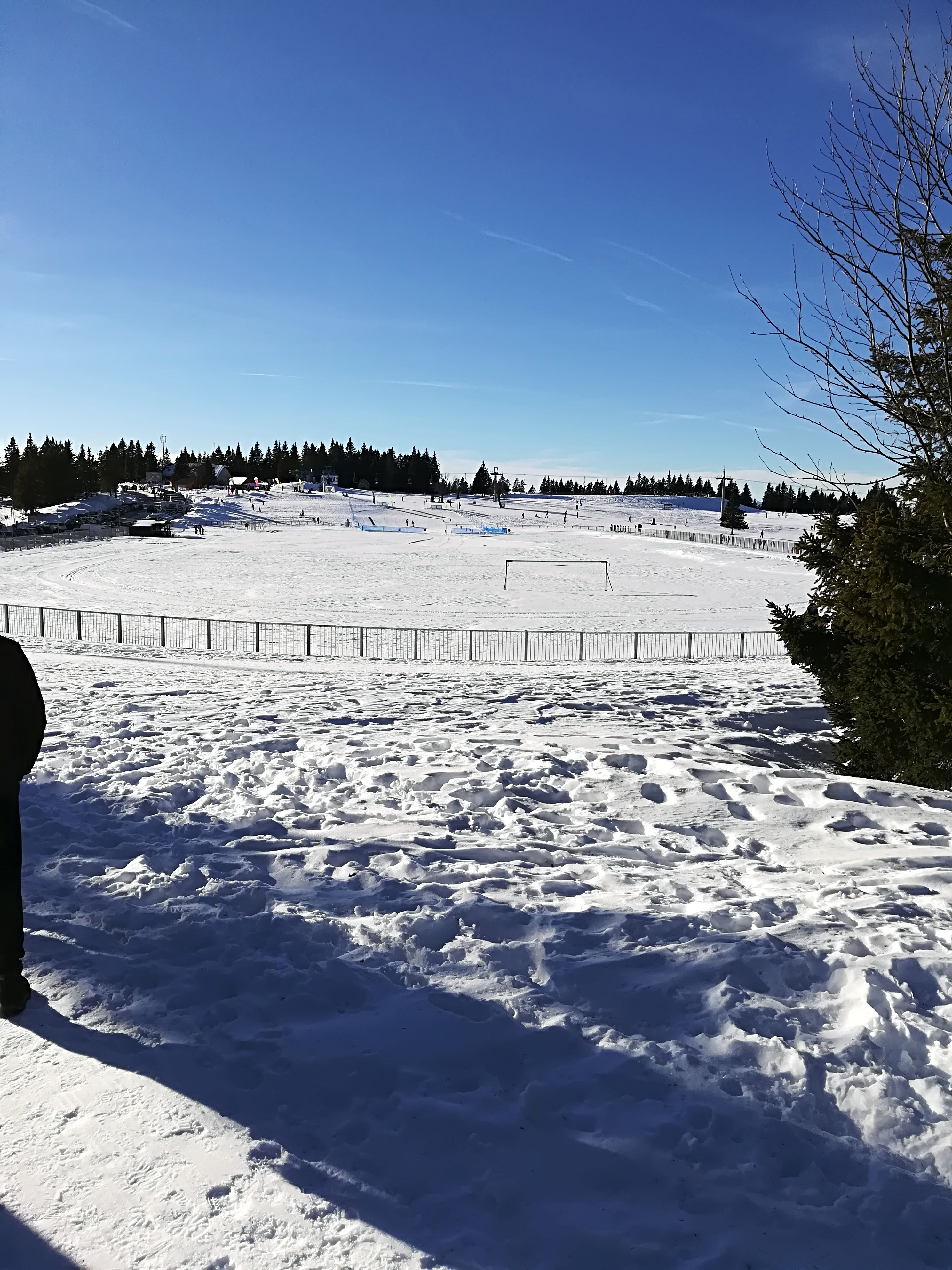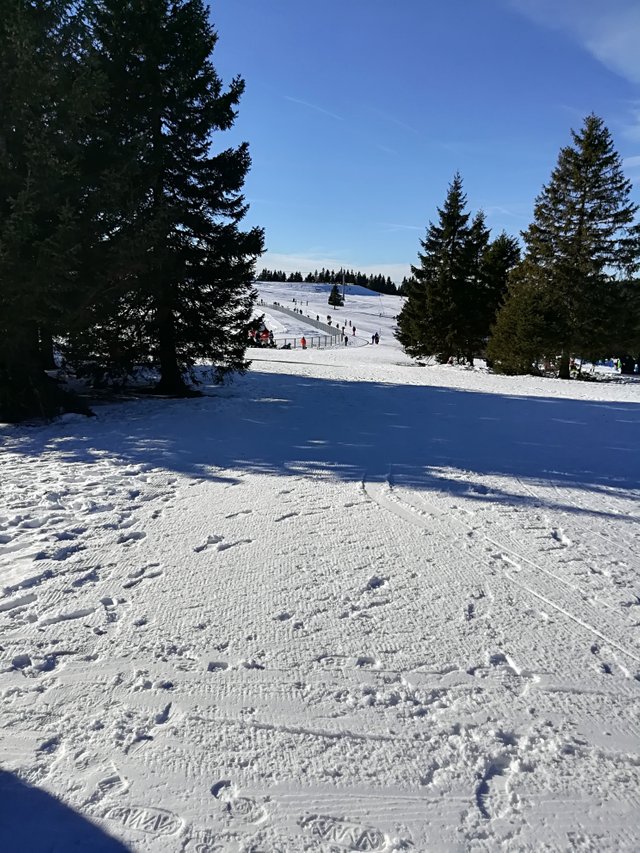 After lunch we played a lot of beerpong and just hang out.
On the new years eve Juniorček had an official event for New Year so of'course we went there. DJs, a lot of people dancing and having fun. It was great. The only bad thing was that the wind was AWFUL! It was so windy you couldn't see 1m infront of you.
Can't see nothing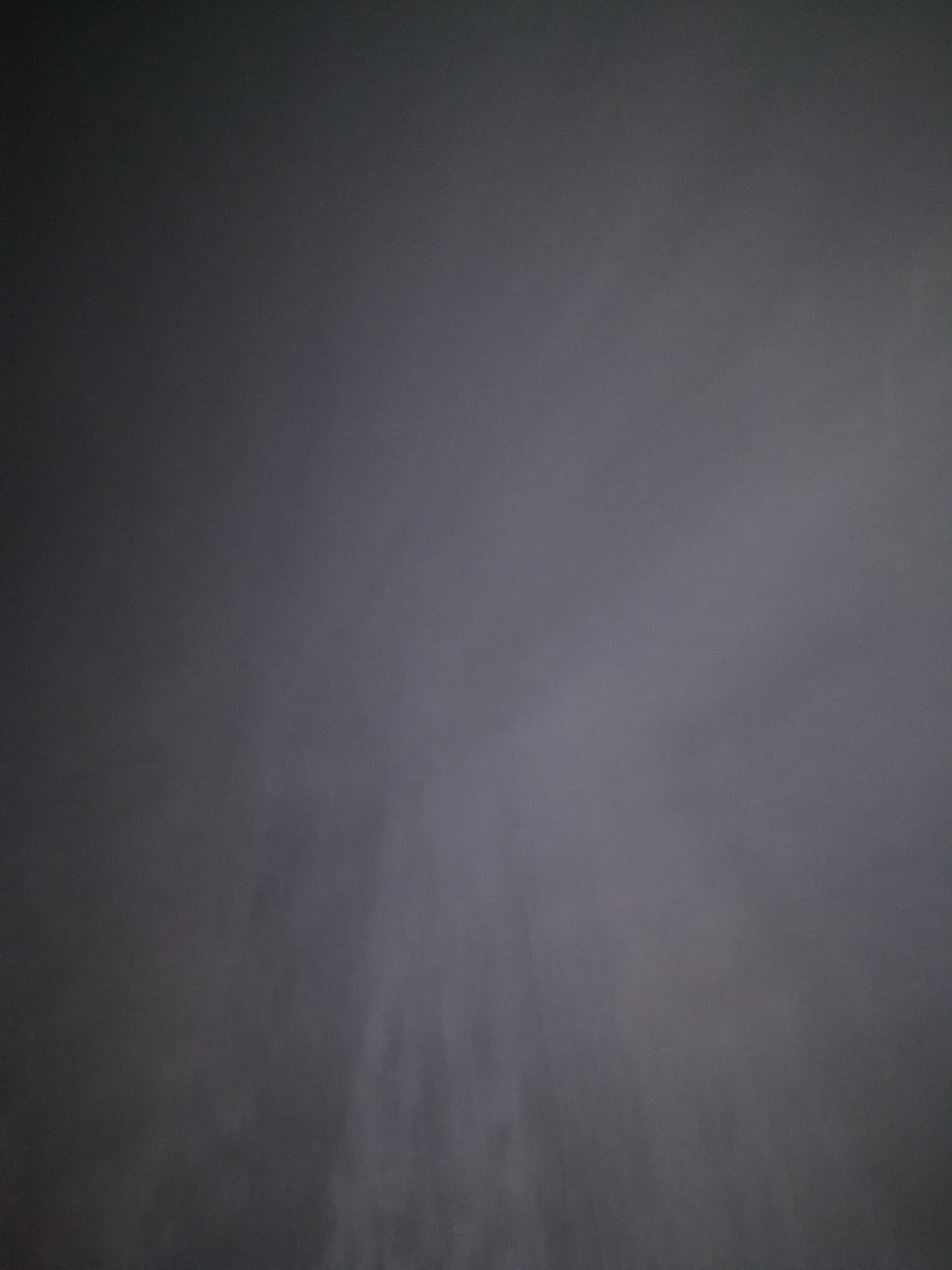 So the next day was snowing the whole damn day and it was still windy af so we just stayed inside and chill on the couch.
View from the balcony on a snowy day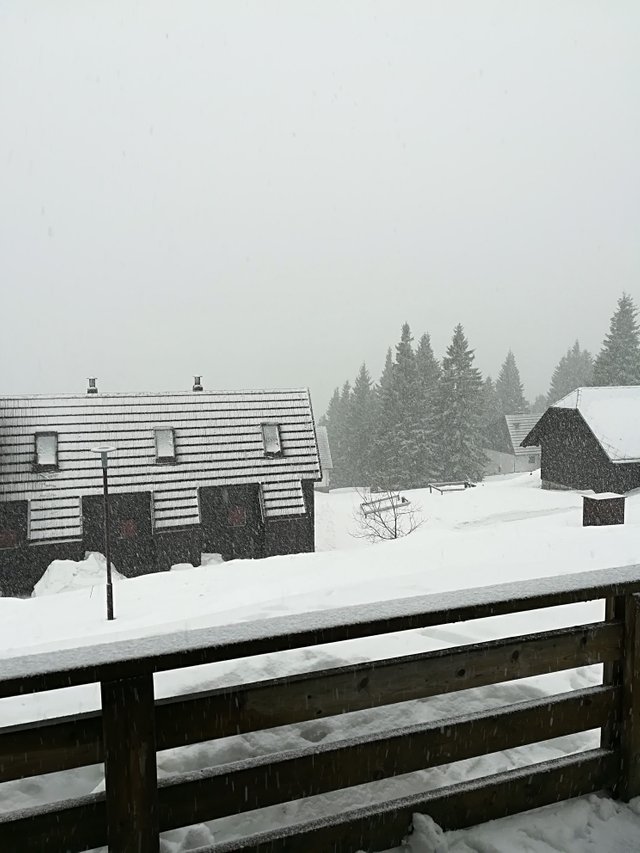 The next morning (Today) we had to leave our bungalows at 10AM so we woke up around 8AM and started cleaning and packing. There was around 30cm of freshly fallen snow everywhere so we needed to clean our cars and everything - that took some time. After everything was done we went for a coffee and now i just got home!
Here are some more pictures from Rogla: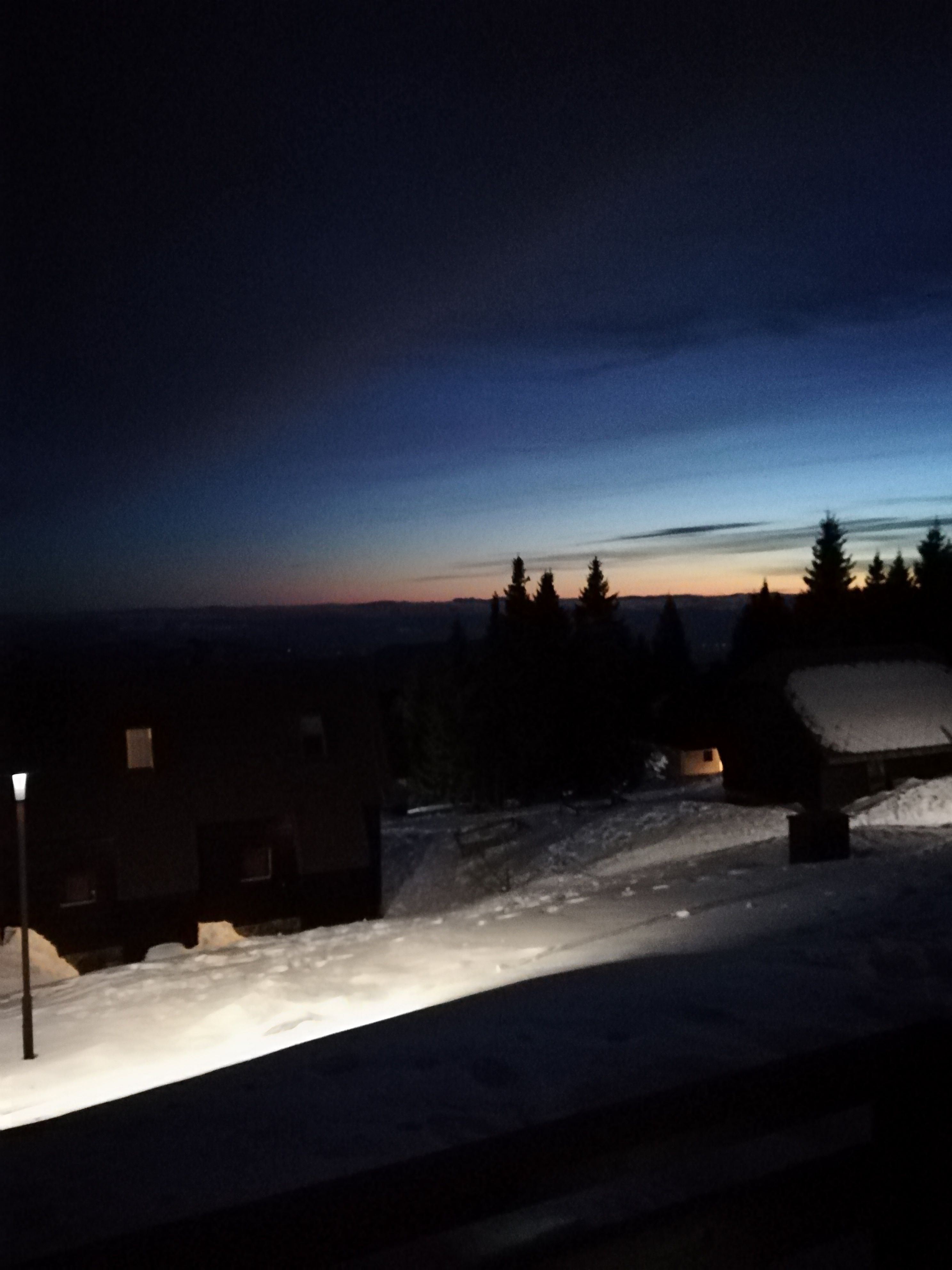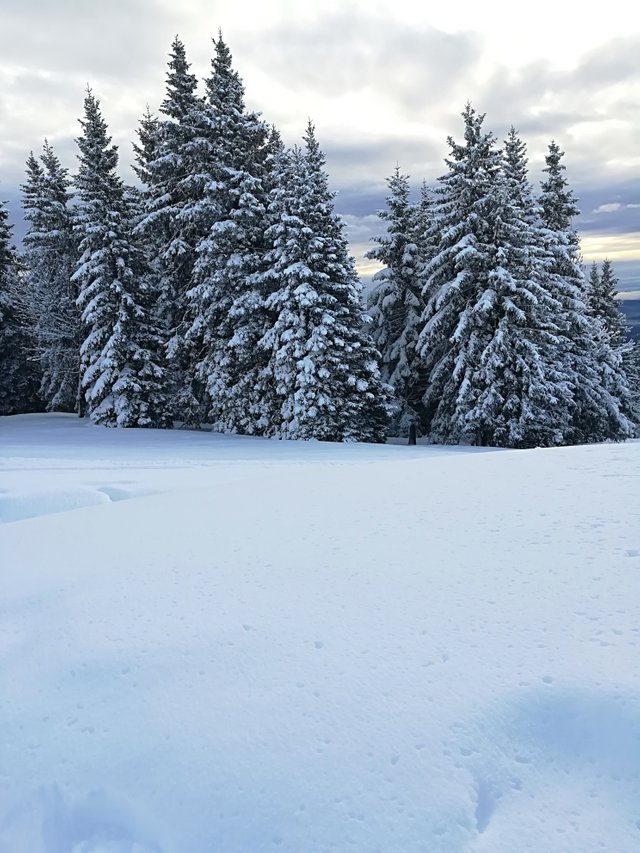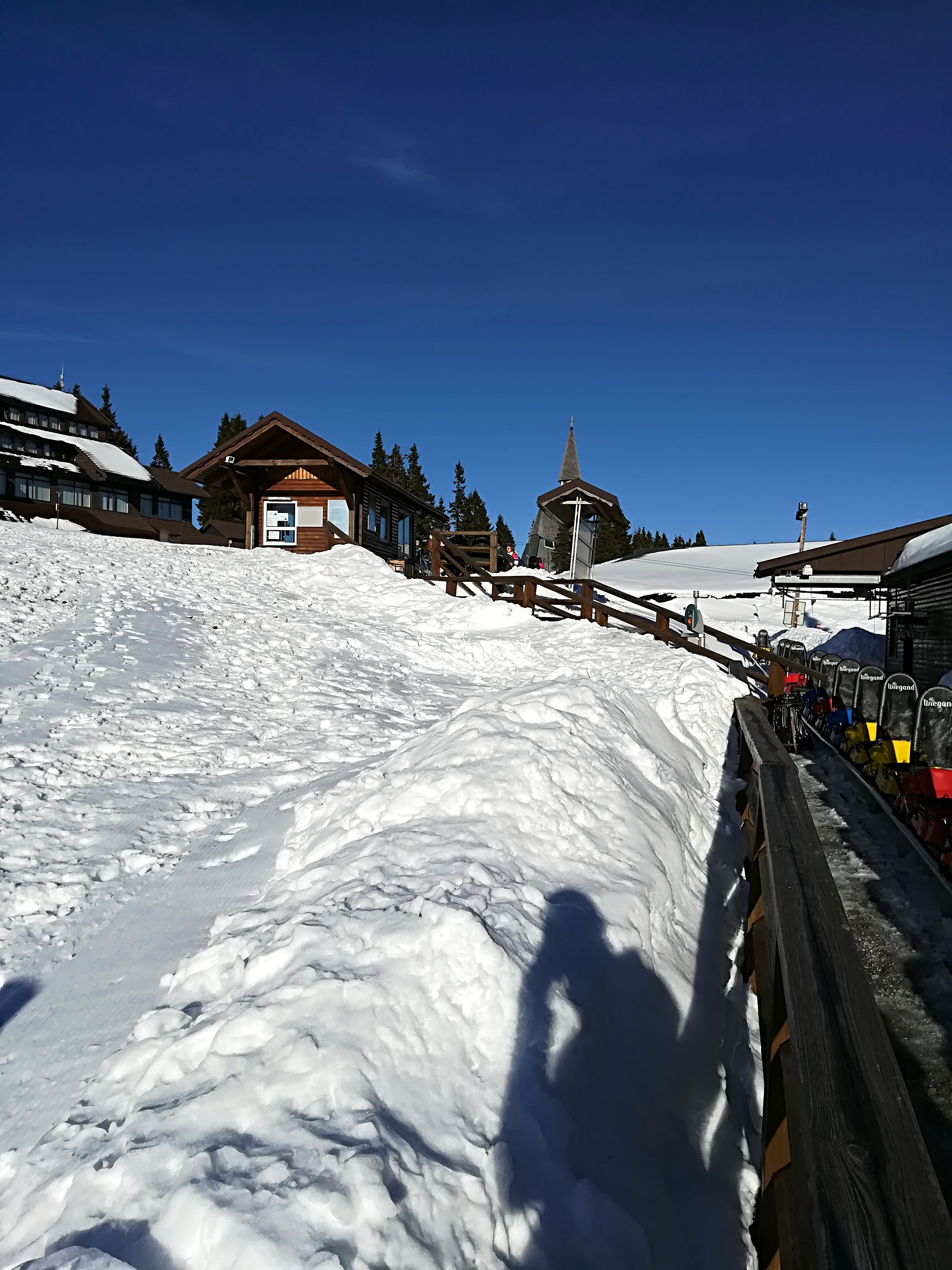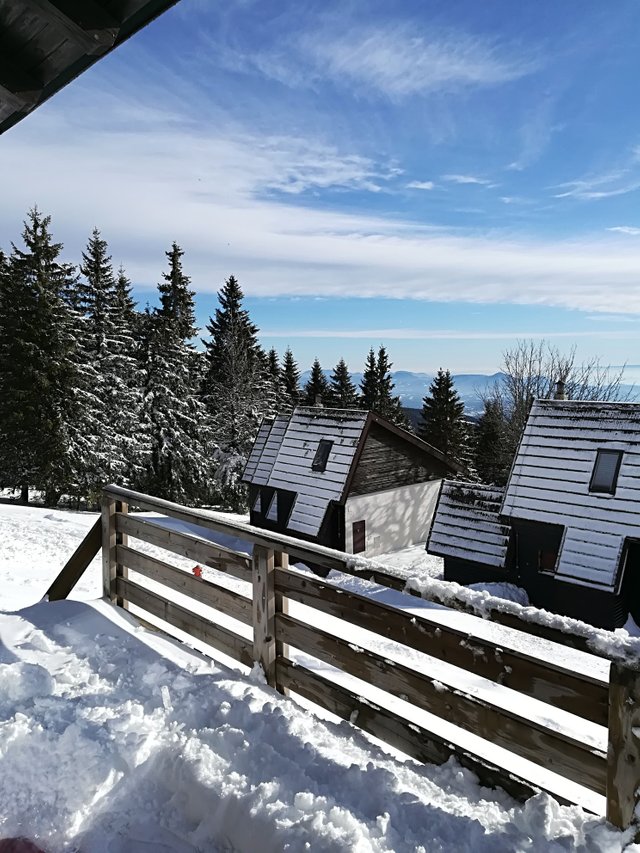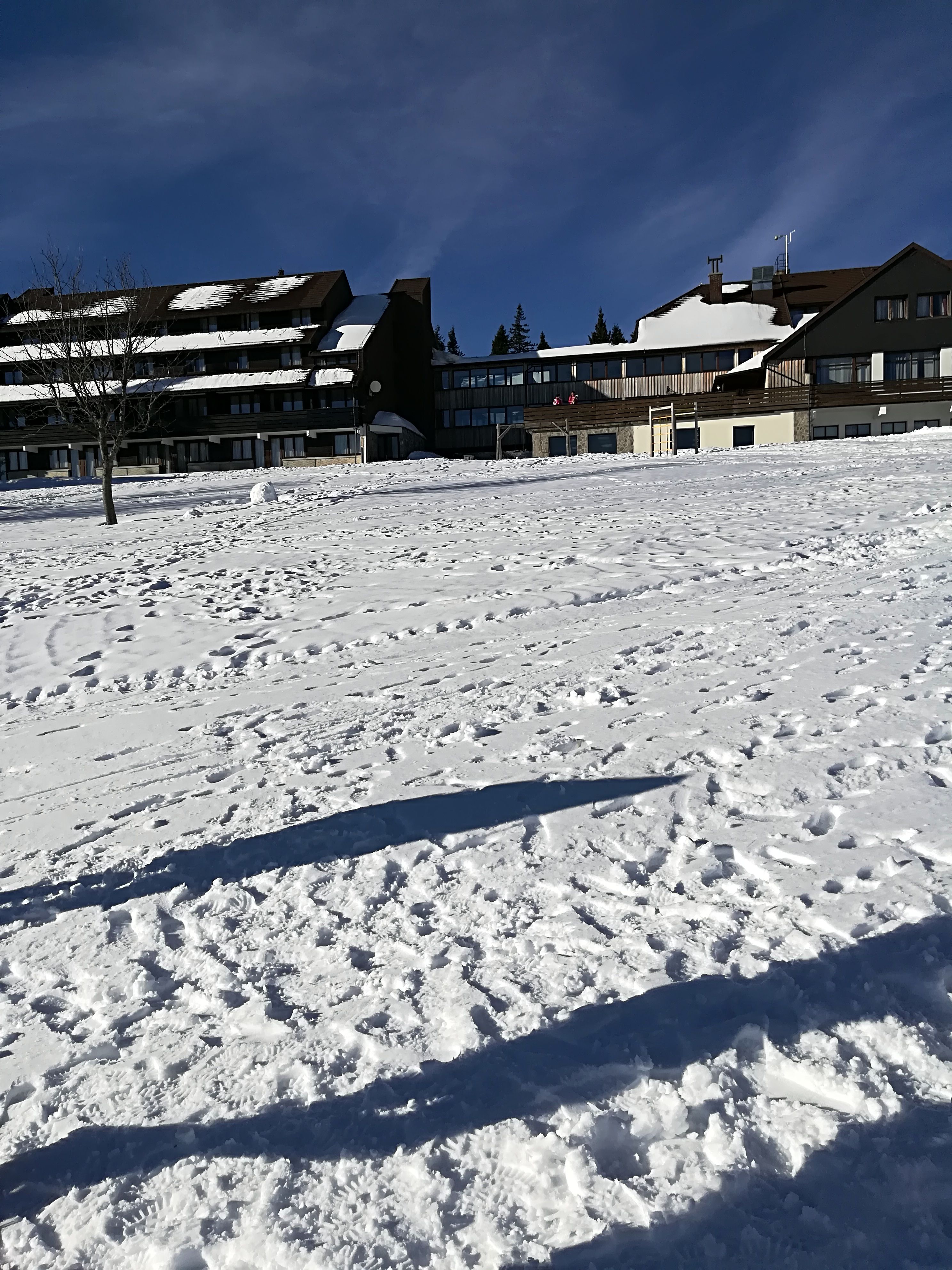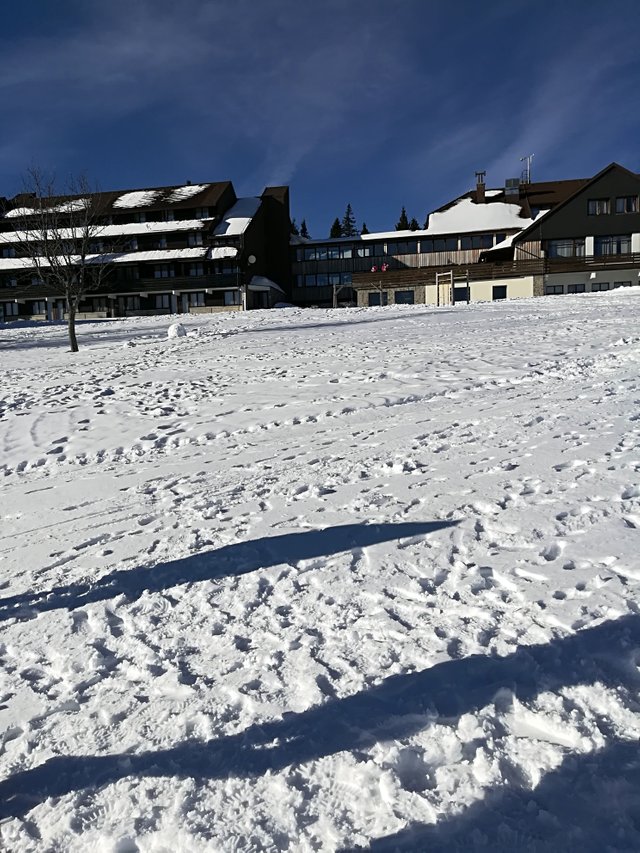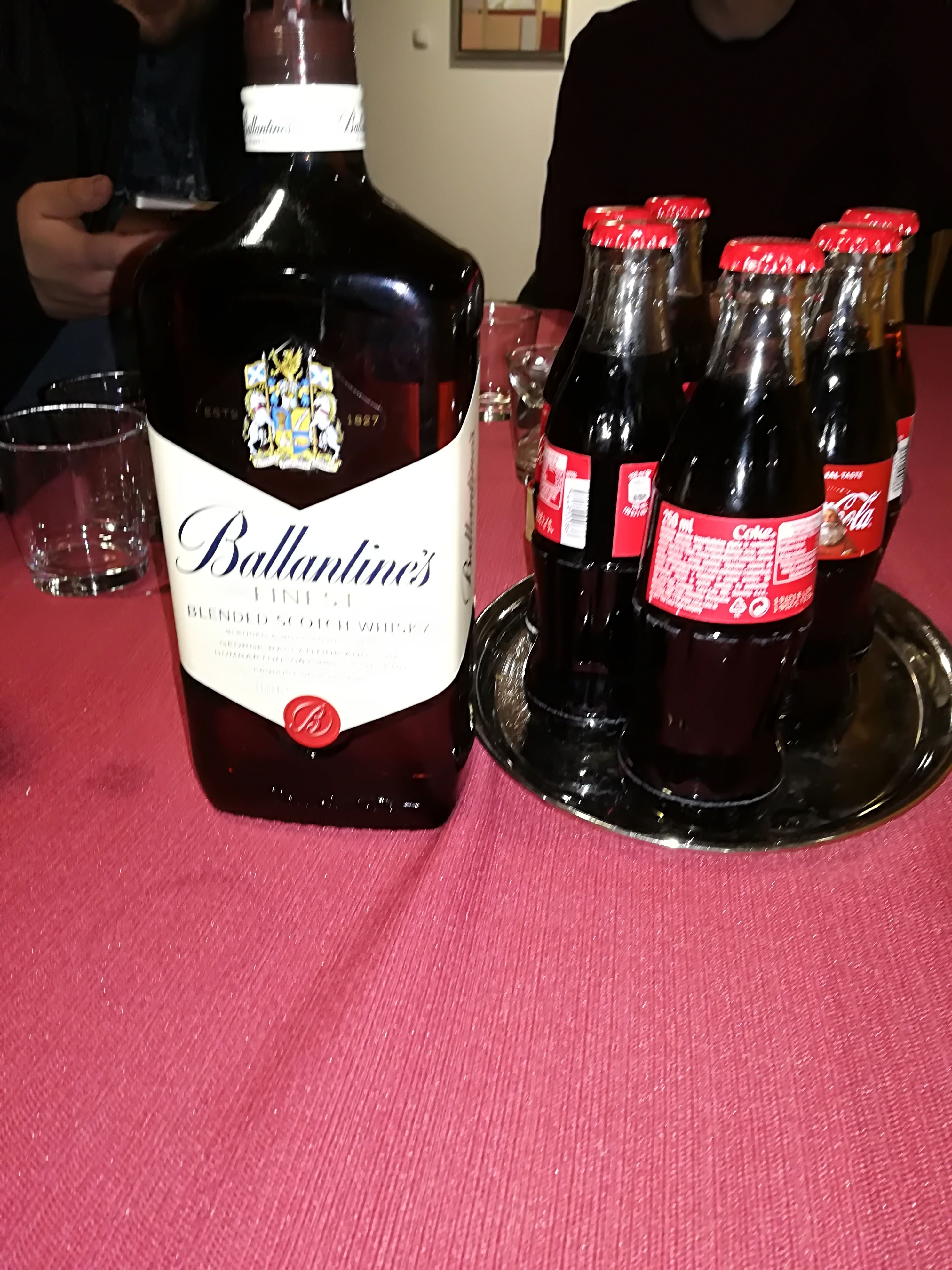 All pictures were taken by me with my Huawei P10 Lite. Cheers! Resteem if you like this post!