Road Trip from Madison, WI to Nashville, TN
I know that this is not nearly as exciting of a trip as the one I recently took to Hawaii, but I'm currently in Nashville for a conference and drove down from Madison with a labmate. Nashville is a really cool city (especially if you like live music!) and I'll share some pics from the trip in a later post, but I wanted to highlight the drive on this post.
Some people overlook drives, especially ones through Midwestern states. But there really are some beautiful landscapes and weird things to stop and see here in the Midwest and it was nice to not take them for granted!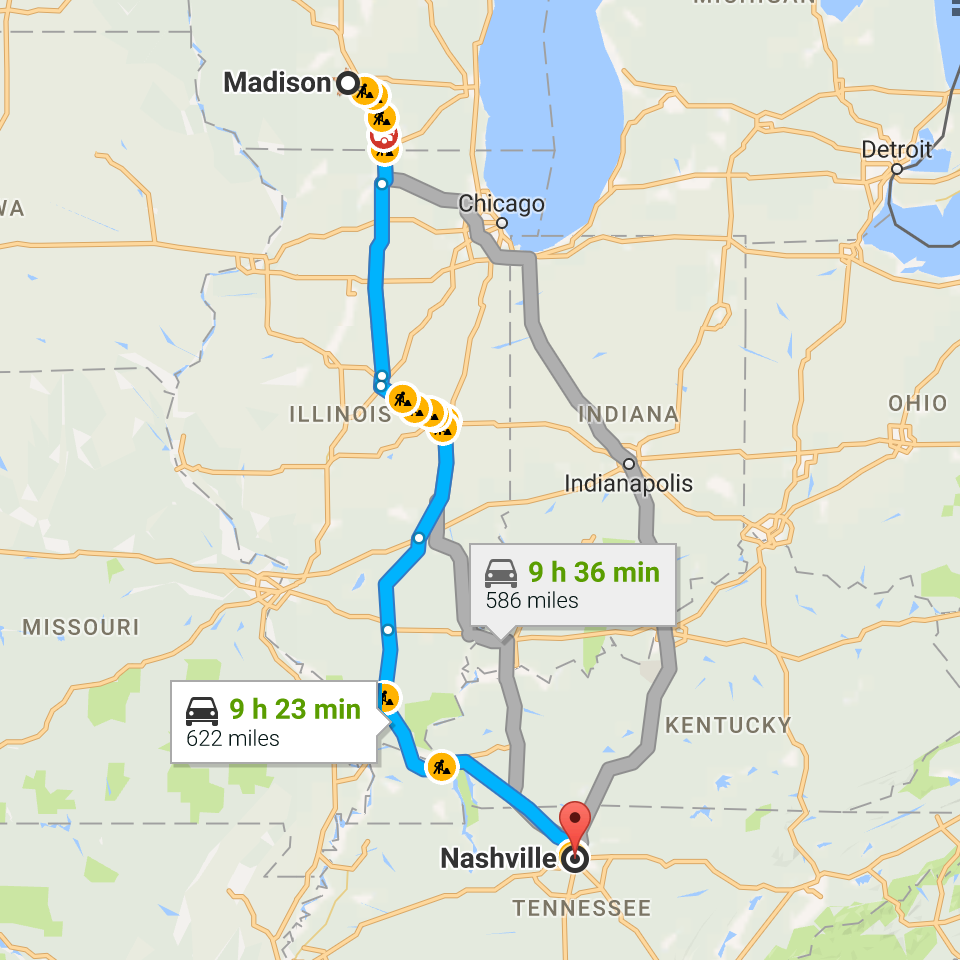 The route we took, mostly through Illinois
It was beautiful weather for a drive. The first thing you'll notice if you drive through Illinois are a lot of wind farms! There were also some beautiful fields in bloom.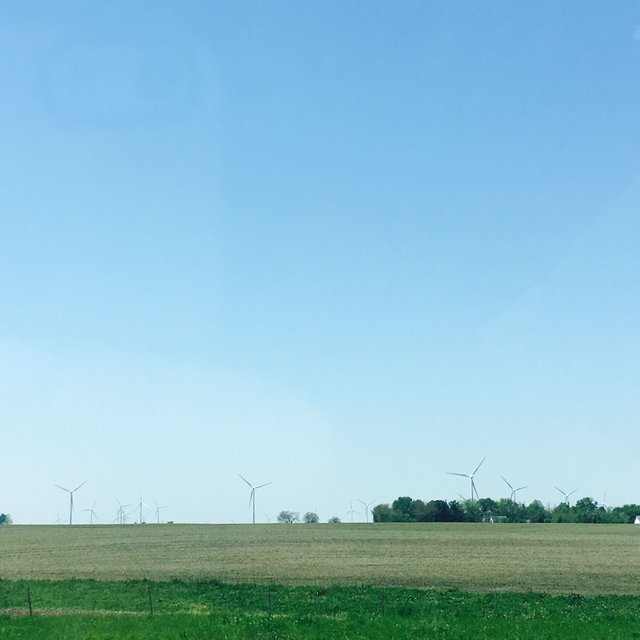 Wind Farm in Illinois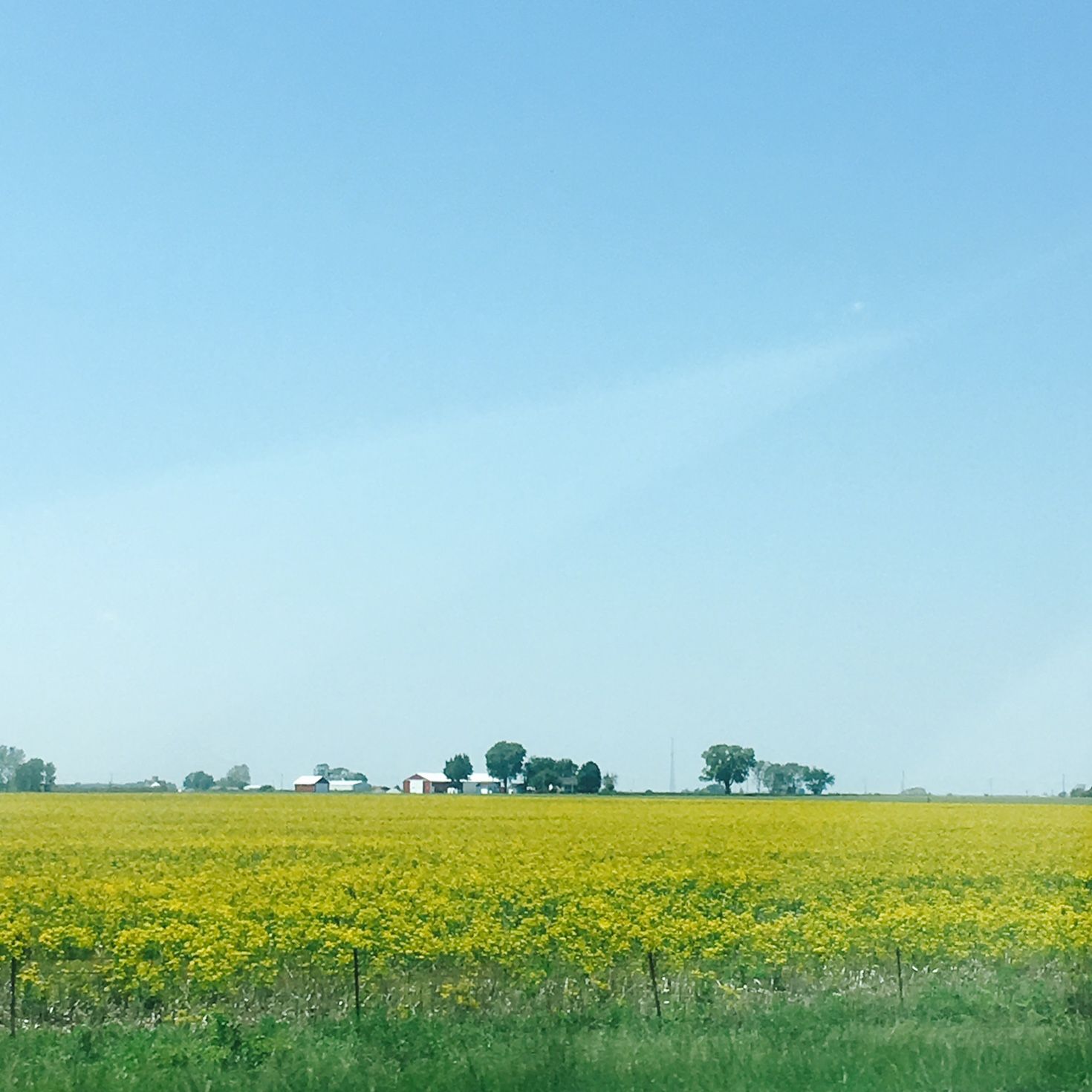 Blooming field in the Illinois countryside
We made a pit stop at a tiny town called Mattoon, IL. They happened to have a Freddy's Frozen Yogurt and Steakburgers, which was a chain I hadn't heard of. After eating there, it seemed like a southern version of Culver's (as I write that, I realize that that's a super local reference and will probably miss a lot of you, but if you have a chance to visit a Culver's, do it!).
Freddy's is set up like an old fashioned diner/ice cream parlor. We got steakburgers and some frozen yogurt.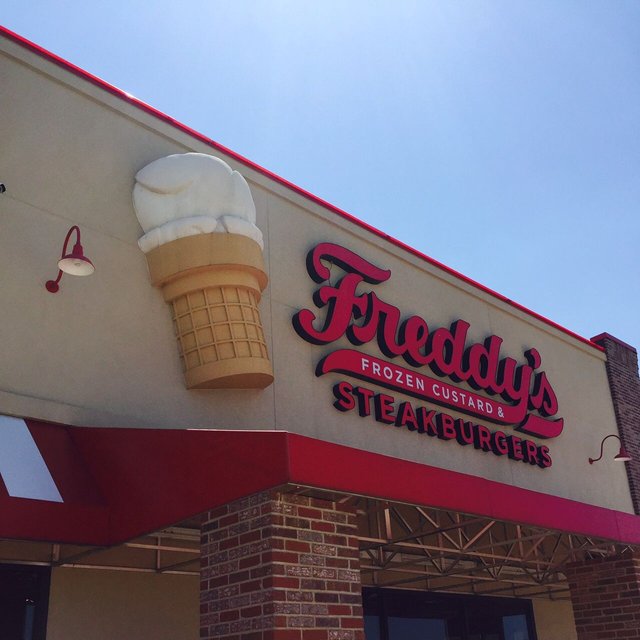 Freddy's Frozen Yogurt and Steakburgers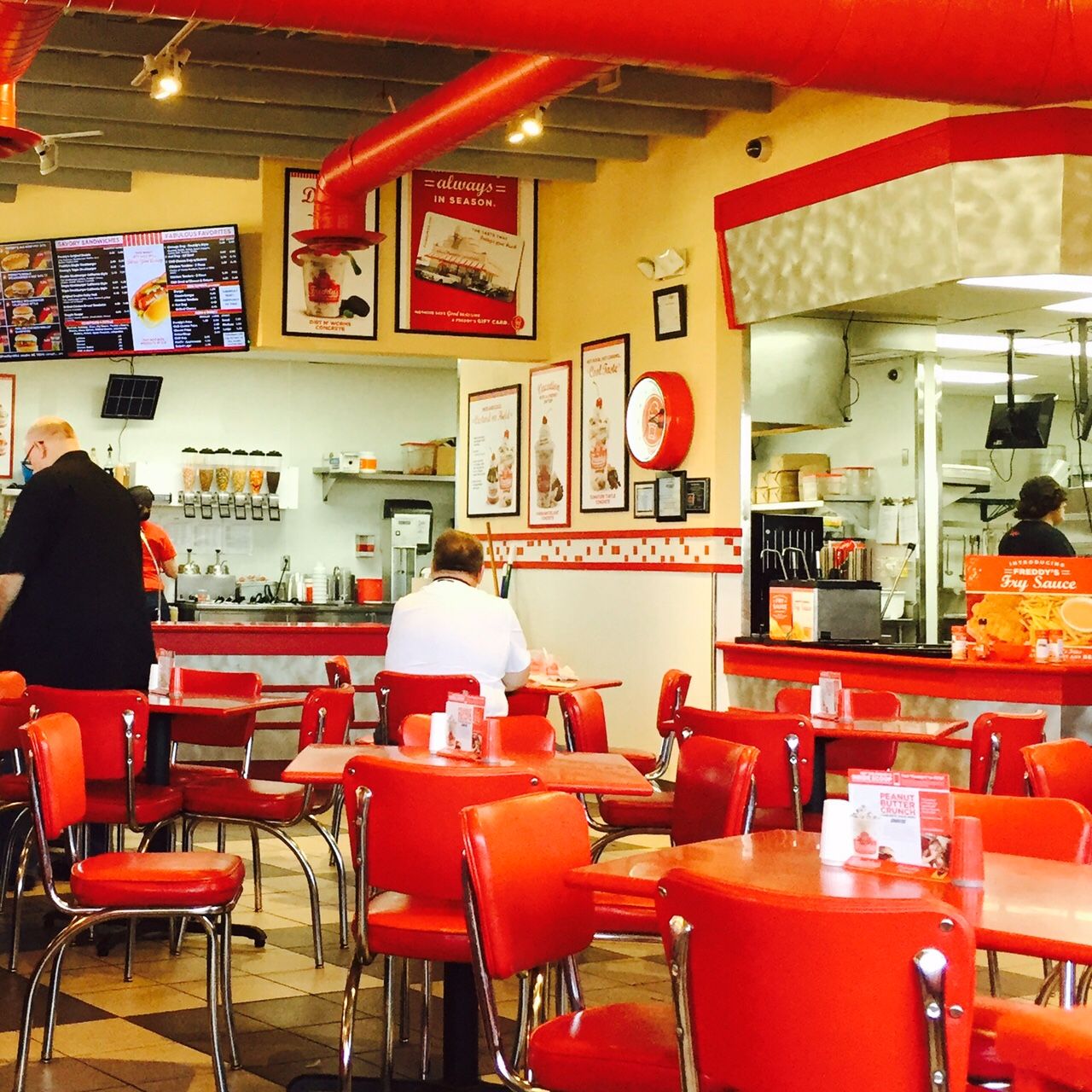 Inside of Freddy's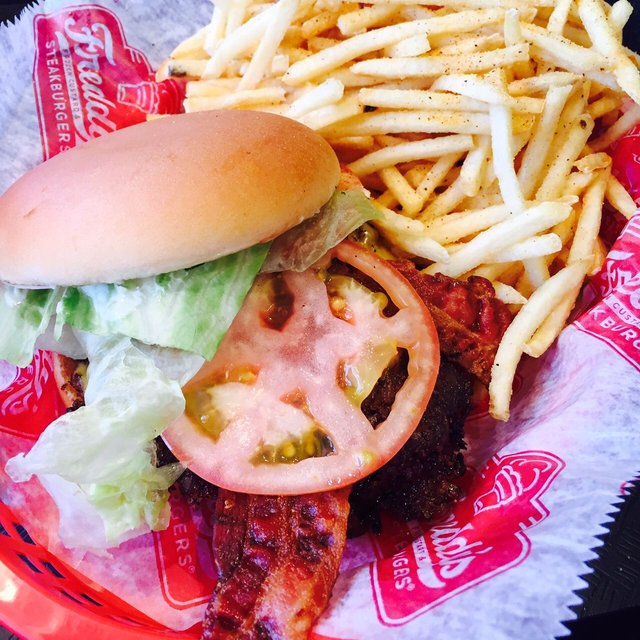 Double Bacon Steakburger with Cheese at Freddy's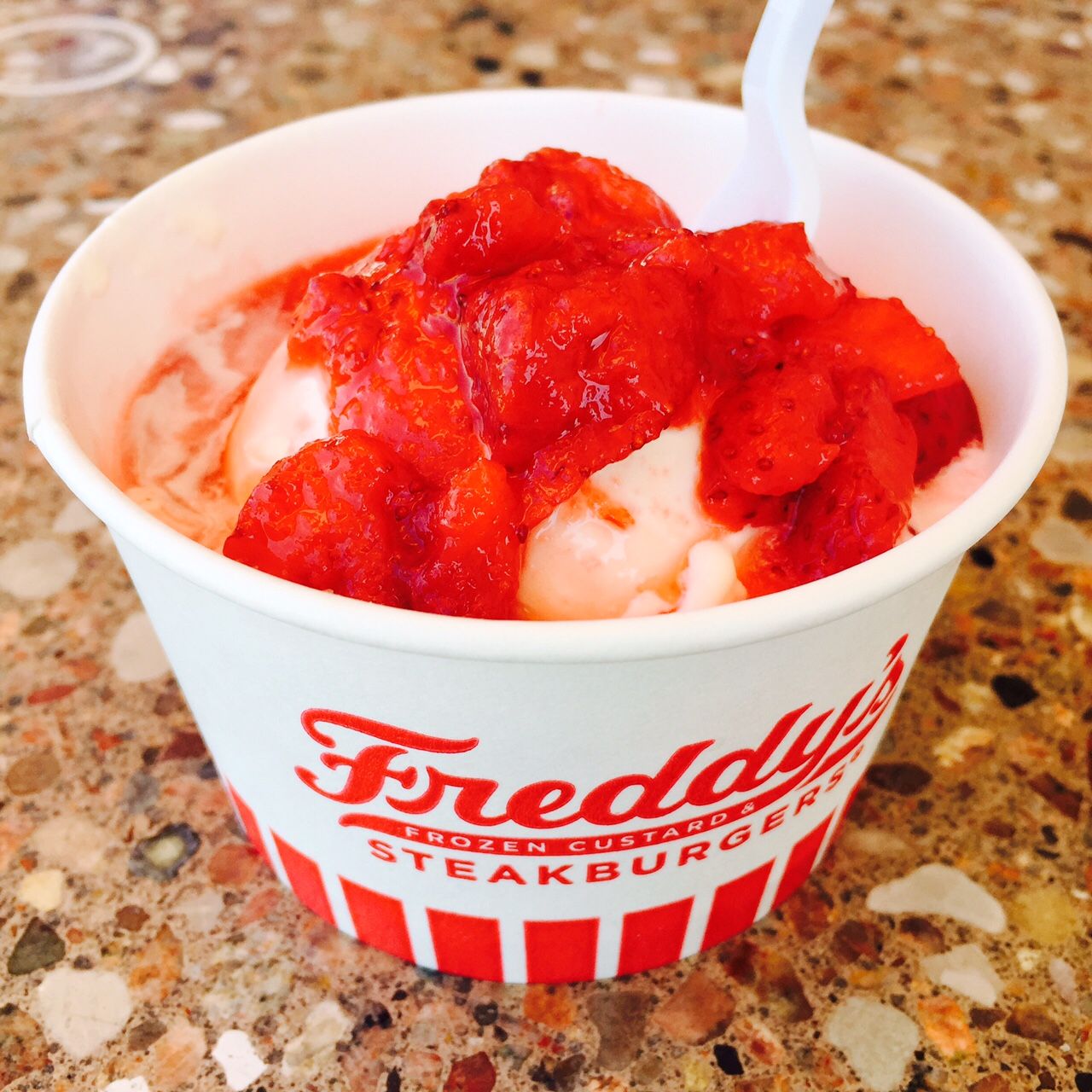 Strawberry Sundae at Freddy's
As we got near the border of Illinois, there were a lot of cool bridges as we got closer to the Ohio River. They made a good chance to practice some car photography (not the easiest thing to do, but my co-pilot was able to take some good shots, like the ones above!).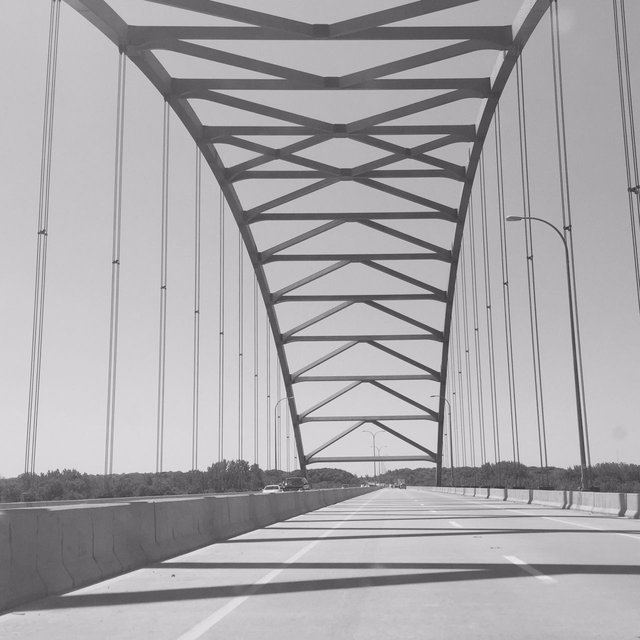 Artsy bridge shot taken during the drive
Before we got out of Illinois, we made a quick pitstop at Metropolis, IL. Metropolis is a small town near the border of Illinois and Kentucky that seriously likes Superman (mostly because of their name). They have a huge statue of Superman and they even have a Superman Museum there. One of our coworkers had told us about it and it was pretty cool.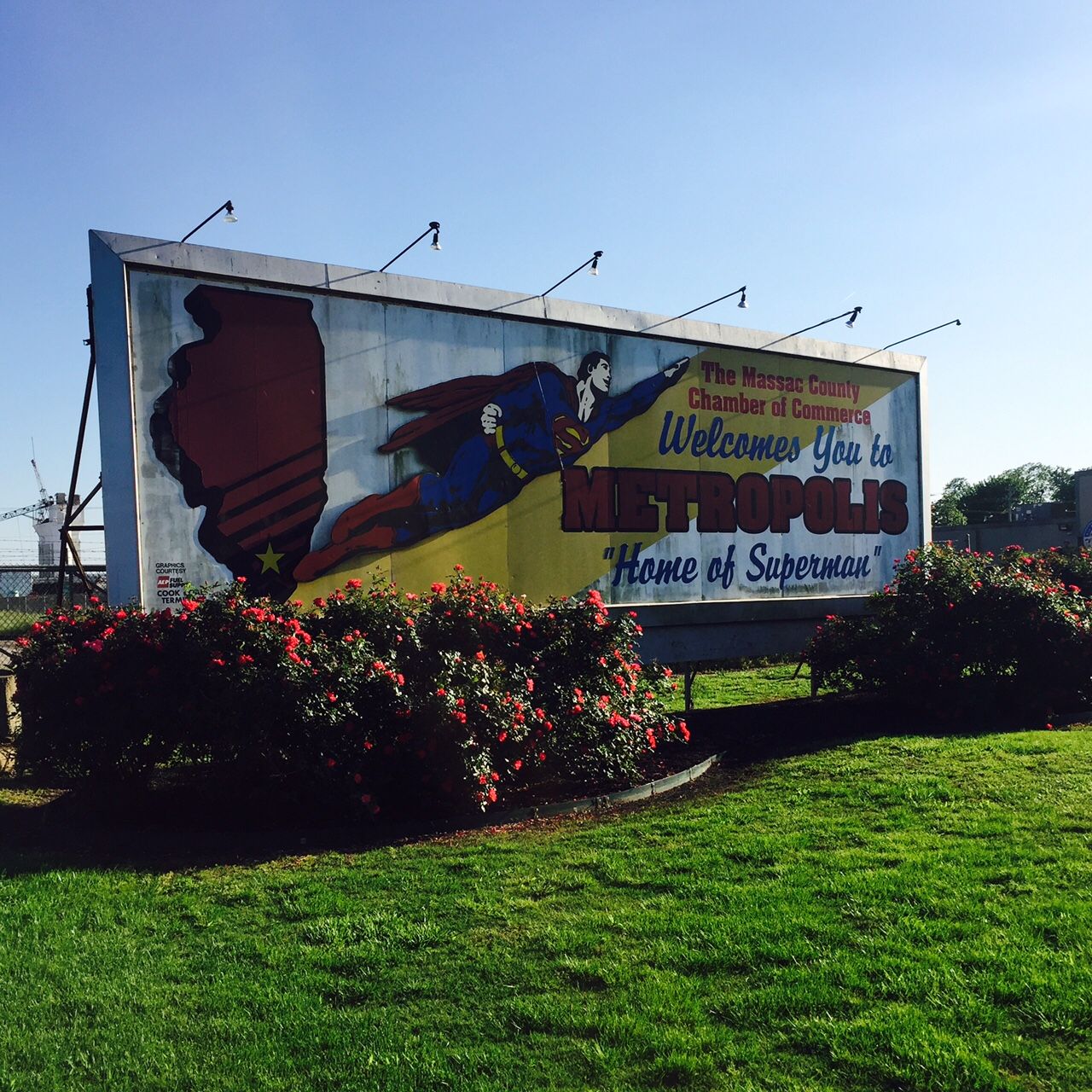 Entering Metropolis, IL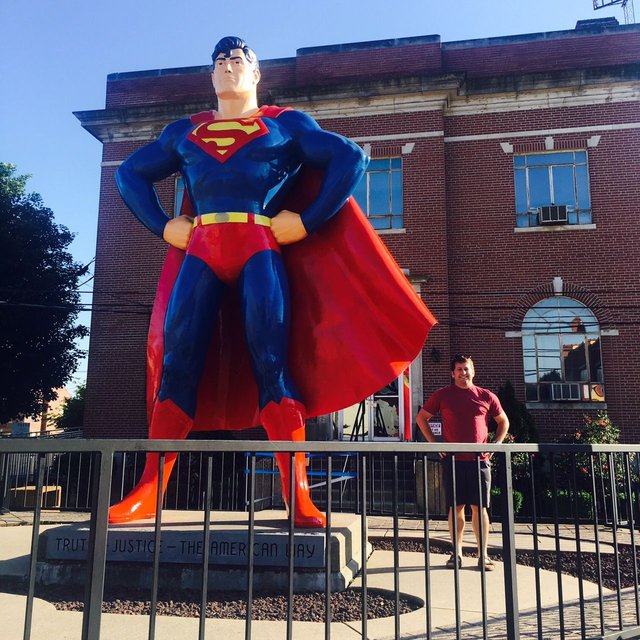 Their Superman statue is a little bigger than me...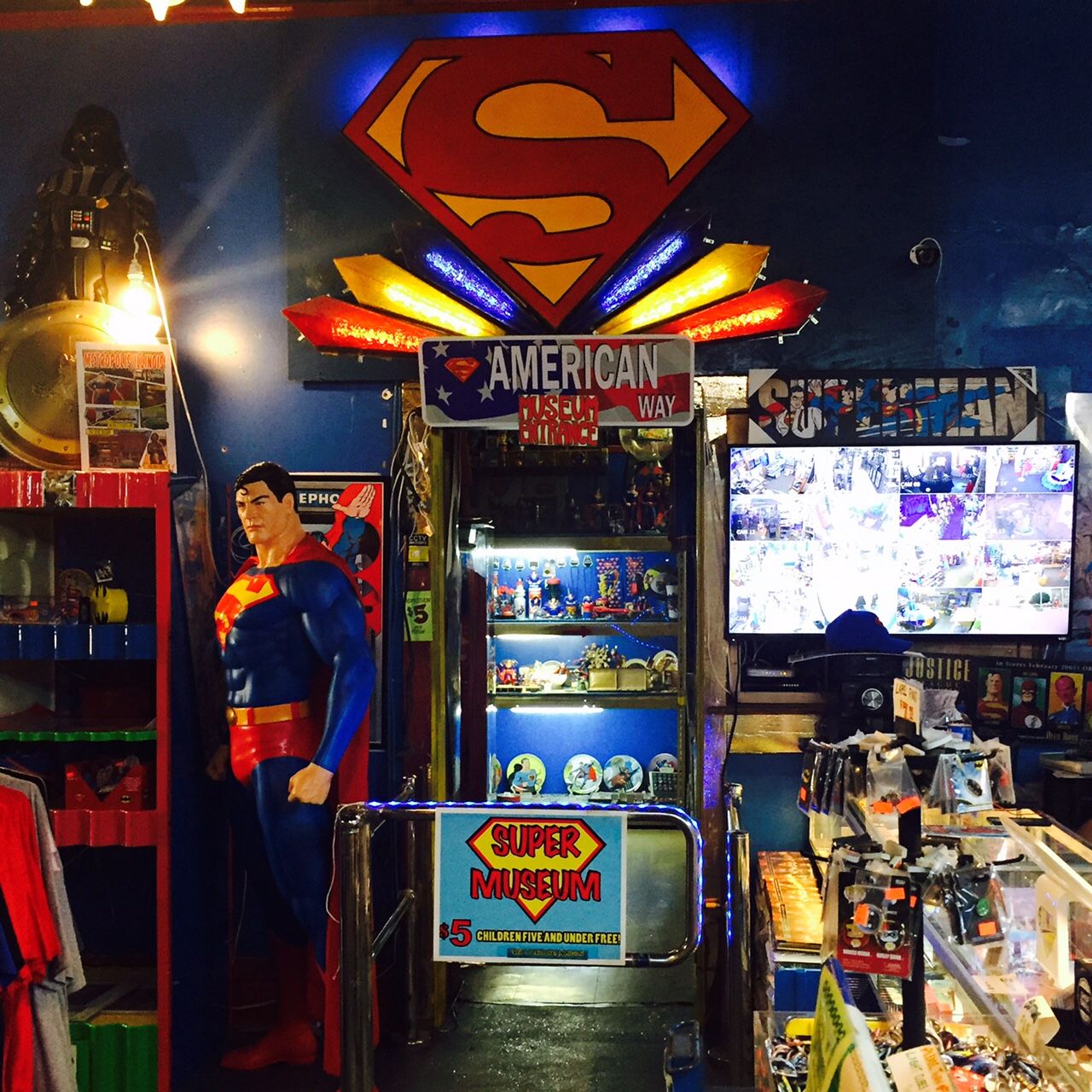 Superman Museum in Metropolis, IL
After getting back on the road, the landscape began to change. We had much shorter drives through Kentucky and Tennessee as most of the drive was lengthwise through Illinois. After a little over 10 hours of total travel time, we made it to Nashville. Now I better get back to the conference!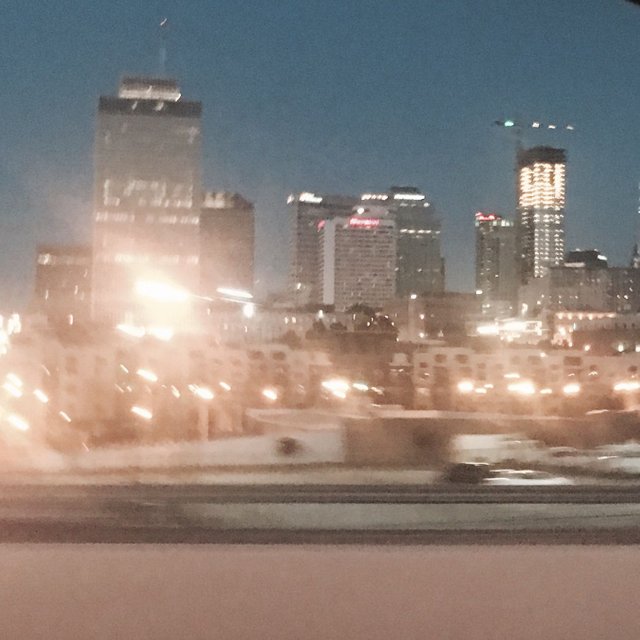 View of the Nashville skyline as we got in (Not the best picture I know, but pictures from the car are hard!)