Today I present our #WednesdayWalk, which is a challenge run by @tattoodjay and does not require us to walk on Wednesday but to share a walk post on Wednesday 😉
I take you to the Jura mountains, an hour from home, because yes I'm lucky to have the Alps around me, but also the Jura at a short distance ... 😉
Aujourd'hui je vous présente notre marche du mercredi, qui est un challenge organisé par @tattoodjay et qui ne nous oblige pas à nous promener le mercredi mais à partager un post de balade le mercredi 😉
Je vous emmène dans les montagnes du Jura, à une heure de chez moi, car oui j'ai la chance d'avoir les Alpes autour de moi, mais aussi le jura à très peu de distance... 😉
That gives us the opportunity to vary the pleasures because these mountains are really very different and offer other softer and rounder landforms than in the Alps,
so let me take you through the pictures of landscapes that I brought to you 😊
Cela offre la possibilité de varier les plaisirs car ces massifs sont vraiment très différents et offre d'autres reliefs plus doux et ronds que dans les alpes,
alors laissez-moi vous emmener à travers les photos de paysages que j'ai ramenées pour vous 😊
The weather that day was forecasted as unstable, the morning sun would left quickly the place to the clouds, so we went early to capture the beauty of autumn landscapes ...
We went near the village of La Pesse which is not only in the Jura mountain, but also in the Jura department 😉
Le temps ce jour-là était annoncé instable, le soleil du matin devait laisser place assez rapidement aux nuages, donc nous sommes partis tôt afin de pouvoir saisir la beauté des paysages d'automne...
Nous nous sommes rendus près du village de la Pesse qui se trouve non seulement dans la montagne du Jura, mais aussi dans le département du Jura 😉
!steemitworldmap 46.265669 lat 5.869405 long 227 39370 La Pesse, France d3scr
The nice surprise is this herd of Aurochs that we met ... although when I google the name "aurochs" I am told that they are prehistoric animals that do not live anymore 😄
Well in the Jura there are aurochs who jump the queue and sneak incognito into the herds 😉 😊
La jolie surprise, c'est ce joli troupeau d'Aurochs que nous avons rencontrés...même si quand je google le nom "aurochs" on me dit que ce sont des animaux préhistoriques disparus 😄
Eh bien dans le Jura il y a des aurochs qui se faufilent dans les troupeaux incognitos 😉 😊
Then the weather had become all gray and stomachs pulling us, we went to this pretty really rustic restaurant
another nice part of a walk is the lunch that follows, isn't it ..? 😉

Ensuite le temps était devenu tout gris et les estomacs nous tiraillant, nous sommes aller dans ce joli restaurant vraiment très rustique 😊
Une autre belle partie de la promenade est le déjeuner qui suit, n'est-ce pas ..? 😉

We tasted a Jura white wine of course 😊
Well, I definitely do not like the wines of Jura ...
I don't want to offend anyone, if someone from here read this, just that he knows that it's not for my taste, yet these are wines that many people appreciate ...
you need wine for all tastes, and that's what is beautiful in my country, it's the great diversity and the quality of the wines, everyone can find some to enjoy 😉 🍷
Nous avons goûté un vin blanc du Jura bien sûr 😊
Alors, les vins du Jura c'est définitif, je n'aime vraiment pas ça... Je ne veux vexer personne, si un jurassien lis ceci qu'il sache que ce n'est juste pas à mon goût, pourtant ce sont des vins que de nombreuses personnes apprécient...
il en faut pour tous les goûts, et c'est cela qui est magnifique dans mon pays, c'est la grande diversité et la qualité des vins, chacun peut trouver son bonheur 😉 🍷
Voilà my Lovelies, I leave you with these pretty pictures and wish you a beautiful afternoon !
Voilà les amis, je vous laisse sur ces jolis photos et vous souhaite une belle soirée !

My last posts (100 % powered up and bilingual 😊 )
The girl and the reindeer, digital illustration [ENG-FR]
---
Digital illustration, the reindeer and the bird [ENG-FR]
---
FancyLion in crayon [ENG-FR]
---
November is here with its first caturday 🐱 [ENG-FR]
---
For your eyes only...a collection of pretty shrooms 😊 [ENG-FR]
---
My 52 weeks card deck challenge, week 2 [ENG-FR]
---
Pumpkin madness ... let's party ! 😊 [ENG-FR]

And find also my paintings on my website !!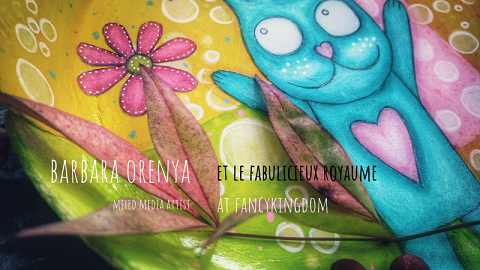 Et retrouvez aussi mes tableaux sur mon site dans notre fabulicieux royaume ! !!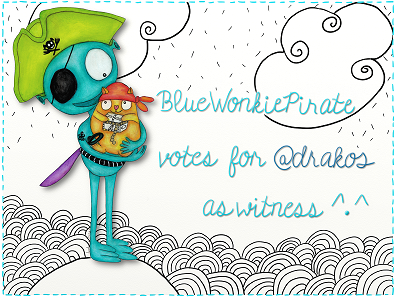 ---
---

Collect my art on Makersplace.com
---
---