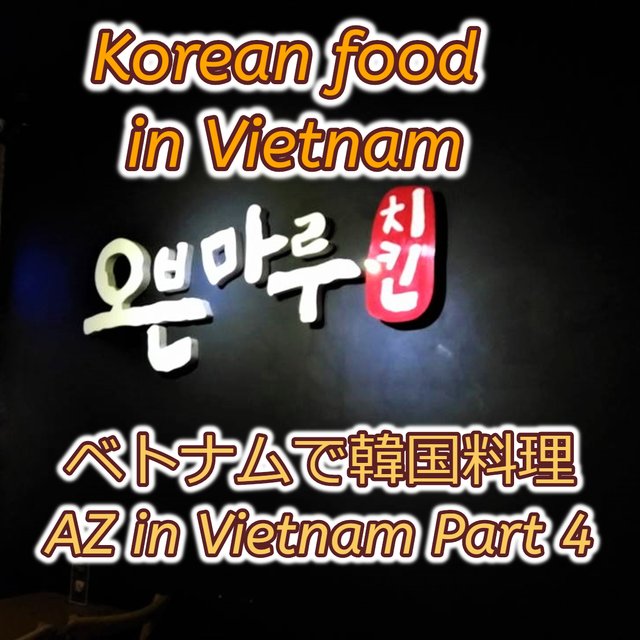 Hello, Everybody.
We went to a Korean restaurant in Ho Chi Minh City, Vietnam.
When we came to Saigon before, just on New years eve and we wanted some special food, we came to the Korean restaurant was so delicious.
皆さんこんにちは。
今回はベトナム ホーチミンシティーの韓国料理のレストランに行ってきました。
前回ベトナムに来た際、ちょうど ニューイヤーイブでそのときにたまたま立ち寄った店がここでした。
日本の韓国料理の味とはまた違いますが、なかなかおいしい♪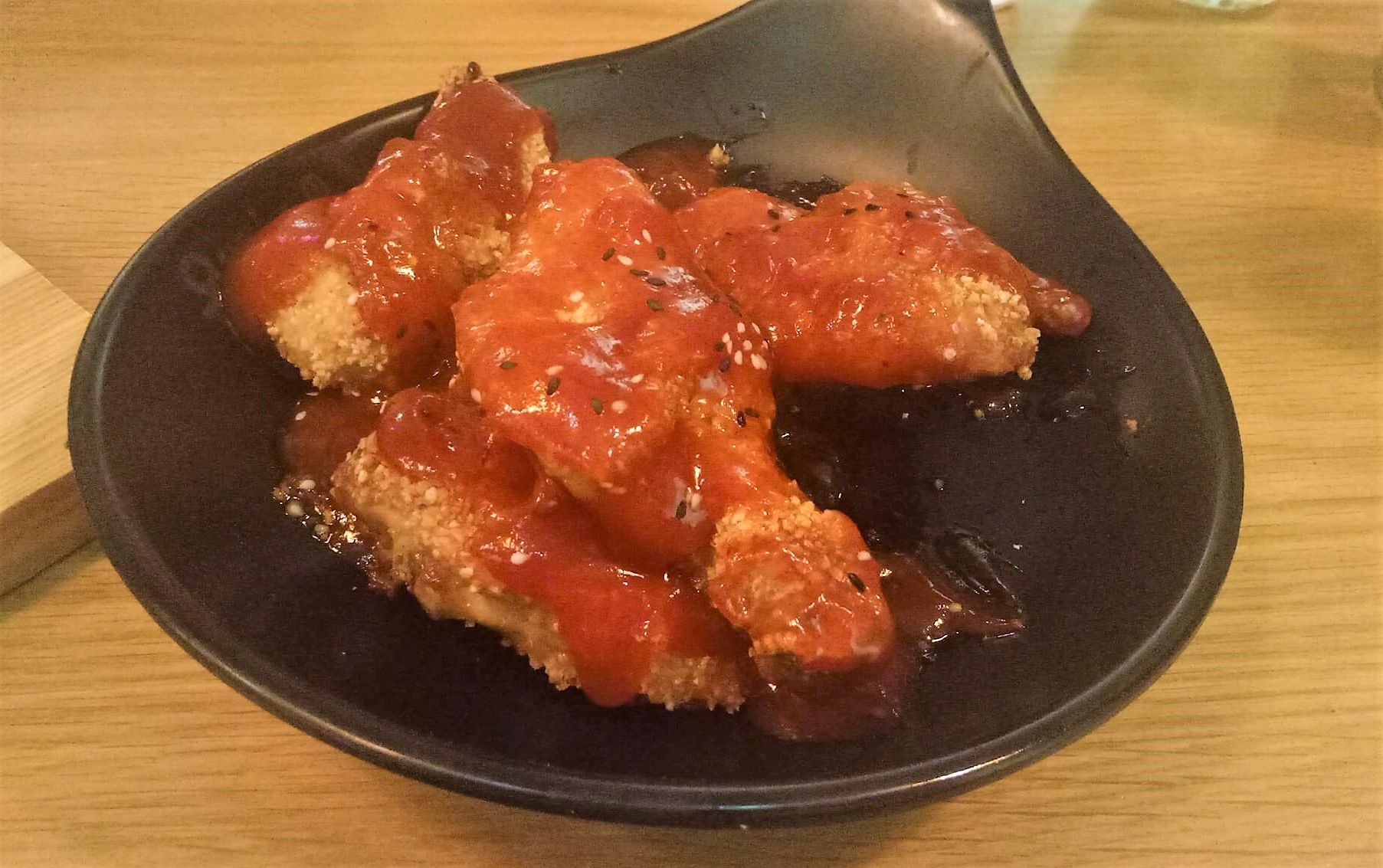 Korean chicken
It's very good chicken with sweet sour sauce.
I couldn't wait to eat before taking a photo, so one peace is gone. lol
コリアンチキン 甘酸っぱいタレが食欲をそそります。
待ちきれず一本たべちゃってますw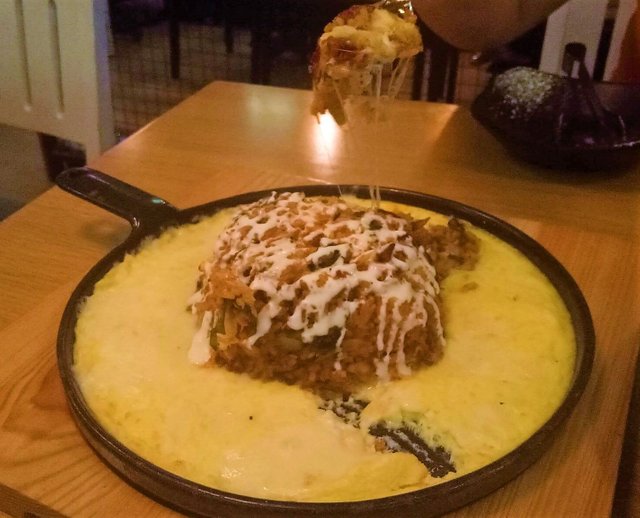 Kimchi fried rice and cheese
The one plate is big, so chicken and fried rice was enough for us.
キムチチャーハンとチーズ
一皿が大きいのでかなりお腹いっぱいになります。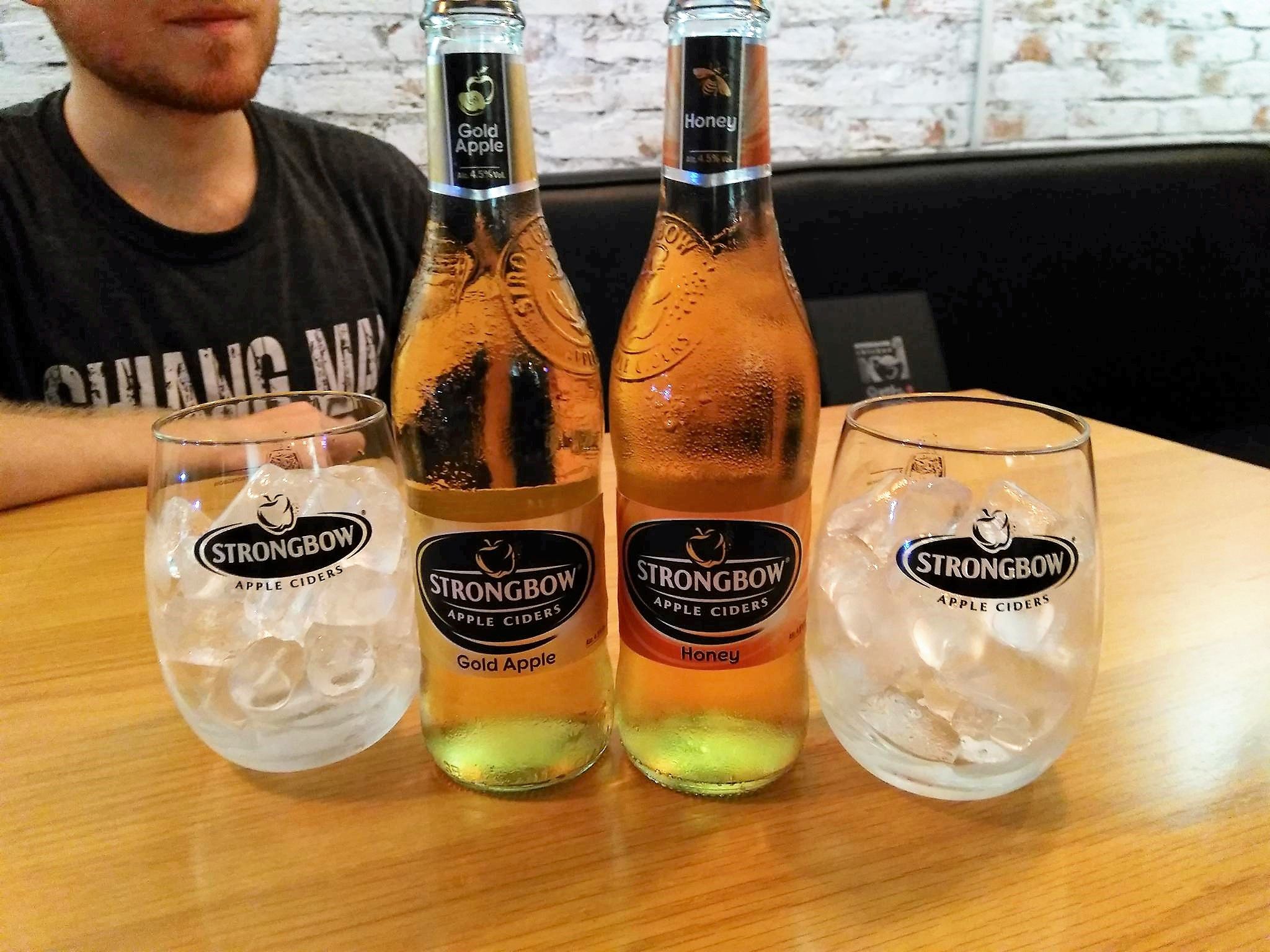 Apple cider
Total 380.000 VND = around $17 USD
アップルサイダー
合計
380.000 VND =約 1800円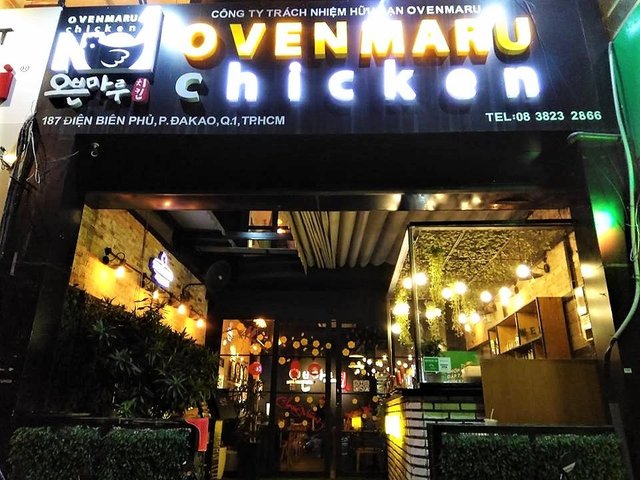 Ovenmaru Chicken
You can eat delicious chicken, check out this place if you have chance!
美味しいチキンが食べられます、是非チャンスがあったらよってみてくださいねー♪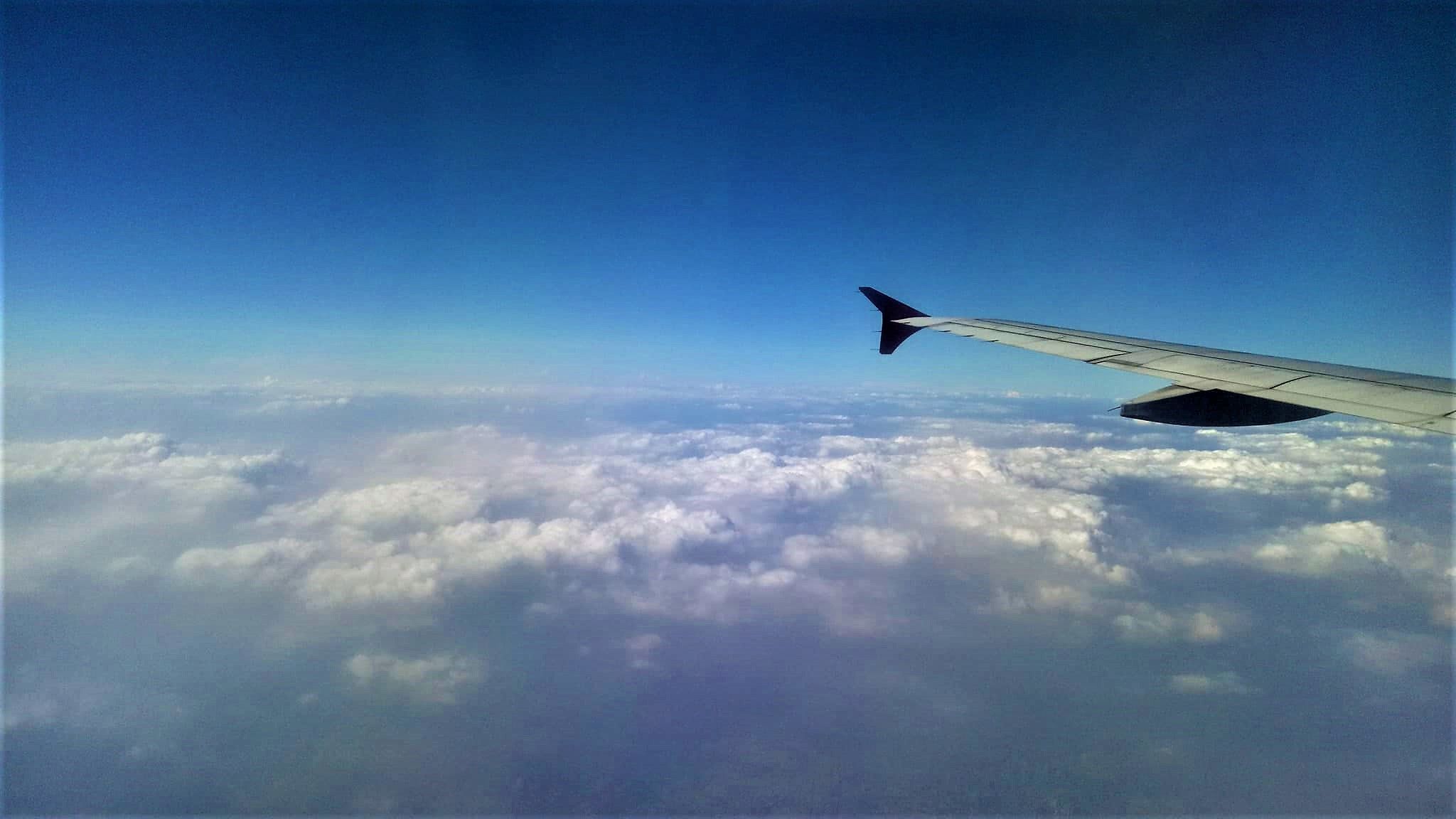 Just now, we come back to Chiang Mai, Thailand.
今さっき、ベトナム ホーチミンシティーから タイ チェンマイに戻りました。

Check out my previous posts -AZ in Vietnam!! and Az in Tokyo !! 前回の記事もチェックしてみてねー♪
★AZ in Vietnam Part 1★Part 2★part 3
---
(https://steemit.com/tokyo/@azthetravelcat/shinjuku-station-the-worlds-busiest-train-station-az-in-tokyo-part-1) ★Part 2★Part 3★Part 4 ★Part 5 ★Part 6★Part 7★Part 8★Part 9★Part 10★Part 11★Part 12★Part 13★Part 14

Thank you for reading;-)
Please feel free to vote, follow, resteemit and comment then I'll be happy°˖✧◝(⁰▿⁰)◜✧˖°
最後までお読みいただきありがとうございます!!
フォロー、Voteなどなどお願いします♪ ('◇')ゞ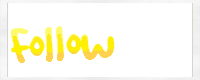 @azthetravelcat