I was filled with nervous excitement on the cab ride to the Airport. Traveling solo was not new to me. I enjoy traveling alone as much as I enjoy going on trips with friends. The jitters would have been from the excitement of the adventure to come if it was the usual getaway for vacation but the agitation came from a more significant reason –the upcoming exam I was going to take. I was about to fly solo to Davao City to take a major exam for a career I wanted to start. The job has an age limit and I'm closing in on the deadline so this opportunity was a make or break for me. I boarded the plane to Davao with mixed emotions and a rollercoaster of thoughts. I was anxious about the exam and excited for whatever adventure comes after.
The plan was to fly to Davao to take the exam, travel by land to Cagayan De Oro from there, go back to Cebu by sea, and enjoy whatever happens in between.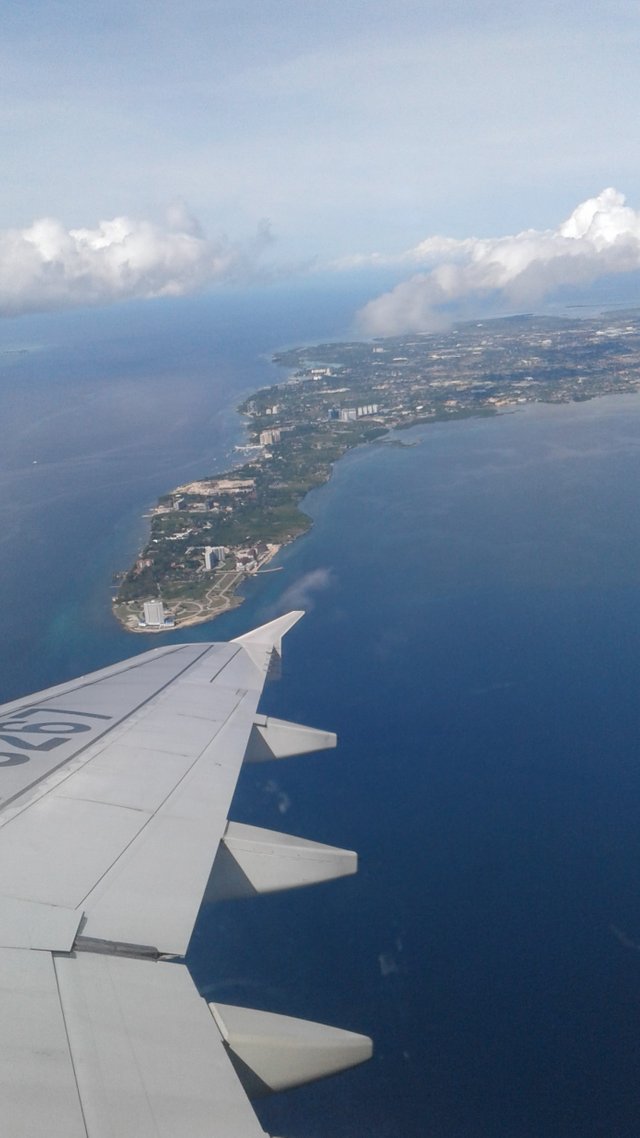 The thought of traveling and adventure gave me a sense of calm as I boarded the plane. I've been looking forward to this trip partly because I wanted to get over the exam and mostly because I was excited to explore Mindanao after. Our flight took off and I was on travel mode, taking pictures of the beautiful scenery below. It wasn't my first time to fly but the view still captivates me.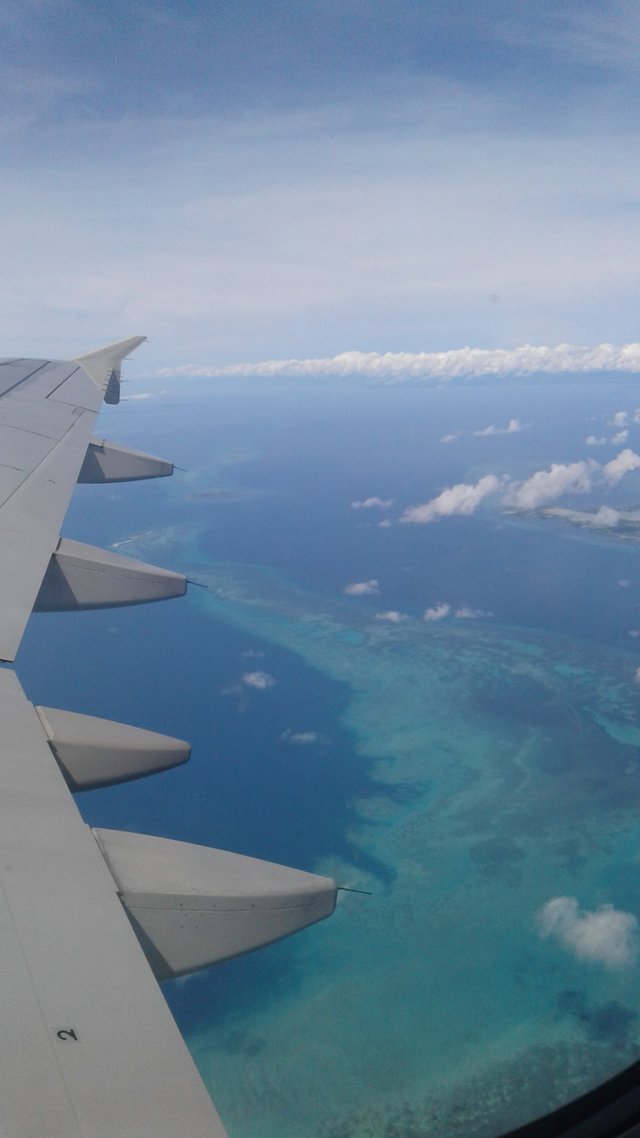 I headed off to Davao with enthusiasm, hope and determination packed inside me.
---
I landed in Davao City with a smile but I was quickly reminded of my anxiety as the cab driver talked about the pressure and the difficulty of the job I was applying for. What can I say, I'm a risk-taker 😅. With purpose in mind, I inquired ahead where Jose Maria College was which was the testing site for the exam. Thankfully, it was just beside the airport which was 15 mins. away from the apartment I booked through airbnb.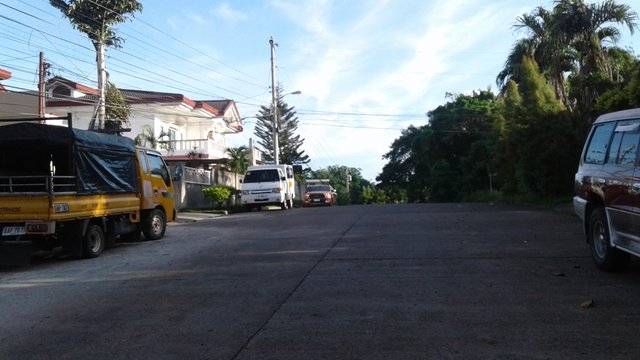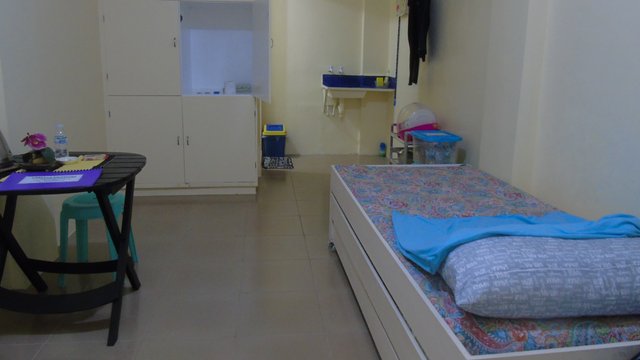 I booked the Casitas de Chanz (CDC) apartment in Guadalupe Village in Lanang for P540 pesos for one night (rates may vary). The place is hosted by Karen Ybañez who was very accommodating and understanding. She went beyond her duties as a host and helped me out a lot. In addition to having a kind host, it's an accessible and quiet place to stay.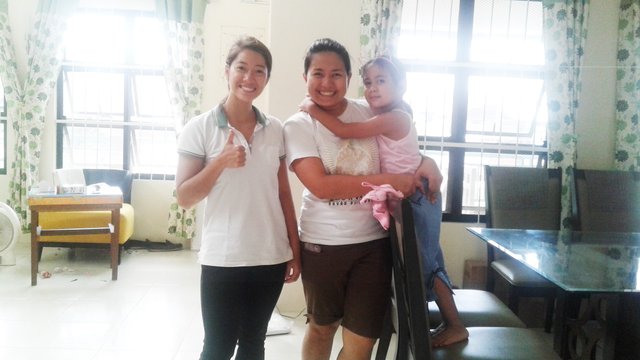 A photo with Karen Ybañez (center) and her daughter (right).
What's awesome about traveling is meeting some of the kindest souls and having the chance to make new friends along the way.
---
As I settled my things at the apartment, my mind was already screaming for an escapade at a nearby Island called Samal but I know I had to focus on the exam 😅 😌. The fun will have to follow later. To pacify my thirst for adventure, I wandered the streets of Lanang and headed to the mall (SM Lanang) which was 1.5 kms away from the apartment for a meal and supplies.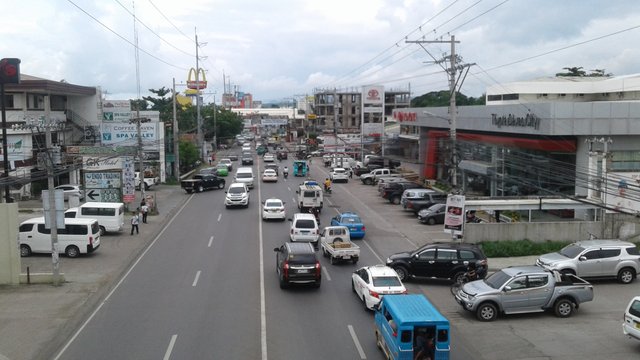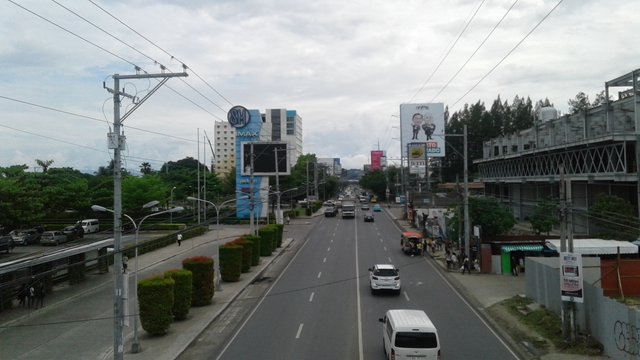 The street of Davao.
A place where people of different cultures and different dialects meet.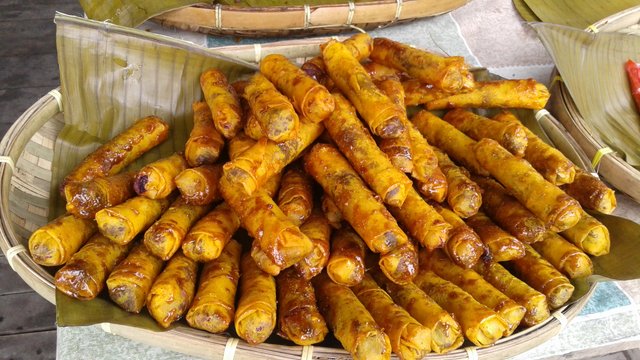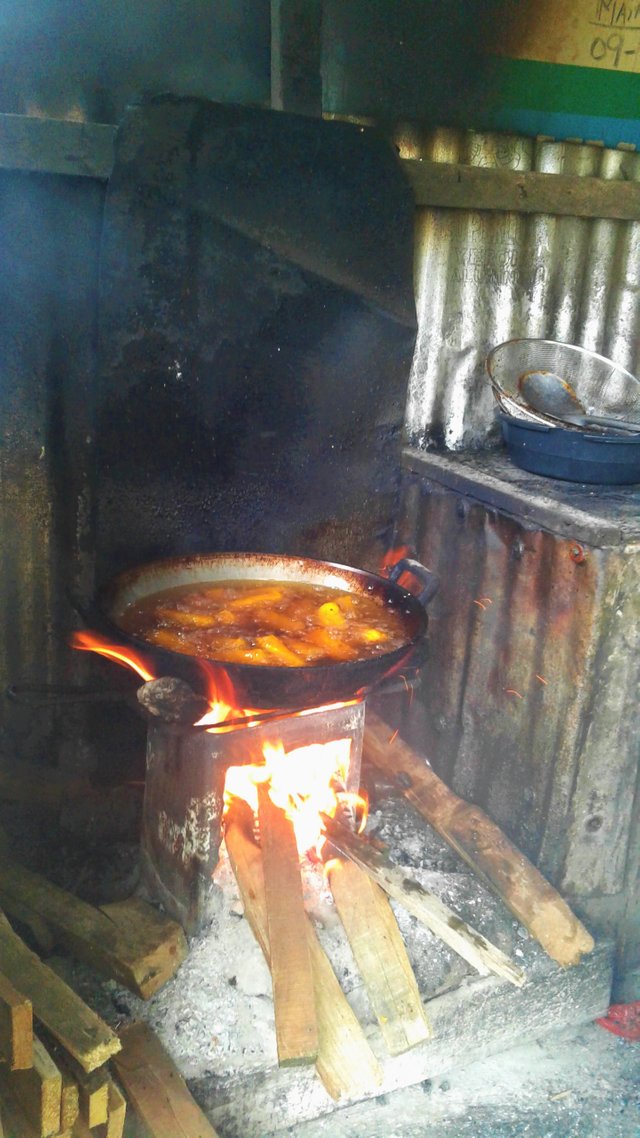 Ube camote roll.
I didn't see this in Cebu so I gave it a try. Delicious!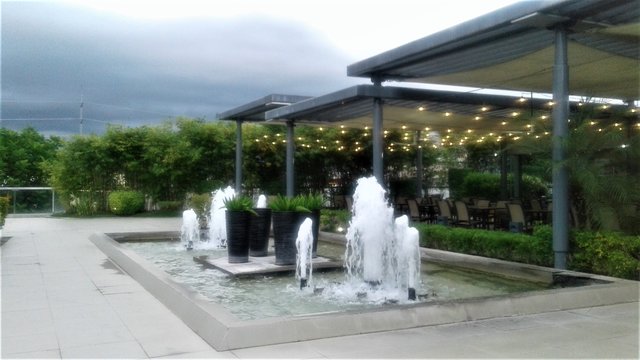 SM Lanang Skygarden
I spent my time eating and enjoying the view at the SM Lanang Skygarden. After enough time of sight-seeing, I walked back to the apartment and ended my day with training and meditation to help me keep my focus for the next day's challenge.
---

What a way to start my day on the day of the exam –the cab driver and I were confused and he nearly drove me to the wrong airport. Apparently, both of Davao's airports are known as Bangoy and we initially headed off to the old one but we both realized midway that I was supposed to be at the new airport. I fortunately arrived on time at the Jose Maria College and was immediately enthralled by its impressive design!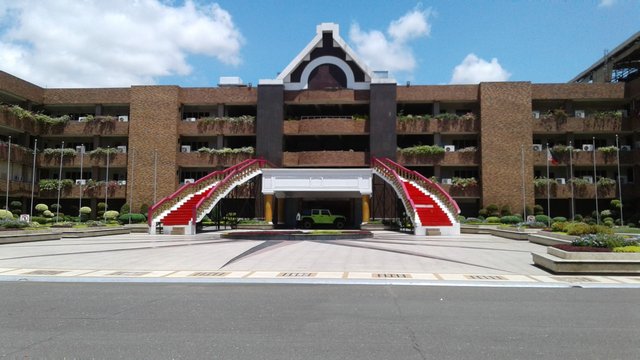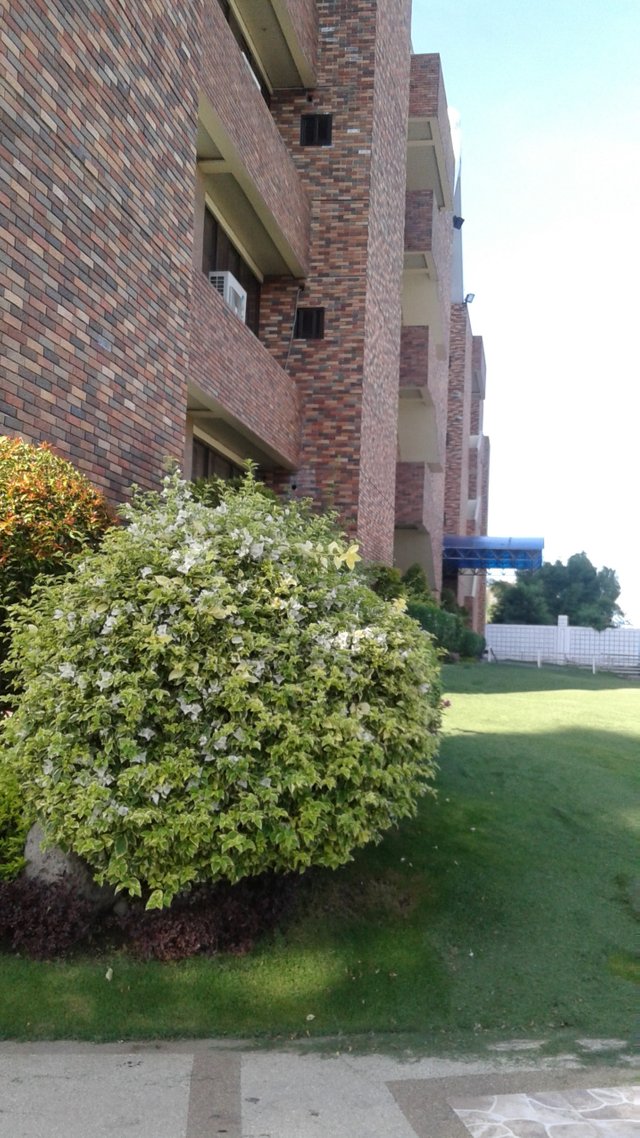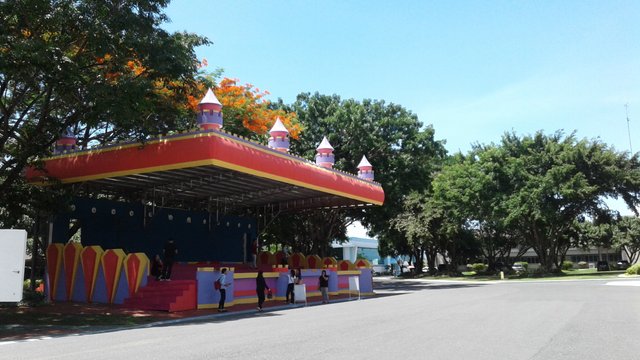 The exam was one big challenge but I'll skip the details because I'm not ready for that yet. All I can say is: "what did I get myself into again?!" 😱 😅 but now that it's done, I could either give in to my anxiety of the results and go home or make the most out of my trip. I chose the latter. What's done is done so I might as well have fun.
On the way back to the apartment, my mind was racing with ideas of where to go and what to do next. I didn't plan ahead in detail the "afterparty" because if I did, I'd be more concerned with the places to see and the activities to do. I had to make sure I could focus on the exam.


It was noon when I got back to the apartment. I shared a meal and a few stories with Karen (the Airbnb host) and her family. We talked about ideas of places to go to and I asked some information. We tried to contact a resort in Samal Island but it was full so I decided to push through with my original plan to directly go to Cagayan de Oro to visit my relatives.


I went to Ecoland Bus terminal which was farther from where I was staying and caught the bus on the last minute. A few seconds late and I would have missed it! Haha. At two o'clock in the afternoon, I bade goodbye to Davao as we went North bound to Cagayan.
---
The road to Cagayan was an 8-hour bus ride with picturesque views, a few stopovers and four checkpoints. Checkpoints are a common thing in Mindanao but coming from Cebu I wasn't used to going through it because it was mostly men who were asked to present themselves for checking. In Mindanao, everybody is asked to go down the bus with the exception of pregnant women, those accompanying children, senior citizens and Persons with disabilities. It wasn't something I worried about. I knew it was a routine for safety and those checkpoints gave me time to admire the raw beauty that Mindanao holds. During the ride, I've only been admiring the view from the windows of the bus and I couldn't get decent pictures from where I was seated. I even caught a glimpse of an amazing show of colors in the sky as the sun set. I committed it to memory and made a mental note to make sure to photograph the scene in the future.
The checkpoints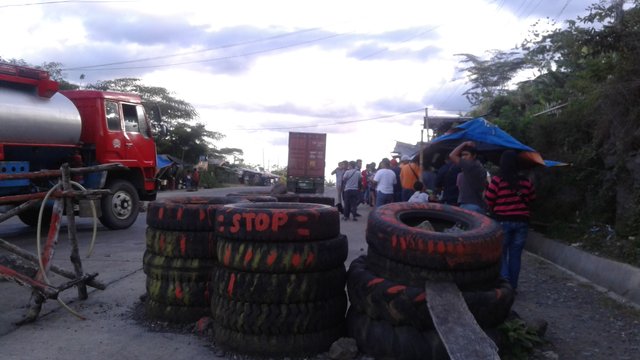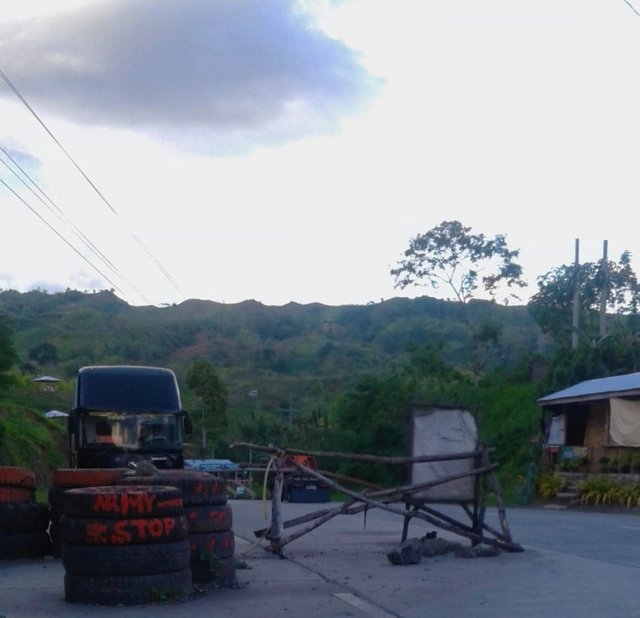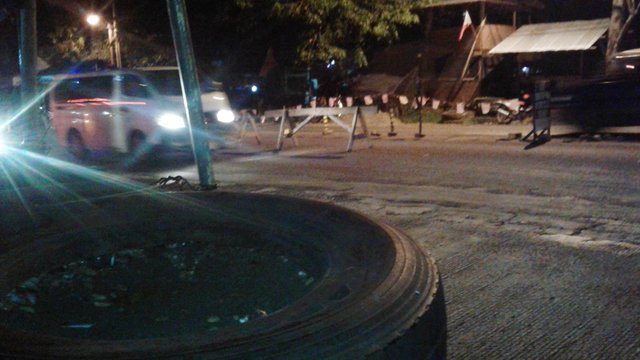 After 8 hours, 3 full movies, 4 checkpoints, a few snoozes and a fare of P600, I finally arrived in Cagayan de Oro.
It was ten o'clock in the evening when I arrived. My grandfather and cousins were already waiting for me at the bus stop in Puerto. It's been years since I visited them in Cagayan. I didn't really plan any activity as it was sort of an unannounced visit. I just wanted to spend time with my relatives there but they knew my hobbies and interests so they wanted to bring me to some places with great views and adrenaline-rushing activities. Thus, the highlights of my stay in Cagayan was the trip to Sagpulon Spring Falls in Jasaan and the exciting activities at Dahilayan Adventure Park in Bukidnon.
A trek to soothe the soul. We drove outside of Cagayan towards Jasaan where Sagpulon Falls is. The falls is located 7 kilometers from the main road and we trekked another 1 kilometer from the entrance but the place was worth the climb. It's beauty was very natural and fresh and it gave off a very relaxing ambiance.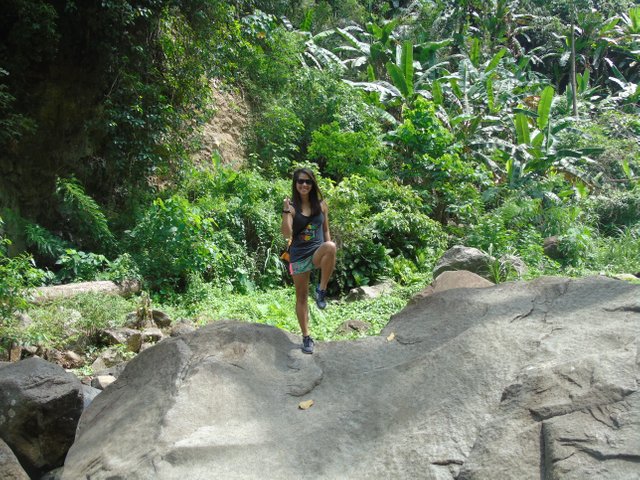 With my signature pose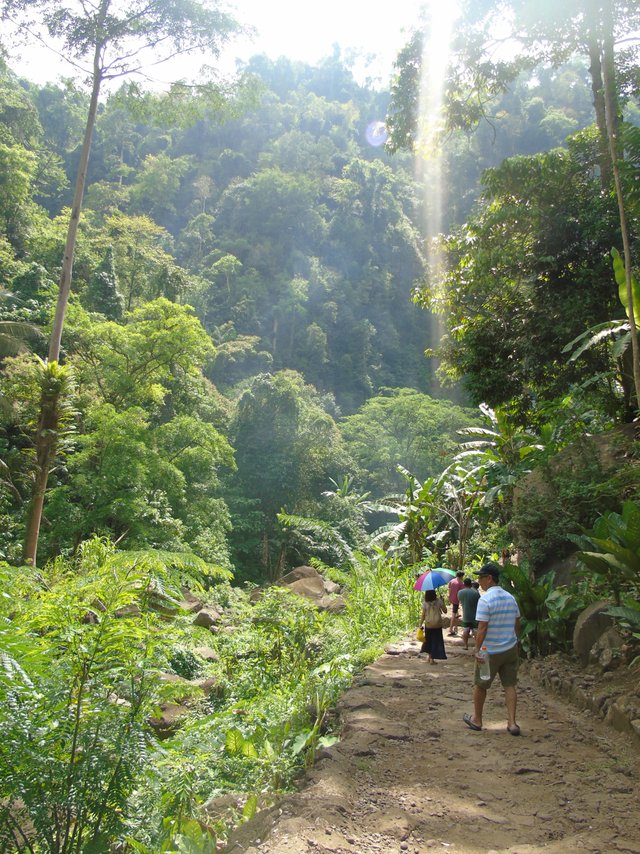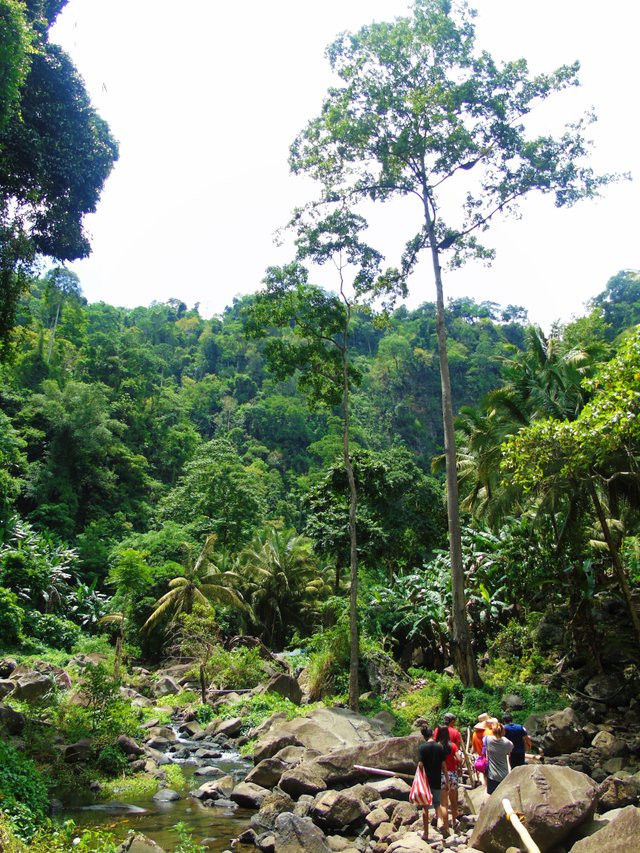 If the view doesn't send shivers to your spine, this cold 6 feet pool will.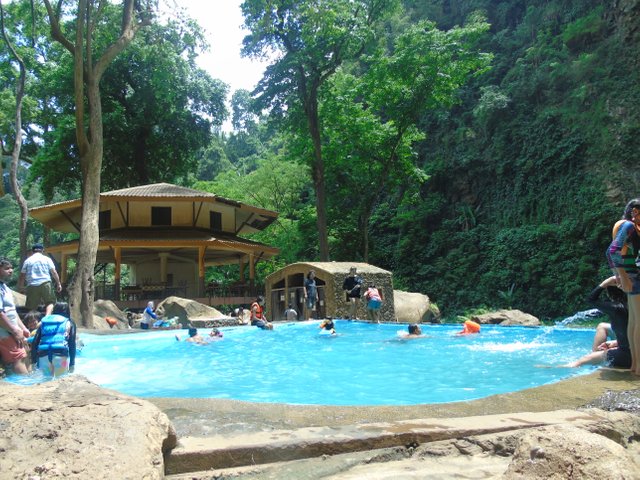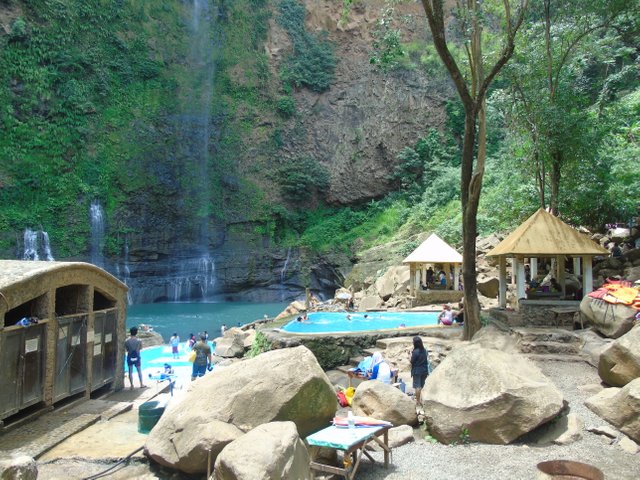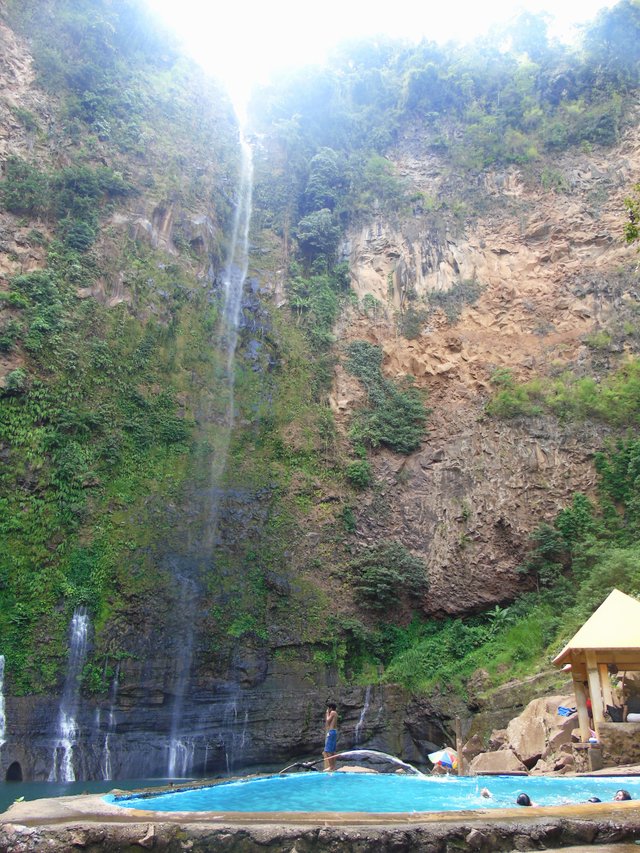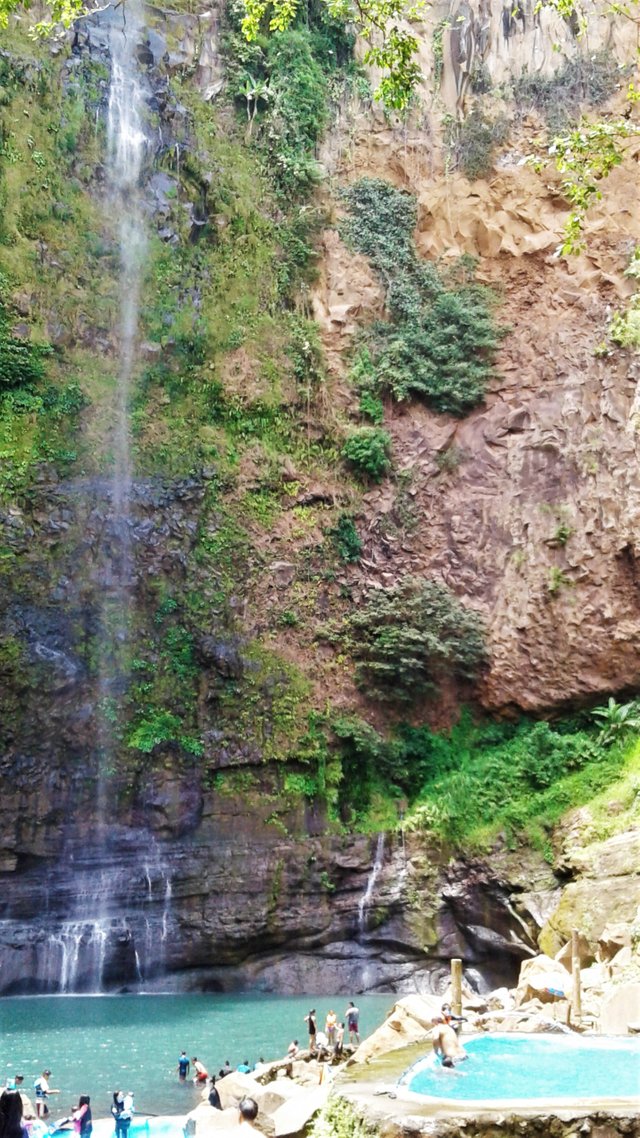 Sagpulon Spring Falls, Jasaan, Misamis Oriental
I indulged in the beauty of the landscape and the falls as I swam in the cold spring water and let my worries & anxieties float away.
---
We spent the next day on thrilling activities at Dahilayan Adventure park in Bukidnon. I had a front row seat to the mesmerizing views on the way to Dahilayan. The Adventure Park offers a variety of activities and breathtaking views with its surrounding pine trees that give off a cool and fresh feeling. It's a great place for people who wants extreme activities and for family bonding.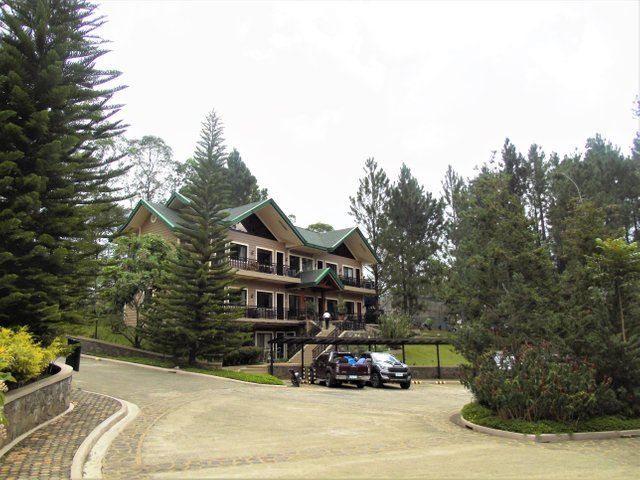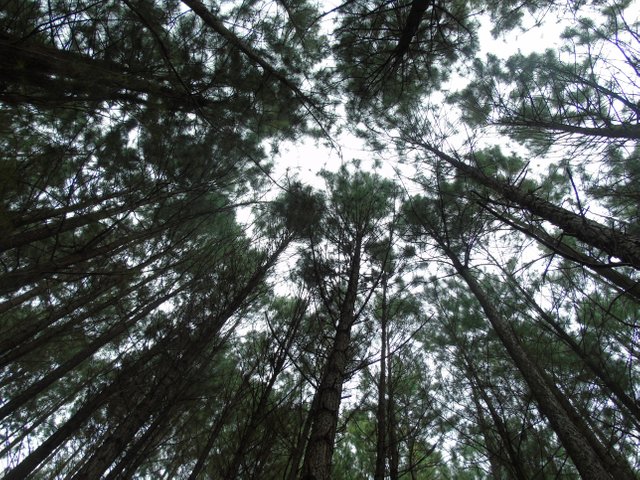 We also stopped by Del Monte Pineapple Plantation on the way to Dahilayan.


With my signature pose on another landscape
---
Going extreme at the adventure park. I didn't have much time to try all of their extreme activities as we needed to be back in Cagayan for dinner. I decided to do the Skytower Base Jump for Php 400 and the Drop zone 120 feet Free fall ride for Php 500 since I haven't tried those in other adventure parks.
As with all extreme activities, the jump and fall were nerve-racking but I also felt a sense of peace and quiet as I was about to make the jump from the skytower and take the fall from the drop zone. It's ironic that I feel calm when I do these things. There's that moment of tranquility that settles your nerves when you're on top and are about to jump or plunge, and when you finally jump or fall or plunge you scream your heart out! I screamed and let go of all my anxieties (especially from the exam) as I jumped from the skytower and fell from the drop zone. It was liberating!
80 ft. Skytower Base Jump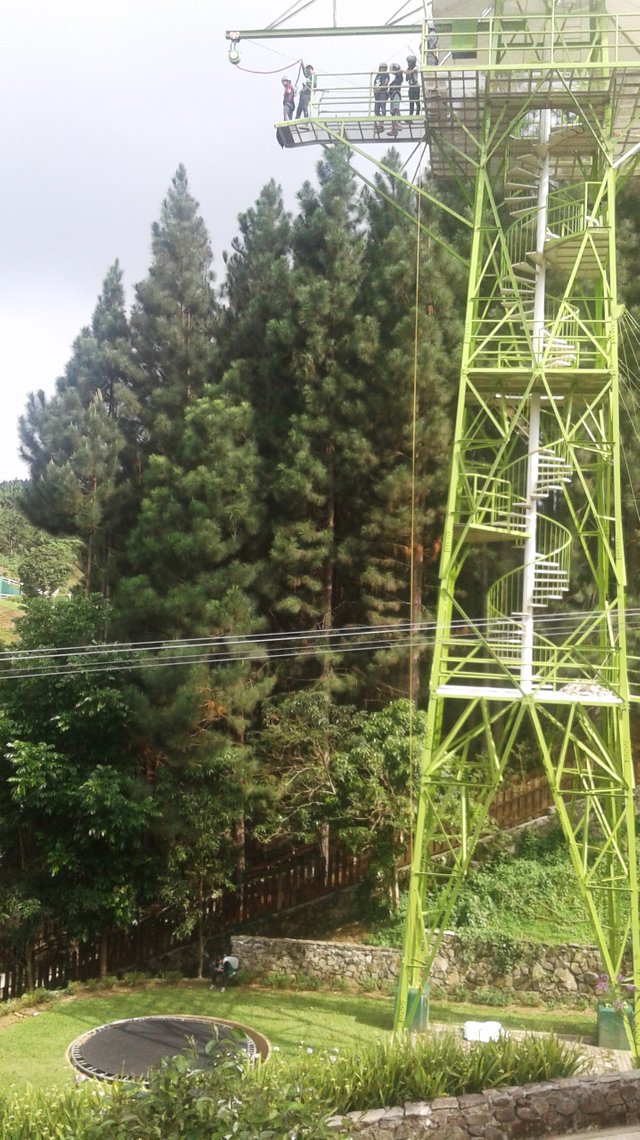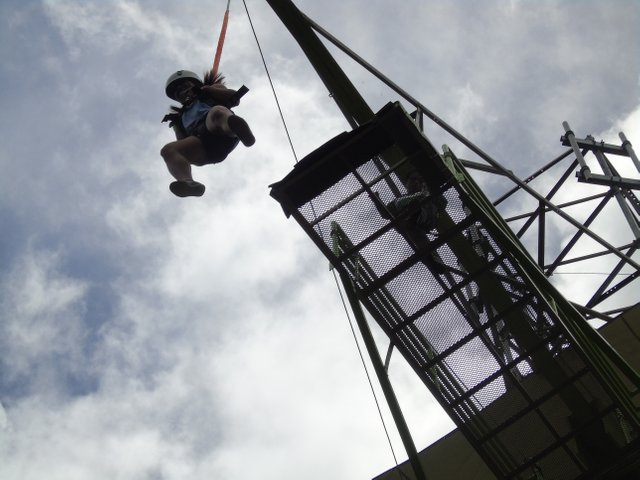 I smiled and screamed as I took the jump, letting go of my anxiety and worries. I set myself free by living in the moment.
120 ft. Drop zone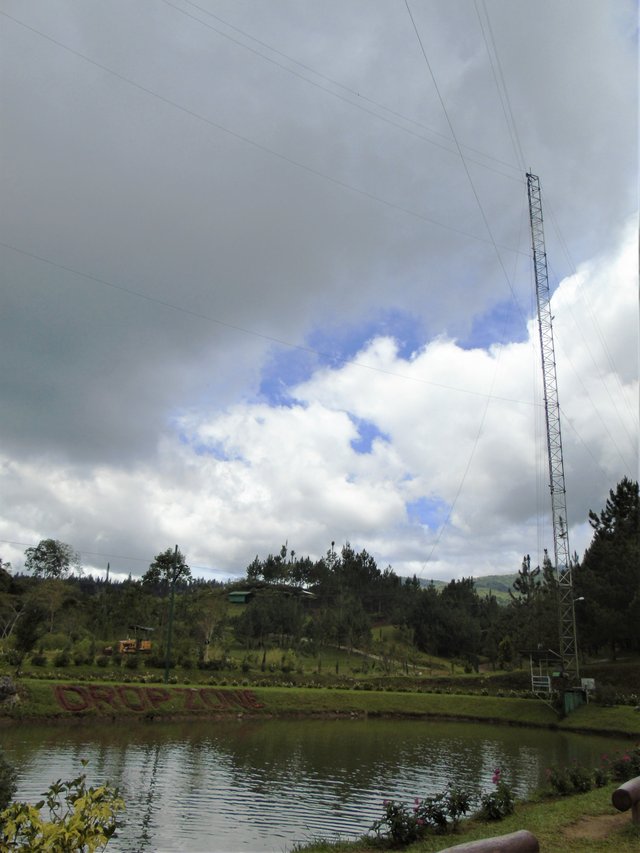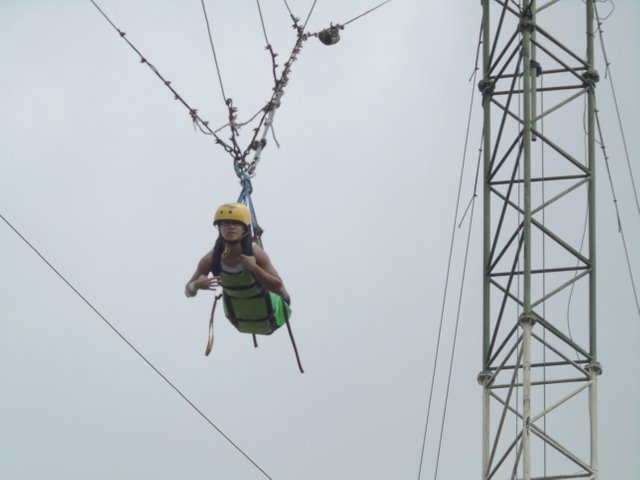 At 120 ft high, I laughed to ease my nerves and enjoyed the moment.
I usually laugh the nervousness away every time I do extreme activities. There will come a time when I cannot do these kinds of activities anymore so I make the most out of it while I can.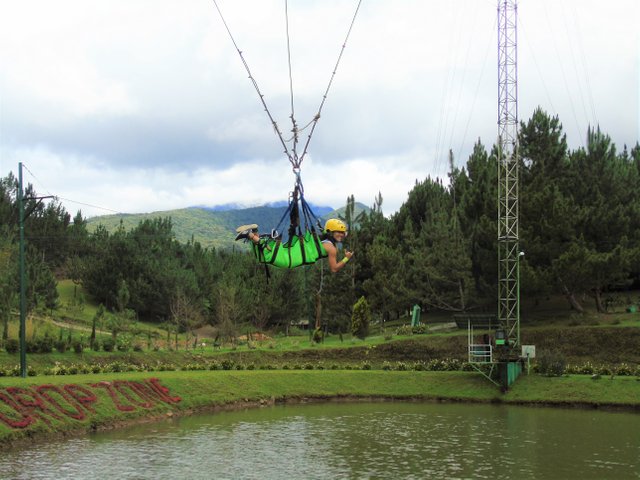 I am not fearless. I fear yet I conquer.
After going extreme, it was time to cool down at the Forest Park. We had lunch at the Forest Park Cafe before I climbed the monkey tree top and rode the barrel train to accompany my nephew, both for 50 pesos each.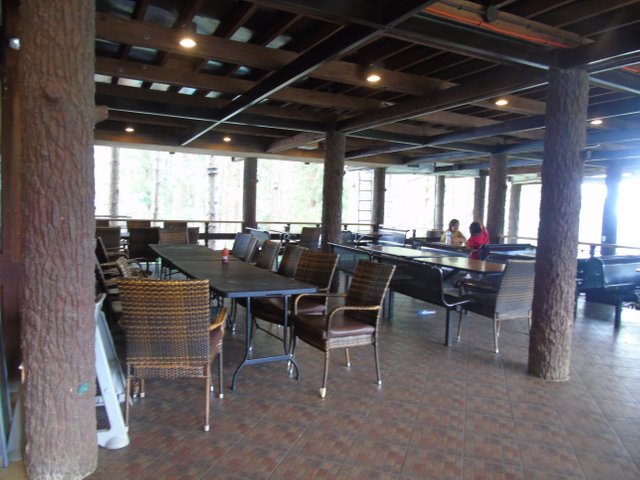 Forest Park Cafe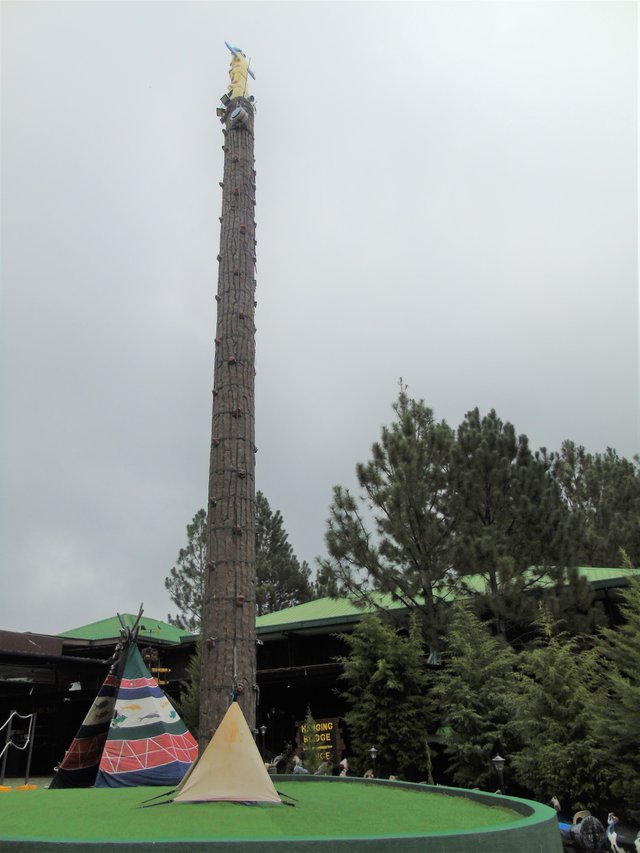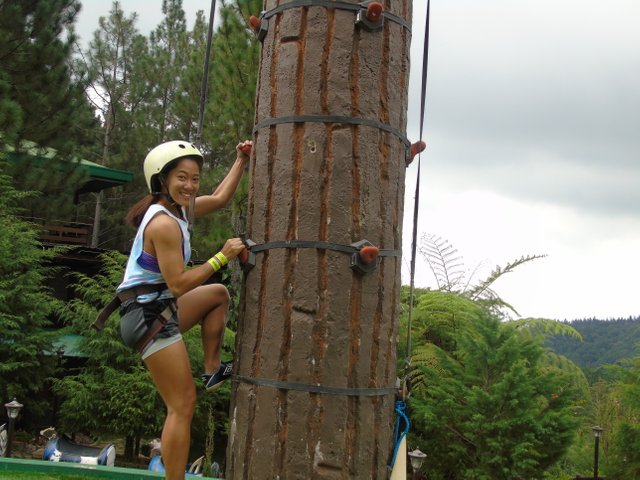 Monkey tree top. Achieved!!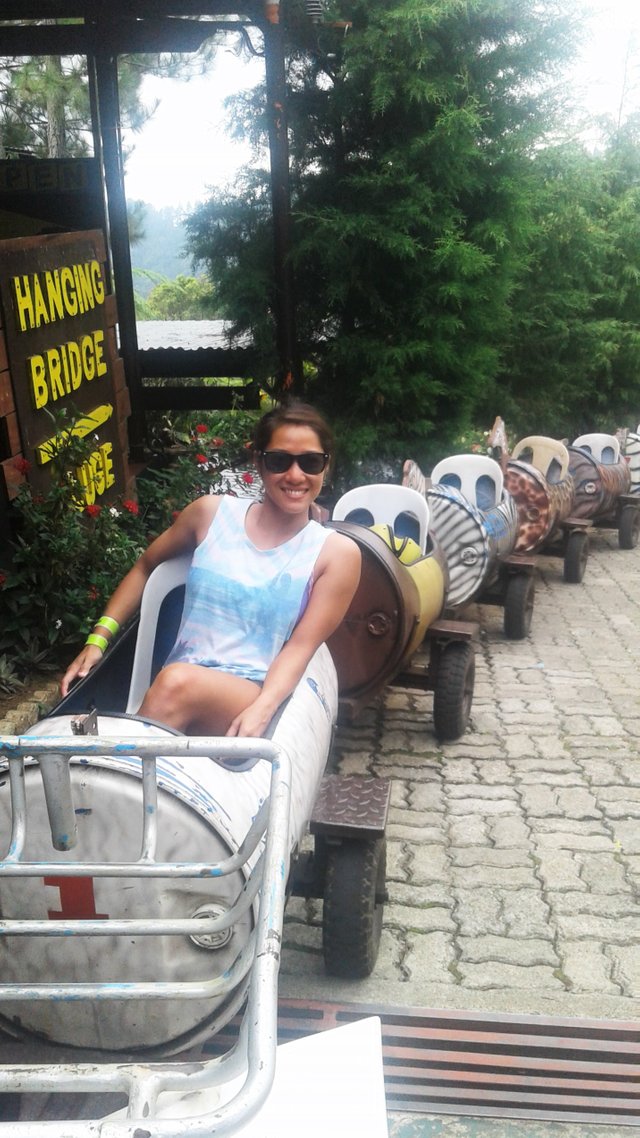 Chill ride on the Barrel train
Both the activities and the view of Dahilayan are breathtaking and after an exciting day we headed back for my Cousin's birthday celebration and thus I concluded my stay in Cagayan with a family gathering. We had dinner at the Kagay-anon restaurant; a place of great food and homey ambiance –perfect for family gatherings!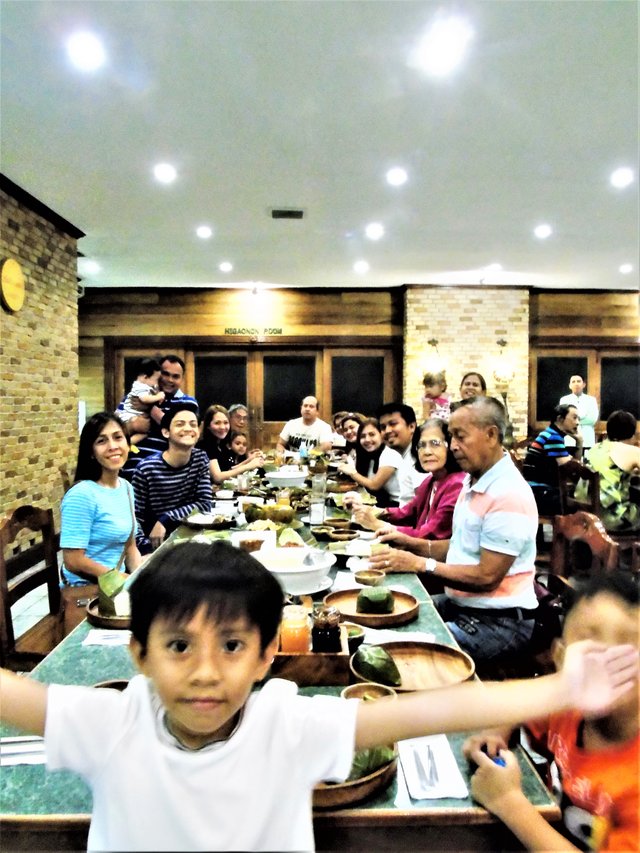 ---
Home-bound on a 12-hour boat ride. My relatives sent me off with the customary pasalubong (souvenirs). It wasn't much of a goodbye cause I know I'll be back real soon. I still have a lot of adventures to tick off my list. Haha. Our boat set out for a 12-hour trip and I breathed in the smell of the sea feeling grateful for the opportunity to travel.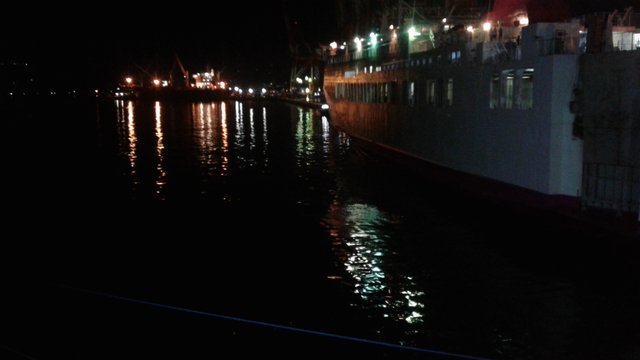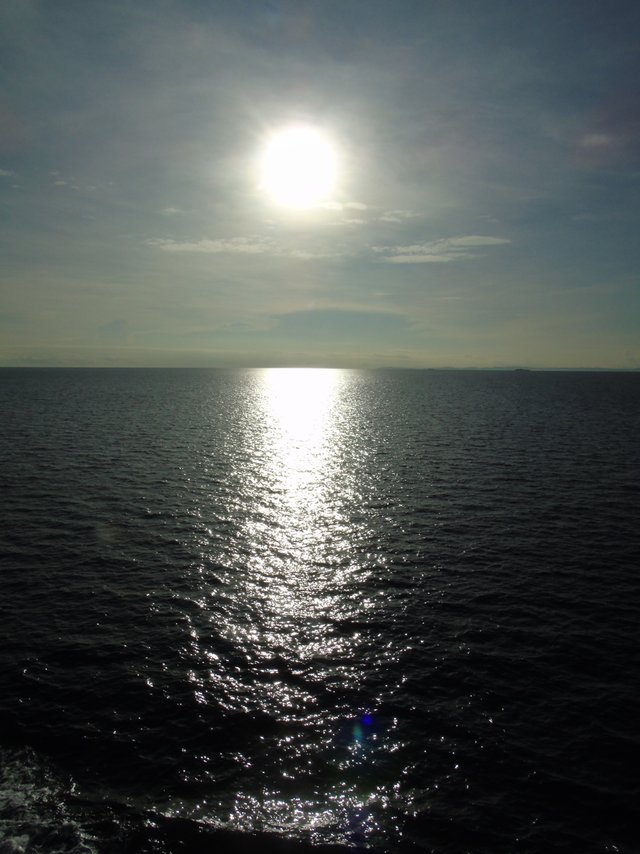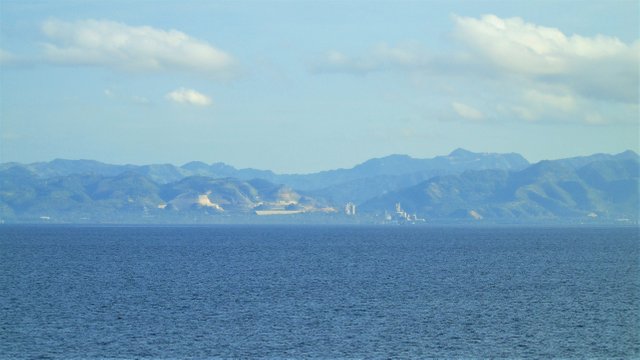 I daresay my plan was a success. I ticked everything off the list: air travel to Davao, land trip to Cagayan, sea trip to Cebu, and I enjoyed everything that happened in between.
---
I write of my escapades in the hopes that you will find your reason to go on your own beautiful adventure. For now, I hope you enjoyed reading this post as much as I enjoyed my trip.
This is A-Ventures: Angel on Adventures wishing you happy travels and a merry life.
Keep it awesome!
~'til my next adventure~