On our travels in Tasmania we were told about a restored nunnery called the Auldington situated in Launceston and so as we are always open to new experiences of course I called the hotel for a booking. What piqued our interest about this hotel was the descriptive words of a "Grand Old Girl" comfortable, different and relatively cheap.
We found the Auldington tucked away outside the inner city area up in the hills and could not help but notice the sign at the entry that read - Boutique Apartments.This looked for a promising evening and I felt excited. We were not disappointed at the first sight of the Nunnery Hotel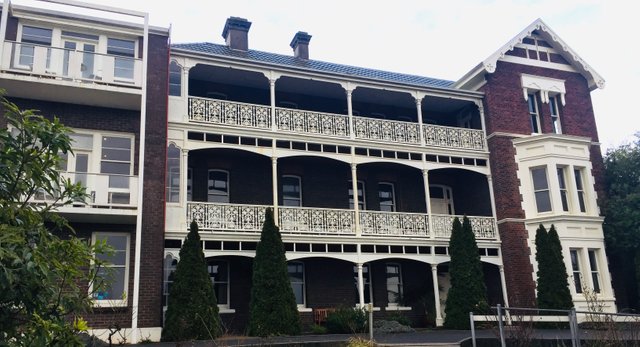 The gentleman called James was very pleasant as he told us that we needed to walk or drive to get dinner and breakfast nearby. It was freezing cold and wet. We were also given the run down on how to unlock the external door at night, James did not live on the premises. The hotel did not have internal heating so it was very cold especially our room, heaven help poor Mother Superior in her day, she must have frozed. Thank goodness for the fan heater and the eclectic blankets as the air conditioner did not warm the room at all.
As I walked to our room I could not help but think of my college accommodation during my uni days. It actually brought up some fun memories.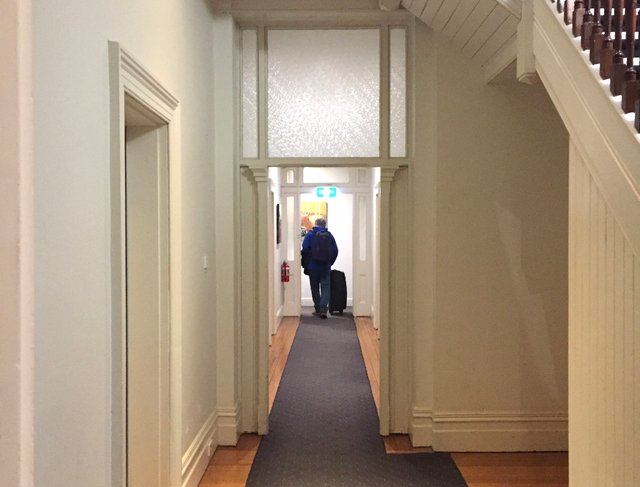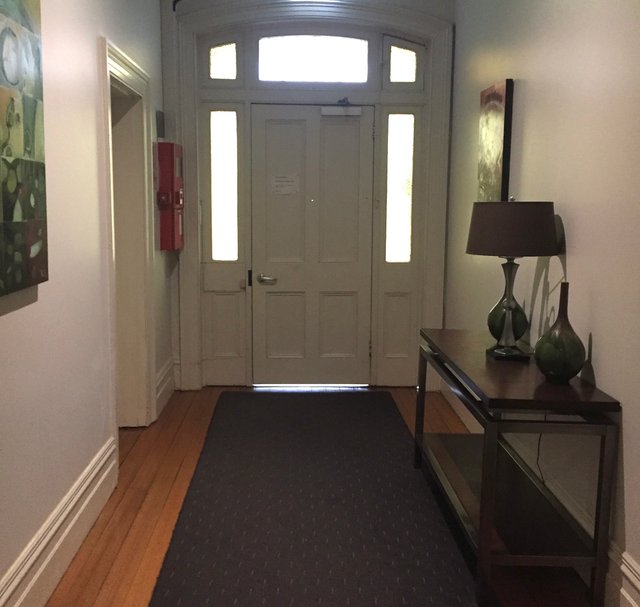 The next morning James told us the history of the school and the convent. In 1840 the Presentation Nuns travelled to Launceston to build the school and it was in 1873 they build a convent from money donated by a very grateful ex-student who became a very successful and rich businessman. In 2001 the convent was auctioned off when 2 very old nuns went to a aged care facility. They were both in their nineties. The couple who bought the convent renovated and turned the nunnery into The Auldington. James and his partner bought the hotel in 2011.
It was a most pleasant stay and would go back to enjoy the uniqueness of the Auldington. I would not go as far as calling them Boutiques Apartments as there was no cooking or kitchen facilities. And I did not hear any ghosts nuns walking along the corridors at night!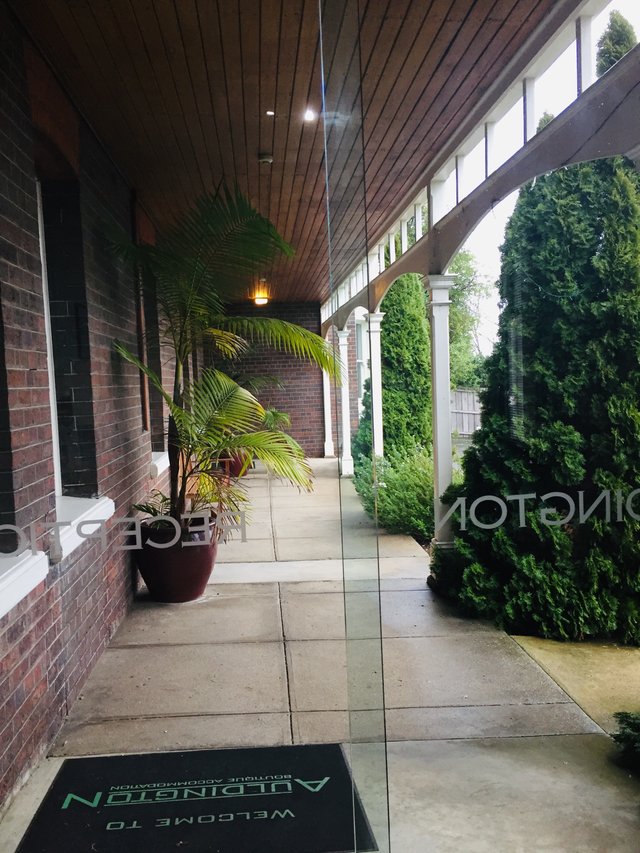 Cheers and Blessings