No kidding, this gorgeous picturesque town is a well known visitor's destination. So I would not be doing my job If I only shared coffee shops and their surroundings in Coolum. Not to say that the coffee shops are not good places to look at. To me it is fun to see how and where people go for relaxation and social get togethers. I love people watching!
Anyway, I can't finish talking about this town without giving you the bigger picture.
Coolum always and I mean always has tourists walking around the streets and the beach. It is situated right on the ocean with easy access from the beach to the food, surf, clothes and businesses across the road. There is a Surf Club overlooking the ocean and is full of happy locals and visitors eating meals and appreciating the views. Not only is there a large caravan park on the beach there are numerous building of units along the main street. Plenty of places for visitors to stay!
Check it out; you can see something of what I am talking about. Stopping in the main drag is always a challenge to get a good enough photograph in the midst of traffic!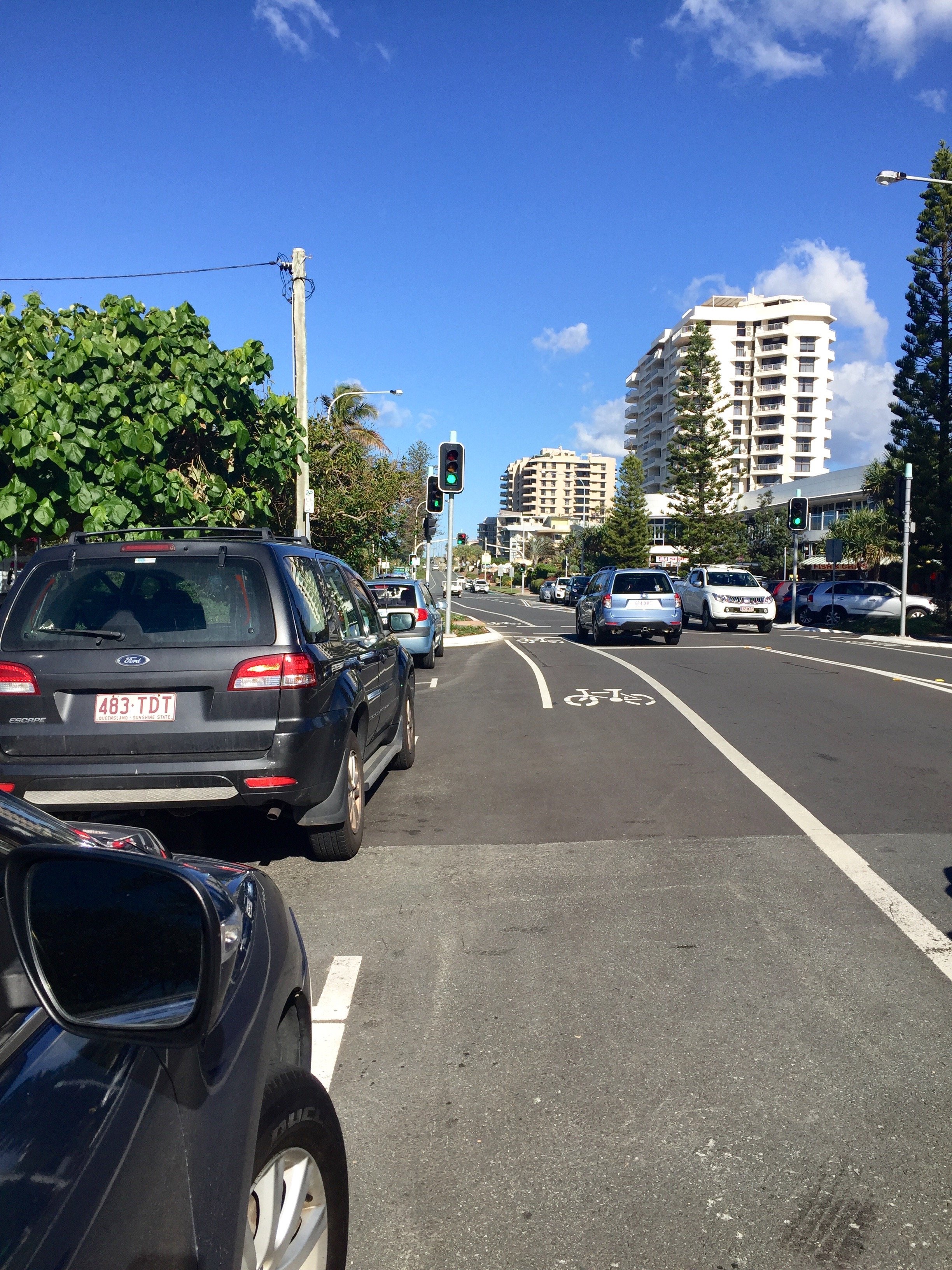 It is the ocean that I wanted to show you. I love it! Surfers are usually out surfing no matter the conditions. The sea was a beautiful blue calm one today. Unfortunately not good surfing conditions, oops no surfboards to be seen. Bummer!**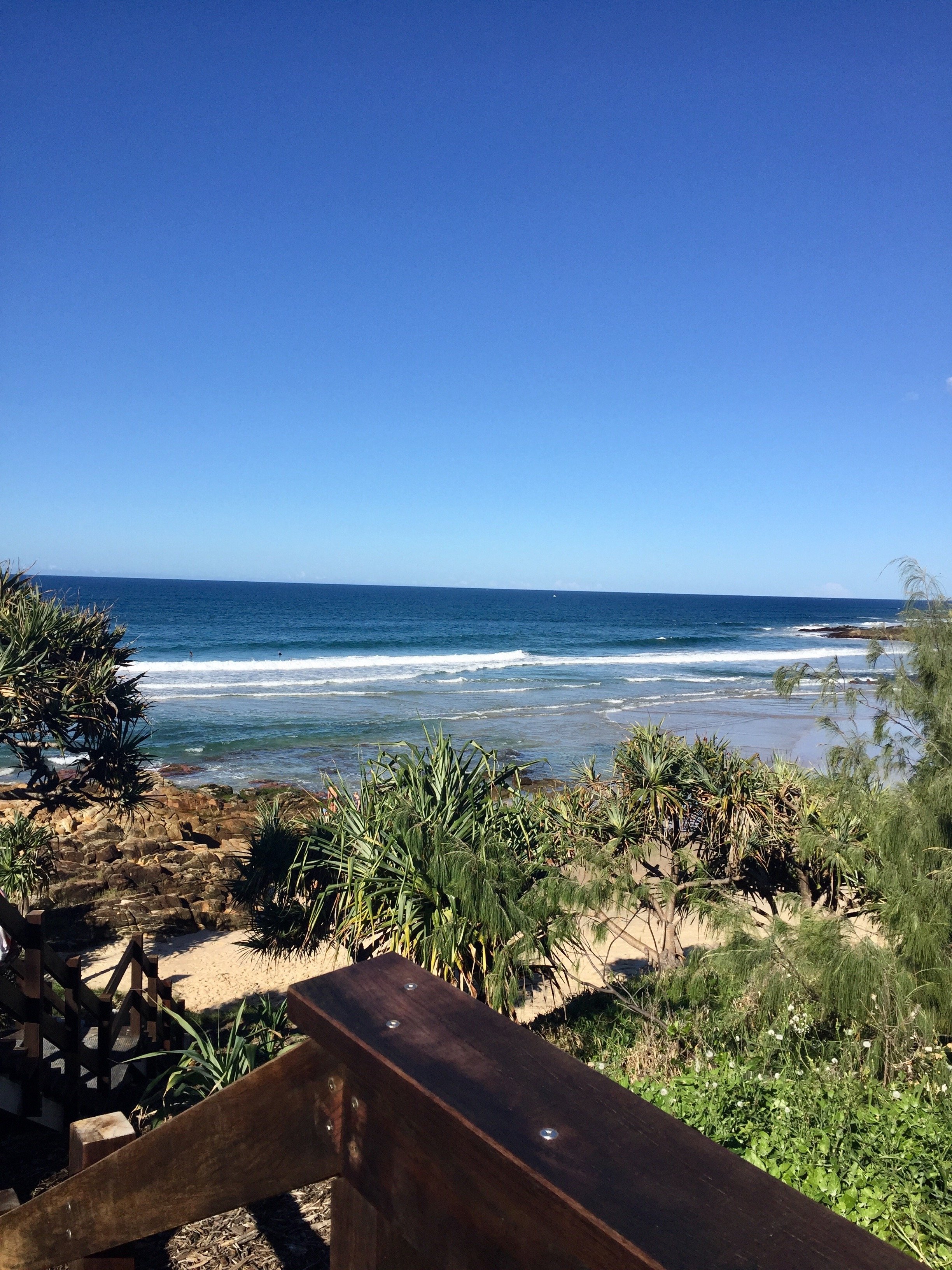 All is not lost, managed to snap one surfer leaving the beach; I am not crackers when I boasted about this being a surf beach.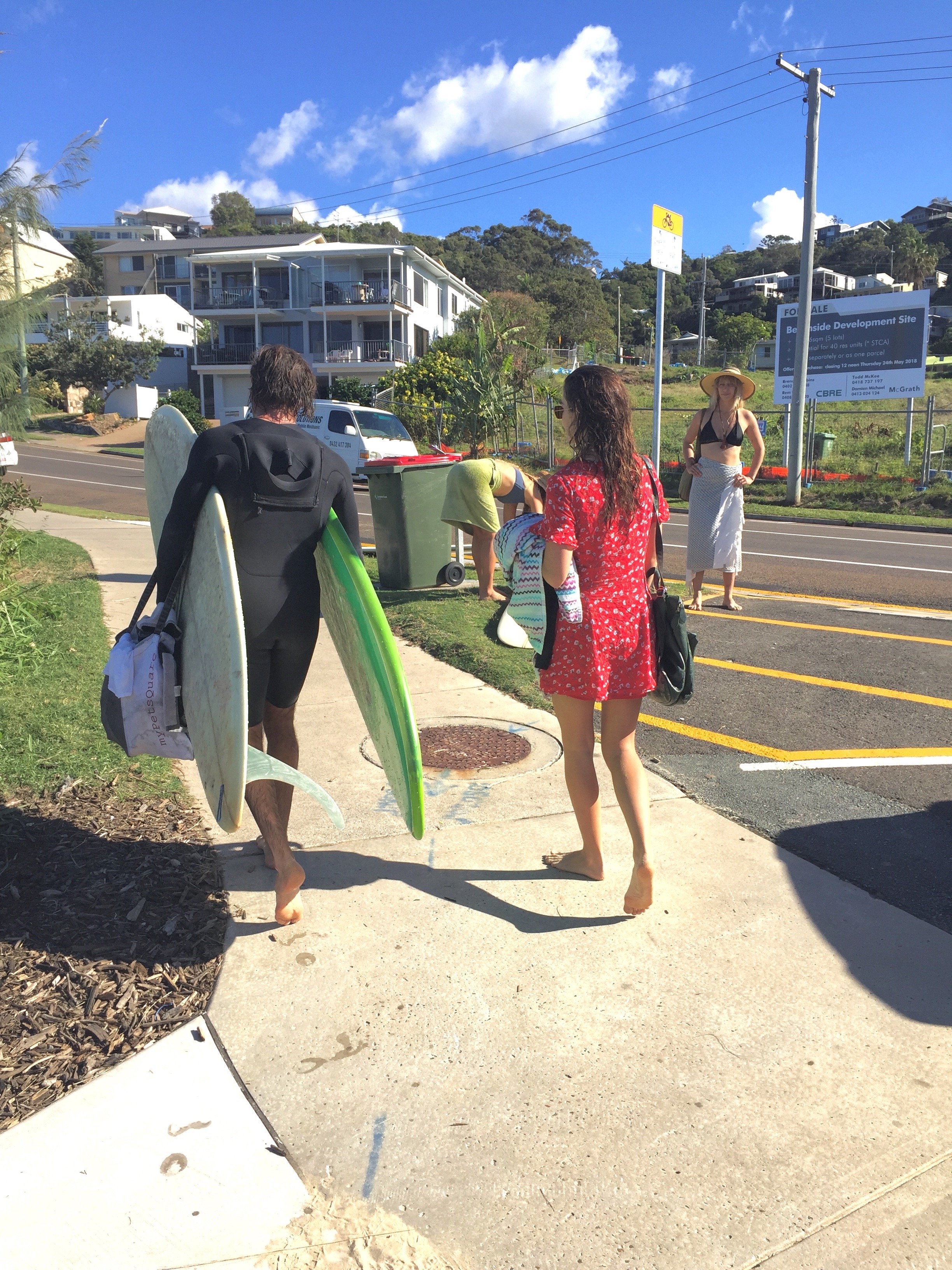 The Sunshine Coast is a great tourist destination.
---
Cheers
Angie
Enjoy reading my post. Feel free to upvote and resteem
---