Andrew Travels London – Kensington Gardens
Kensington Gardens covers an area of 265 acres and sits west of Hyde Park. The City of Westminster and the Royal Borough of Kensington and Chelsea share the gardens, and in the past they used to privately belong to Kensington Palace. Now, the gardens are open daily until nightfall.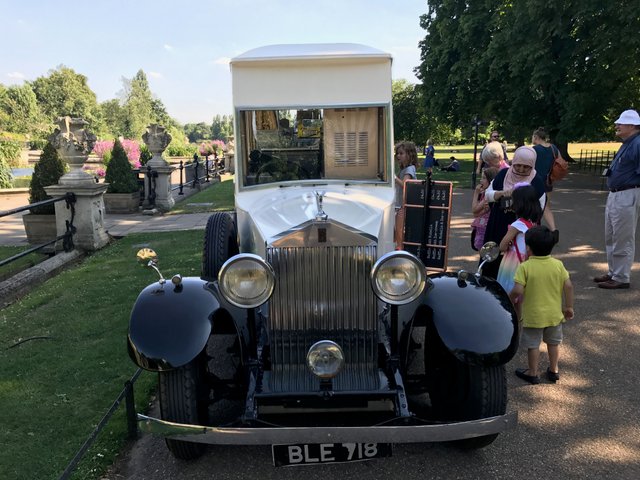 North-East of the gardens I stumbled across the "Two Bear Fountain", a Rolls-Royce ice cream truck and "The Fountains". I bought a Flake soft serve and enjoyed looking down "The Long Water" which leads to "The Serpentine".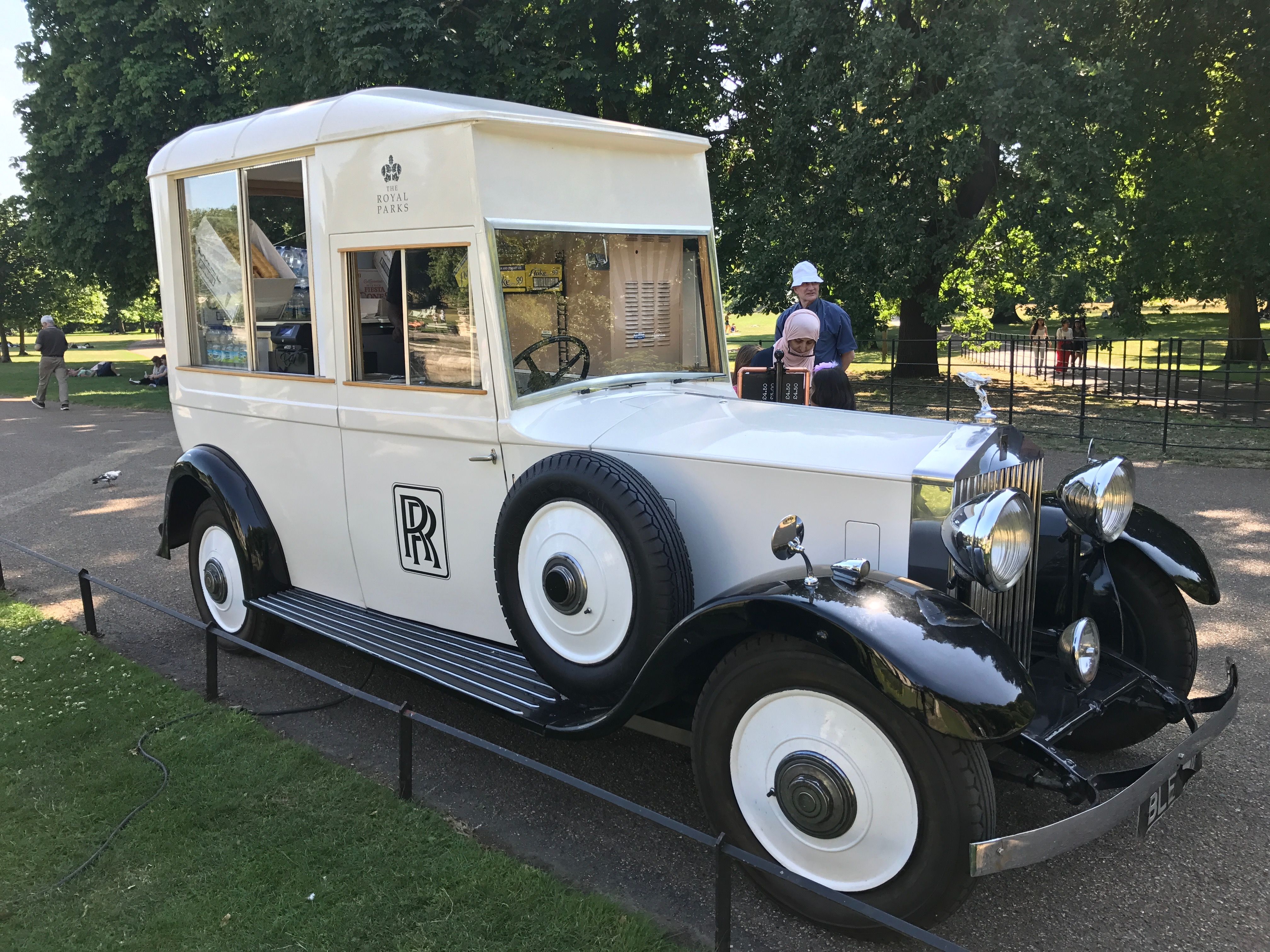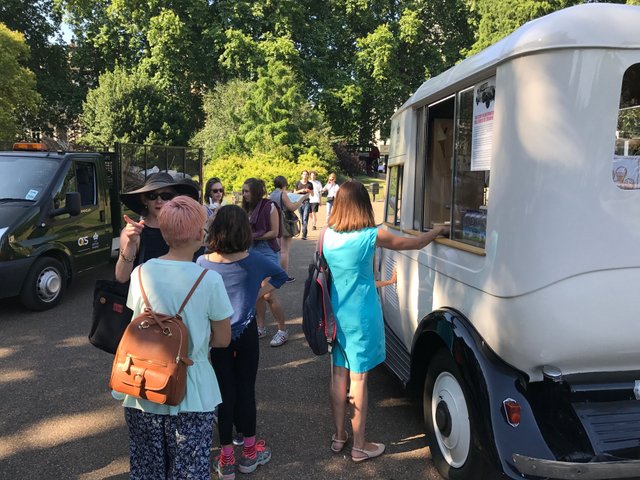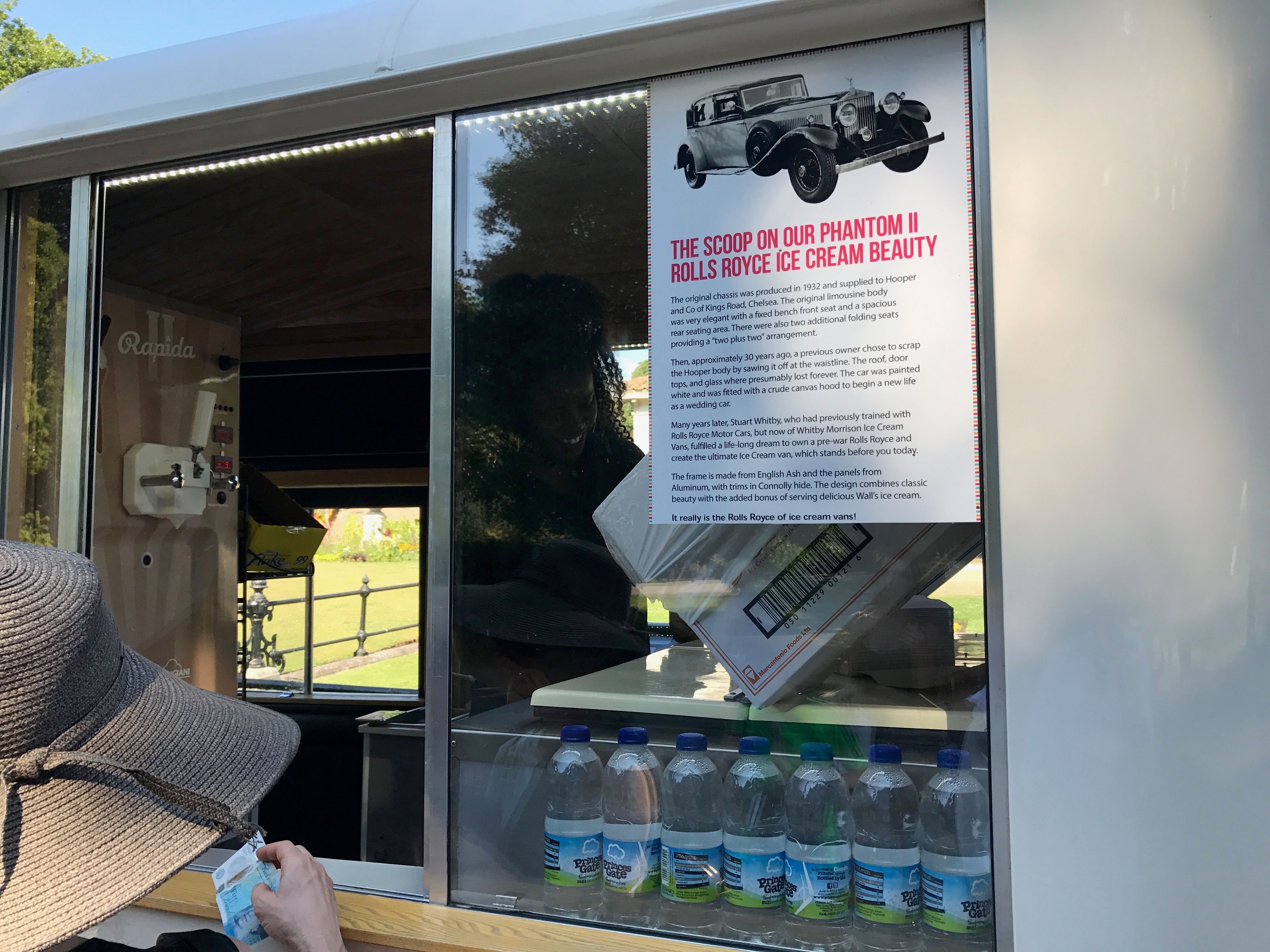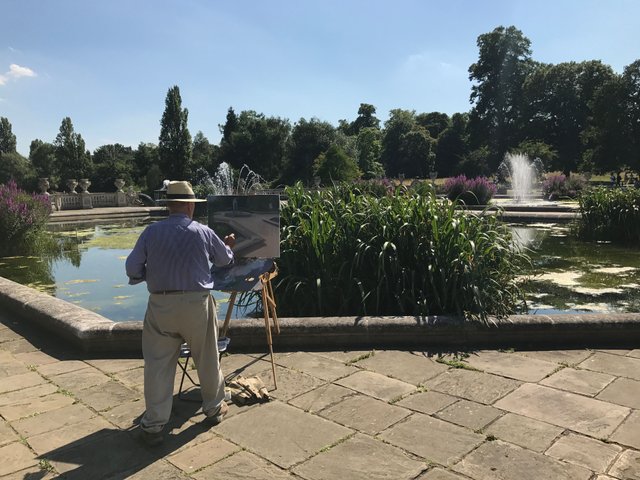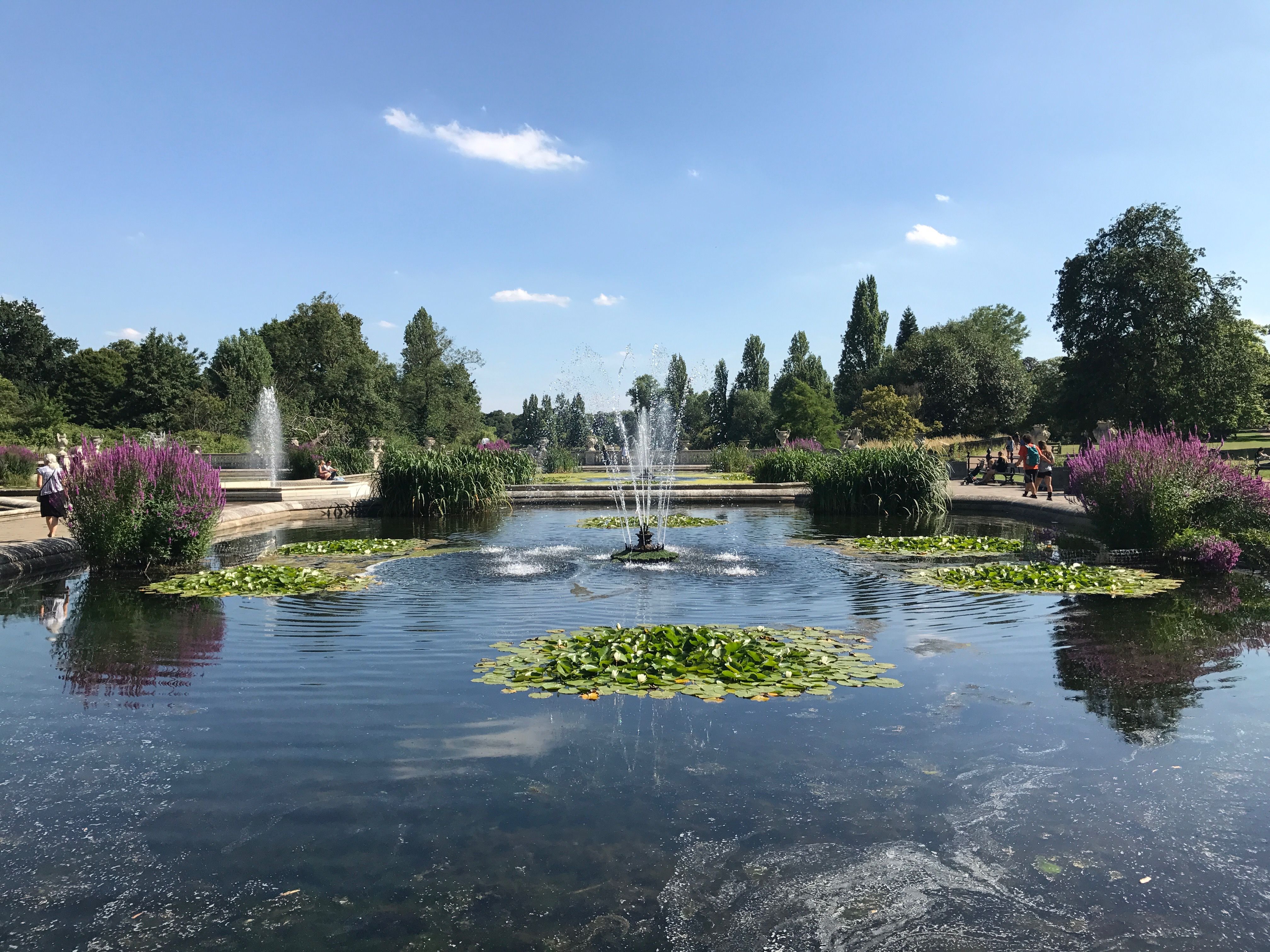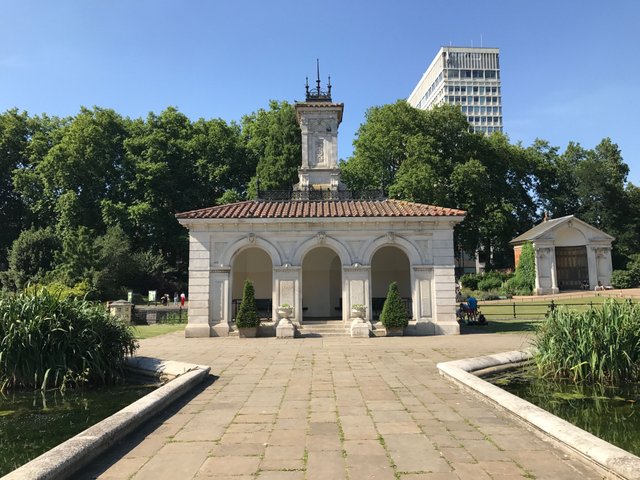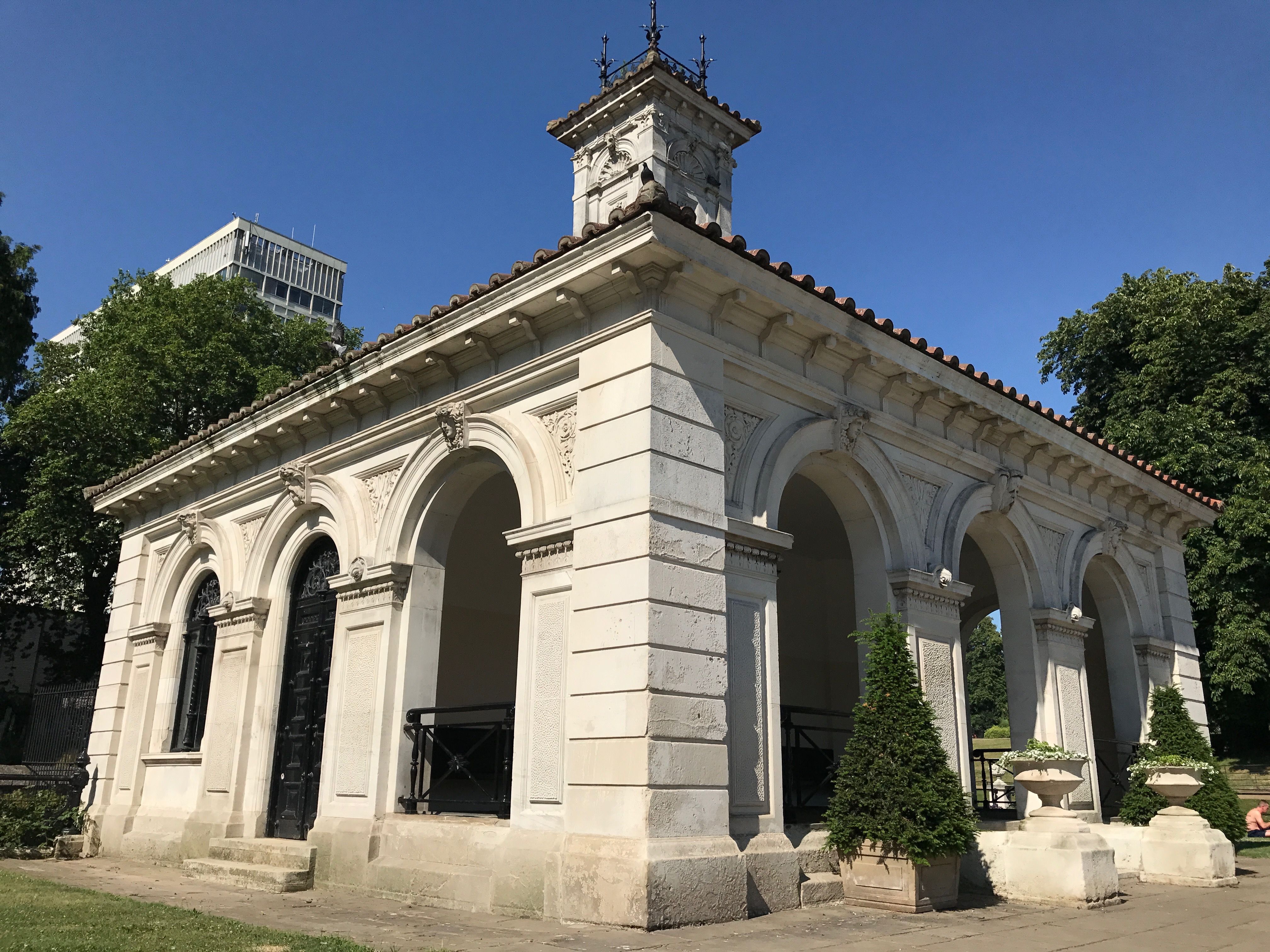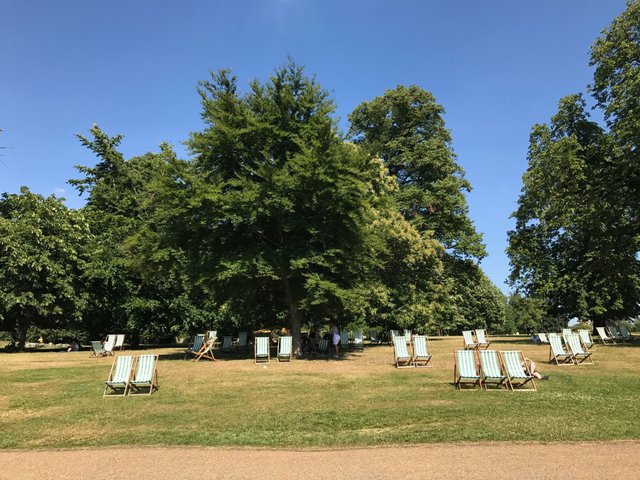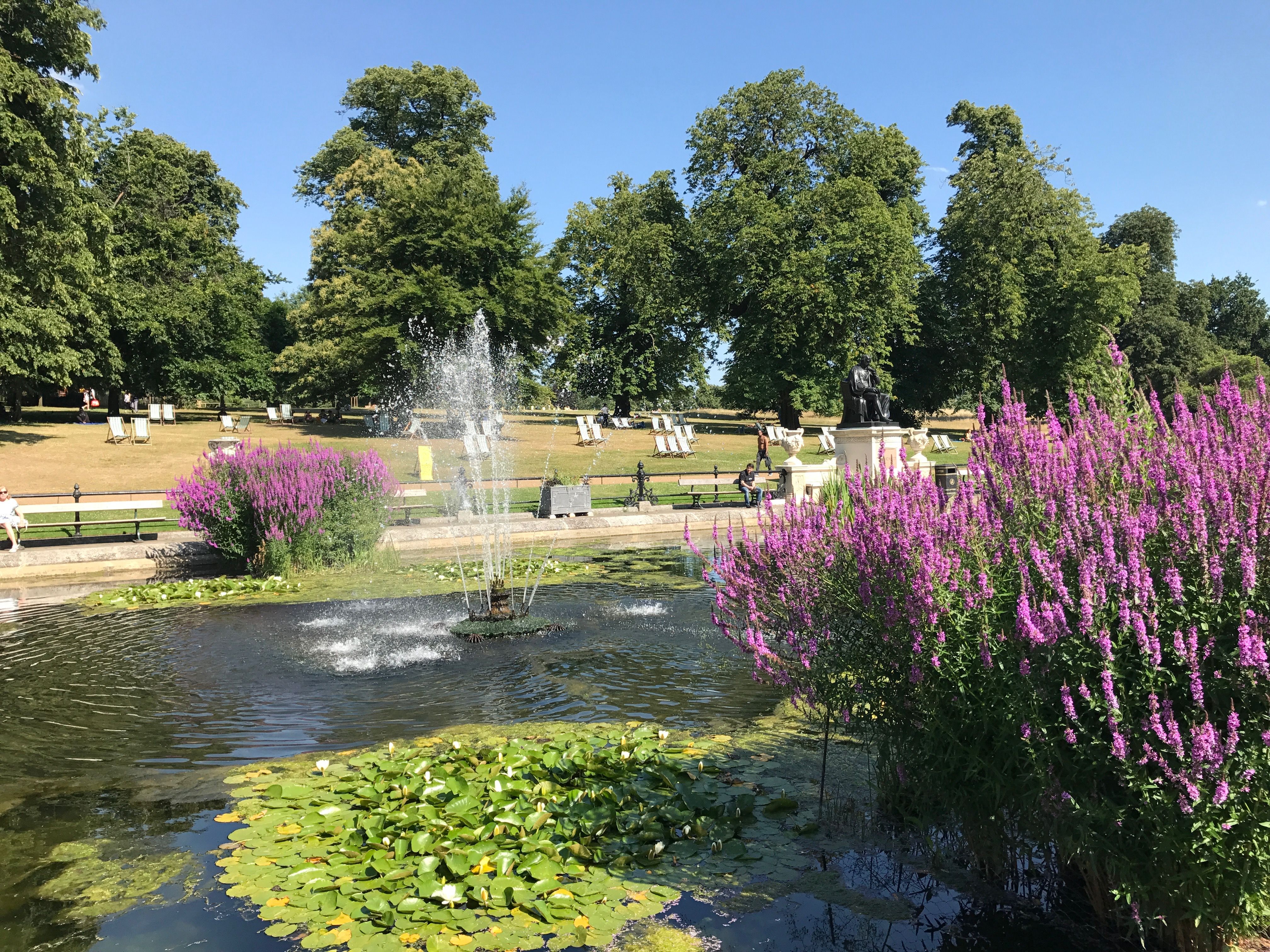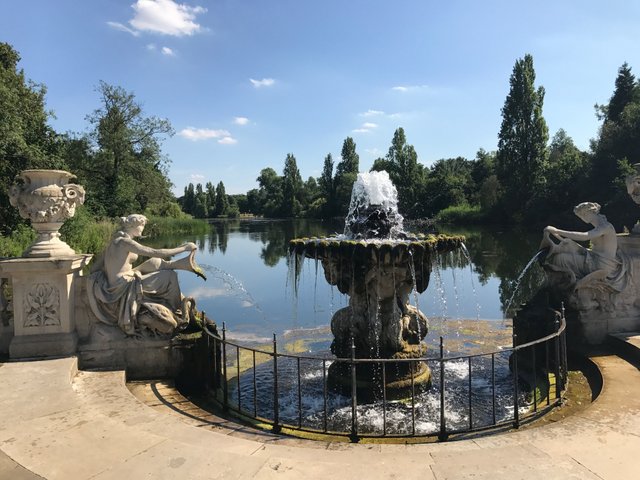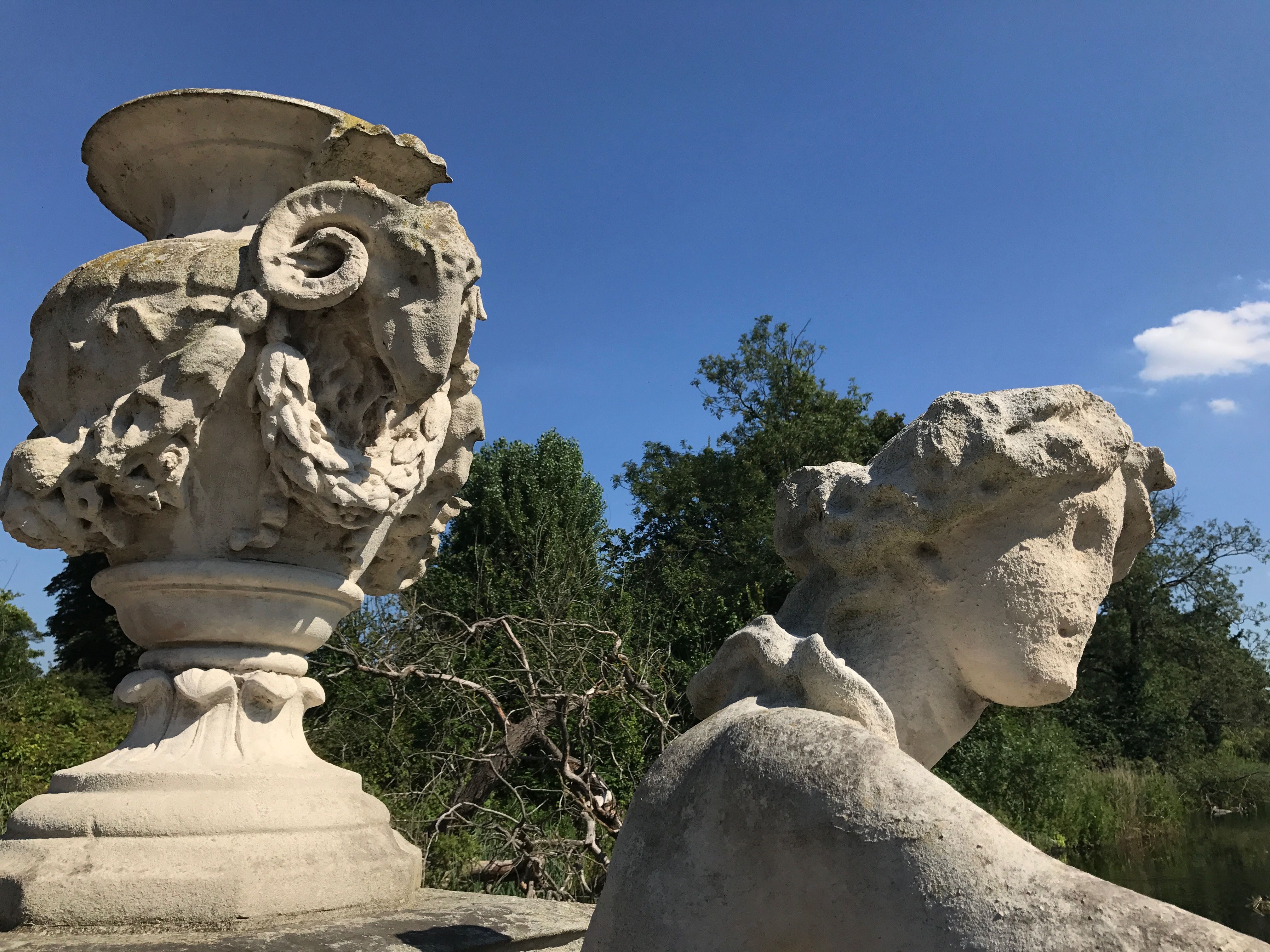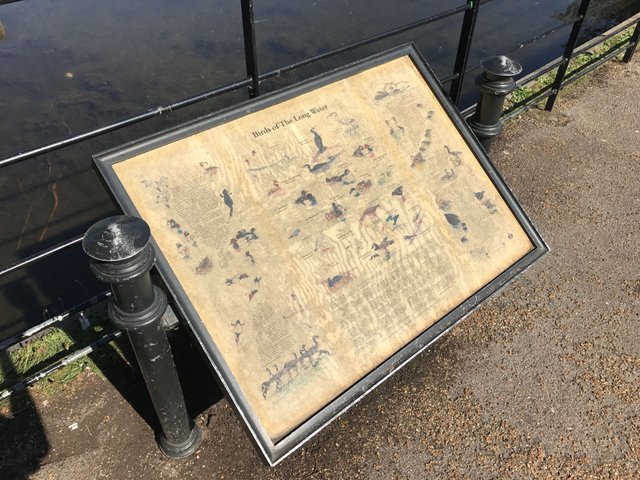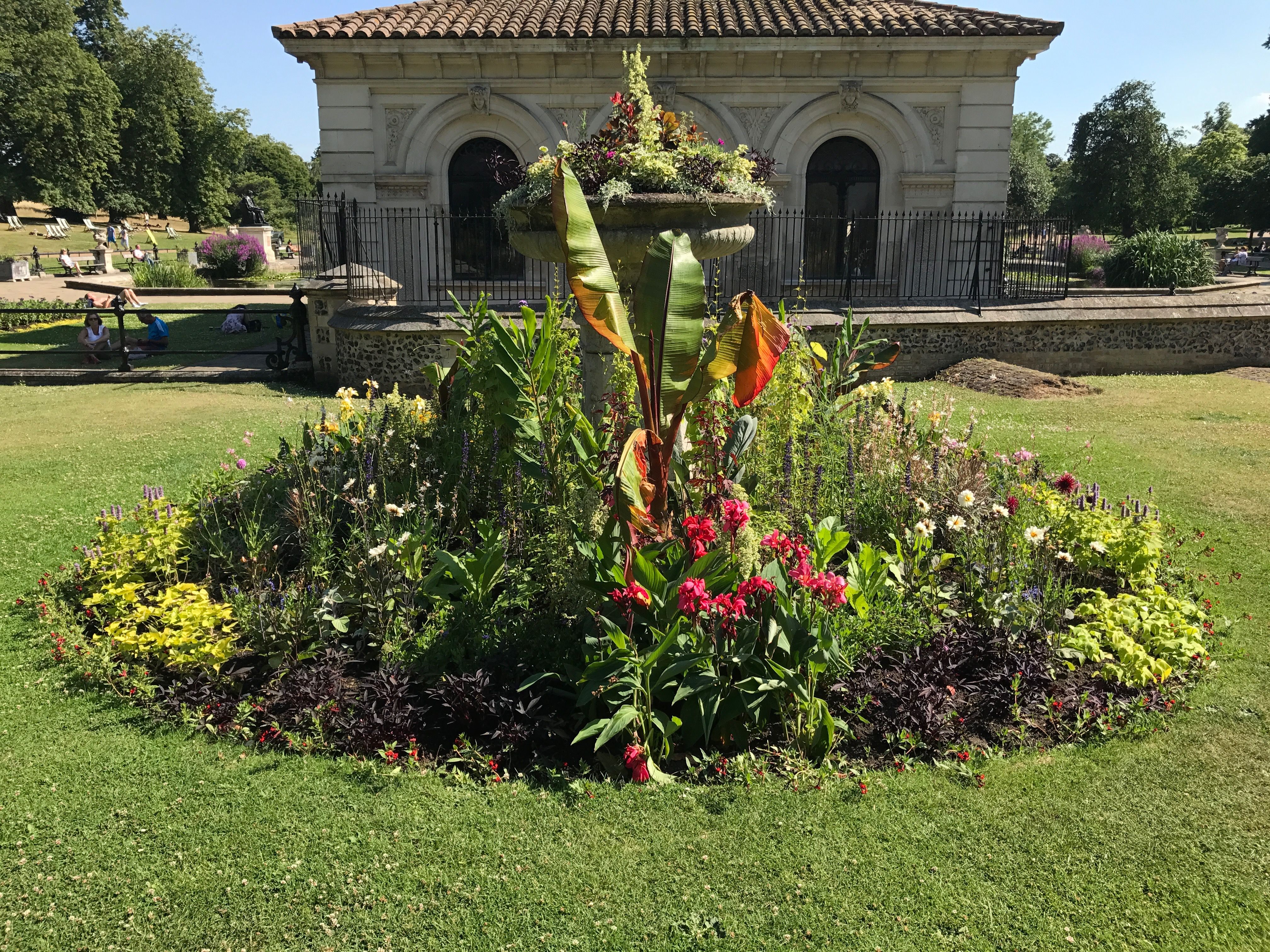 When it's sunny in Kensington Gardens, it feels like stepping into another part of the world. Where the grass isn't trimmed and the paths are left untouched, it looks like the beautiful African countryside, even though I have never been there.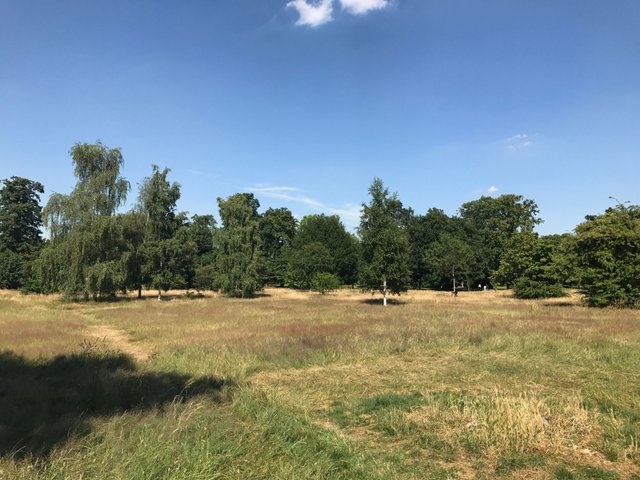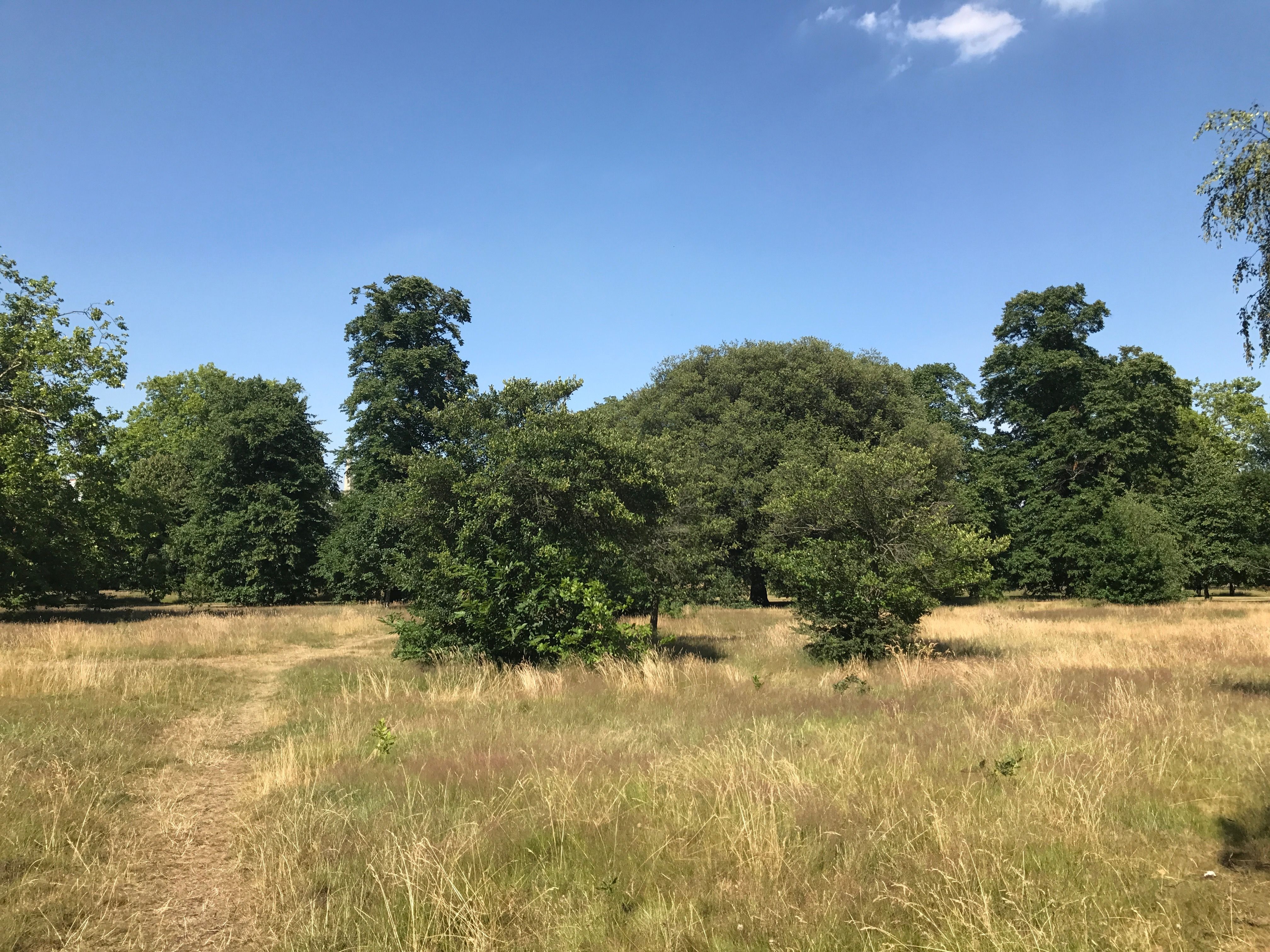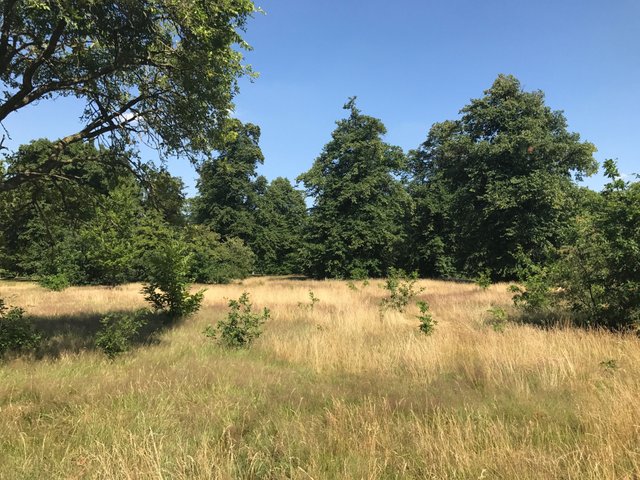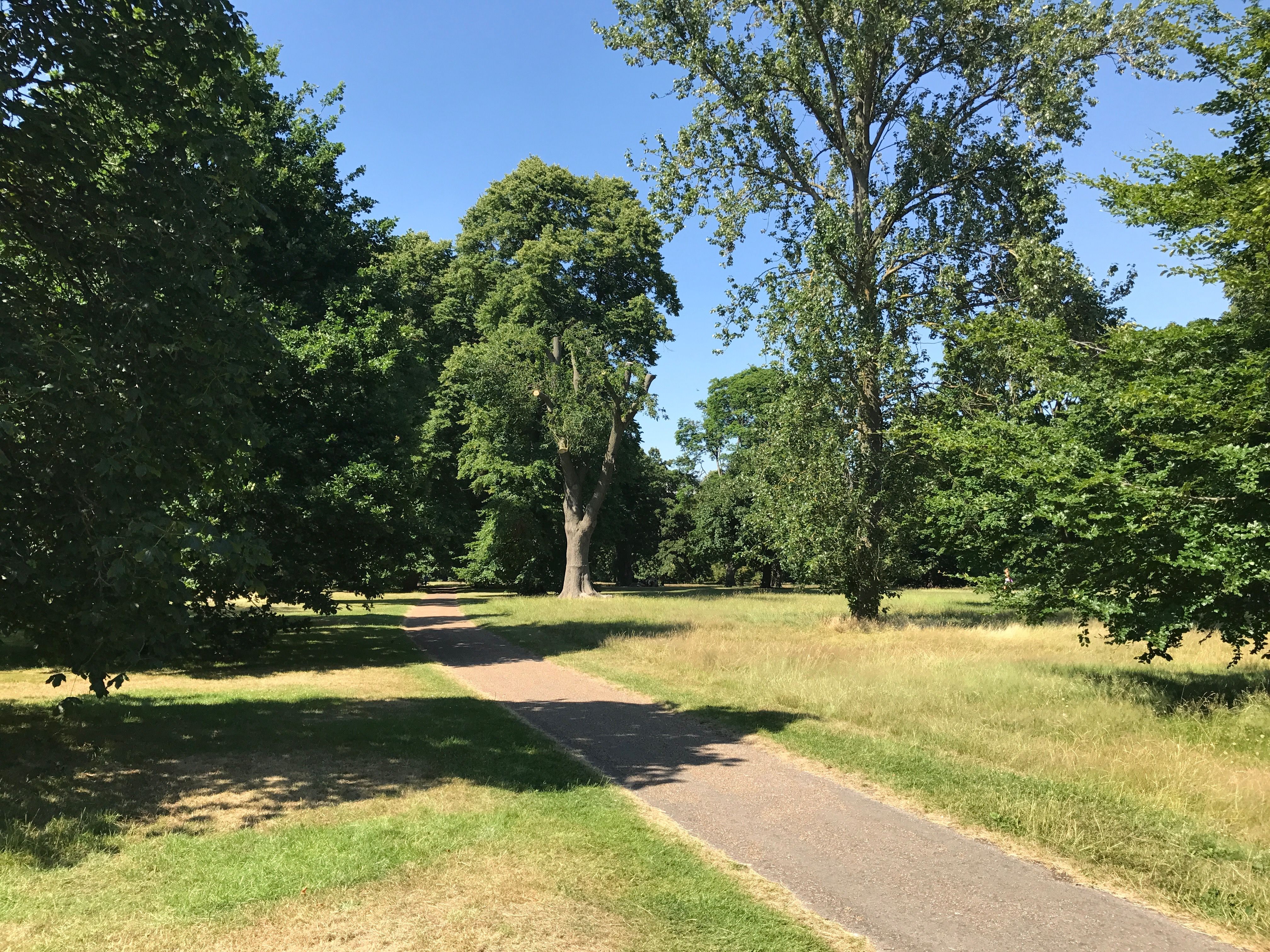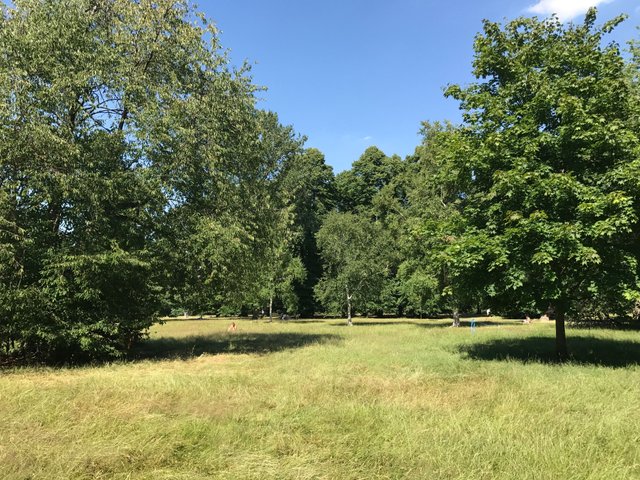 One of my favorite things to do is feed the parakeets. They are considered a pest because they kill the native birds and steal their food, but everyone loves giving them nuts and having them sit on their hands. This particular parakeet bit my finger because I only held nut shells.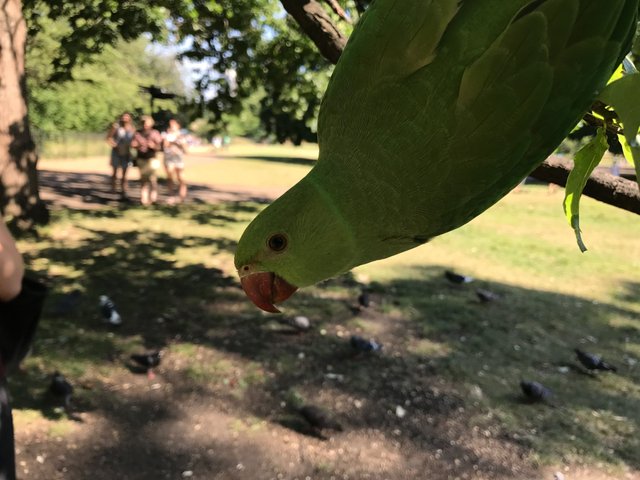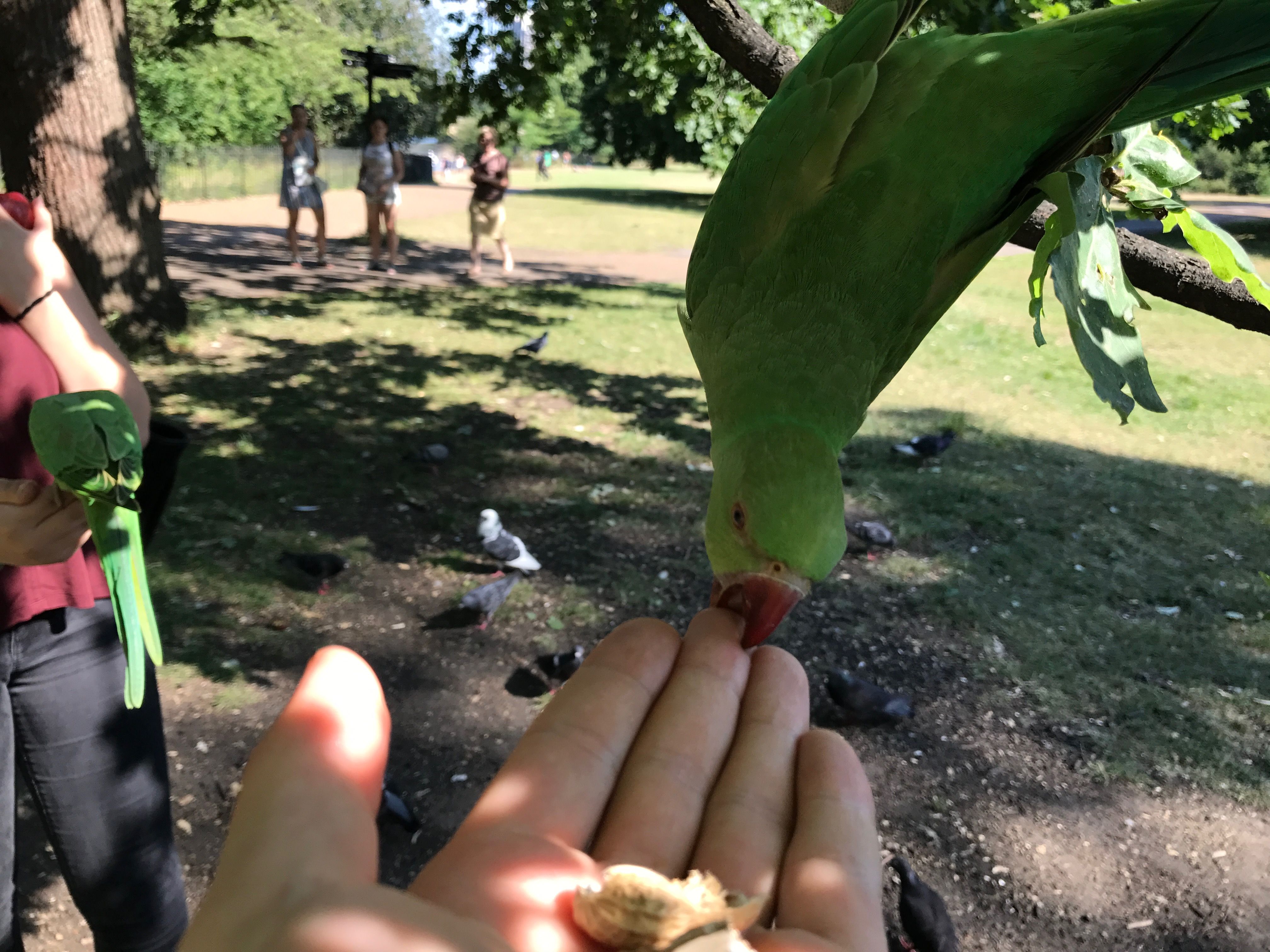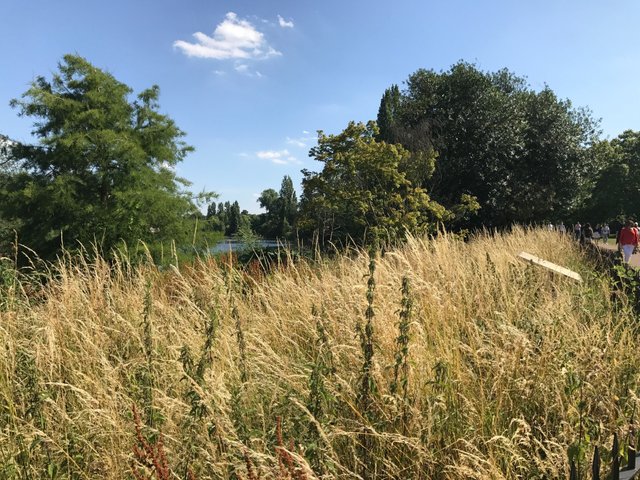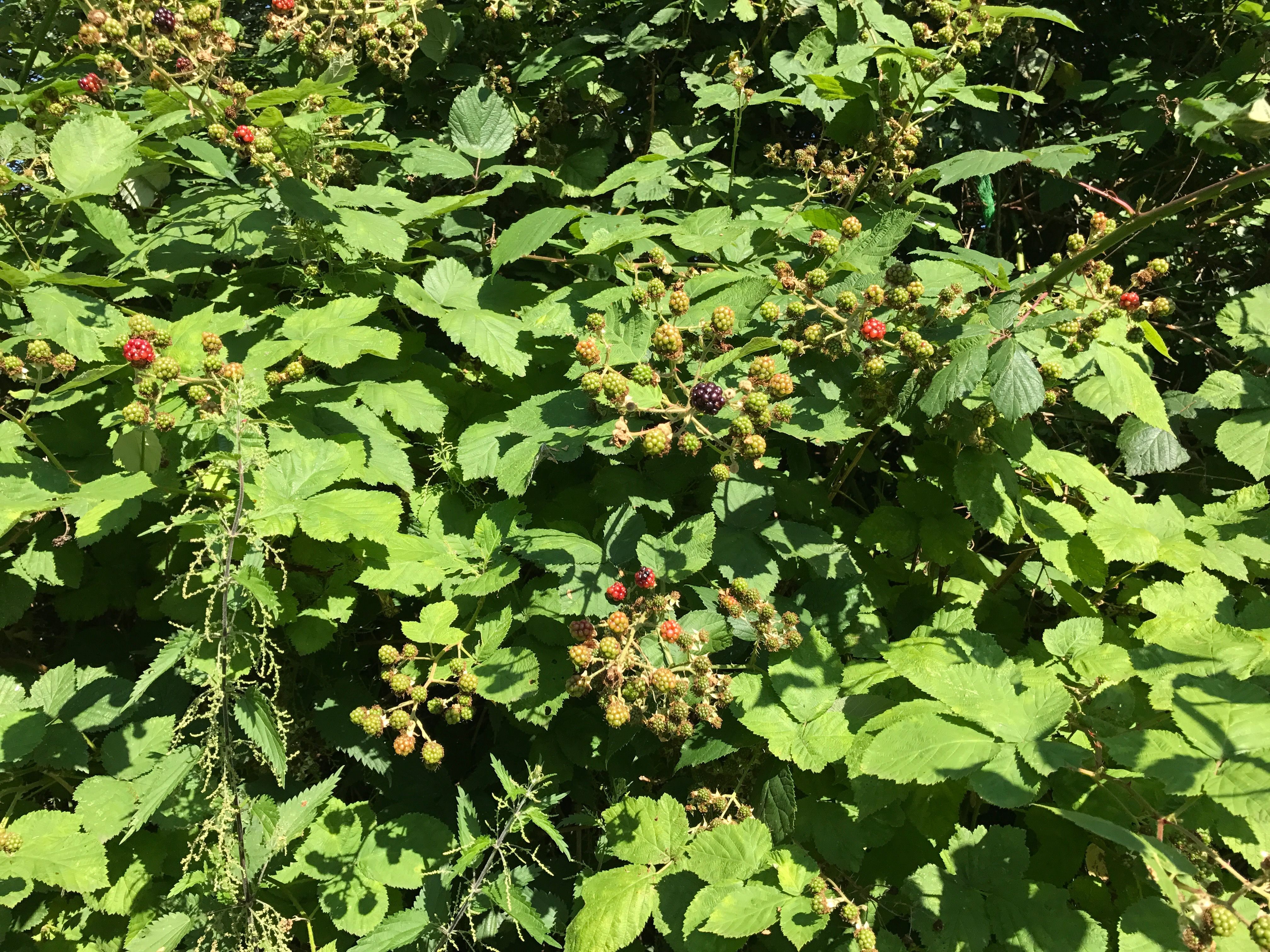 People were paddle boating on The Serpentine and I was standing on the bridge which connects Kensington Gardens and Hyde Park. I didn't cross it and decided to head home because it was so hot outside!
Thank you for tuning into my London adventure! Have a lovely day, my fellow Steemians!