The Kailasa temple is devoted to Lord Shiva, and this is world's most massive monolithic structure carved out of a single rock. Many people think this arrangement is humanly not possible and built by some very advanced civilization or extraterrestrials.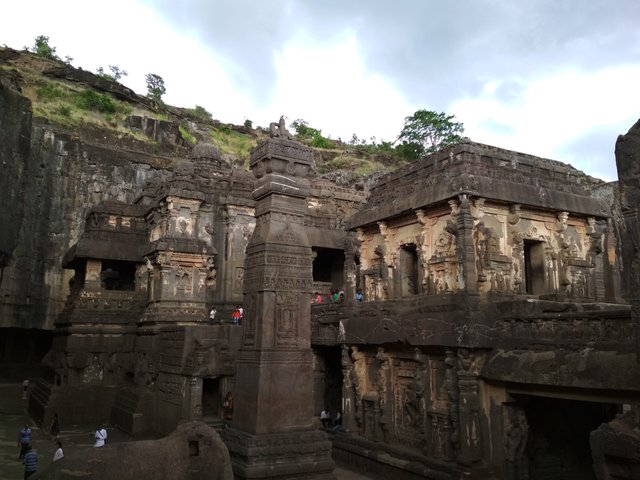 What Motivated Me to Visit Kailasa Temple?
Once, I visited a RubyConf(a conference on Ruby programming) which happened in India 2 years back. Here I met "Laurent Sansonetti." who was going to visit Kailasa temple with his family. He presented me some extraordinary facts about this temple which made me curious to know more about this place.
From that day itself, I started reading and watching videos about this temple. And I came across extraordinary and impressive facts about this temple
This is world's only site built from a single rock.

Generally a site or a building is built by gathering stones and putting one over another, but a single rock was scooped out to create this gigantic structure.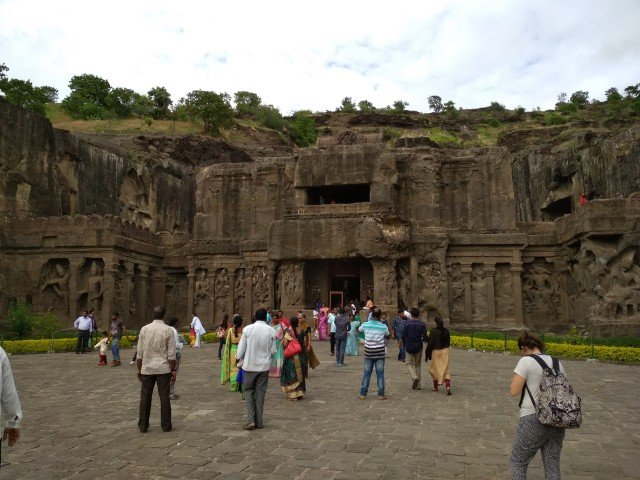 Few historian believes that this structure is not humanly possible and gives credit for constructing this structure to some very advanced civilization or extraterrestrials. While watching a video, I came to know about an eye-opener explanation which justifies that aliens might have built this structure:
As per historians, to create this structure over 400,000 tonnes of rocks were scooped out from a single stone, and it took around 18 years to build this site. If people worked for 12 hours a day and 365 days a year for 18 years, then,
400000/(1236518)=5.07 tonnes
So, around 5.07 tonnes of rock stones were taken out per day which is still a massive task to be achieved even with today's smart machinery. And we did not consider the time spent on beautiful architecture, amazing statues, and in-carving all around the temple which must have taken a considerable amount of time. And all this about the temple does not seem to be humanly possible.
The top of the temple carries an X mark. One can see this on google earth as well. People believe this was a landing platform for the extraterrestrials.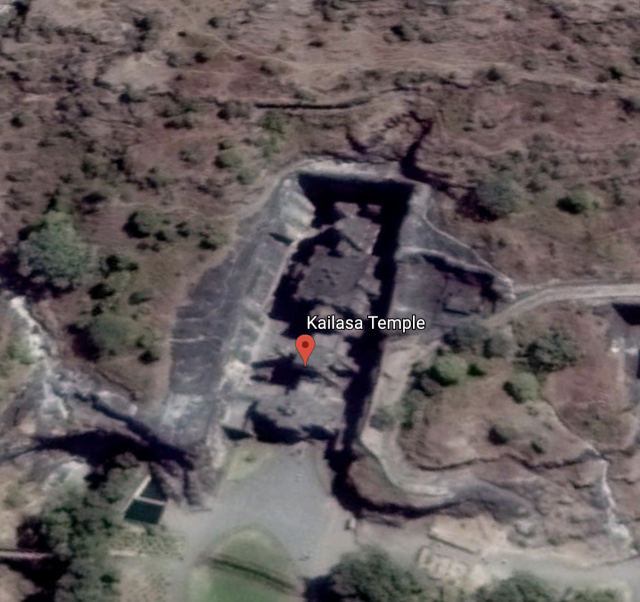 The structure of this temple is robust and undestroyable. King Aurangzeb ordered to destroy this temple with a labor of 1000 people. These 1000 people worked day and night for three years to demolish the site, but could just distort few statues. Finally, he gave up. It's similar to a Mughal king who ordered to devastate the Mishra pyramids but gave up due to its undestroyable structure.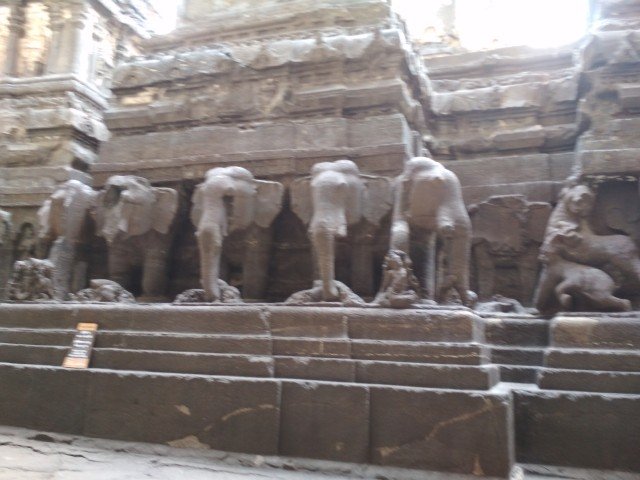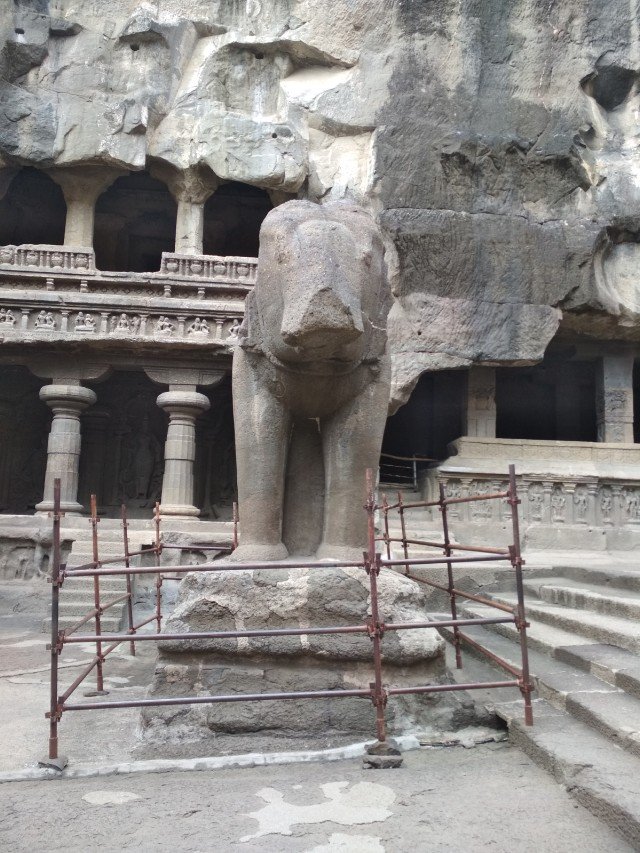 History of Kailasa Temple:
King Krishna possibly built it starting from Krishna 756 CE, and it took around 18 years to complete this. Some historian even believes that this was the first site created in Ellora and rest of the caves were constructed later. This place has the best carvings and statues all across the caves in Ellora. So, if this was the first temple created, then how it was so perfect and better than other structures. So, still, there is a debate amongst different groups of archeologist about the dating of construction of this site.
Kailasa temple has the multiple distinct architectural and sculptural styles. So, historian believe, different Kings time to time added sculptures and statues of they used to follow.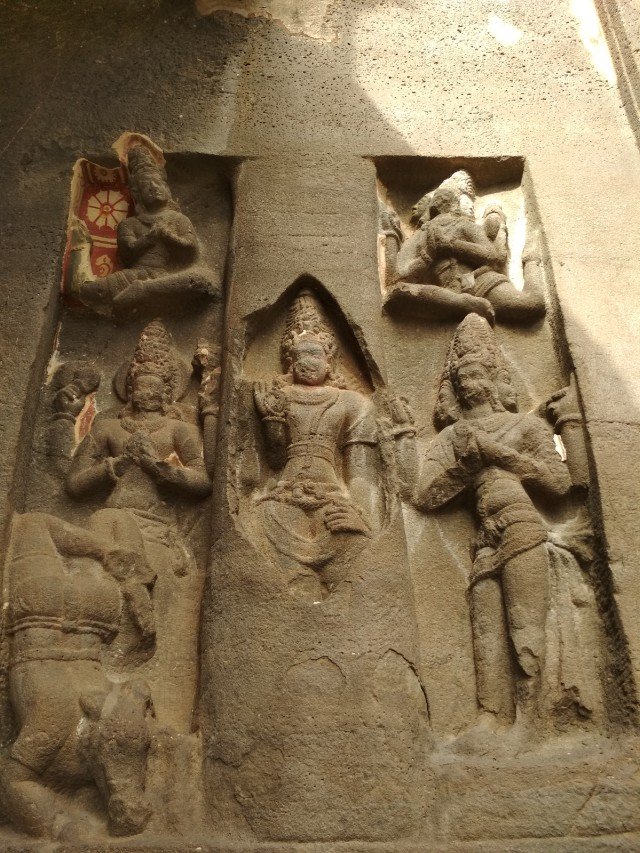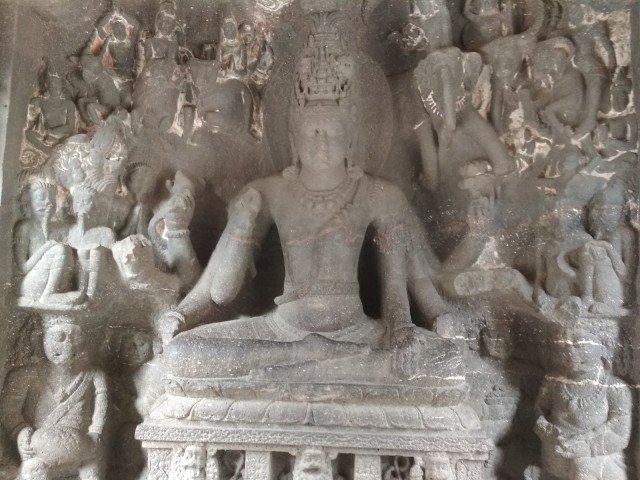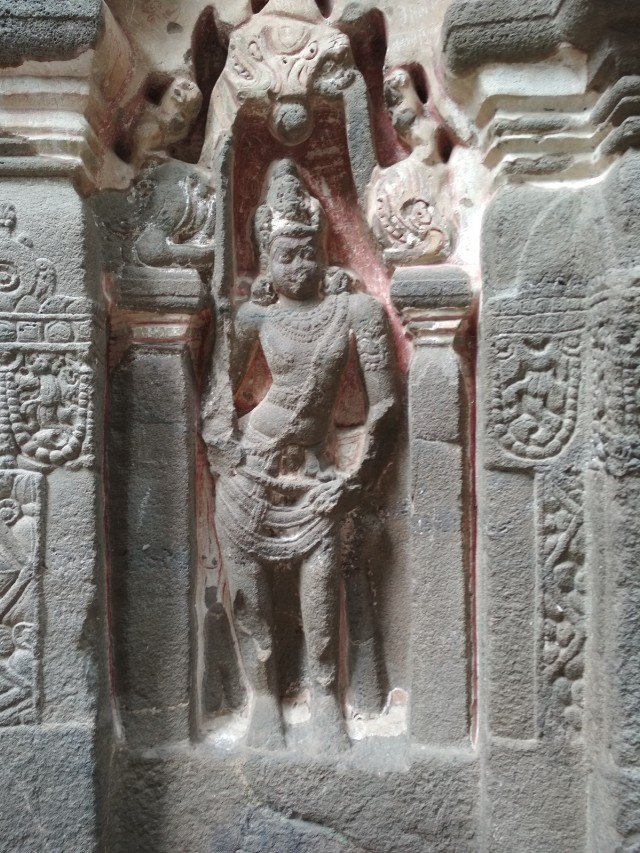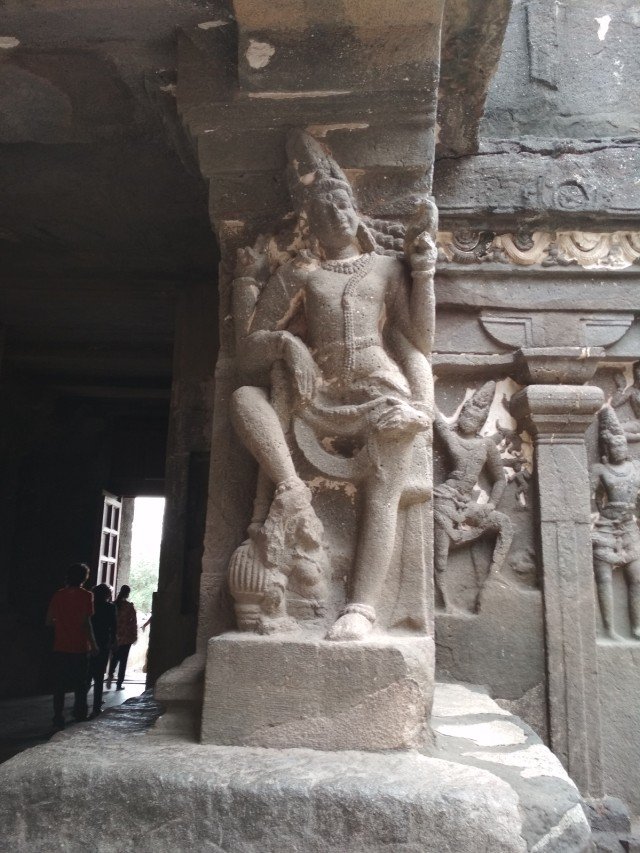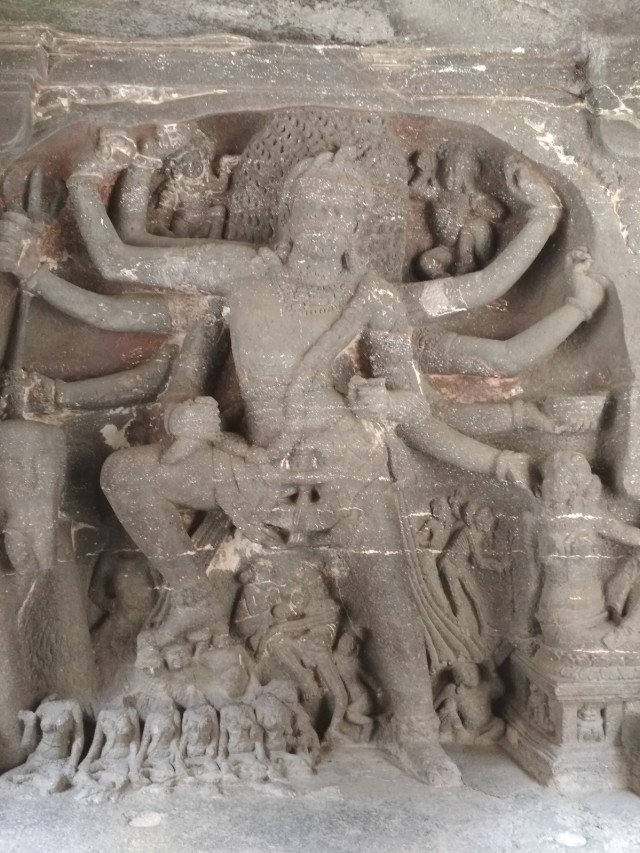 Structure of Kailasa Temple:
Unlike other sites, the excavation of this temple started from the top of the stone and then downwards. The scooping out technique used in this architecture is also known as cut-out excavation. Within the center of the temple, there is a shrine dedicated to Lord Shiva which also has a statue of Nandi. This center shrine is having 16 pillars and full of painting. This place is dark so that there is no harm to picture due to excessive light. This memorial connects to another building via a small bridge. The interesting about this is no other stones were used to build this bridge, and it was excavated from the single rock only. So, this is a perfect example of excellent planning required to make this architecture. In the Verandah, a 100 feet high pillar is there which was again cut from that single rock only. This temple also contains statues of Elephant, Horses as well. Kailasa temple also has many modern days facilities which include balconies, rainwater harvesting system, water drainage, etc. which justify the presence of an advanced civilization.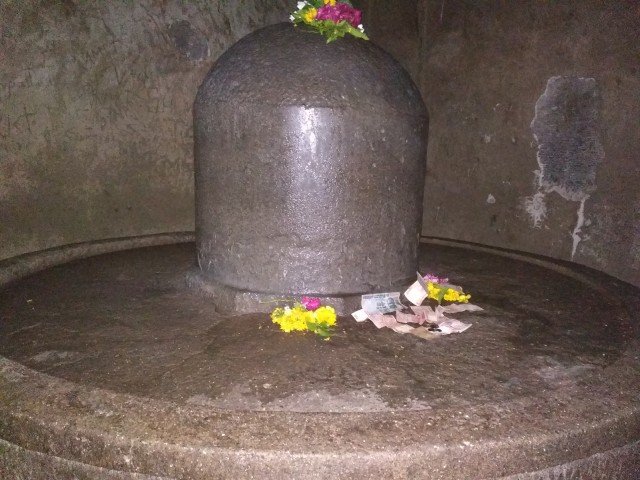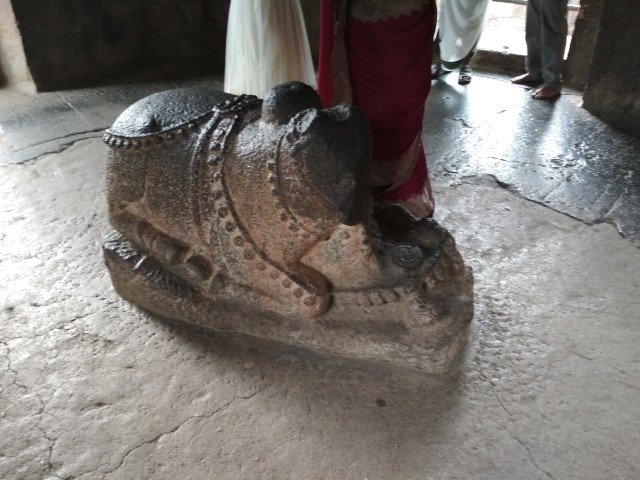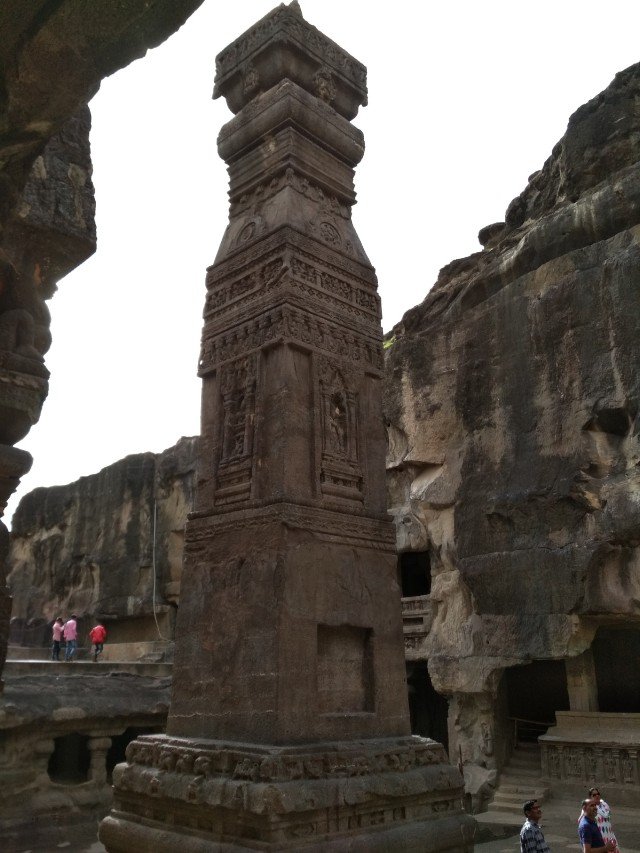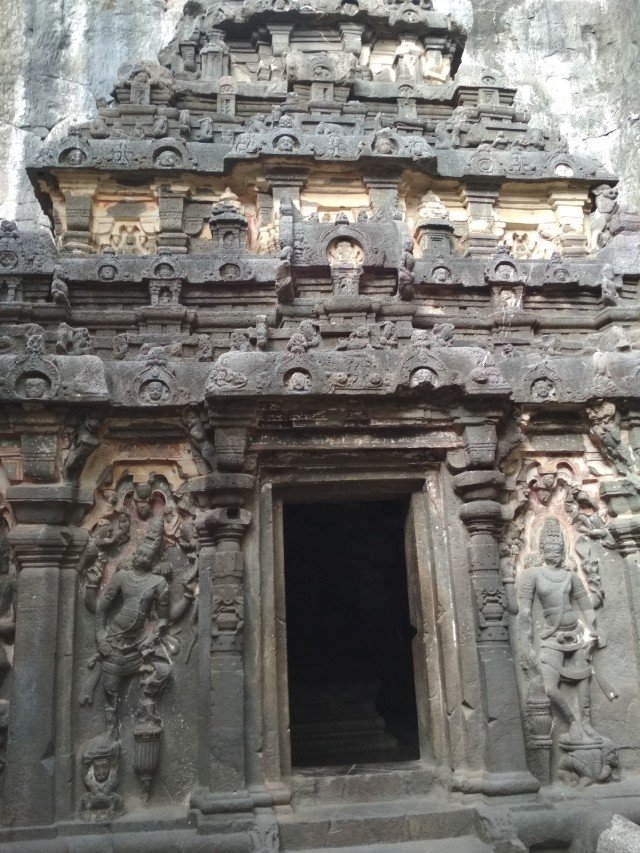 Tips and tricks
It is closed on Tuesday, so plan your visit accordingly.
Read about this place before visiting, as you will be able to relate more to the shrine, statues and all.
This site is all commercialized, so one does not need to carry foodstuff and all.
Hire a guide for better understanding of the history, events and the place.
Also try sweet corns from the local vendors around. They server delicious sweet corn and an excellent tea time.
Best time to visit this place is in December. At this time, classical music shows happen here which adds to the pleasure of attending this site.
A beautiful garden is also surrounded by this which is very well maintained by Archeological Survey of India. One can take good rest here. So, no need to have a nearby booking to make a quick nap.
Try to visit this place on a weekday as the area will be little less noisy and you will be able to spend a good time here.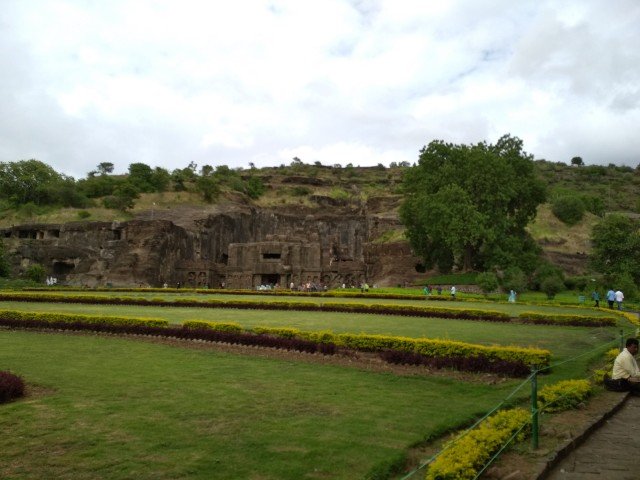 Keep Travelling

Authored by: @qagiri




Please, vote @adsactly-witness for your Steemit witness. We will represent you well. If you are unsure as to how, please ask in our Discord channel (click on the big coin)