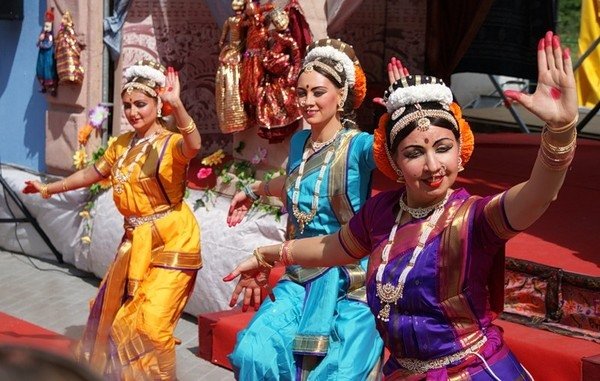 Life is indeed good! You have a good job, a nice house and many friends, and, most importantly, a family who is able to support in moments of joy and sorrow. Well, if there is still not a hindrance to enjoy your free time. Therefore, at least two times a year, you must visit some beautiful and interesting places.
Many will say that it's not quite right. Maybe deep down you suspect that you have to react differently, but you don't like to admit it. However, there are times when you have the feeling that everything you do is not the same. You chose this path in life to achieve great heights, but...
All that is described above is exactly the life that most people live around the world. But things can change in just one trip. Yeah, don't be surprised, it is a trip! And you have to go to India – a country that can not only flip your worldview, and forever instill a love of travel.
Until you find yourself in India, you will never be able to fully appreciate the condition in which the stay of all visiting tourists. The shock – so it is possible to evaluate it. Even in the most modern and prosperous of Indian cities there are completely different, so entirely different to our world. And from that starting point, you are forced very quickly to come to terms with the fact that should overcome a long way! From all seen will be chaotic feelings, and different every time. They will change as if by signal, if the alarm clock rang right under your ear. Initially, these feelings are out of control. But then, when you learn how to perceive what you have seen, you will feel an extraordinary burst of inner strength, which is still hiding somewhere inside.
In India you will meet the most hospitable, friendly and nice people from those with whom you have ever encountered. They would be happy to talk with you for hours on end, to ask you all: where are you from, what you do, what came to their native land, where have you been and what I plan to watch. They will gladly provide you with detailed information about their cities, will point the way to attractions, give tips on the best places to stay. The locals are usually very proud of their religious festivals and will be an excellent source of information to help you better understand what is happening or that action.
But not only local residents, but also other tourists happy to lend you a helping hand. When you get to India, you are immediately faced with the legions of other foreigners such as you who are trying to find your way in this madness. India is able to unite people from all over the world. And there always will be people who will come for help if you need it.
Indian cuisine is much more than just curry. Indian land full of fruits and vegetables which you may have never even seen. Their culinary culture is unique, and you will not try anything like that in any other state. No, it is not so acute as present us with guide books and cookery books. Of course, if you dare, you can try traditional Indian dishes. But usually foreigners serves a rather soft food, not to frighten the tourists.
Religion plays some role unimaginable, penetrating every aspect of life. No one here will impose certain moments of the existence of Indian society. But you have to respect the fact that you are at a party, and need to behave accordingly. If you want to delve more deeply into Indian spirituality will be happy to spend a fascinating life lessons you cannot learn at a distance.
Shiva, Kali, Hanuman, and Krishna – all of these deities are very clearly drawn in exciting and beautiful stories that define the very essence of life in India. They carry the entire meaning of the spiritual life, doctrine which is the best can be gleaned from bright idols.
Yoga and meditation have long accompanied the daily lives of most people not only in India, efficiently adjusting the order of the day. But not to find a more suitable place to step away from the whole world of chaos and reunited with his inner self.
India has beautiful beaches. They are impressive mountains, and pass extensive deserts. City full of incredible buildings and ancient temples, an almost perfectly preserved to our days. What is a one and only Taj Mahal. Jungle along the banks of the Ganges is inhabited by wild elephants and tigers. Journey along the very midst of them will give an unforgettable experience. Holidays in India are so diverse that you will have no time to sit idly by.
In India there is everything that you have been looking for. And to plunge into all this quite simply. Just jump on a plane or train, and go to your destination, which is intended to be dreamlike and magical India.