Even in London, it seems that I can't ignore the call of the wild...In fact, this is where my love of the natural world first took hold.
Last week, I spent a couple of days in my home city of London with my family. I'd not been back in a while and it was only a brief visit but I had a great time. I thought I'd show you some of my old haunts, and some aspects of London that people don't often associate with it...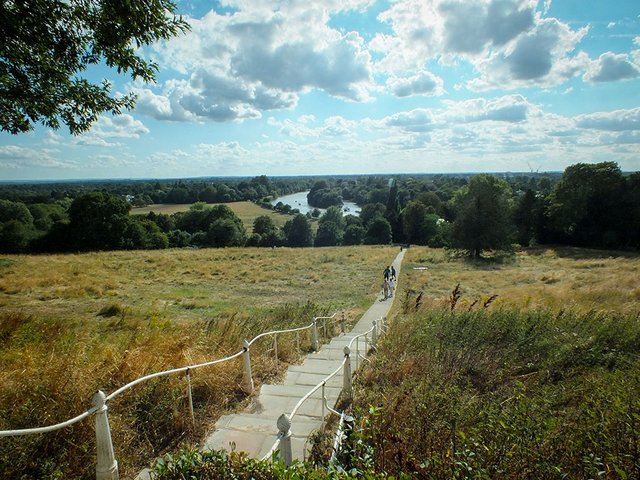 The view from Richmond hill. Great place to watch kestrels and parakeets...
(yes, you read that right...)
I was lucky enough to be brought up in the leafy suburbs of Richmond-upon-Thames. I spent many happy years walking along the Thames, visiting Kew Gardens and running around the parks and greens. The memories quickly come flooding back whenever I see this place in photos.
Old Deer Park
Once owned by Queen Elizabeth 1 and then used as a hunting park for King James 1, it is now a recreational space owned by the crown estate and bordered by the Thames and Kew Gardens. My parents used to bring me here as a toddler and I visited this place almost daily up to my late teen years for cycling, tennis and jogging type activities (I often forget how active I was back then lol)...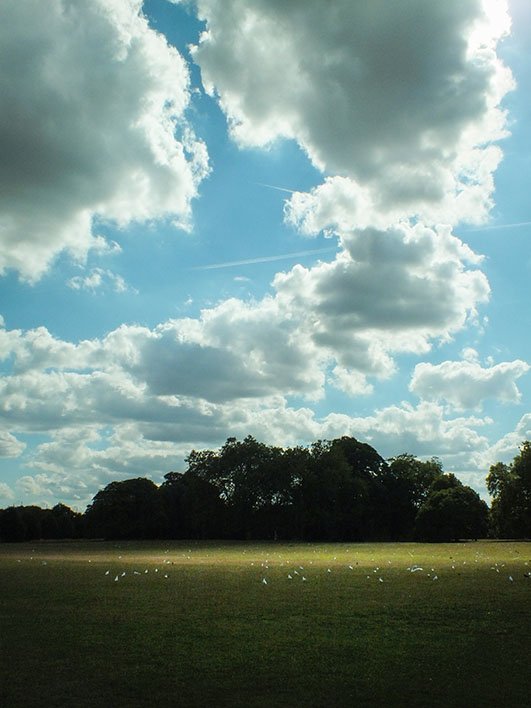 Birds take over when it's quiet...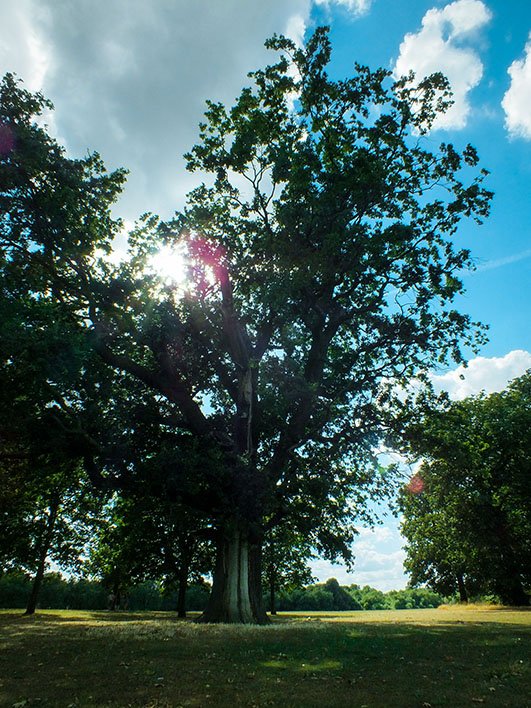 Old oak showing evidence of a lightning strike...
Although there are no longer any deer, I've often seen foxes here in the early evening, although not on this visit sadly.
Terrace Gardens
This has been a public park since the 1880's, built on the site of an old brickworks. I used to come here frequently to feed the grey squirrels and go climbing up the 'steep' slopes and tree roots (which no longer seem that big at all, lol). Lots of wildlife here for nature lovers, including wild parakeets (released accidentally into the wild, probably as escaped pets)...never saw these here during my childhood, and now they are quite common.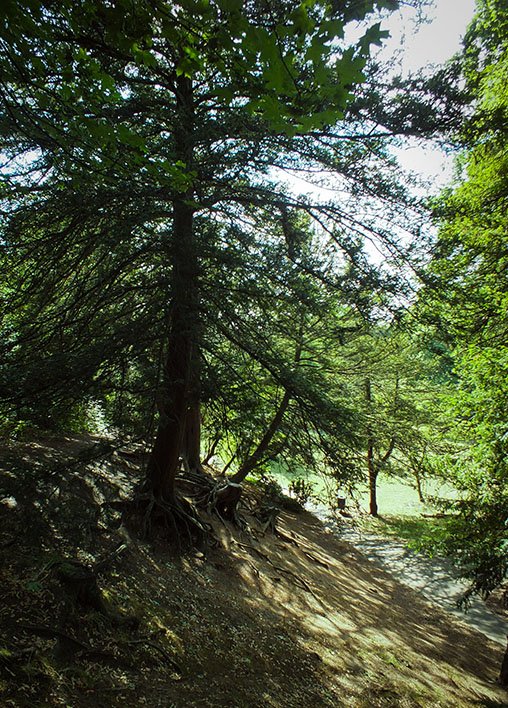 I nipped in briefly to Terrace Gardens (or 'squirrel park'
as I called it when I was little)...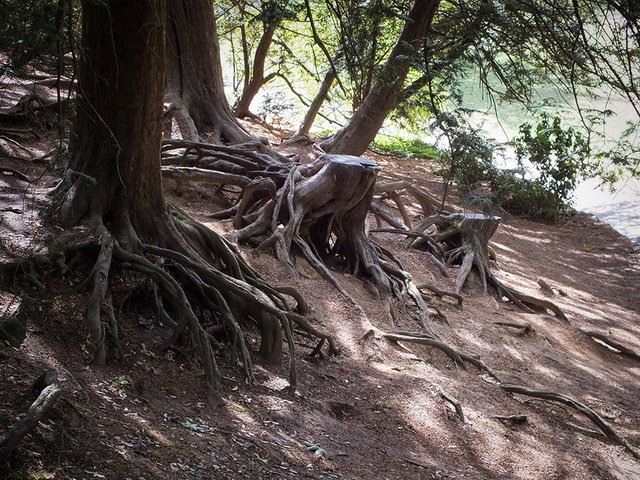 These roots seemed huge when I clambered over them as a kid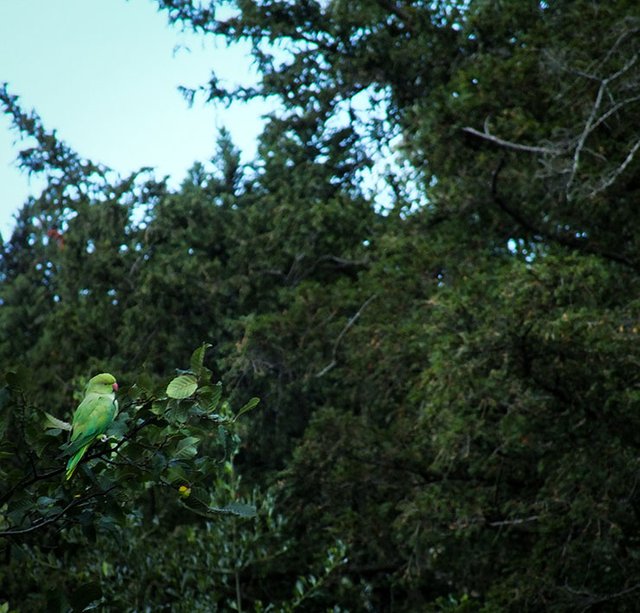 A wild London parakeet, just chillin'....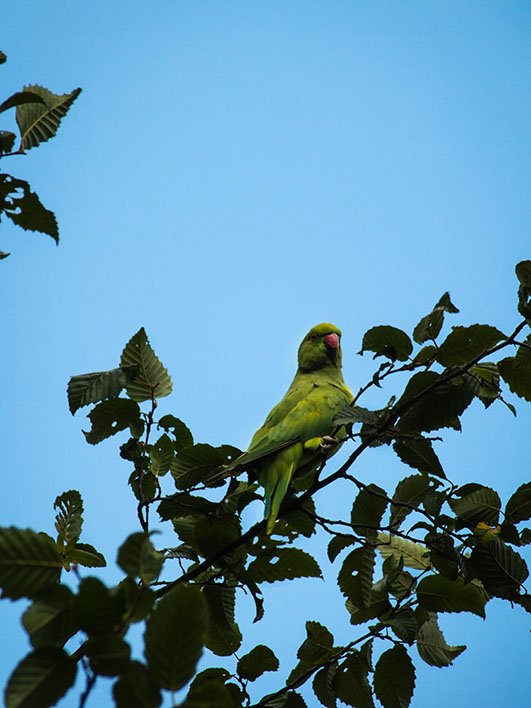 These birds weren't around in my youth, at least not here anyway....
Richmond Park
This is the largest of London's royal parks and well-worth a visit. It's a national nature reserve, SSSI (Site of special scientific interest) and conservation area. It is home to free-roaming deer populations, joggers and a wealth of other wildlife. Opened in the 1600's by King James 1. From certain slopes in the park, you can get a good view of central London, including the shard.
We were only there for 30 minutes but managed to spot a deer herd on the move, and a few individuals taking a break...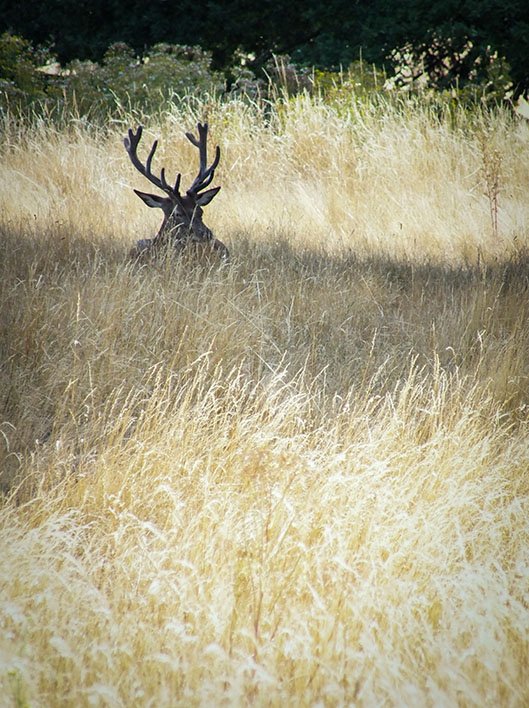 A Fallow deer resting from the mid-day sun
Buckingham Palace and St Jame's Park
We spent the following day doing 'touristy' things in central London and yet still managed to see a few unusual sights...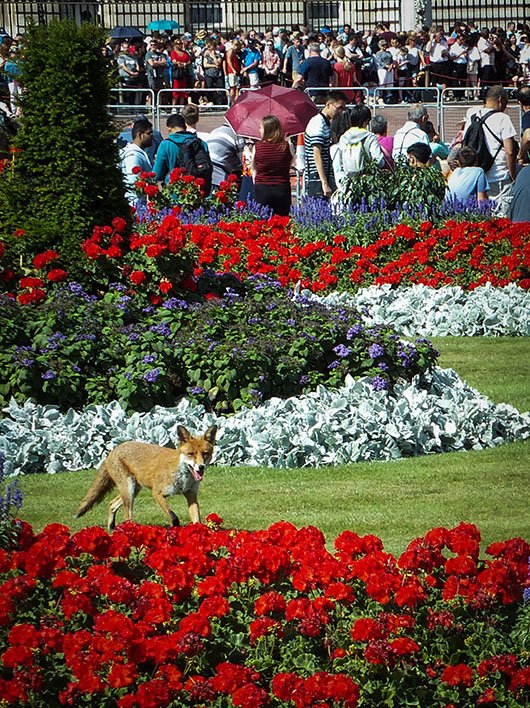 Most of the crowds were watching the changing
of the guard, we were watching an Urban fox....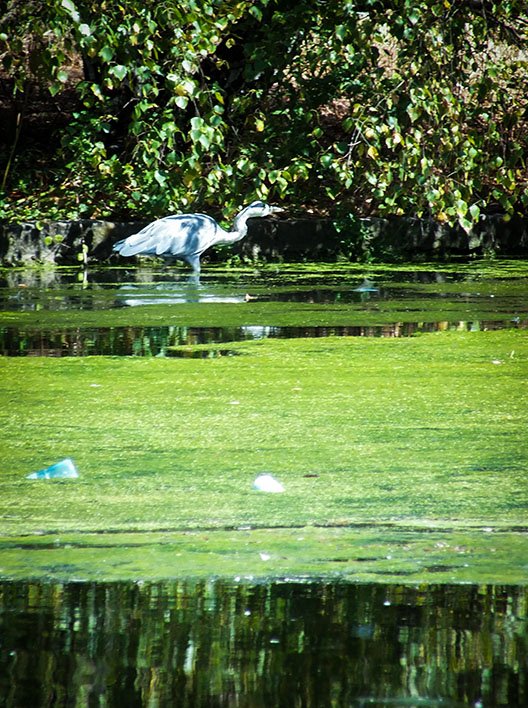 Grey Heron, looking for a snack in the
shallow ponds around St James' Park...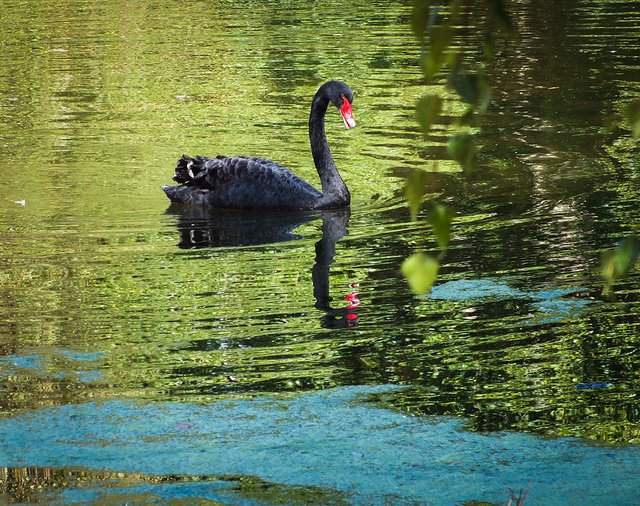 A black swan, doing it's thing...
London is full of wonderful sights and experiences, and the natural world is still thankfully part of that list - if you're not too busy to see it...
Adam
(All photographs Copyright of Adam Fryda)