The capital of The Netherlands is notorious for it's Red Light District and other legal attractions. Since it's two days before Valentines Day you can consider Amsterdam as your love travel destination without even throwing a glance at the Red Lights...
Here are some beautiful places to visit while holding hands with your loved one.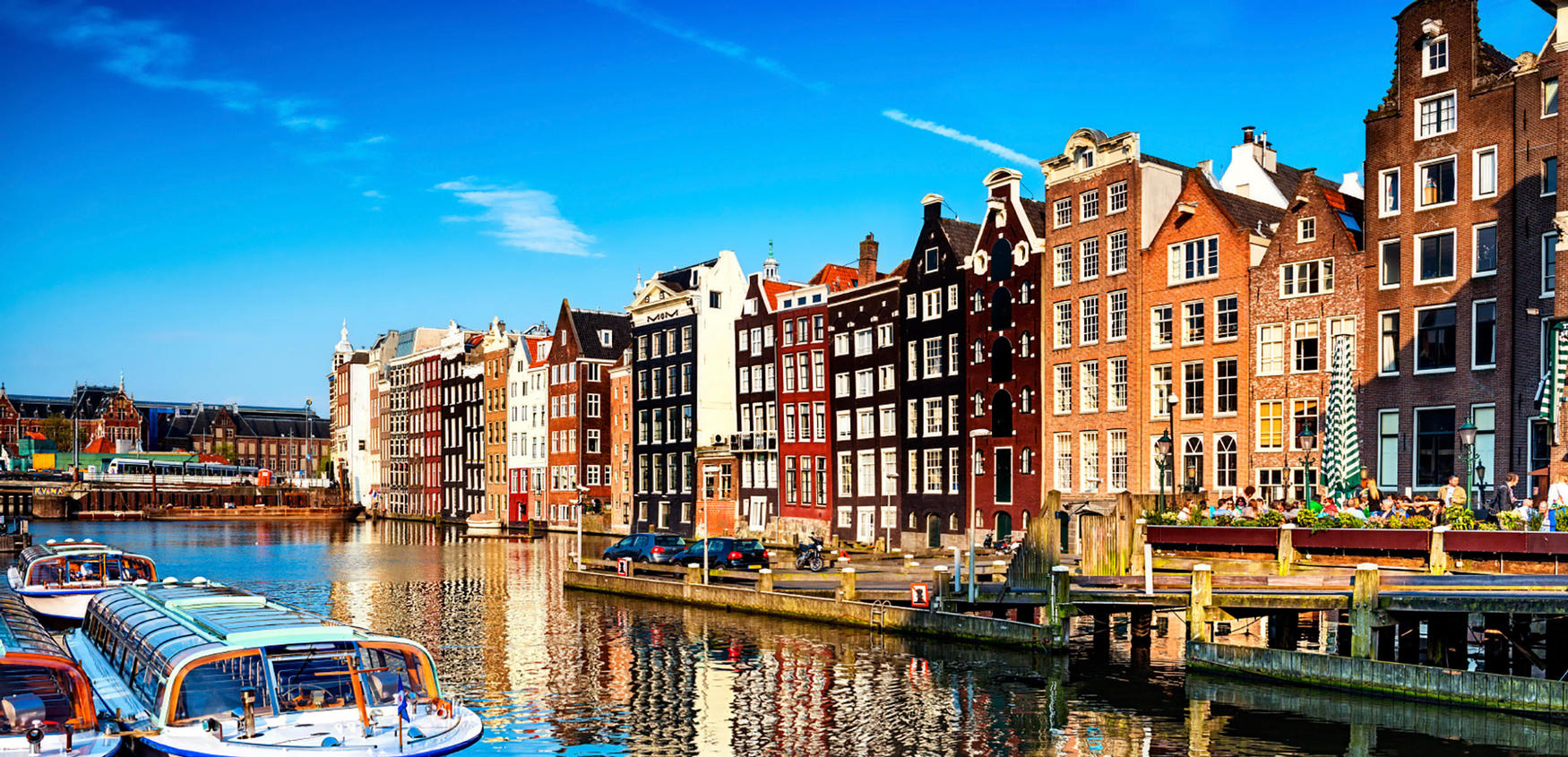 image source
Koninklijk Paleis
Situated in the center of the city near Dam market, it's one of the three Royal Palaces. In the 17th century it used to be Amsterdam's city hall, becoming a palace during Napoleon's war.
Although it is still used by the royal family, for special events, it's open for tourists most of the year.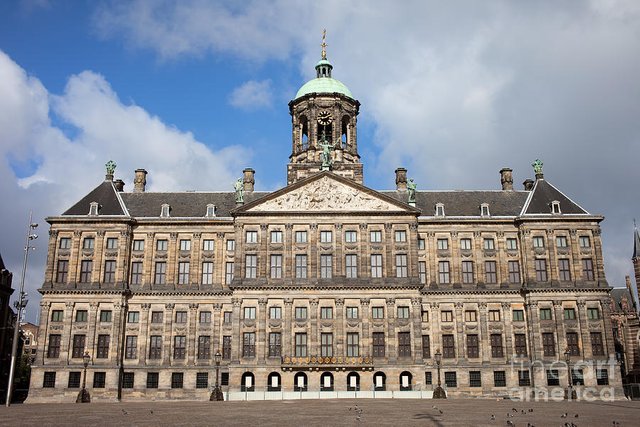 image source
Scheepvaartmuseum
The national marine museum(today) was build in 1656 as a marine warehouse. Trading over the sees made Amsterdam one of the most wealthy capitals in the 1600's. The building has 18 big chambers with marine sculptures that recreate the life of the soldiers during those times.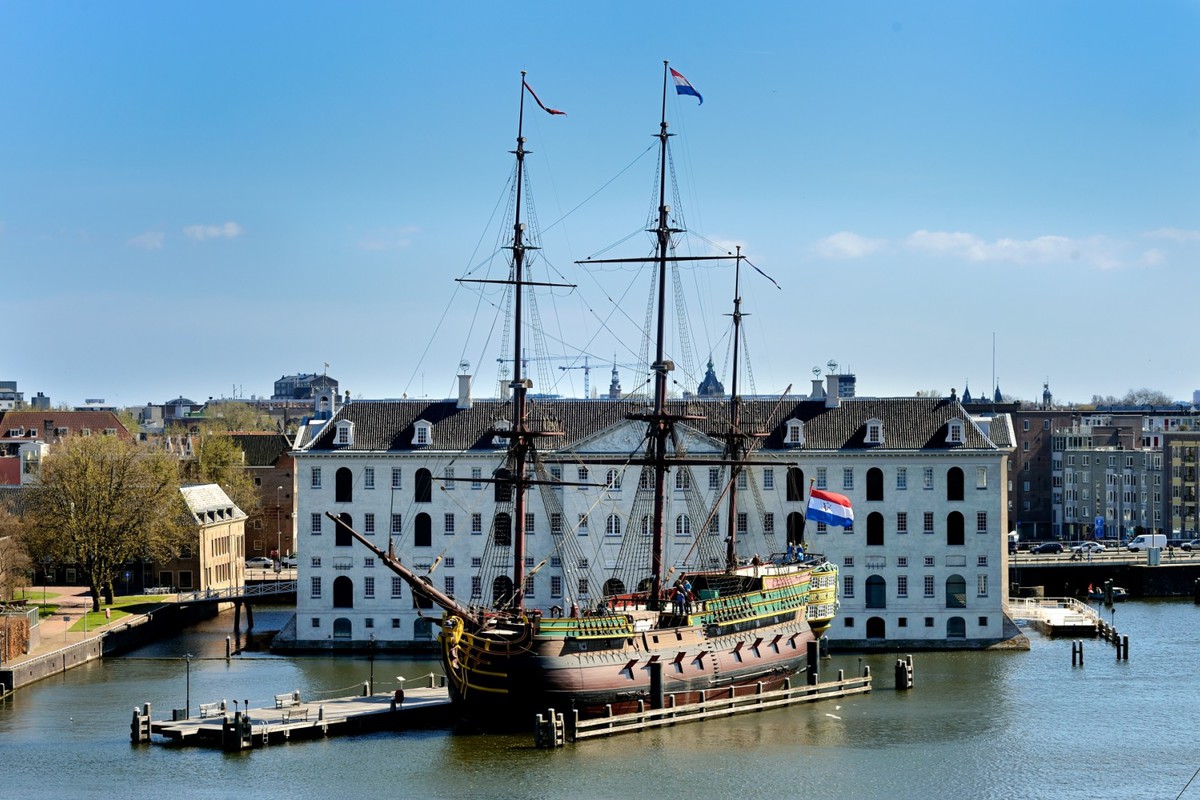 image source
Bloemenmarkt or The Market of Flowers
The market is to be found on the southern canal of the Singel. It is famous for being the only floating flower market in the world. It was built in 1862 and hosts more than 10 flower stores and many gift shops where you will definitely find the perfect Valentines Day gift.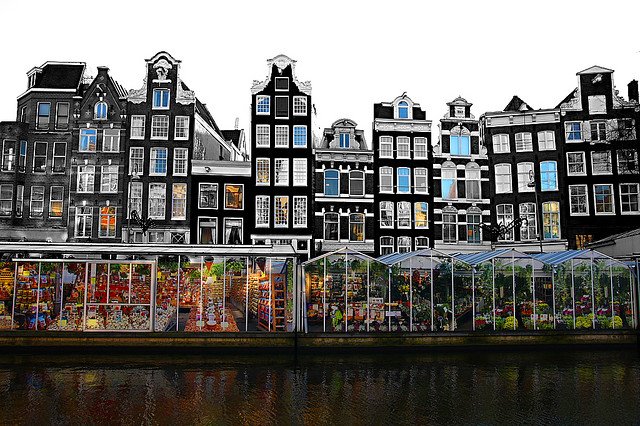 image source
The Van Gogh Museum
The Van Gogh Museum can be find in what is called the Museum's Market, or Museumplein, and is the place where most of the artists paintings and letter are exposed. Gerrit Rietveld was the architect behind the construction of the building in the '70s. It has four levels hosting 200 paintings from the post-impressionist dutch period. The Van Gogh Museum is one of the main attractions in Amsterdam.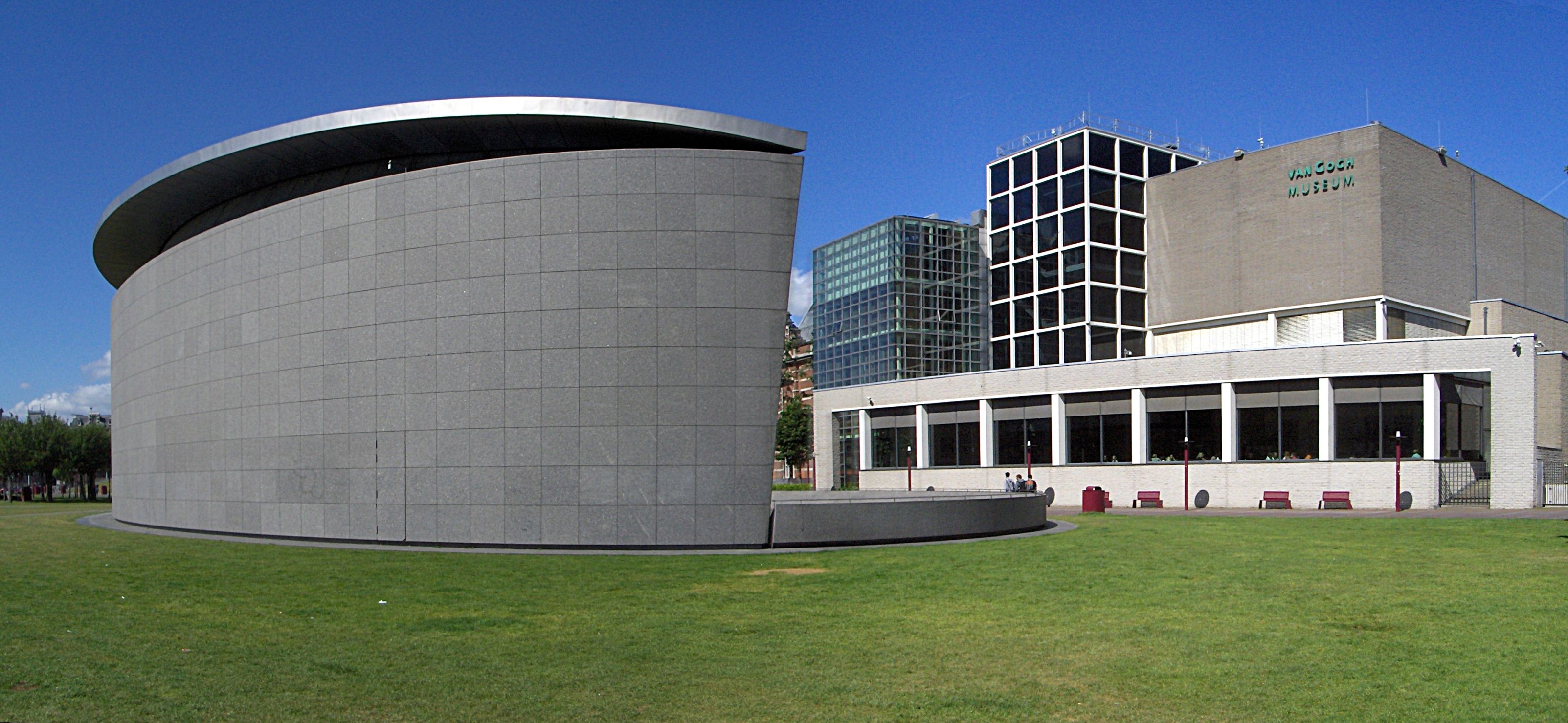 image source
It is worth mentioning also the beautiful water canals that makes Amsterdam famous for. If the gondolas from Venice were not such a great attraction for you, than you will definitely enjoy a boat trip in Amsterdam.