Dear steemit friends,
First to say, I'm definitely not a hiker and I have recently visited a country like new Zealand , especially South Island , where 90% of the attractions are hikes and walks . But lucky for me, there are plenty of amazing views from the road side or from the park or even from the room we slept.
Here are some of the views that are absolutely stunning.
Manapouri
Manapouri was really a small town that we stopped to break our journey to Milford sound. And I'm Glad we did, it was absolutely stunning place. By this time we have seen, a dozen of beautiful lakes .
But I felt Lake Manapouri is amongst the most beautiful as it has the array of 33 small island. The backdrop of the majestic Mountain ranges make the view ever stunning .
Location:
We stayed at 2 nights in Manapouri Lakeview Motor Inn.The view from our room is something you would see from the movie, after all many international movies like lord of the ring and Jurassic Park etc were filmed at the Fiordland National Park , which is where the region of manapouri is. They even have a sandy beach. , although lake and beach seems a bit strange .and there you have a whole place of paradise to yourself. We also seen the rainbow twice when we were there. So look out for one when u have a chance .
Peter's Lookout
There are many lookout in new Zealand. They can be easily found with signs , so it's hard to missed out. This particular look out was on the way to mount Cook national park .
The view here is amazing with mountains to your back, the glacier lake
in blue in front and the snow capped mountains beyond that( aka mount cook ) . You can
even go down by the lake pukaki .But I will pray for sunny day to be able to clearly see the snow from far.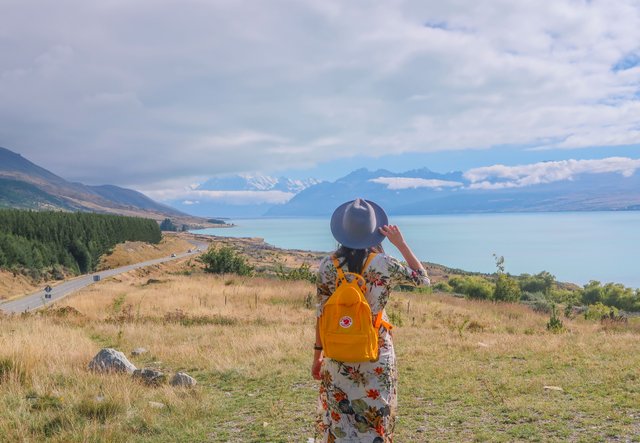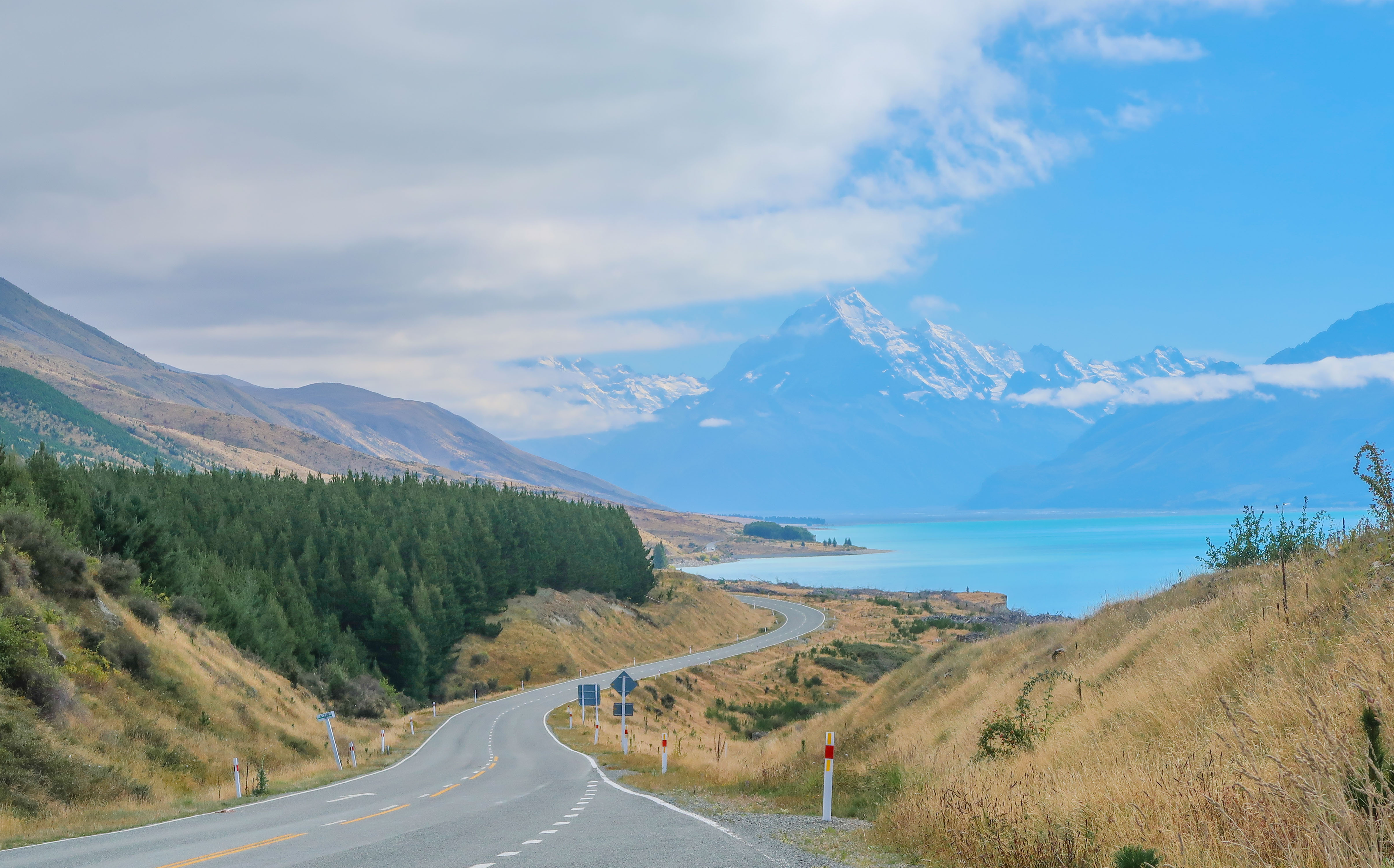 Road to Mt. Cook National park
After passing through the " peter look out" ,you will have another stunning drive. This particular drive remind me Iran. I always think Iran could be one of the best countries to have a road trip too. Since the road is highway, the cars passing through this road went really fast. But there are a few safe areas to pull off and take some snaps like this one.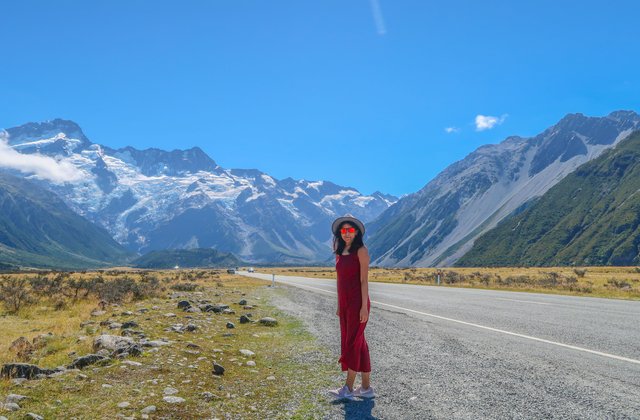 Hooker Valley walk
This 5 km walking track in Mount Cook National Park leads to Hooker Lake & offers amazing views. To truly admit, it was definitely a struggle for me to do this walk, The route has a well path, but it was pretty crowded and I felt like everyone was rushing on and off. But can't complain with this view though! Although the valley remind me spiti valley, which I definitely prefer more as I could sit on a car. :P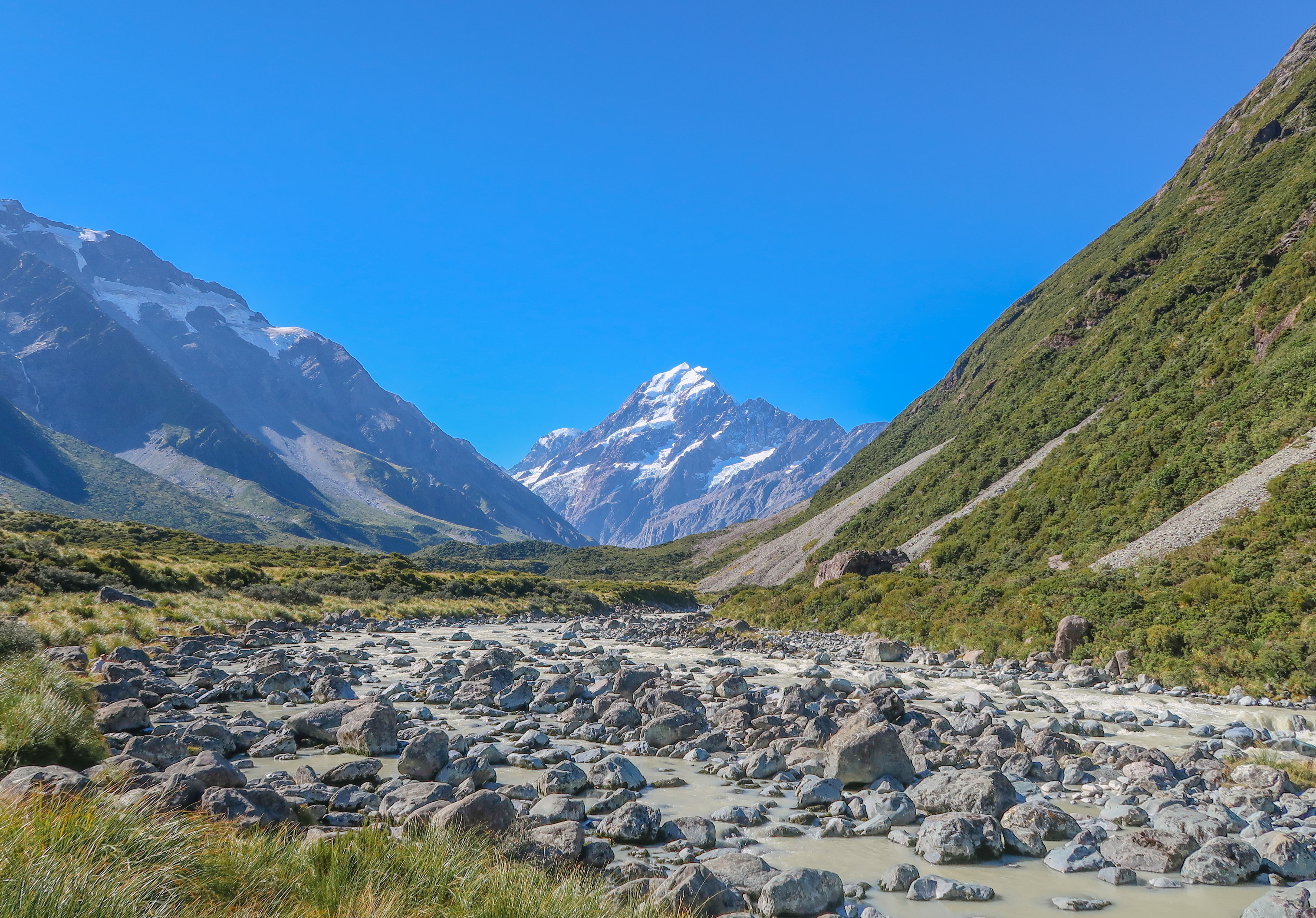 Drive from lake Hawea to lake wanaka lookout
This drive was pretty awesome, as you drive along the beautiful blue lakes one after another.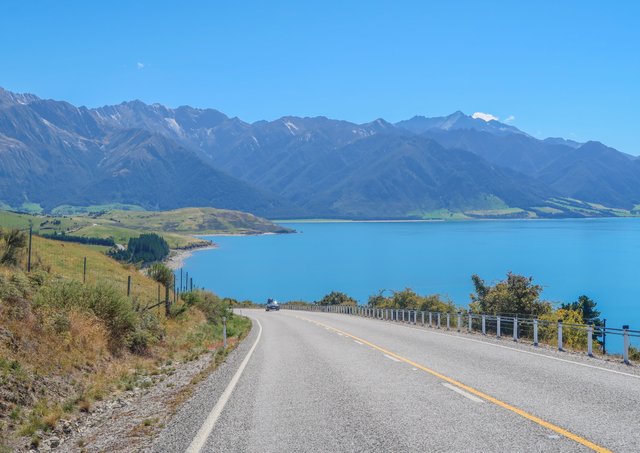 Rippon Vineyard
If you are like me who didn't like hiking but enjoy good view, I highly recommend to stop by at this winery at Wanaka town .
Seriously, the view from there is one of the best view in south island, in my honest opinion and it is totally free to visit.
You can also take part in their free wine tasting and try out the many different wine. As I don't drink , I can't say how their taste are but my friends told me they are good and pretty affordable. During our visit, we got to witness a private wedding event from a far and it was amazing.
Dear future husband, this could totally be our wedding venue! Argh..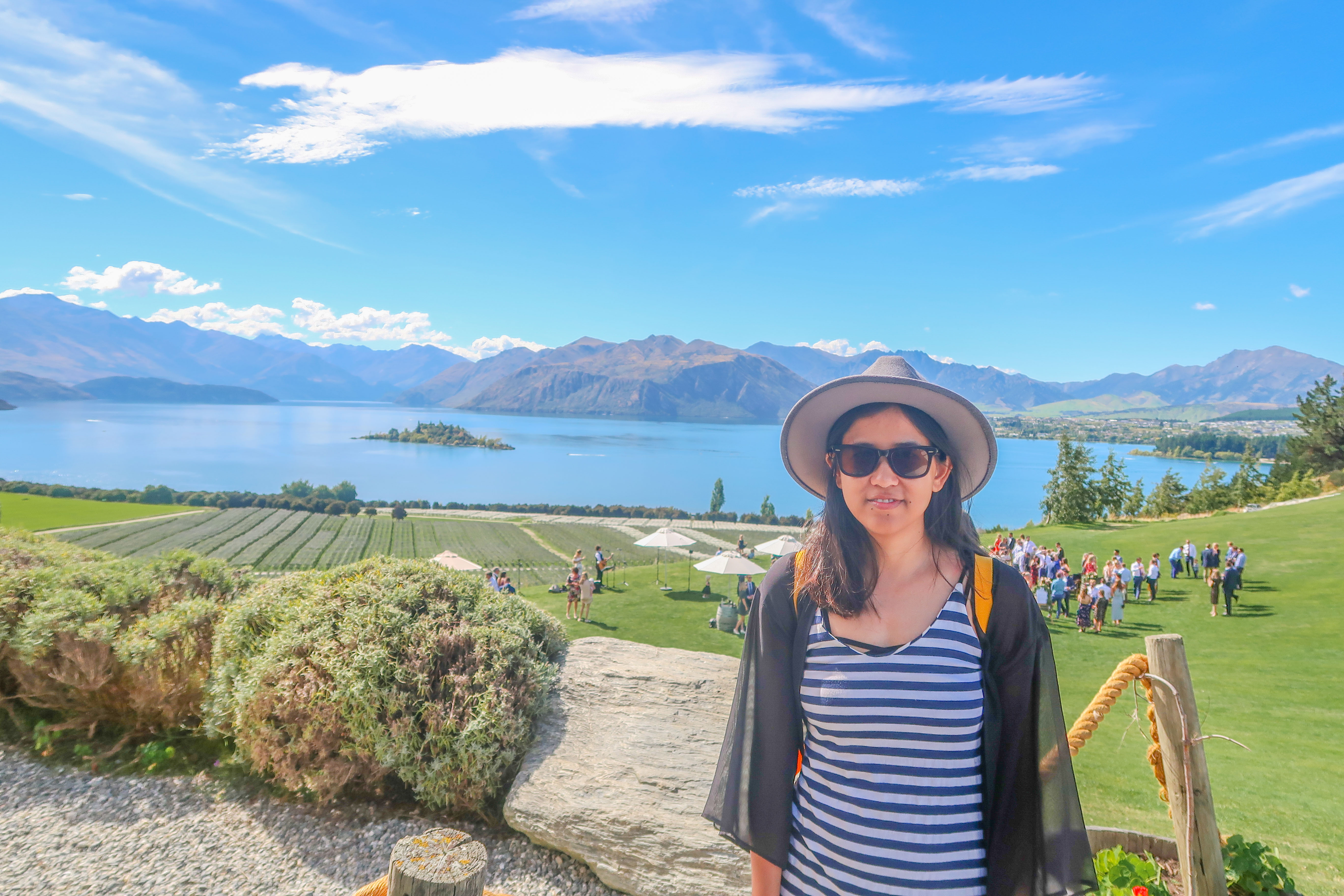 Rob Roy Glacier (The drive to Mt. Aspiring car park )
Although again , we didn't do any hike as we arrived there pretty late. But this is one of my favorite drives in South island – it's absolutely stunning. I know I probably had said it a lot in this post, But it truly is. We drove along a dirt farm roads and it has to be driven slowly. But it was probably better as we could enjoy the many animals farms and mountains. The road is directly towards the big mountains and finally ended at glaciers of the park.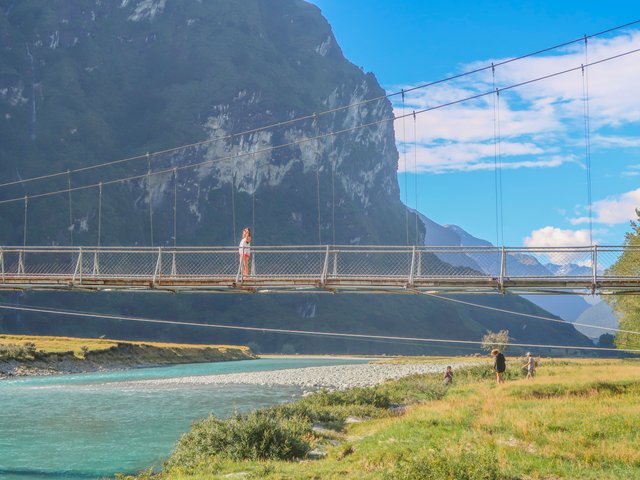 Lots of animals Farms
I have read somewhere this statement " there are more animals than people on newzealand" and I totally agree! We had seen way too much of them and the highlights would be these littles guys called alpaca. Super friendly!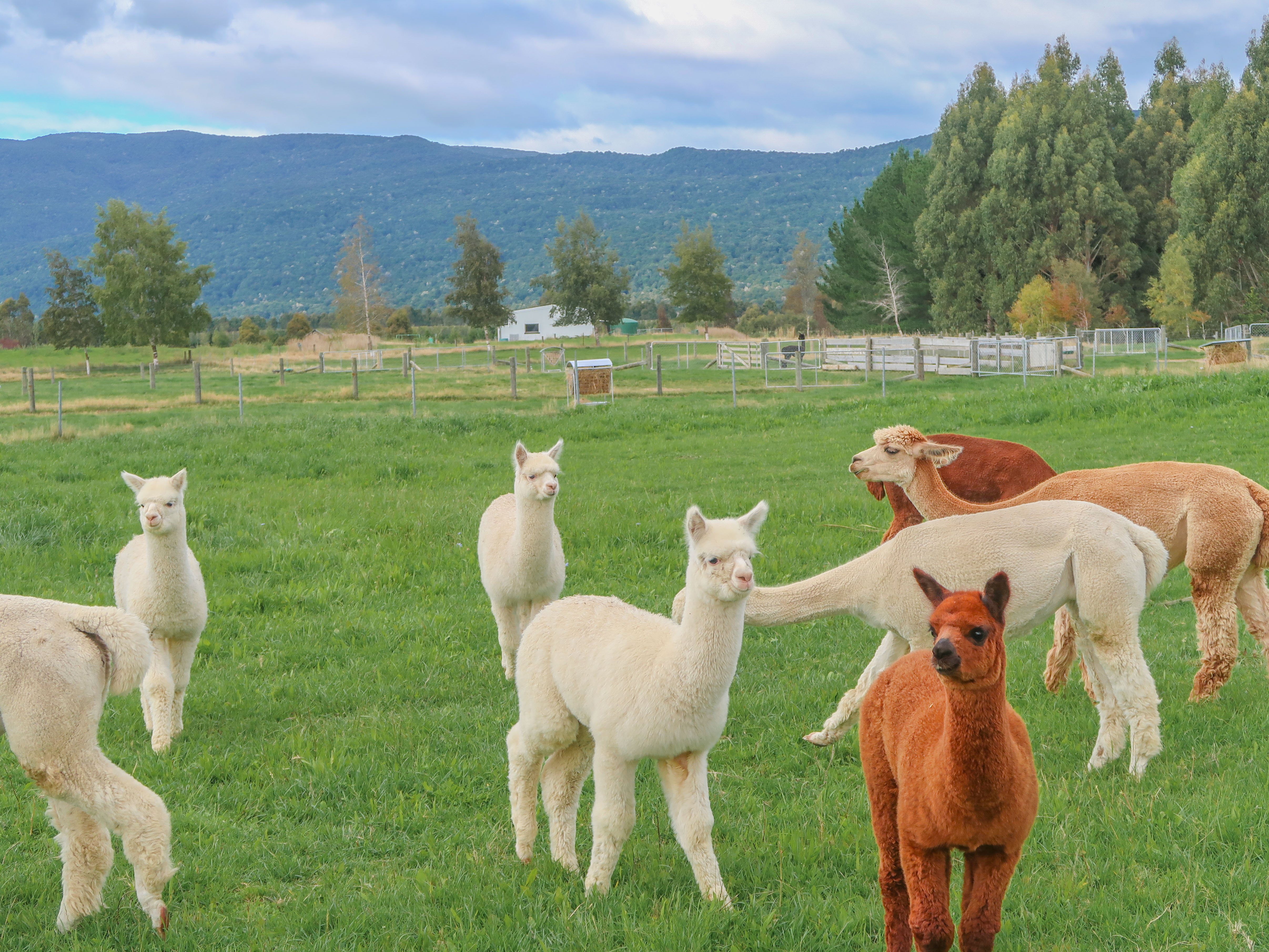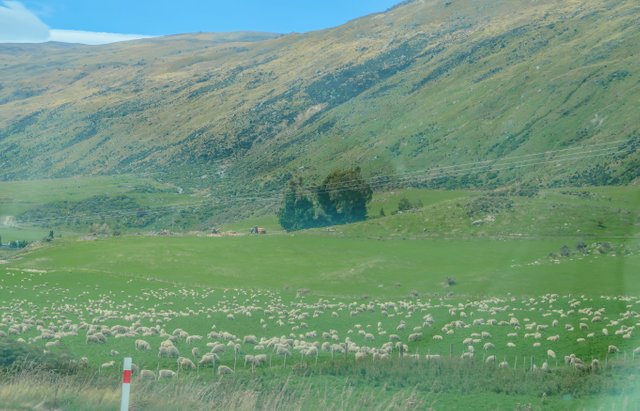 Can you able to count how many of them?
Drive to Milford sound
I would say the drive was mostly in the forest and we had bad weather day. But there was a one way tunnel before reaching to the Milford sound terminal and I particularly love the sights of that area. Even if it was raining , we are graced with hundreds of temporary waterfalls cascading down from the mists.What a sight!
Ferry terminal at Milford sound
This must be one of the most beautiful ferry terminal in the world. Although I am glad, I did the cruise thingy, but I have to say the view at the ferry terminal was my most favorite!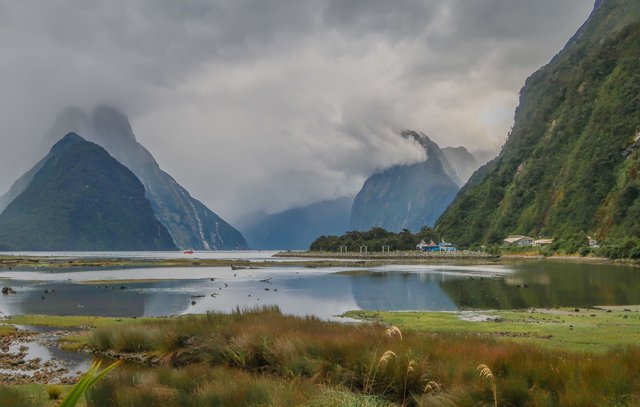 Queenstown
Queenstown was the most crowded place that we visited in South island. But I guess I can't skip the view of the town , as they are pretty picturesque from anywhere.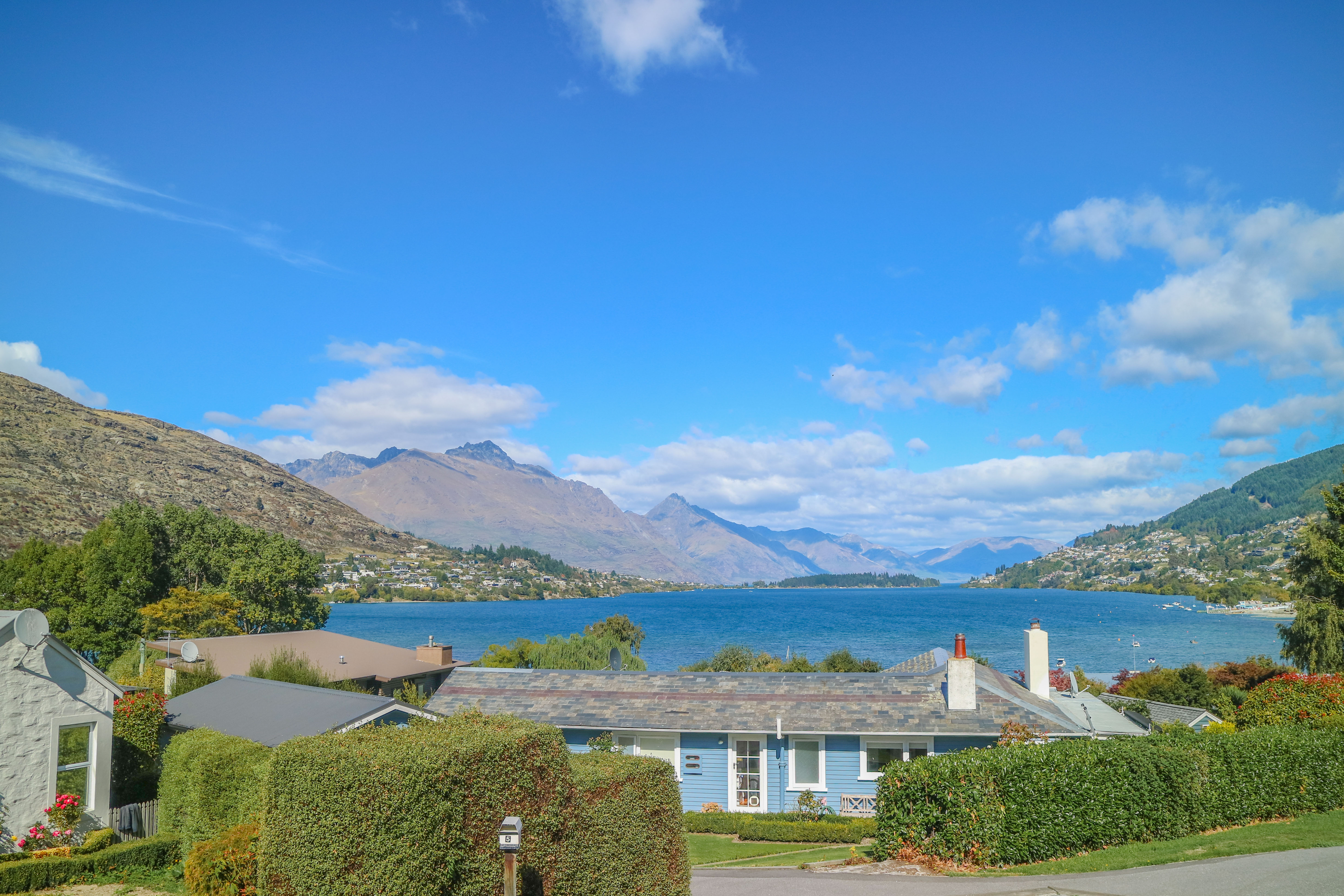 The many lakes that aren't so popular
On every town and place we stopped by, there was always a lake nearby. And I absolutely loved them all. Most of them had hardly anyone. You could see someone walking the dogs in a far.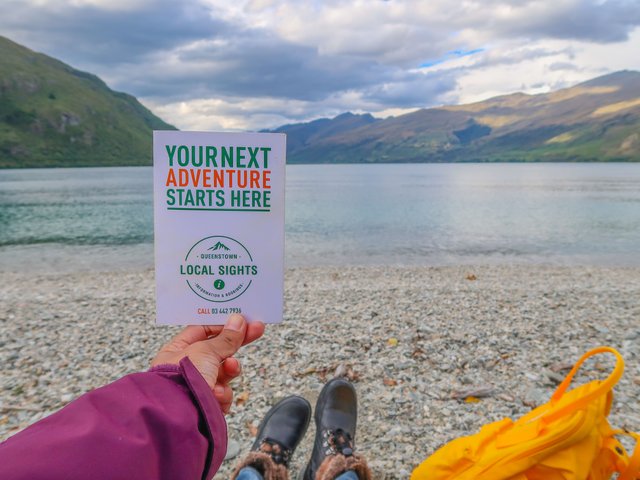 This one is at Kingston, a place which is 45 min drive away from Queenstown . In Queenstown, you have to share with tons of people. In here, I was just alone for an entire time! I love it , but not so much on the wind as it was freezing cold.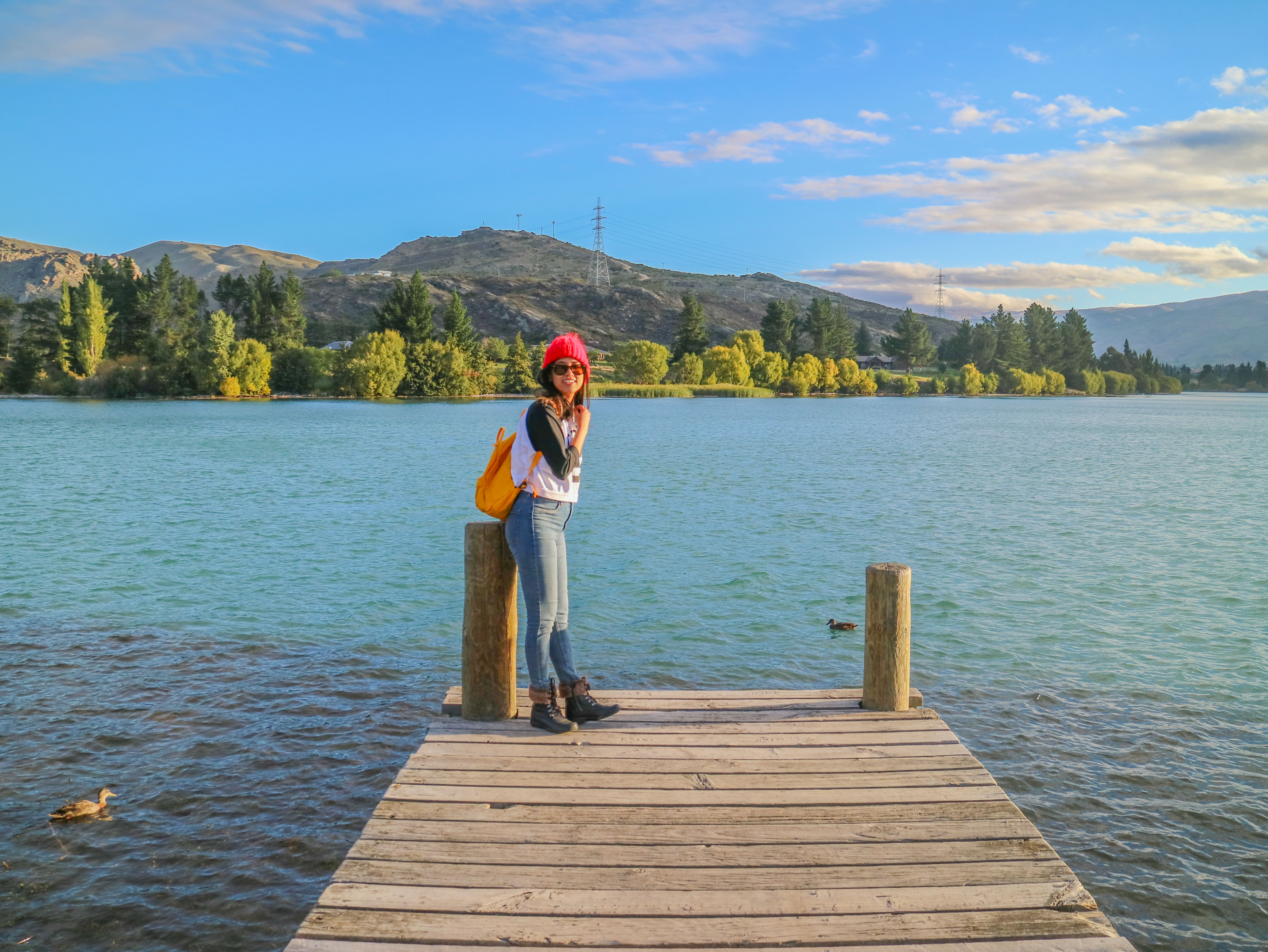 Another lovely lake.
Blue lakes
The famous lake in South island are lake tekapo and Lake Pukaki. The colors are so blue it looks fake. Seriously, I have never seen a lake this surreal blue!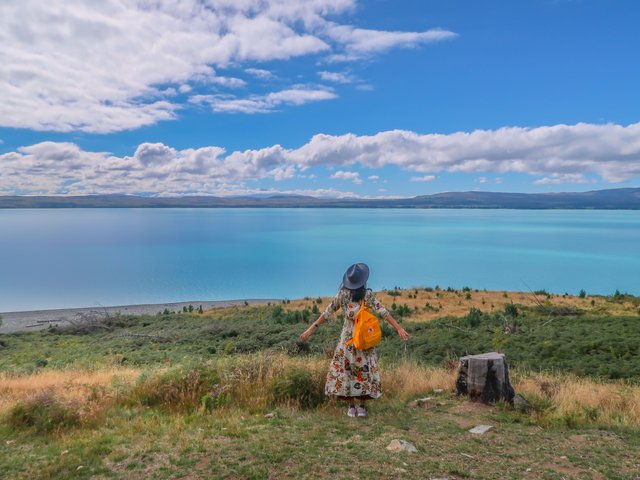 Great coastal drive
Mountains on the other and the ocean on the opposite. I haven't been to the great ocean road in Australia, but this one took my breath away. It was also niceto have warmer temperature at the west coast.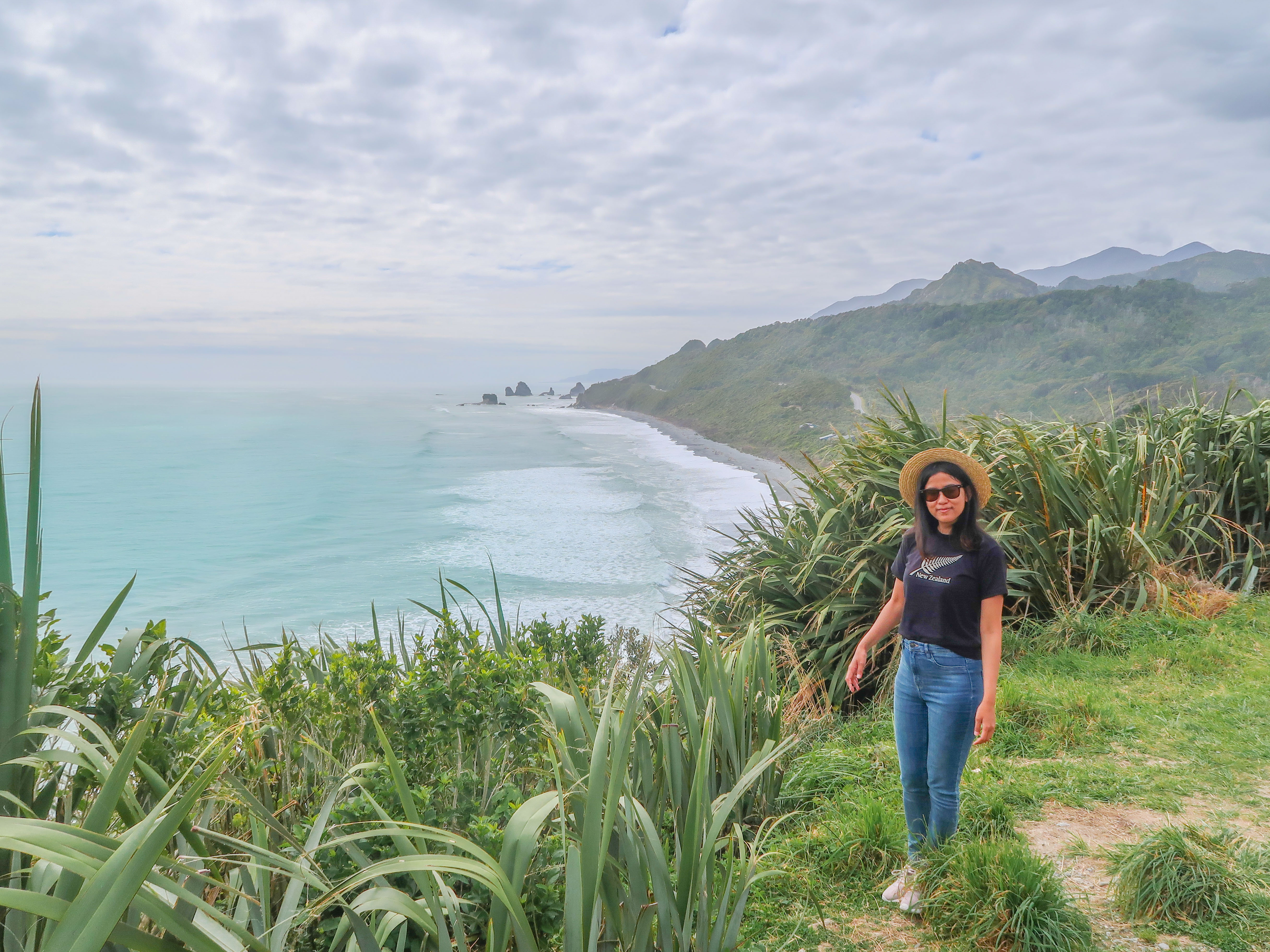 Arthur Pass
This was the last mountain pass we drove through and definitely my most favorite. We had a cloudy and raining day and finally the sky cleared up to get this kind of views!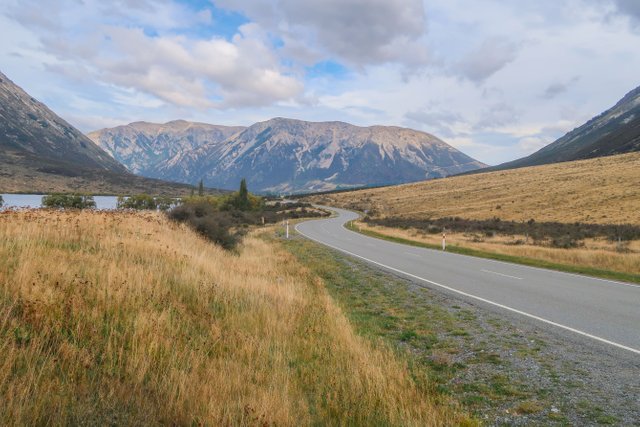 Under the stars
Apart from all the sights, we had the amazing sky that were full of stars every single nights! It was also my first time seeing the milky way and I will always remember these moments.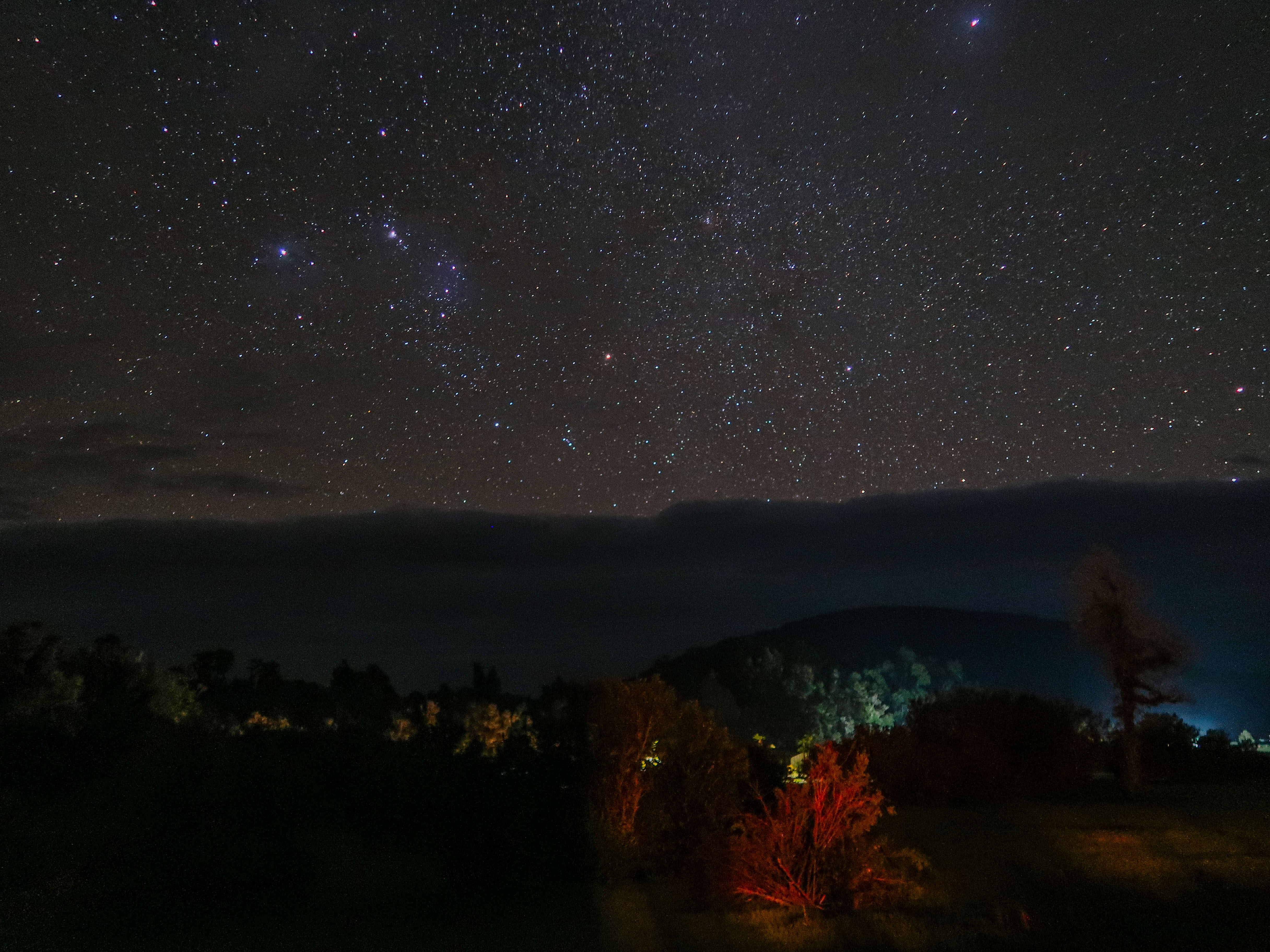 Thank you guys for reading until this far. I hope you enjoy this one.. Which one is ur favorite , let me know in the
comment!