Dear steemit friends,
Since I am self-proclaimed boring person, the last thing I want to do during my travel would be visiting a bar.But since I am traveling through New Zealand with a group of friends, it is only fair that we visited the famous Below Zero Ice Bar in Queenstown.
MINUS 5º ICE BAR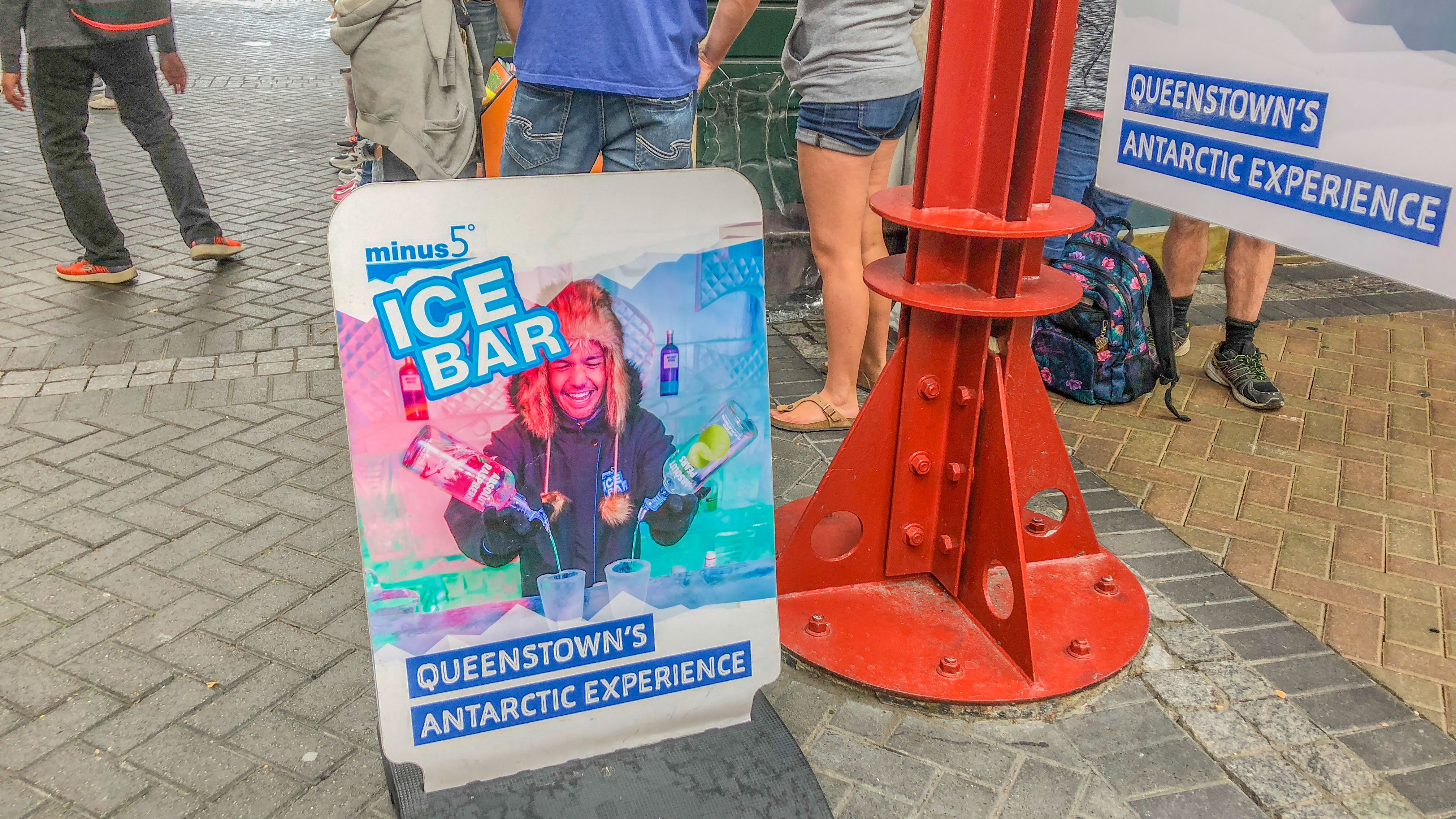 So the ice bar is pretty cool unique bar where there are 18 tonnes of crystal clear ice architecture at below zero temperature. Not only you can see cool ice sculptures and furnitures, you can also enjoy yummy drinks.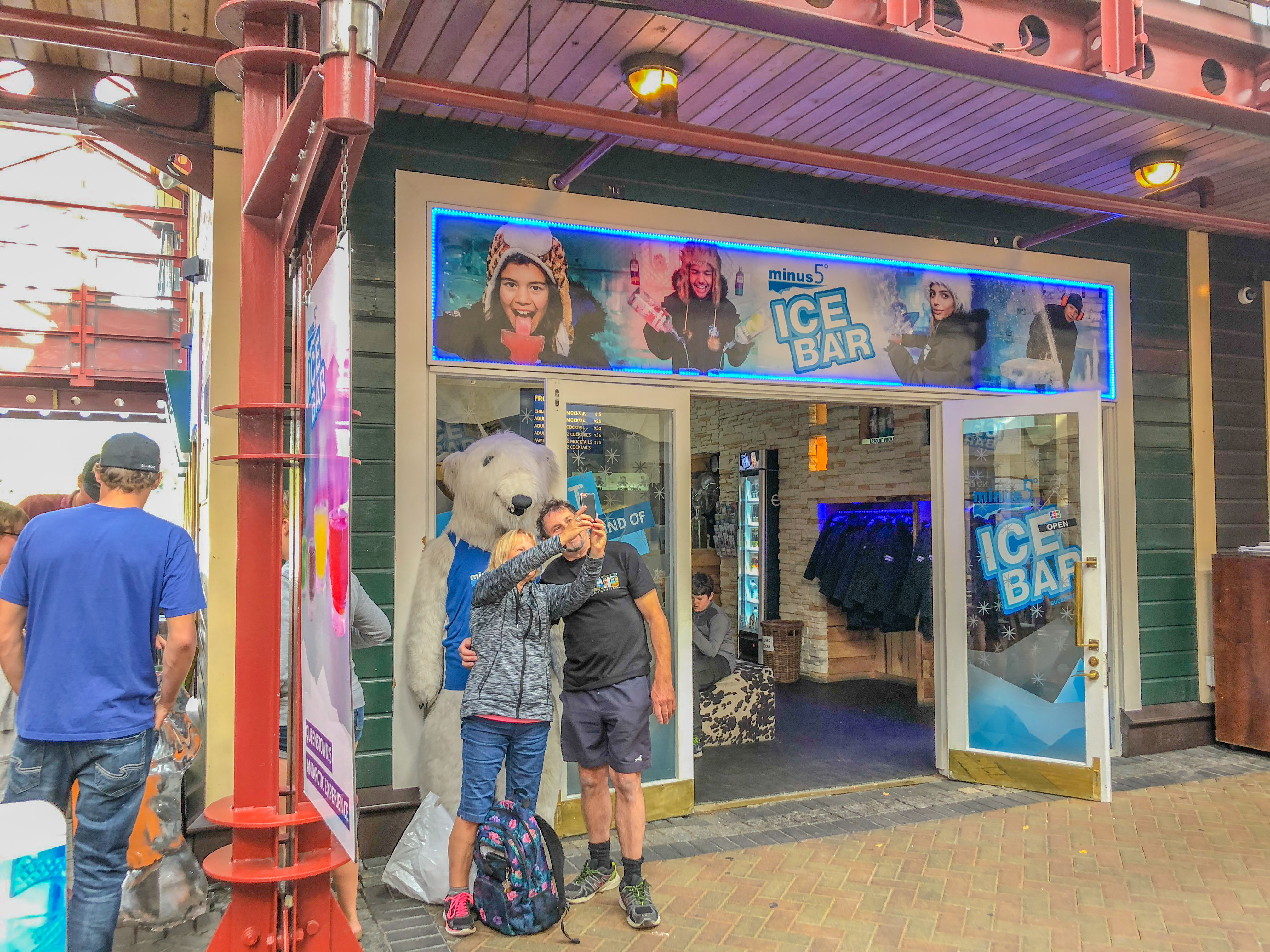 First , this is the ice bar ticketing shop where you purchase the ticket and get dressed. The actual bar was on the opposite. I thought for such a popular tourist place ( the bar was rated as no1 queenstown nightlife in tripadvisor), it's pretty unattractive.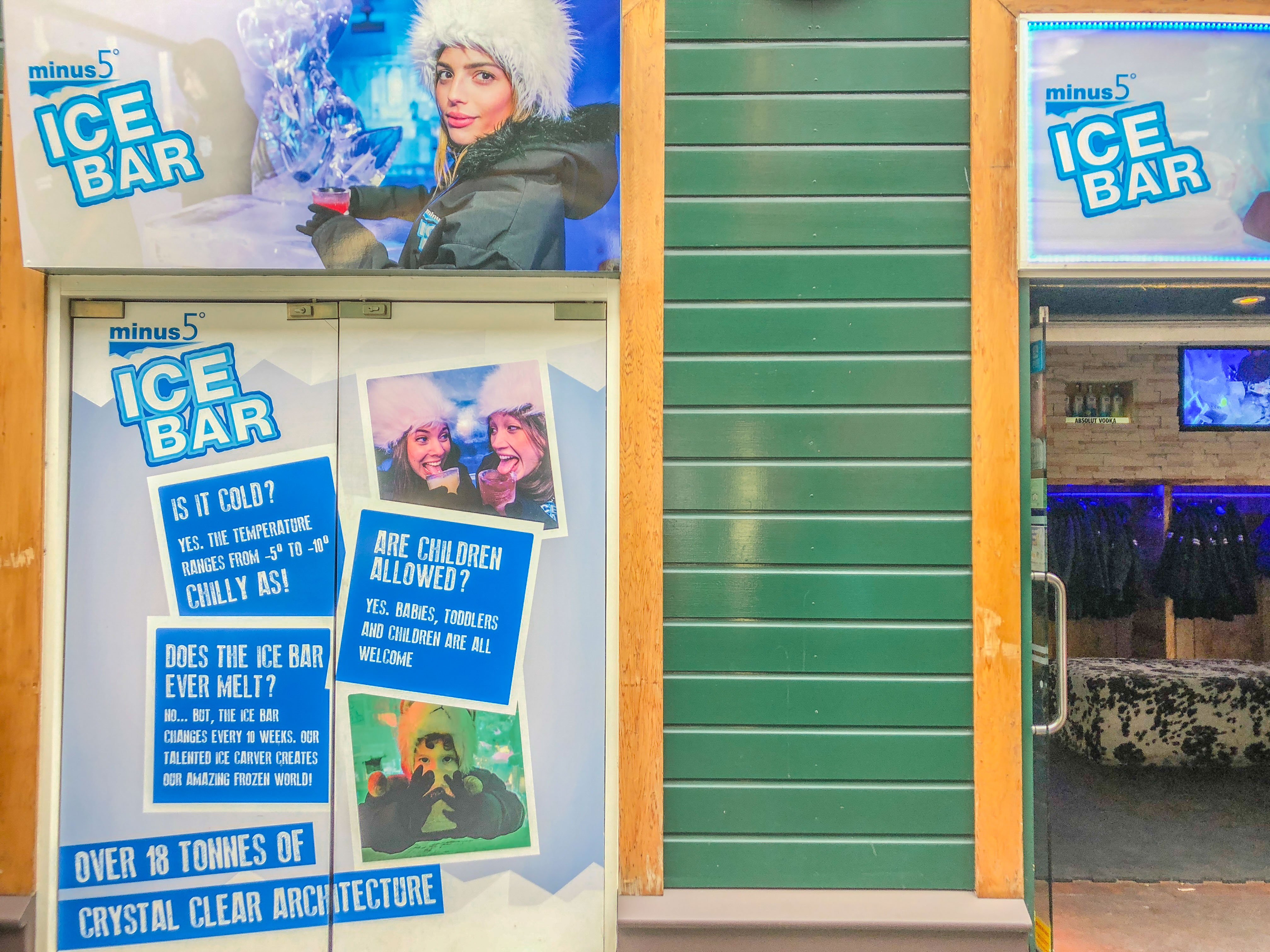 This picture might answers a few questions you might have. Yes children are allowed and the opening hours is from 2pm to 11pm.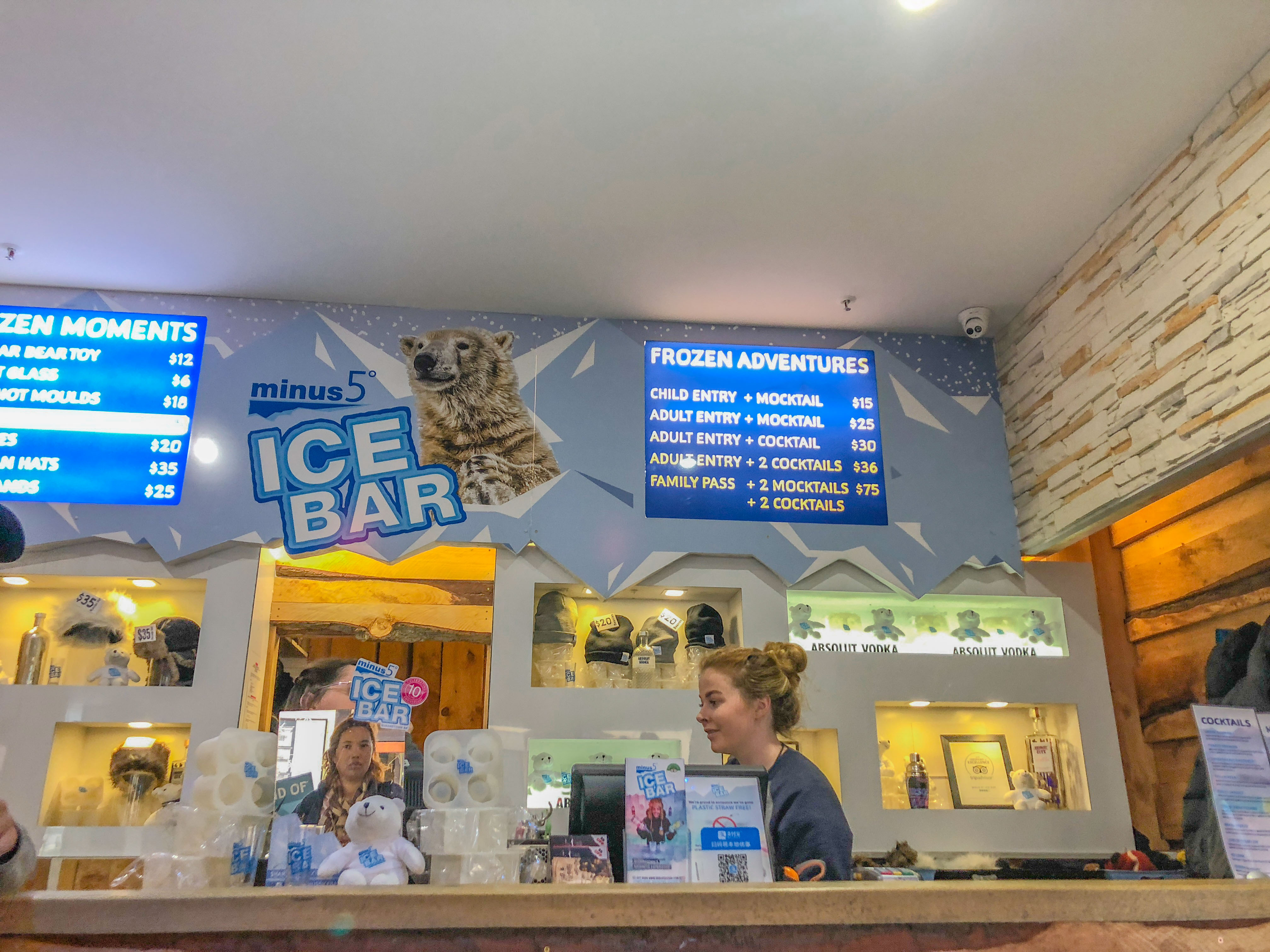 These are current price lists.Tip is you don't have to pay full price as you can get $5 off voucher at tourist information counters around Queenstown.We thought it's necessary to prebook like most attractions in queenstown are but to our surprise , we can just walk in and purchase the ticket.
Child entry + mocktail $15
Adult entry + mocktail $25
Adult entry + cocktail $30
Adult entry + 2 cocktailS $36
Family pass + 2 mocktails + 2 cocktails $75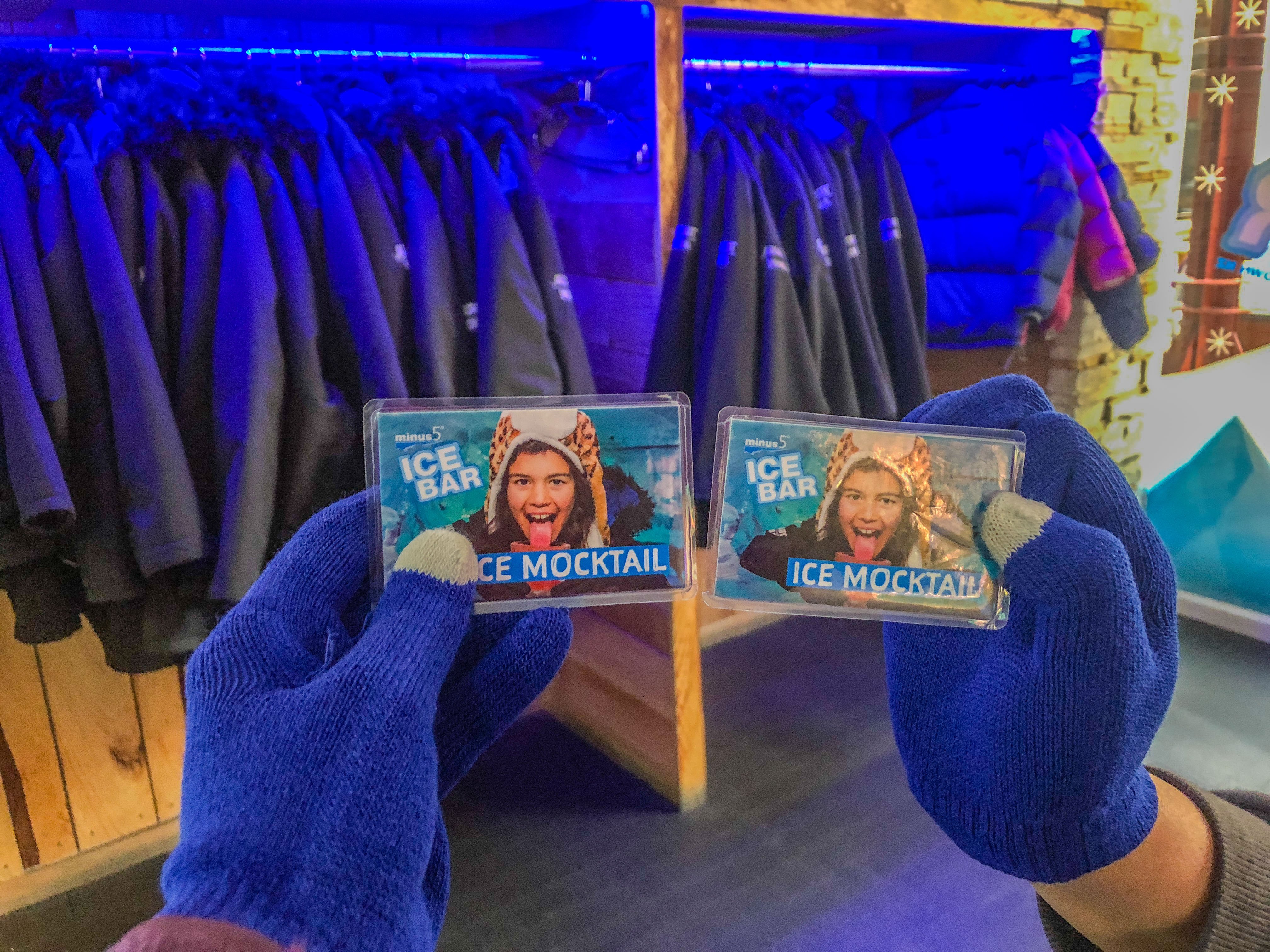 Although they do provide jackets, gloves and boots , but it's really important to dress warm. Don't forget it's freezing temperature.They also provide warm jackets etc for the children. Here 's my mocktail card to claim the drink. Just passed this at the counter and choose the drink you would like.
You have to be over 18 year to drink the cocktails, we were requested for our passports. But is always nice to be thought 10 years younger than your age right.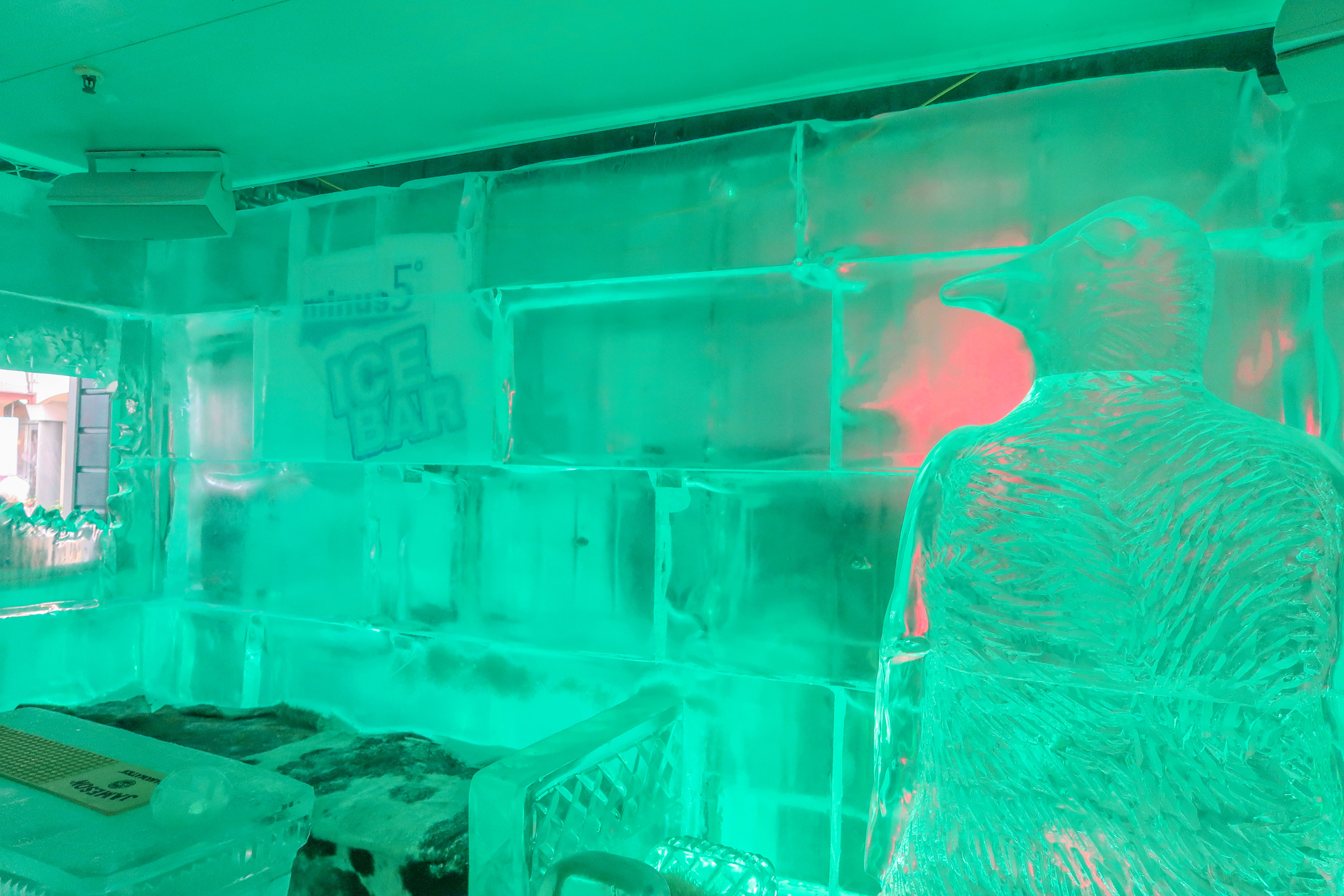 The entry to the bar was in a group. There were around 20 of us. First we were briefed by the friendly barterer which informed us that the new sculptures had been recently been made..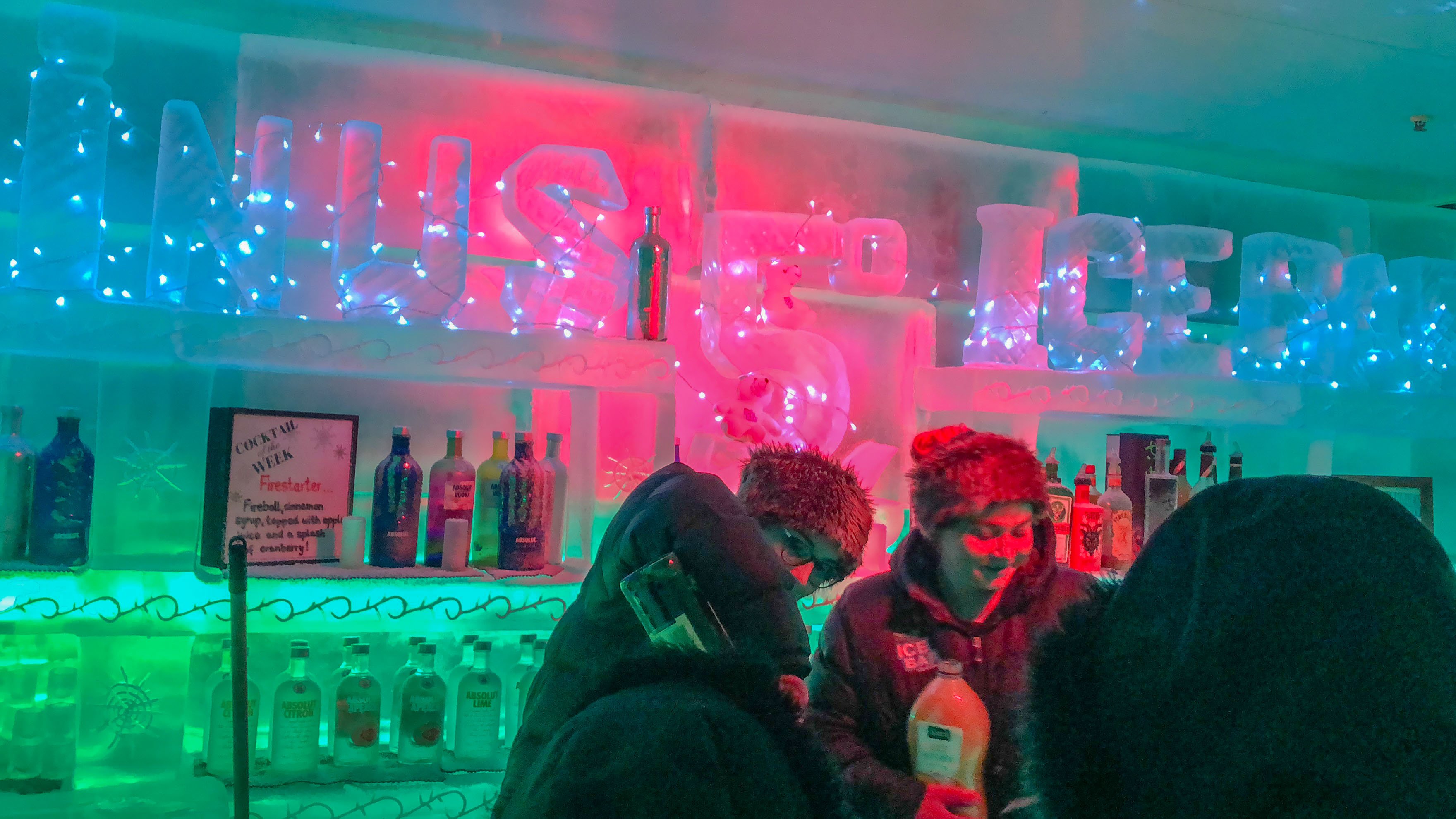 The bar was pretty small and it felt a bit cramp with many people and of course everything is made of ice, tables and chairs.
Additionally, whole bar was beautifully lit with blues and greens through to purples, all illuminating and changing through the ice .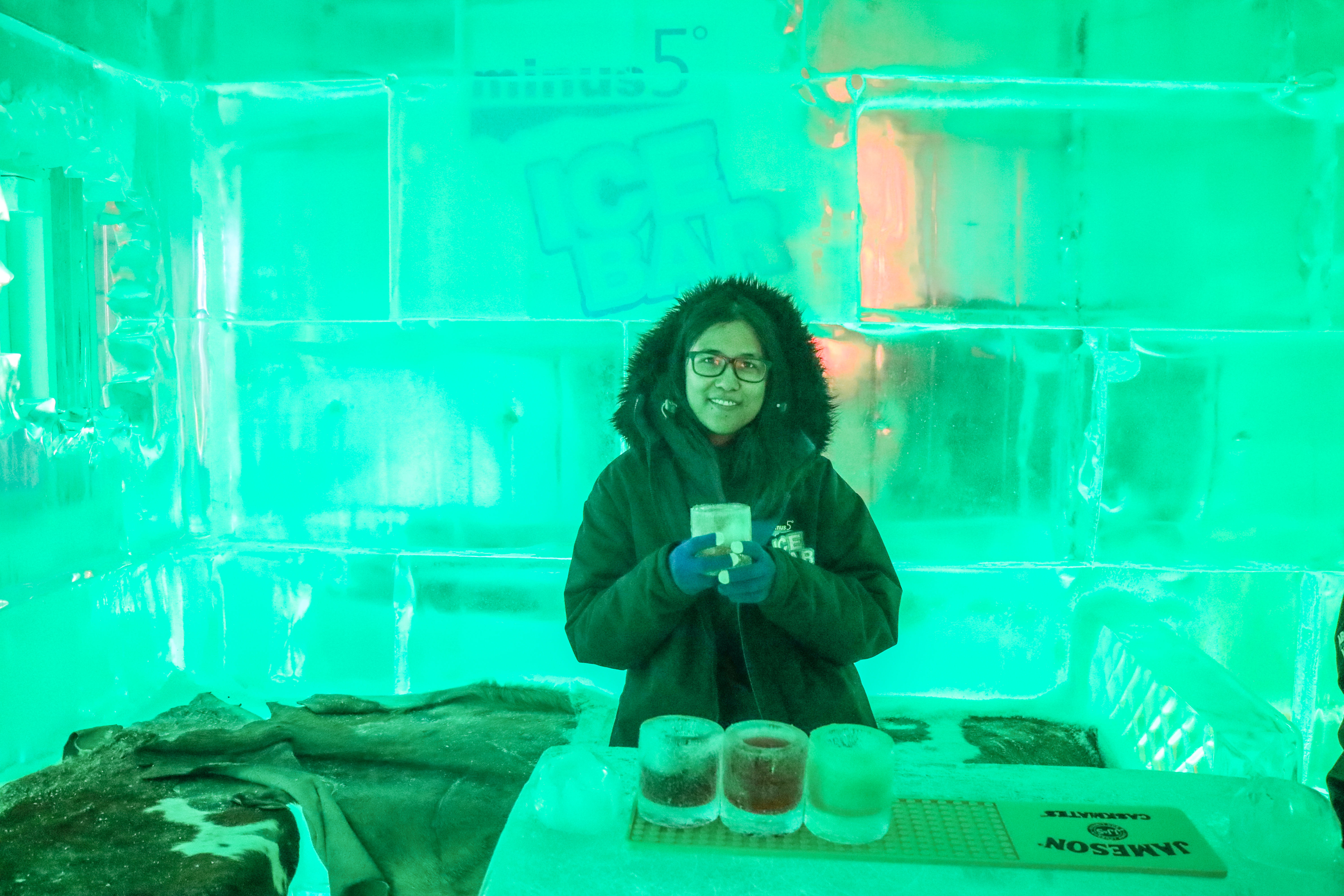 We were supposed to hold the cups in two hands as the glass get slippery. How cool, they are made of ice.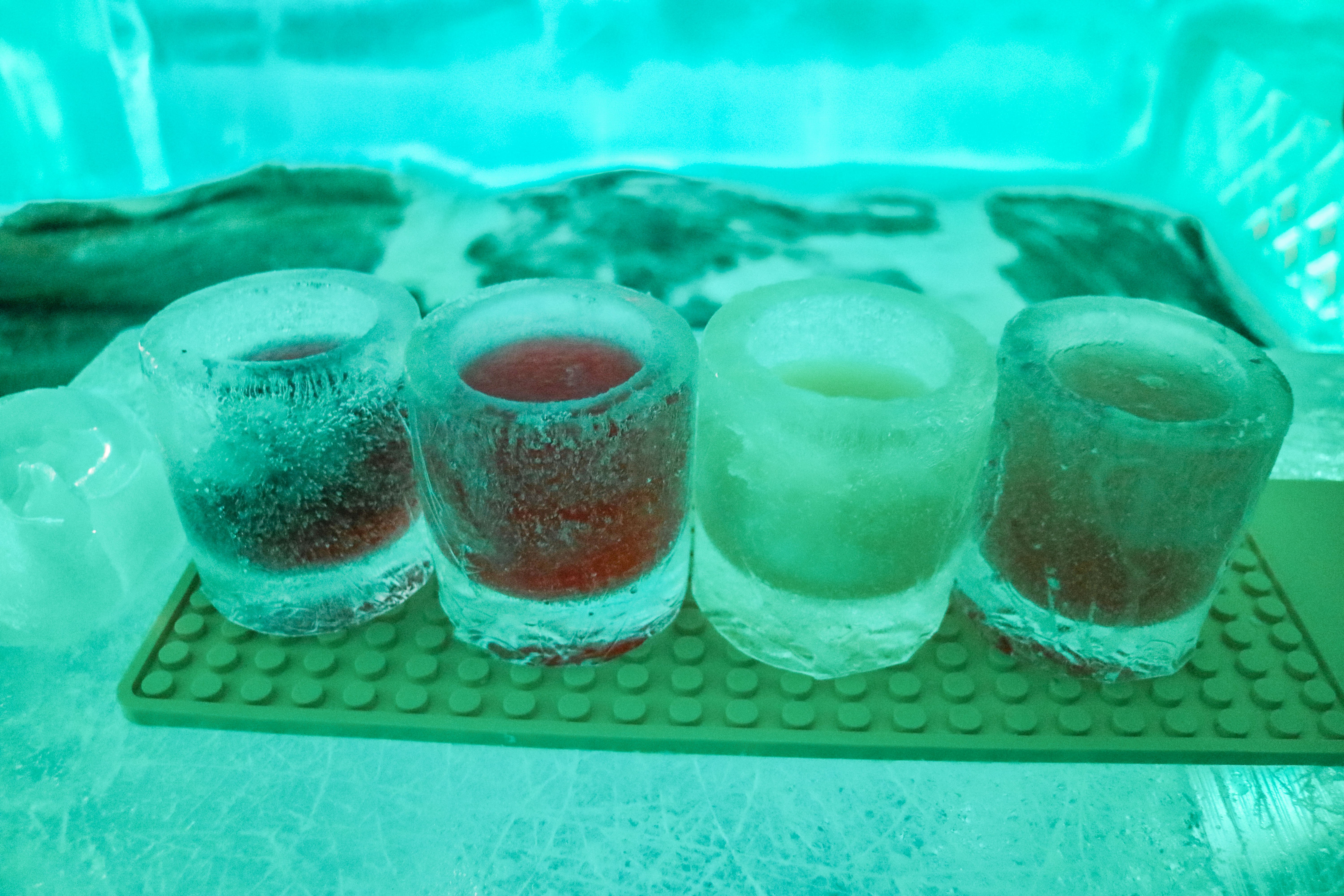 My drink was nice and I love it .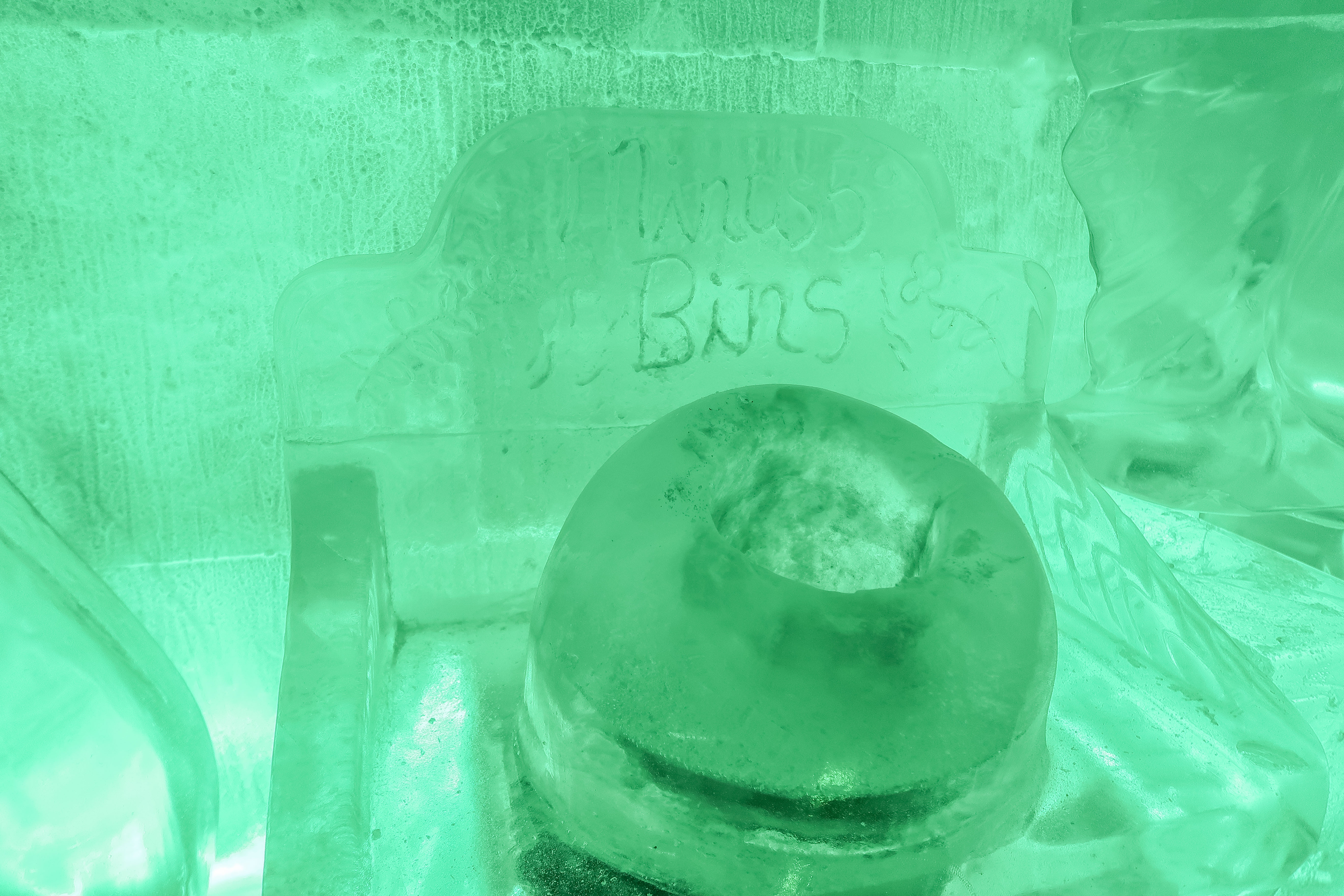 After finish drinking, you just put the empty ice cup inside the ice trash bin.
It get quite cold in there, so in a while people started to leave..
So Do I think is worth the money for visiting the ice bar ?
Since a bottle of coke in a coffee shop cost about $5 in NZ. So I think the price for the ice bar is pretty good. It does include a drink which is not bad at all , considering they provide the clothing and got to visit such a cool place.
And since the weather in South island is pretty unpredictable , so it's a nice raining day out option and our friend's kid was so in love with the place and she kept mentioning that she wanted to go back.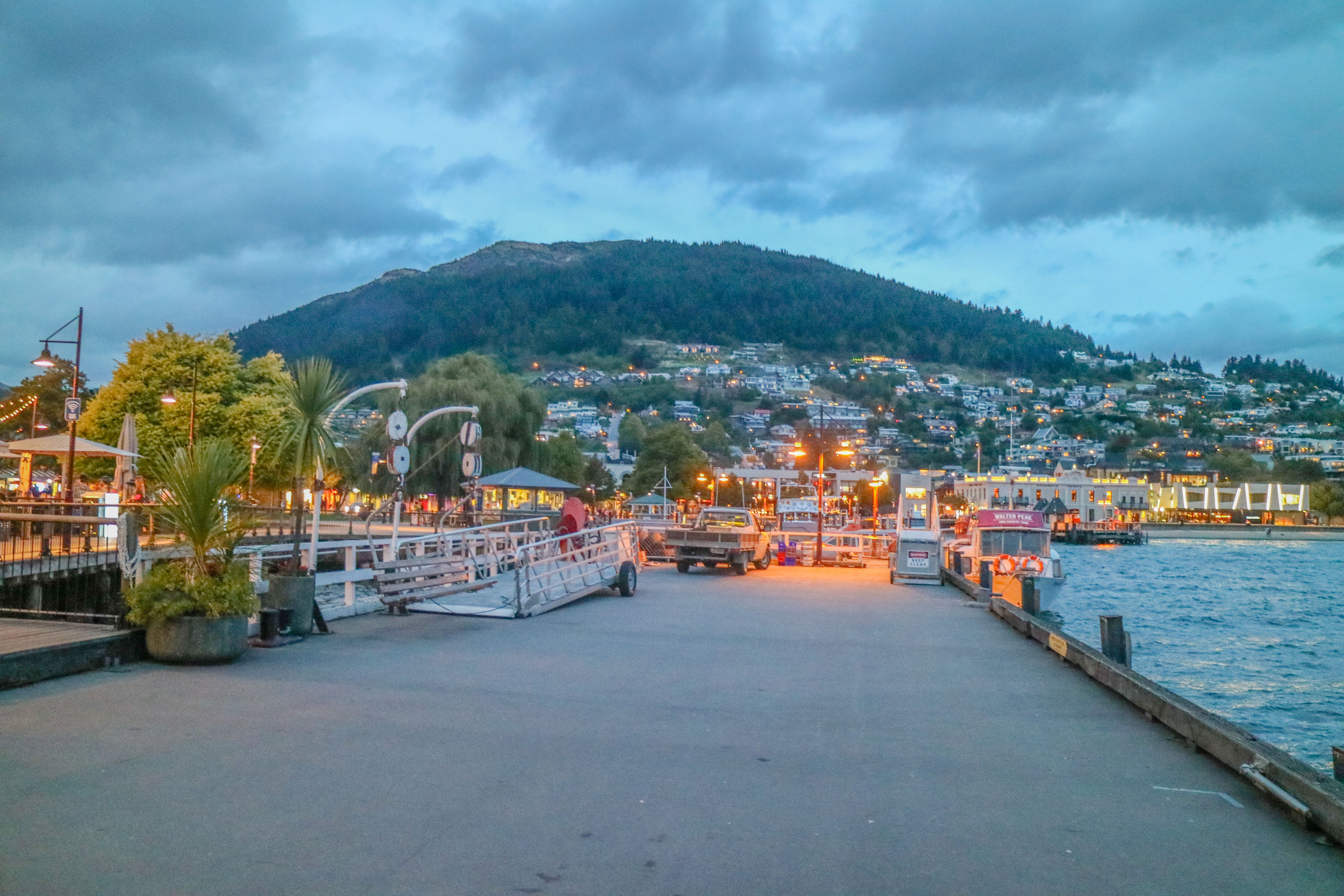 Evening lights on Queenstown
Overall, we had a great time and highly recommend to visit one if you had a chance.