Ekiti, Nigeria: A beautiful mystic place
Ekiti State was created in 1996 by the General Sani Abacha administration from Ondo State. It is made up predominantly of the Yoruba people.
Ekiti State is home to the famous Ikogosi Warm Spring which is a major tourist destination.
Like most South Western states, Ekiti is filled with cultural and mystical elements one of which is the the hills at Ikere Ekiti. The hills are of great mystic importance to the people who live near them.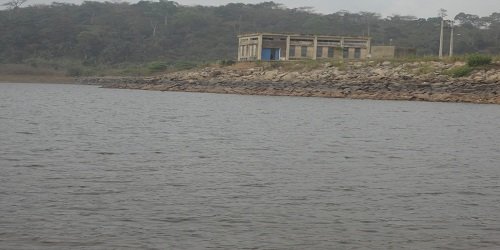 In June, during the new yam festival the Ugele Hill is worshipped, while in August the Olosunta Hill, which also has a cave, comes alive with festivity as sons and daughters of the to come to pay homage to the hill. Only a section of the hill is allowed to tourist as other areas areas are considered sacred by the people.
Myth has it that the Orole hill was once a woman who is now worshipped as a goddess of prosperity. The surrounding area is ideal for picnicking and mountaineering. For a taste of culture it is advisable to visit the state in June or August during anyone of the festivals.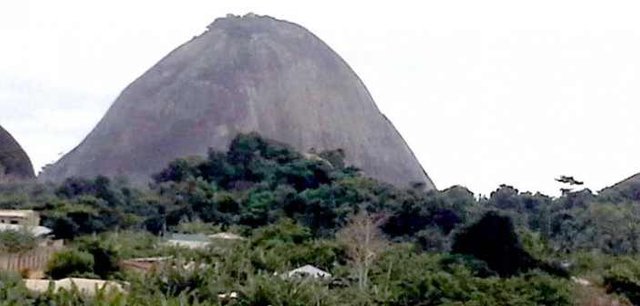 The Yoruba people of Nigeria have a culture deeply rooted in traditional religious beliefs as well as myths and legends so most tourists destinations in this part of the country are considered sacred.
For instance, Erin Ayonigba Sacred Fish River located at Erinjiyan-Ekiti is a river that contains sacred catfish. It is forbidden to fish in this river.
According to the mythology of the people, a strange woman who migrated to the town turned into the river and the fish are her children. Hence, it is a taboo to kill the fish and even if this is done, the fish will never get cooked however long one tries.
It is also believed that anyone who kills a fish from this river will never be prosperous.
Another must visit site in Ekiti State is the the Ipole-Iloro waterfall set in forested hills. This destination now has recreational facilities to cater to tourist and other fun seekers.
Students of archeology and history would find the Oroke Ewo War Centre at Ilupeju Ekiti quite intriguing. Located about 2km to Ilupeju-Ekiti along the Ibele Araromi road, this is the preserved site of war between warriors from Ilorin led by their warlord, Ali against Egosi Kingdom led by Oloseru, Elewere, Oloyagba, Olowotoranse in the 18th century.
During the war, Egosi warlords displayed magical powers that allegedly turned their enemies (Ali) to a stone named Odidi Mode, his seat and calabash of charms were also turned to stones.
A visit to Ewi's Palace, Ado Ekiti which houses artifacts relating to Ekiti's origin as well as the Faguyi Memorial Park, which also has a mini-museum, would be a good way to learn to learn about the people's rich cultural heritage. The park also has other fun attractions that would definitely interest tourists.
There is no vacation without the ideal moments of simply relaxing and watching the beauty of nature. So after climbing hills, taking long walks through archeological sites and perhaps dancing at festivals, a visit to Egbigbu Artificial Lake in Ayetoro-Ekiti, would be a nice way to round up your day or perhaps vacation as a whole.
Pictures source: http://ekiti247.com