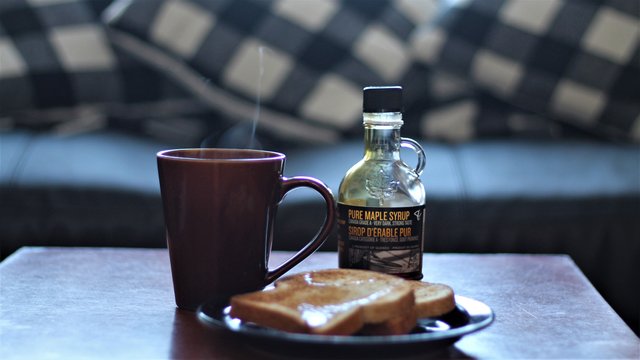 メープル(カエデ)の樹液を煮詰めた天然の食品、メープルシロップ。2016年のデータでは、カナダは世界のメープルシロップの78%、は約7万3,000トンを生産しました。
#Maplesyrup is a natural food just boiled down sap of #maple. In 2016 #Canada produced 78% of the world #Maplesyrup , about 73,000 tons.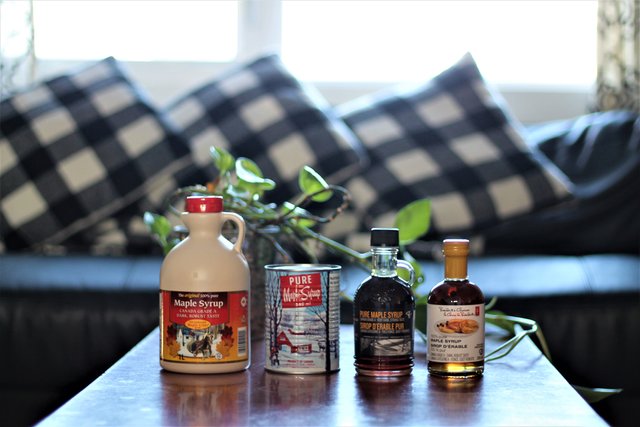 カナダ旅行では、たくさんのメープルシロップに出逢いました。卓上に載ったメープルシロップや朝食の写真は、滞在した #Airbnb の居間で撮影したものです。
During the trip, I saw a lot of #Maplesyrup sold at supermarkets and souvenir shops.Photos of maple syrup and breakfast on the desk were taken in the living room of #Airbnb where I stayed.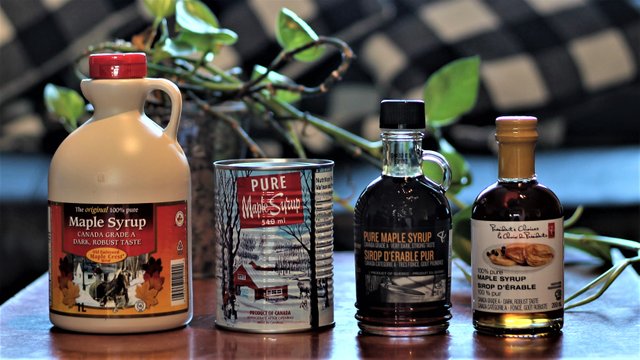 気に入ったのはこちらです。ほかのメープルシロップに比べて色は黒っぽく、濃厚であまり甘くなく、トーストやフルーツにかけて、朝食にしていました。
This is my favorite. The color of the #Maplesyrup is darker than other #Maplesyrup , and the sweetness is small.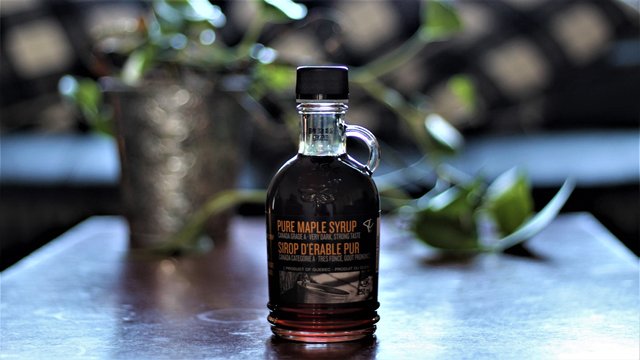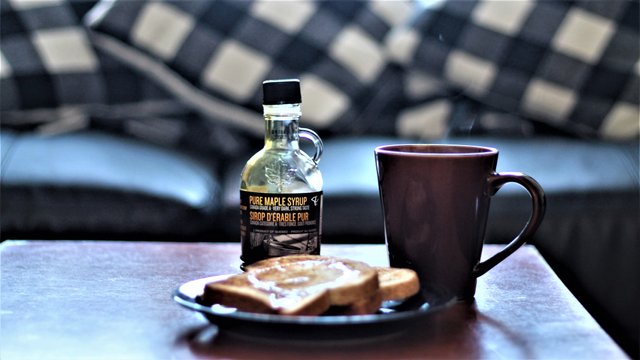 1000ml入りの特大サイズや、缶入りのものも。缶入りのメープルシロップは家庭用としてこのごろ人気だと聞きました。
I heard that canned #Maplesyrup is popular as household use.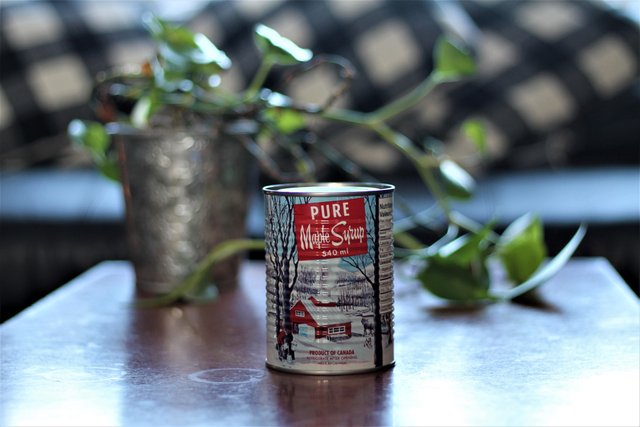 スーパーマーケットやお土産屋さんの陳列はこんな感じ。メープルクッキーも人気でした。
There are displays at supermarkets and souvenir shops. Maple cookies were also popular.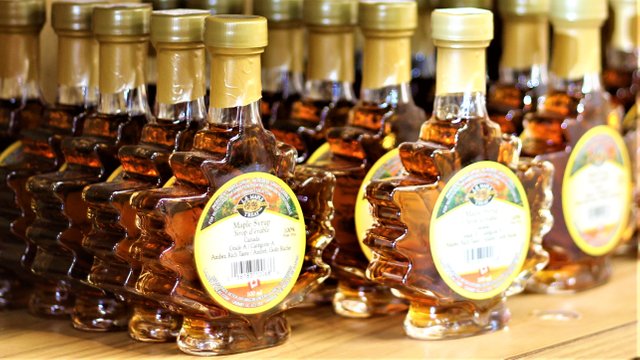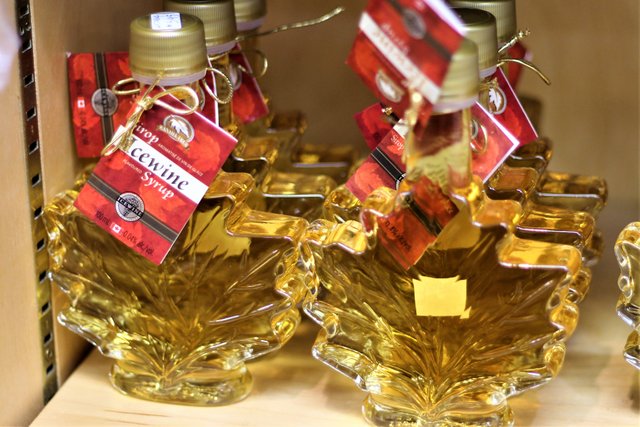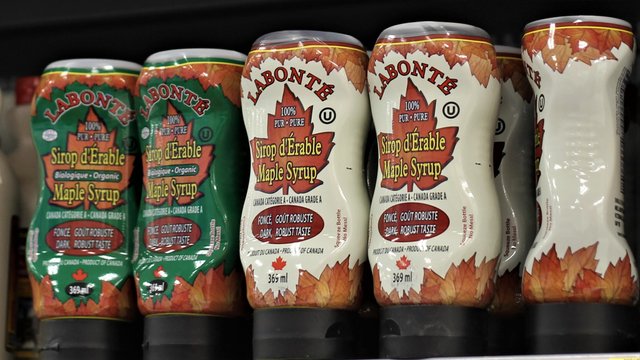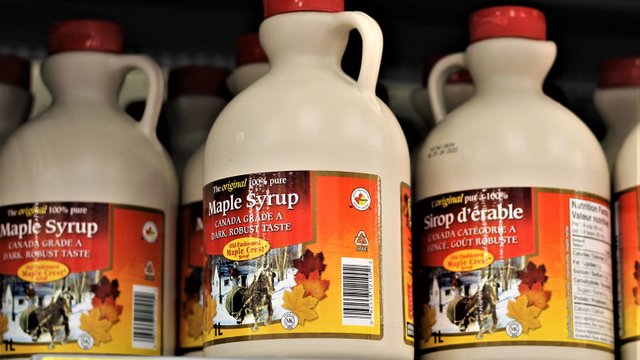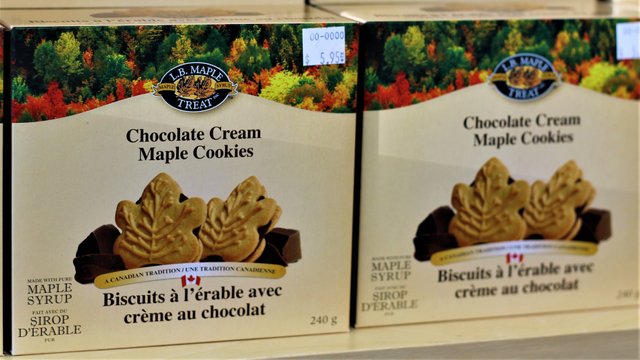 メープルシロップのカロリーは100gあたり257kcalで、砂糖やはちみつと比較してビタミン、ミネラルも多く含まれています。
#Maplesyrup calories are 257kcal per 100 grams. It contains high levels of vitamins and minerals compared to common sweeteners.