Transport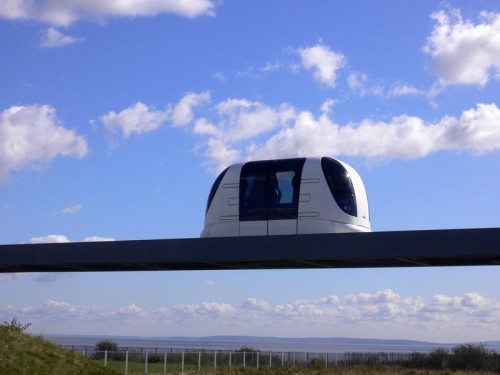 imgsource https://sourceable.net/driverless-transportation-to-debut-in-english-town/
Artificial intelligence is the technology that will define the future . Hollywood science fiction have showed many possibilities of how different life will be with artificial intelligence around us . According to many scientists humanity is getting closer to a world with articial intelligence .

Big Data and Machine learning is helping in the fast development of Artificial Intelligence .
The complex procedures like facial recognition is being done easily with the help of artificial intelligence .

It wont be long before we see artificial intelligence being used in our day to day life .
One of the major application of artificial intelligence is seen in the self driven cars .Although the technology isn't perfect yet . Recently there was an accident reported due to self driving car . It will take time to make them safe and secure for public use but it will be worth it .
Obviously public will be very skeptic of the artificial intelligence technology as it may cause as much hazard as benefits . So researchers are taking their time before releasing any new developments to the public .
Can Artificial Intelligence solve the problem of climate change ?
As we know machines are more capable of accessing data , they can analyze and process a large number of statistics which may prove a little difficult for a human mind .One day , Artificial Intelligence may find out the reasons behind climate change using Big Data and may come up with it's own solution against climate change .So the answer is that Artificial Intelligence may or may not solve the problem of climate change completely but it has the potential to reduce the problem from the current level on a large scale .