DARPA has unveiled a thinking cap shown to boost brain learning capacity by 40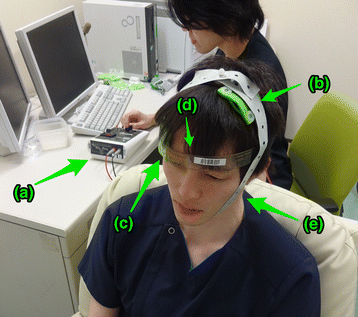 By Yokoi and Sumiyoshi. 2015 [CC BY 4.0 (http://creativecommons.org/licenses/by/4.0)], via Wikimedia Commons
In a new article we see DARPA has made a lot of progress on their neural enhancement effort. A non invasive "thinking cap" has been tested on monkeys and shown to work. This technology is known to biohackers and transhumanists as tDSC.
The device is a non-invasive cap that stimulates parts of the brain via electrical currents. It was developed by researchers at HRL Laboratories, California, McGill University in Montreal, Canada, and Soterix Medical in New York.
The findings, published in the journal Current Biology, showed that macaques in the control group took 22 trials before they had learned to get the reward straight away. It took the tDCS group just 12 trials. The tDCS device accounted for a 40 percent increase in learning speed, the authors say.
The technology behind this thinking cap known as tDSC (transcranial direct-current stimulation) is something anyone can experiment with as you can buy these devices. Putting this cap on your head effectively makes you a cyborg and is a defining function of transhumanism. It is also shown that tDSC can give some strange religious out of body experiences, highs similar to being on drugs, or the brain patterns of a psychopath. What is clear is that in this latest study for perhaps the first time they cracked the secret on how to use this technology to improve the ability to learn. A 40% increase is not only statistically significant but is a dramatic increase at that and worth many more studies. It may be worth it for programmers and intellectuals to build or buy a thinking cap just to find out if it helps.
References