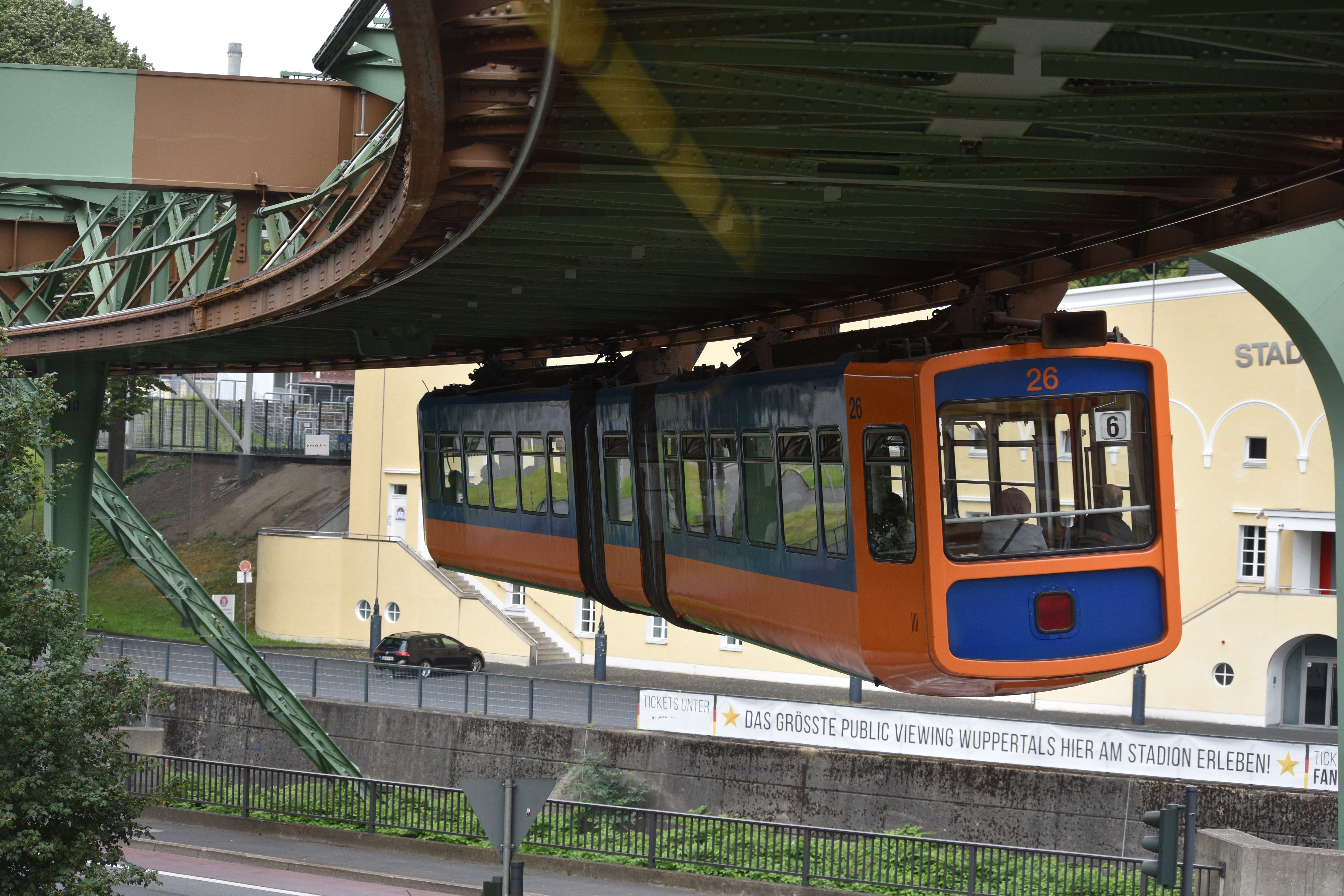 Have you ever been to Wuppertal? Then you probably have already tried riding the Levitated Trains there.
This one hundred seventeen year old levitated railway is super unique to the sight it would make anyone who loves model trains and trains itself go ga ga or drop their jaws just at the sight of one going through the city rail.
My husband and I have had it on our bucket list for some time now so when he got a few days off, we decided to go pay Wuppertal a visit and finally try one out. I have to admit that I have been gushing in the car at the sight of each train passing by above us while we were on the way to our hotel.
The trains.
They come in different colors and the yellow, orange and red ones are the older types. The new ones look pretty neat and are in my favorite tones. Both the new ones and the old ones have seats only on the left side of the train when you're facing the driver.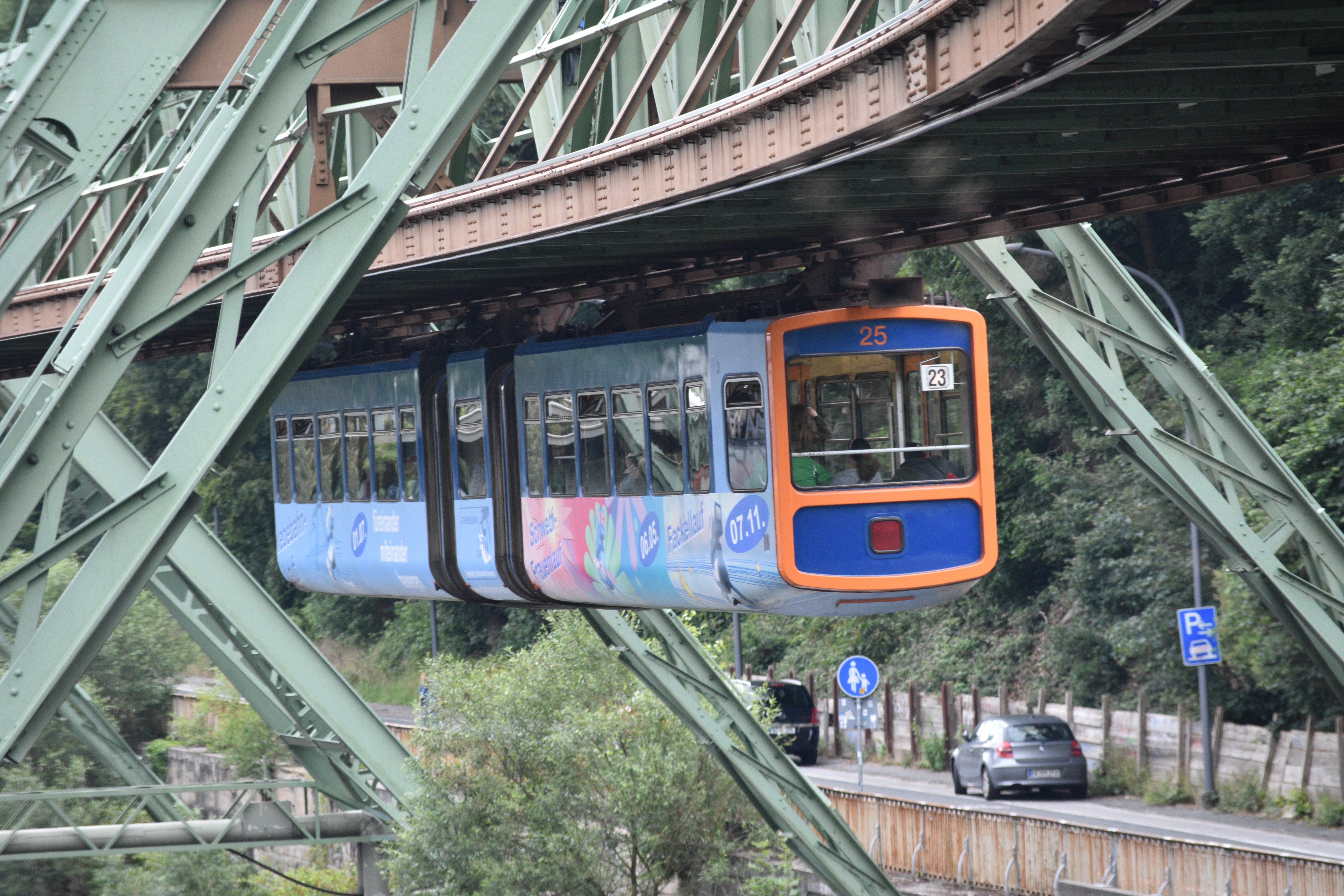 The old ones have wooden seats while the new ones have that of the more updated ones you could see on trains and buses here.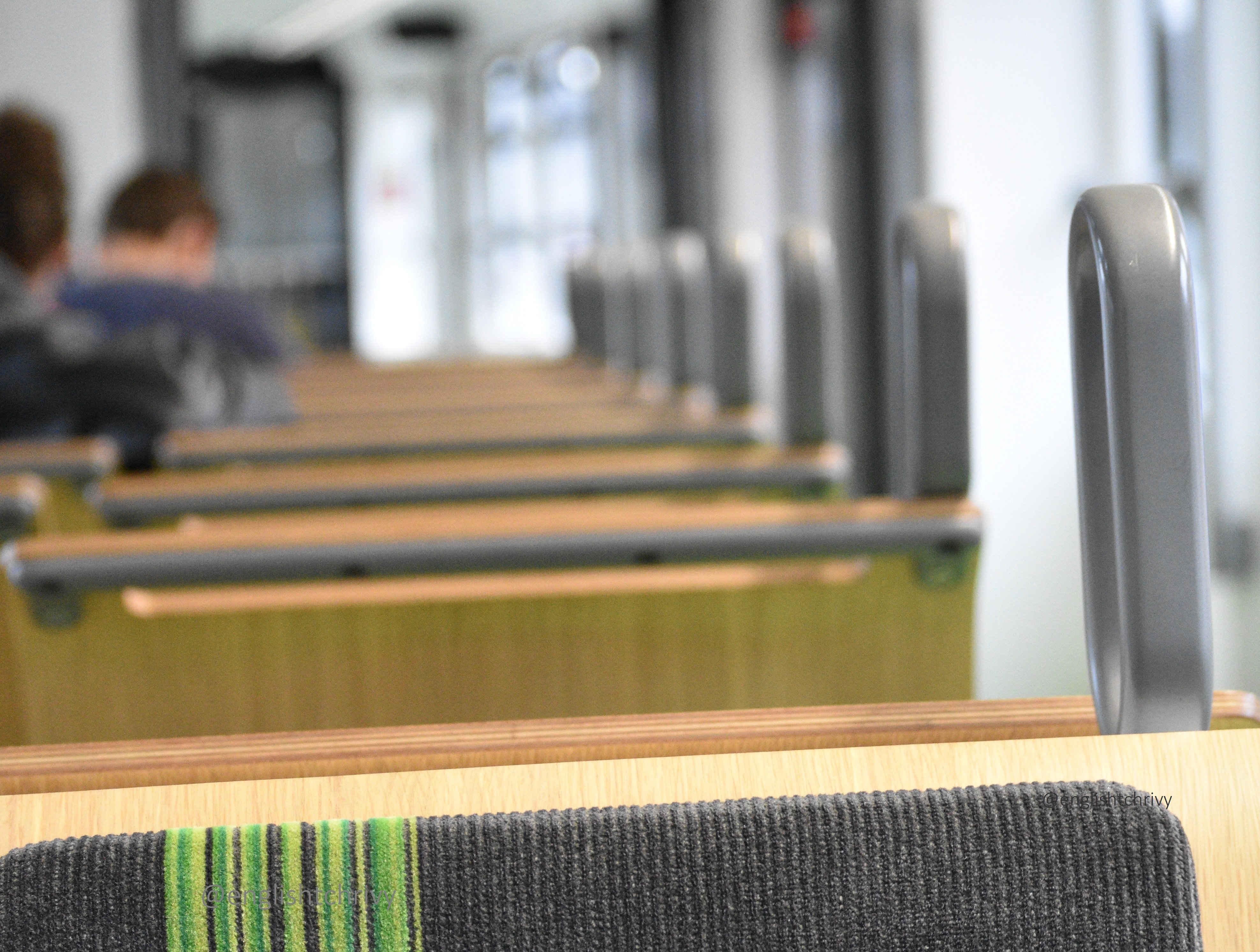 The windows and the back seats are different. The older ones have smaller windows which only shows the heads of the passengers when you're looking above while the new ones have glass as the whole back of the train. The last seat of the older versions are like that of a bus fit for three while the new ones have two-sitter facing each other and the last seat on the row of seats to the left is also facing that glass window.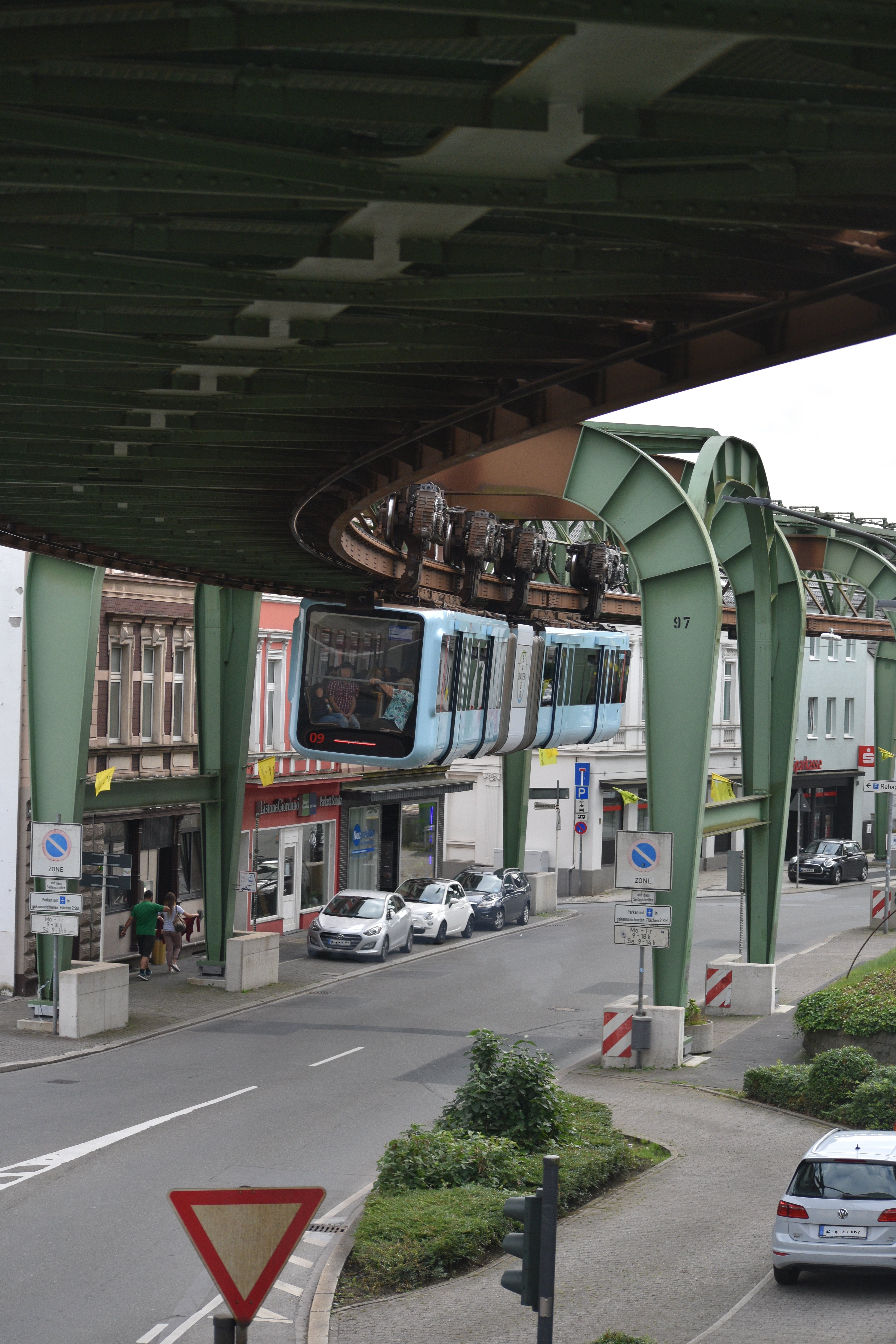 We did notice the part that looks like that of a bending bus. That explains how it could manage to go through the curved rails. Looking at it from above when you're on the road makes it look like it's going to fall off when taking that curve but it just goes on through it gracefully, like a caterpillar does on a stem.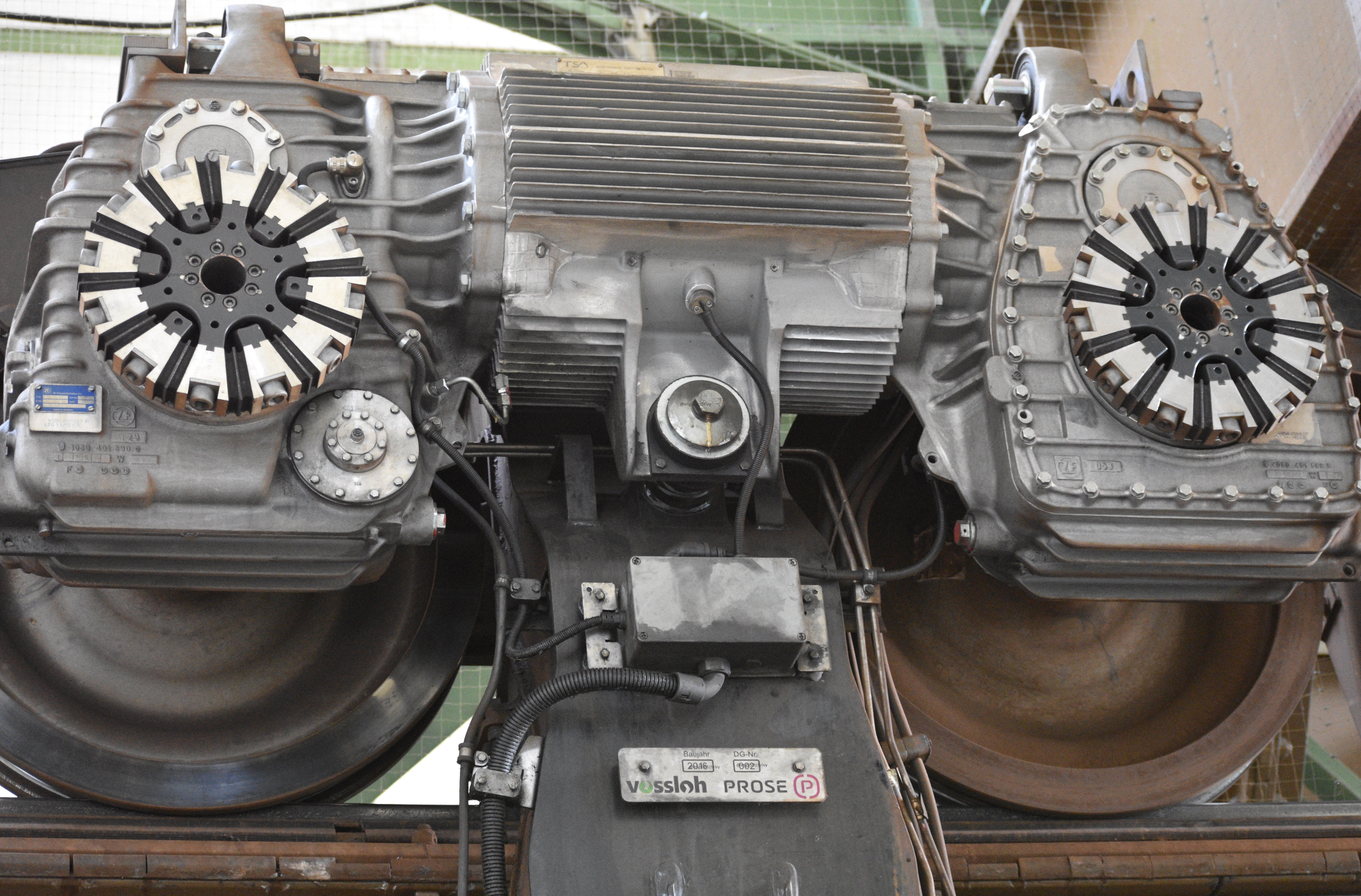 That up there, is it's engine according to my husband. I thought it looked more like a robot's eye. That's what the new ones have, the old ones however, have something else.
Ticket cost.
We bought our ticket from a machine that dispenses it and luckily, it accepts bills cause we didn't happen to have coins with us that day. The whole - one end to another ride costs 10 euro for the both of us. You can use it for the whole day and we're given just one for the both of us. It's quite cheap I think.
It cost us 5 euro something for the two of us to get to the city from our hotel which is an estimate of 3 to 4 stations and somehow it felt like riding a bus from my house to the city center in NL, except for this one's cheaper.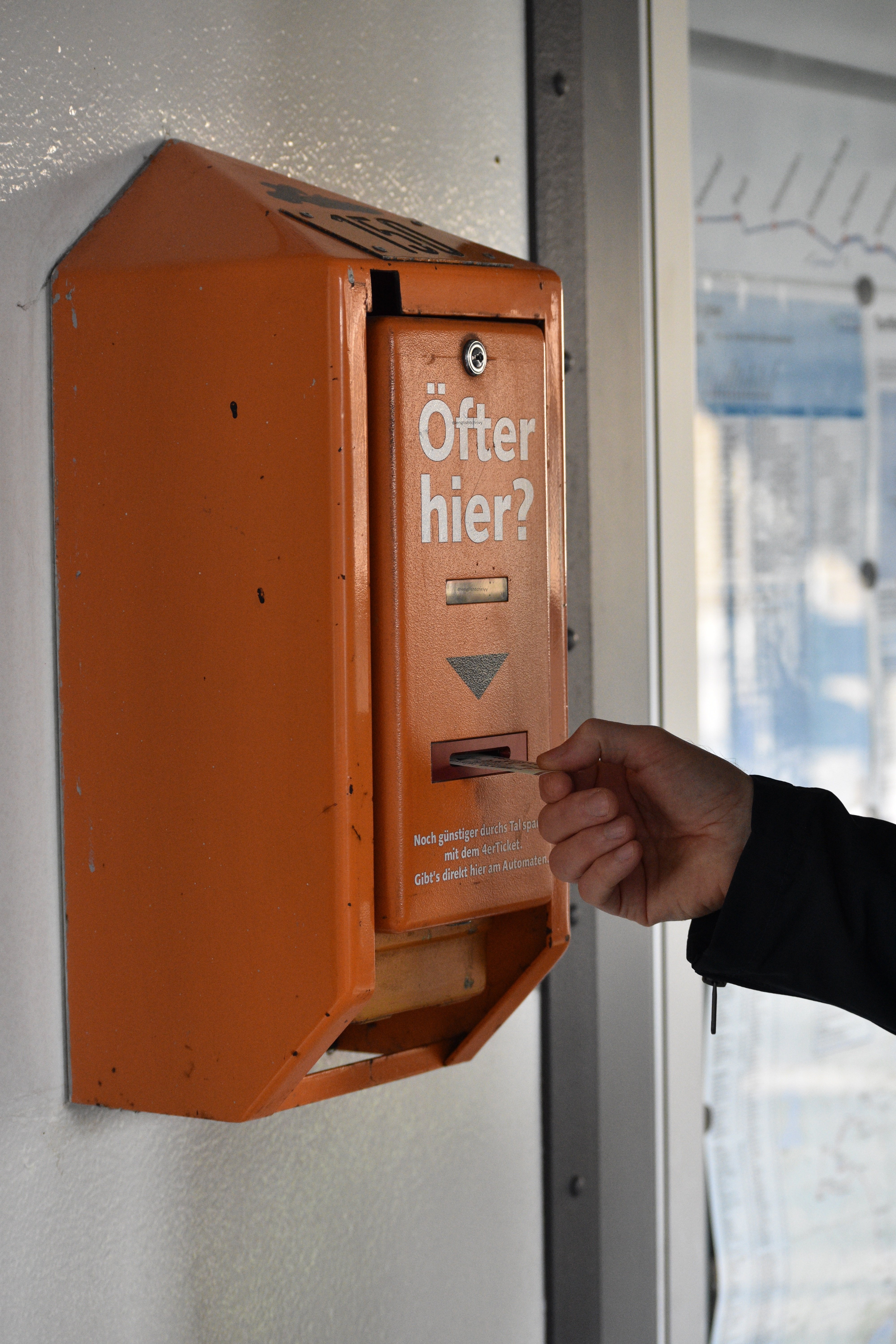 No one inspected our ticket but my husband did punch both sides of it on this "conductor box" to get it validated. I wonder whether there were what we call "black riders" here that day since big brother is watching. I suppose not.
The railroad.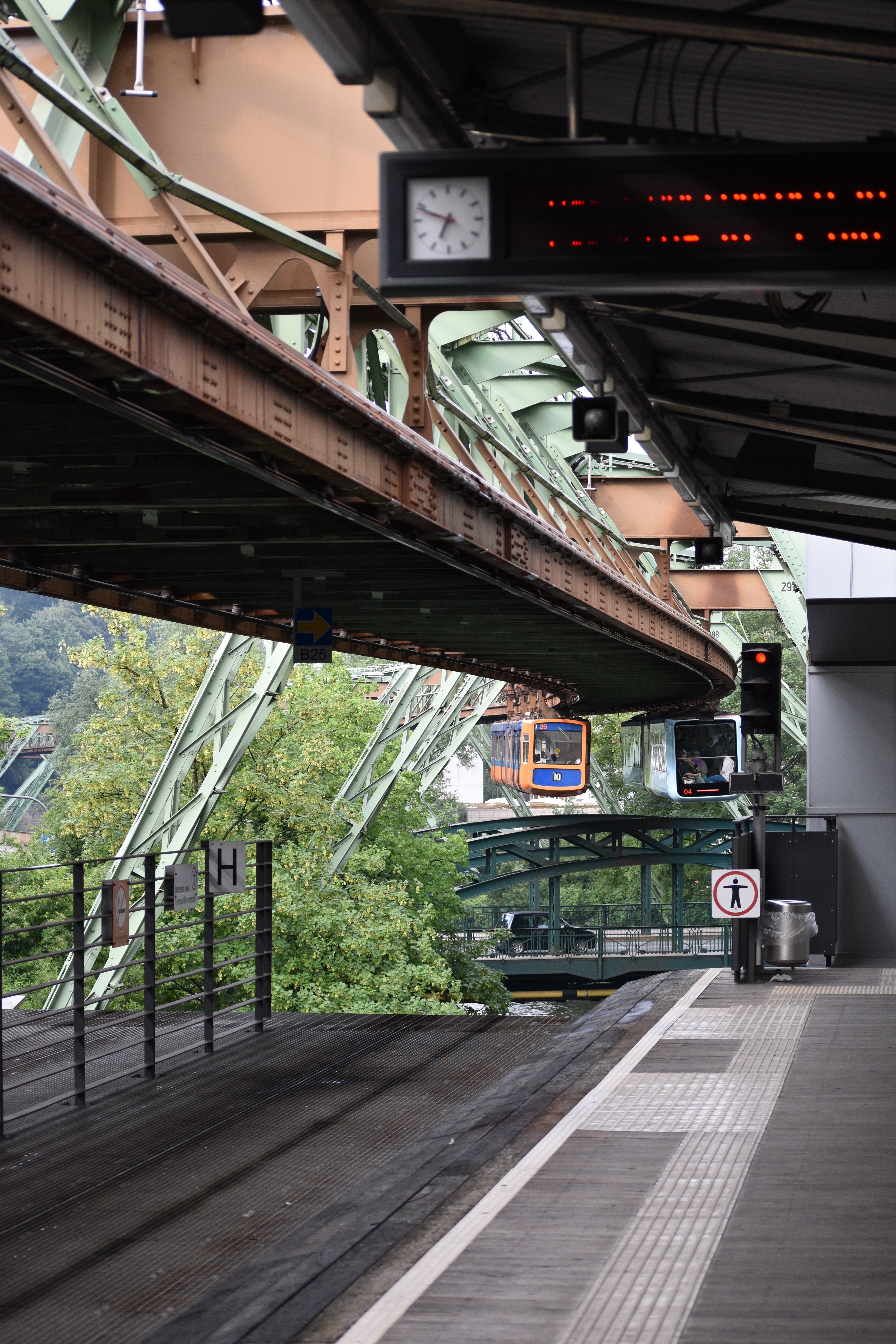 The railway is made up of massive thick metals that would probably kill you if it falls on you during an armageddon. They're massive and though they're more than a hundred years old, they look very very strong.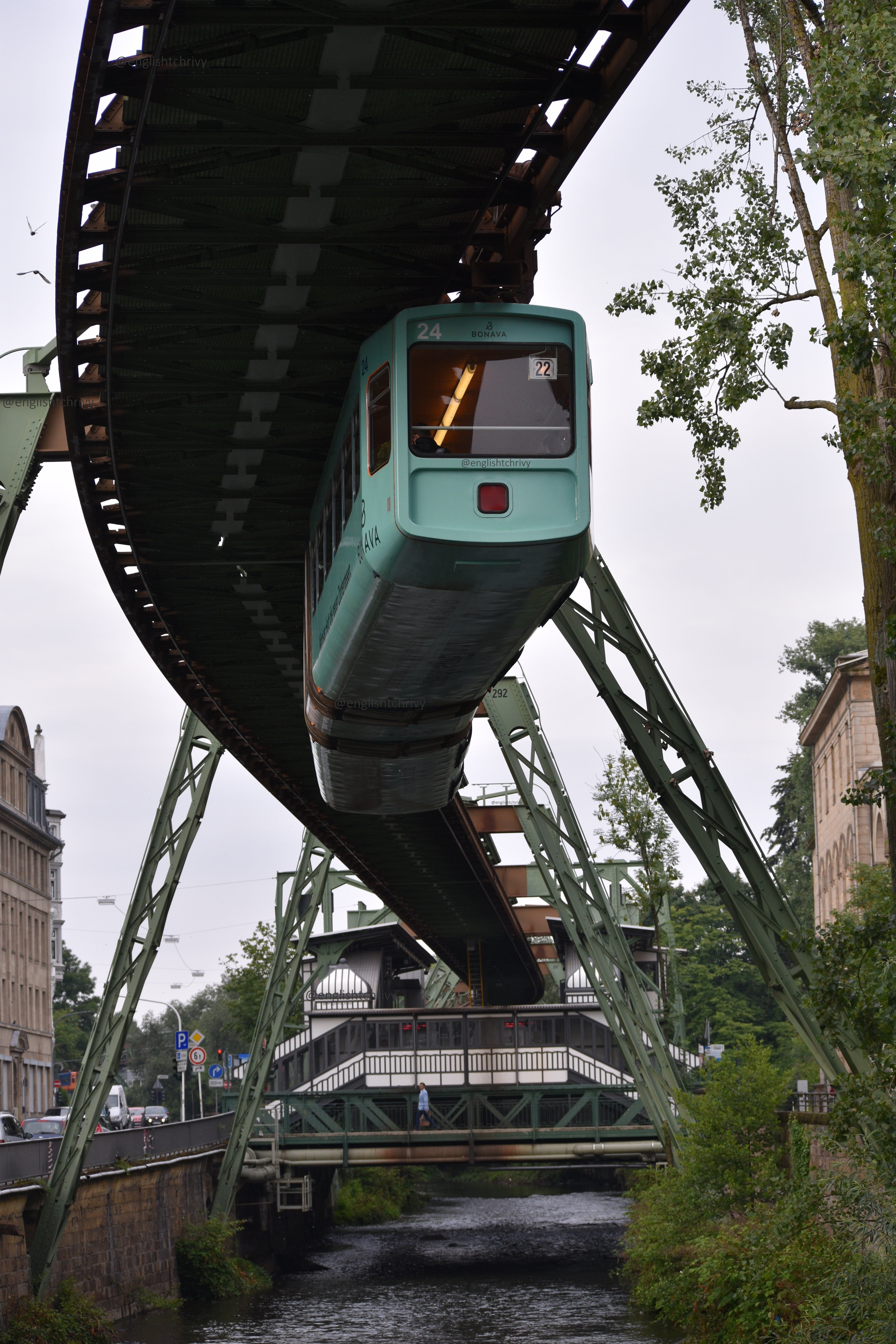 Most rail pillars are on both sides of a river and that adds up to the wow factor of the ride not to mention the old houses and wow view that will keep you busy looking around.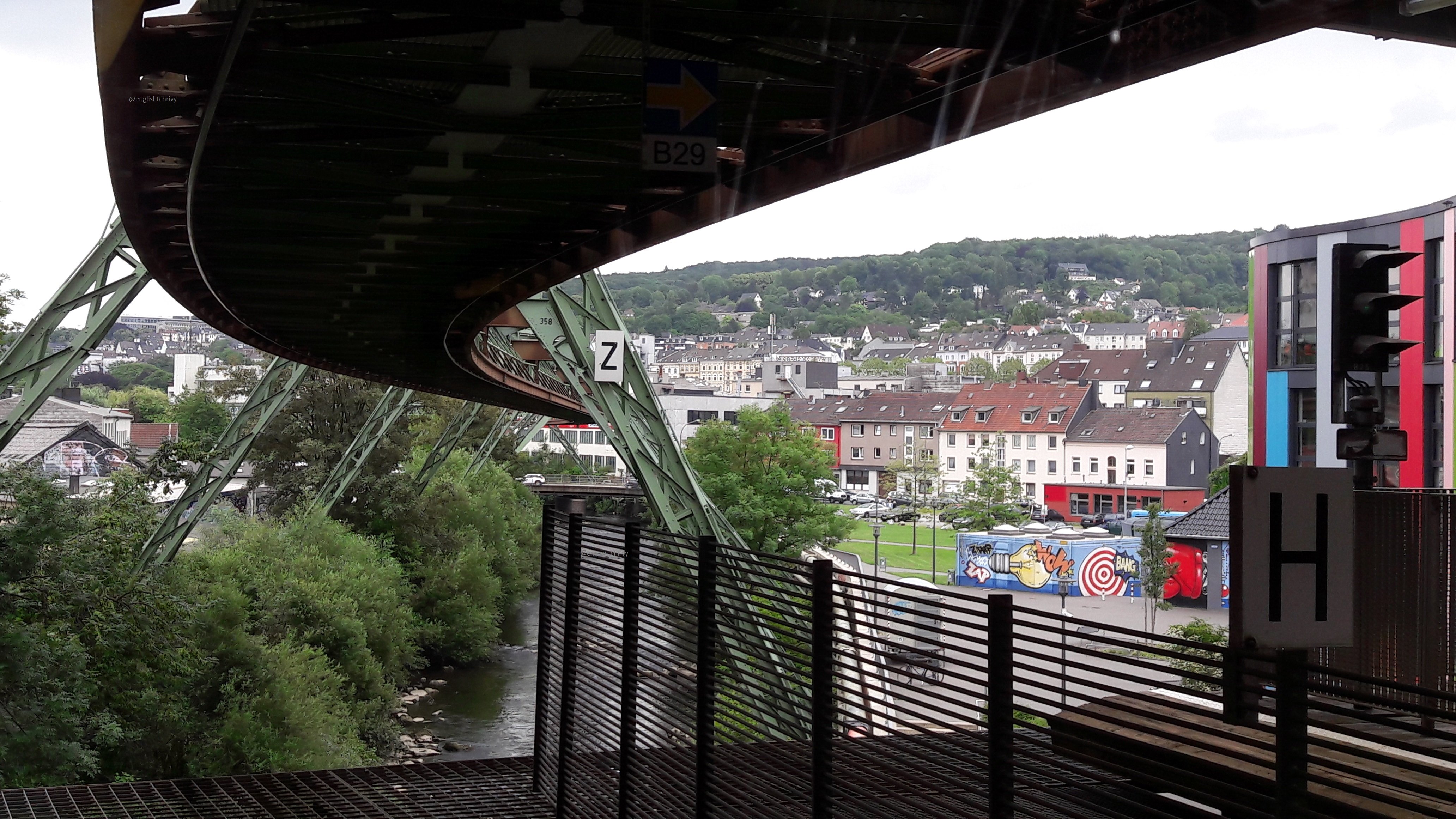 On the way to Vohwinkel, we noticed that the metals holding the rails looked different and is running through the city road. The pillars are now arched and we could tell that they're new cause the giant screws are gone.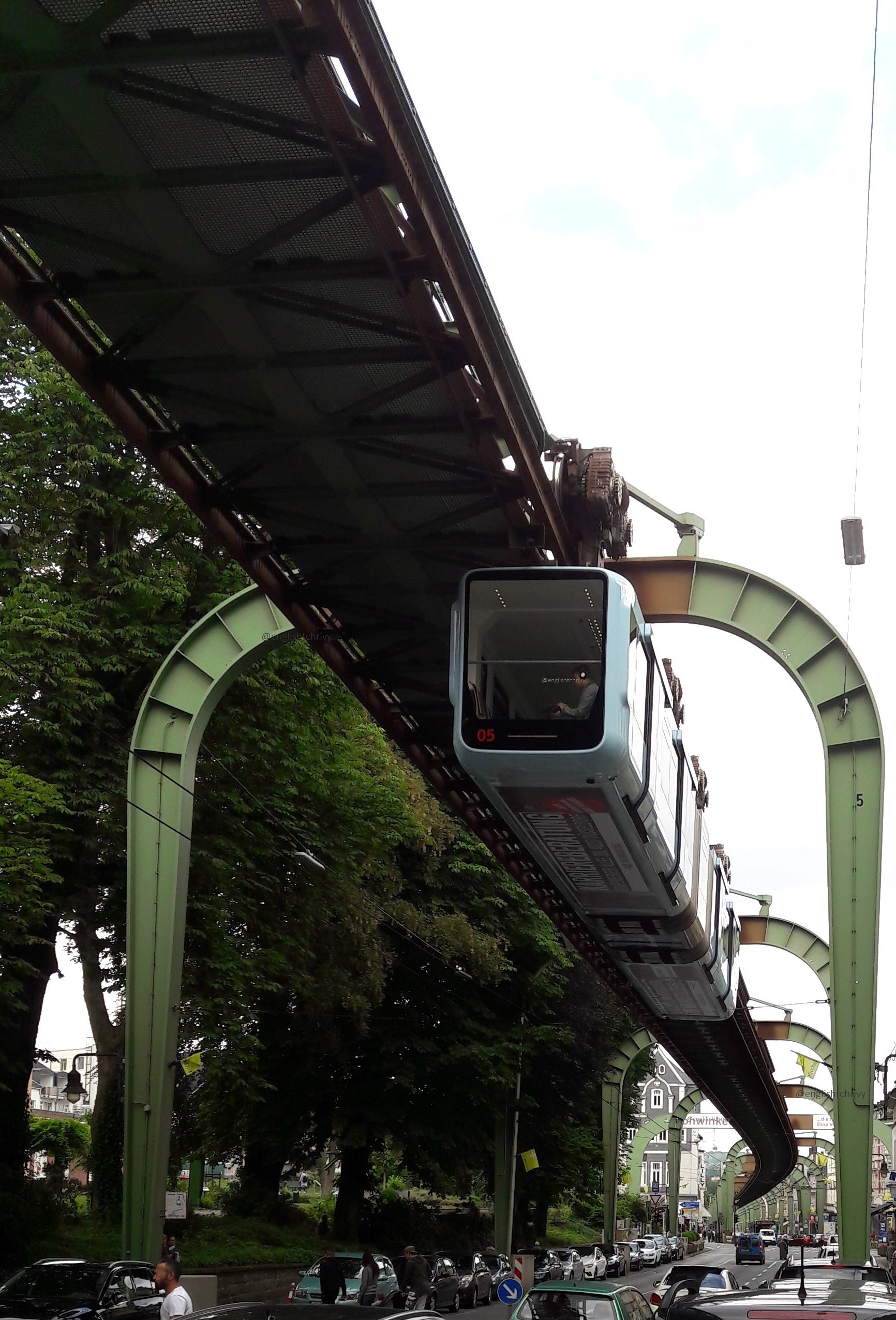 They look welded instead but still massive and thick. They're still screaming they'd last another hundred year or even more.
The ride..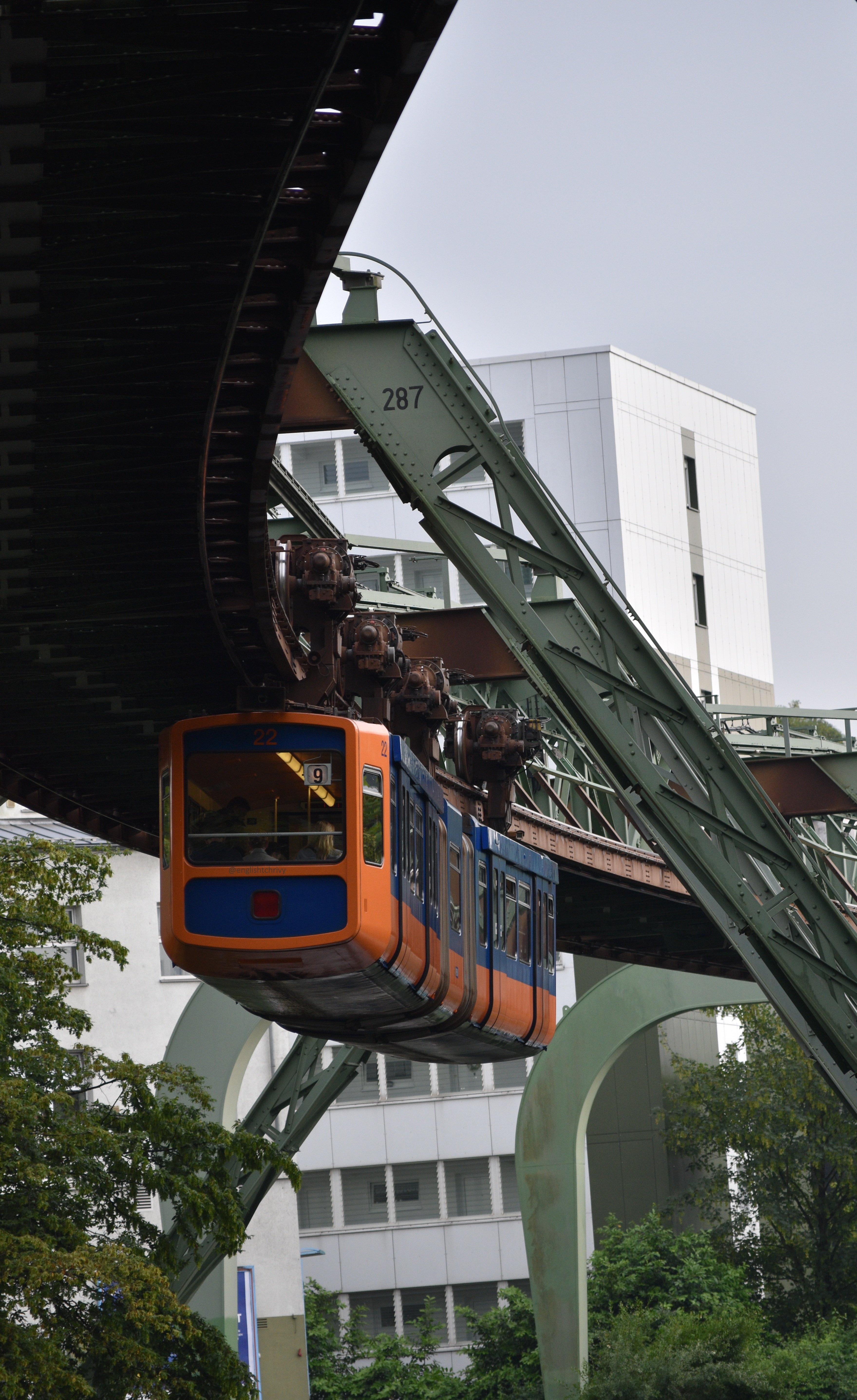 My husband and I tried the whole "end to end" ride on our second day and the best time to do it is around 14:00 to 16:00 because then it won't be jam packed like it is during rush hours.
What amazes me the most is how smooth the ride is. If you've ever taken a cable ride then you know that at some point you'd feel a bump when it hits one of the pillars and hear that sound of metals scratching each other but not on this one. It does rock and make every pic you take either blurry or tilted when it lets passengers get off to any station.
When you reach the end station, we had to get off even though we bought the day ticket. My husband and I thought it's alright to just stay in the train since we're going to the other side anyway but we were politely asked to get off.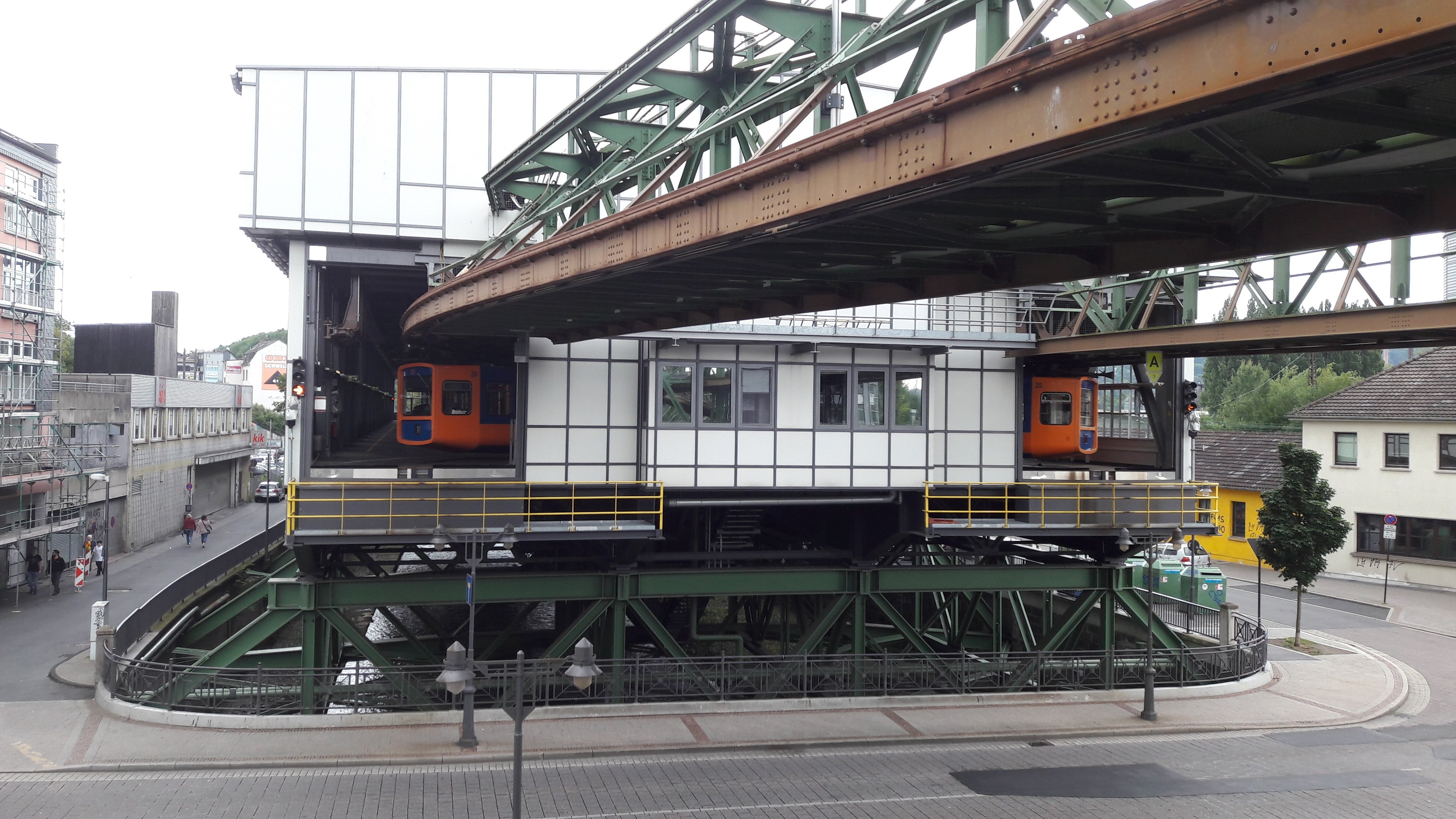 The train looked bent when it took it's turn in Oberbarmen. I guess that's what those parts that look like what bending buses have are for. Not all trains take a turn at the end station, some gets parked and another train takes you to your destination from the other side.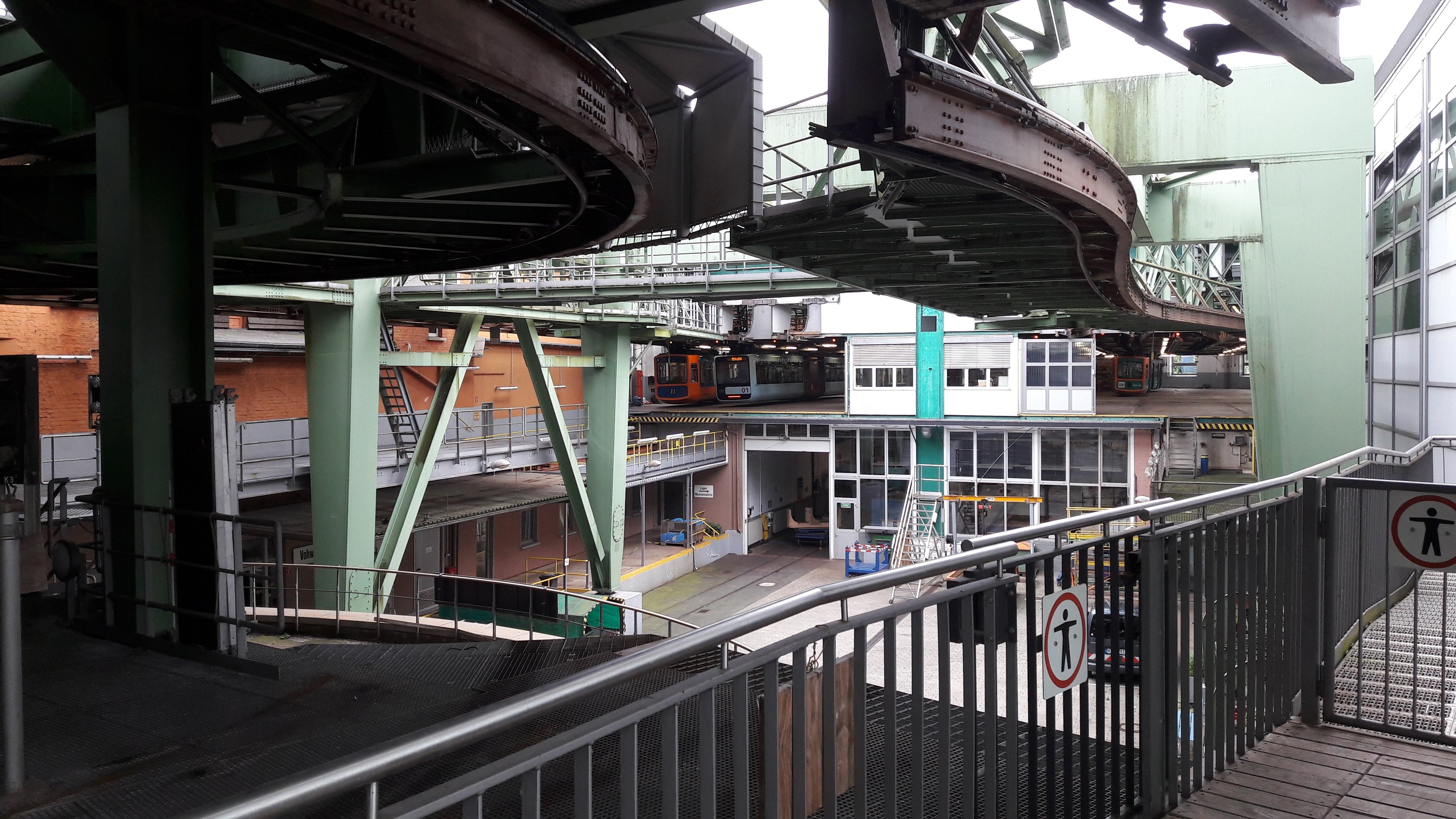 My husband and I had to run to take the same old train to Vohwinkel cause it felt like one rides every two minutes. I wasn't really able to watch that cause I was in a hyper mode with my husband, running around like children to make sure we get the back seat all for us cause that's the best spot to take the shot and the videos yeah?
That day, I felt like a butterfly riding a caterpillar. My husband and I were both so exhausted running here and there, getting in and off a station for the sake of playing around. We were like children looking up and down, checking every feature they have and just enjoying the ride.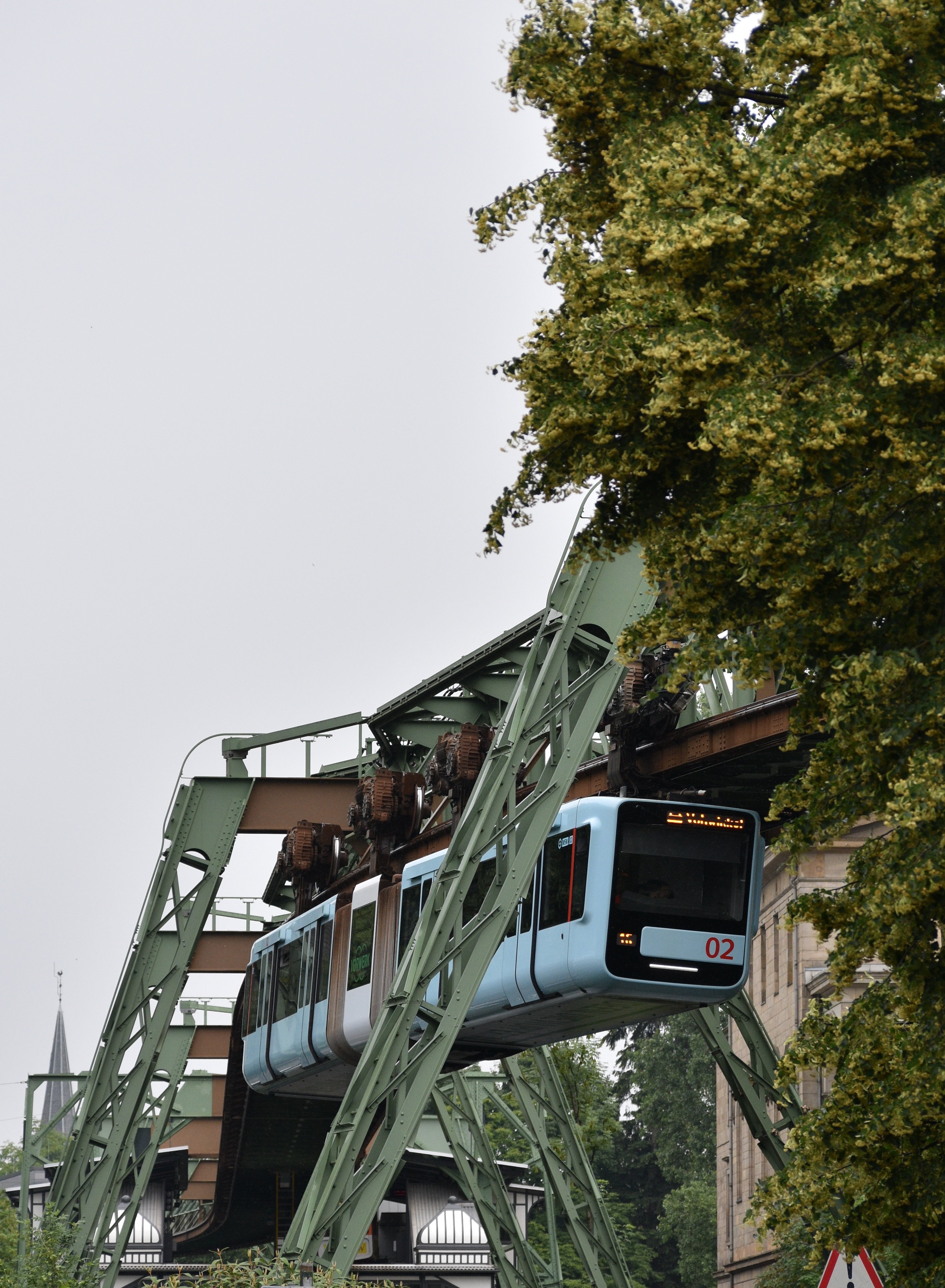 I was hoping to score a model train with such a railway for a souvenir that day and my husband was apparently hoping he could as well, unfortunately, no store was selling a miniature of the Schwebe Bahn (as they call it there) in Wuppertal yet.
Someday, we'd like to go back and re-live the adrenaline rush we had and hopefully, someone does sell such a souvenir then. For now, enjoy the ride with me.
This content's 100% mine . I took some the pics with my D Eye . I also used my Samsung smartphones to take the other pics and the video.. Right click on the pic to open it on a new tab.
---
---
**TIP :
ONLY Upvote POSTS THAT ARE 6 DAYS OLD below to earn yourself curation rewards.
---
---