AMTRAK Train Derailment- Top 10 LIST Train Derailments in World History
The disasters just keep happening. My heart goes out to those who have been affected by today's tragedy. We as a planet feel a global sense of devastation each time something catastrophic happens to claim a large amount of our loved ones. Mass shootings at country music concerts, forest fires, earth quakes, tsunamis, to winter tornadoes in my very own backyard, and train derailments, so many disasters happening. I've decided to make a list of the worst train derailments in world history.
10.The Al Ayyat Train Disaster (Egypt, 2002)
9.The Awash Rail Disaster (Ethiopia, 1985)
8.The Torre del Bierzo Rail Disaster (Spain, 1944)
7.The Balvano Train Disaster (Italy, 1944)
6.The Ufa Train Disaster (Soviet Union, 1989)
5.The Guadalajara Train Disaster (Mexico, 1915)
4.The Bihar Train Disaster (India, 1981)
3.The Ciurea Rail Disaster (Romania, 1917)
2.The Saint-Michel-de-Maurienne Derailment (France, 1917)
1.The Sri Lanka Tsunami-Rail Disaster (Sri Lanka, 2004)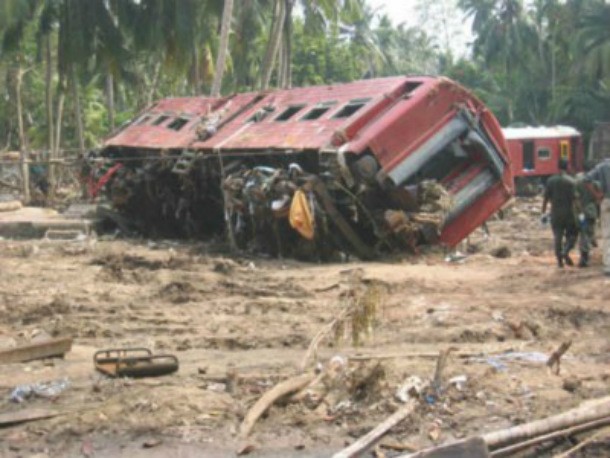 Most of the train derailments I researched were caused by over-crowding, engineering issues, or weather. Many of the accidents had inaccurate death-tolls. As of this evening, Google News reports 3 deaths.
For up-to-date news info from Washington Post:
https://www.washingtonpost.com/news/dr-gridlock/wp/2017/12/18/amtrak-train-derails-in-washington-state-rail-cars-fall-onto-interstate-5/?utm_term=.b1ea2cb4236c
Sources: https://list25.com/25-worst-train-wrecks-in-history,Wikipedia, Google News, Washington Post