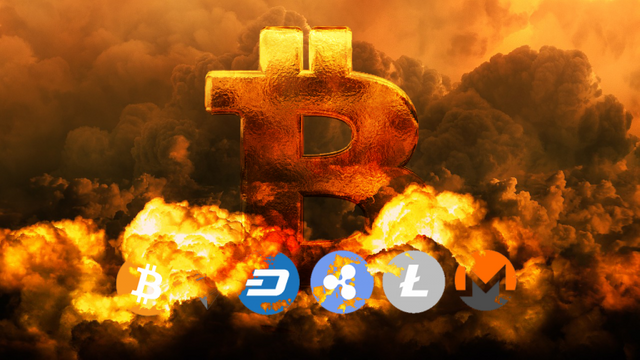 Image source: images.google.com
The collapse of the cryptocurrencies has now hit the dot.com bubble that burst in the early '0s. The huge collapse that the cryptocurrencies have experienced in 2018 is now worse than when the famous dot.com bubble burst almost two decades ago.
It writes Bloomberg, after the cryptocurrencies have experienced another fall Wednesday.
Thus, MVIS's CryptoCompare Digital Assets 10 Index, which is comprised of the largest cryptocurrencies, has fallen by 80 percent. since January, while the Nasdaq Composite Index, which counts many IT shares, fell by 78 percent when the air broke out of the IT bubble in the early '0s.
At the same time, the fall has come even more shorter.
While the IT shares lasted more than two years to collapse to the total decline of 78 percent, the cryptic currencies have managed to fall by 80 percent in just under nine months.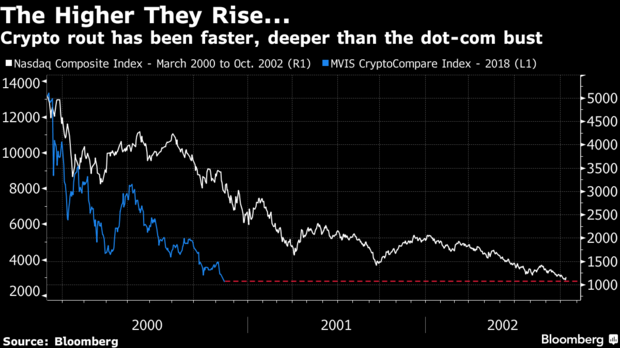 Previously, at the end of 2017, the crypto had otherwise been on everyone's lips because the different currencies rose in a completely explosive way unparalleled.
According to Bloomberg, crypto reporters reject the negative comparison with the dot com bubble by pointing out that Nasdaq came back on track 15 years after and that bitcoin has recovered heavily after massive decline.
P.S. I am 100% Bullish!
---
Don't miss out on my next post! Follow me @tradewonk / tradewonk.com