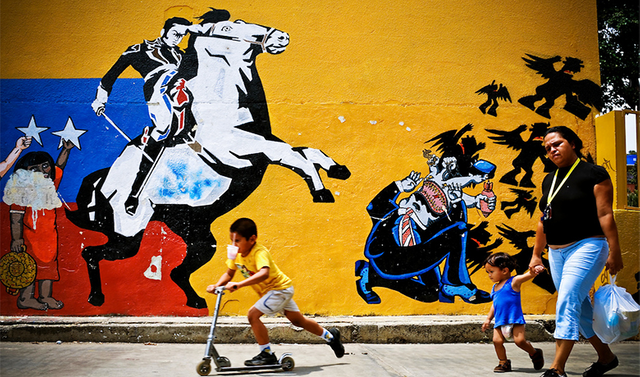 Image source: images.google.com
After the currency of Venezuela, the Bolivar, has collapsed, the government is planning a currency reform. The new Bolivar should in the future be coupled to the state-owned cryptocurrency, the Petro. This could make Venezuela the first country with an oil standard.
Over the weekend, Venezuelan President Nicolas Maduro has announced a series of drastic measures designed to help the country prevent the collapse of the economy. Probably the biggest problem of the socialistically governed country is the collapse of its own currency, the Bolivar. Although its value is officially linked to the dollar, it has long been in free fall on the black markets. Meanwhile, the inflation rate has reached 33,000 percent, the supermarkets are empty, people starve to death; the humanitarian crisis no longer threatens, but has broken out.
To hold this collapse, which has been happening for years in fast motion, Maduro now wants to devalue the Bolivar - and by 95 percent: from officially 285,000 Bolivars per dollar to 6 million. This is likely to be the biggest currency devaluation in history - but is probably just an acceptance of the reality of the black markets, which have long since found a course of this magnitude off the official exchange points.
Perhaps the most interesting aspect of the currency reform is that the new Bolivar should be linked to the Petro. The Petro is the national cryptocurrency of Venezuela, which the government issued by ICO earlier this year. A petro should be covered by a barrel, so 159 liters of crude oil, which is about 60 dollars. According to Maduro, half of Petro will in future be the new minimum monthly salary for Venezuela, which is significantly higher than many currently paid wages. Small businesses are subsidized by the government for the first 90 days to afford these wages.
---
Don't miss out on my next post! Follow me @tradewonk / tradewonk.com