WEDNESDAY
12-JUN
Price took out Y high and rejected the $250 resistance level once again.
There is LQ on both sides and it's likely for price to expand up or down towards the end of the week.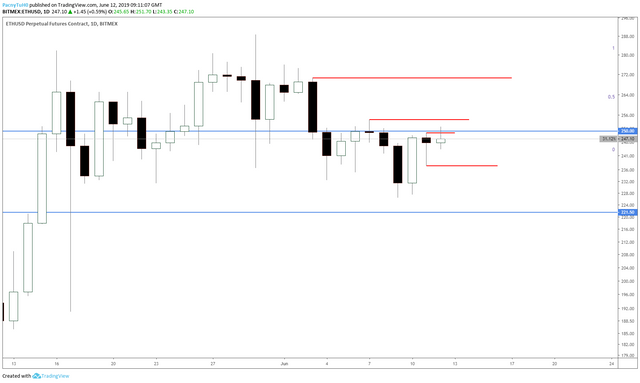 On LTF, sellers are capping price around $250 and there was not a single H4 candle close above that level.
It seems shorts may be accumulating around $250 since buyers cannot pick up any momentum although price breaking above the previous day's high for three days in a row.
Sellers may be absorbing all buy orders around the daily highs, expecting price to drop further in the near future.