Trade and Get $500 in the Round 2 of Spring Cashback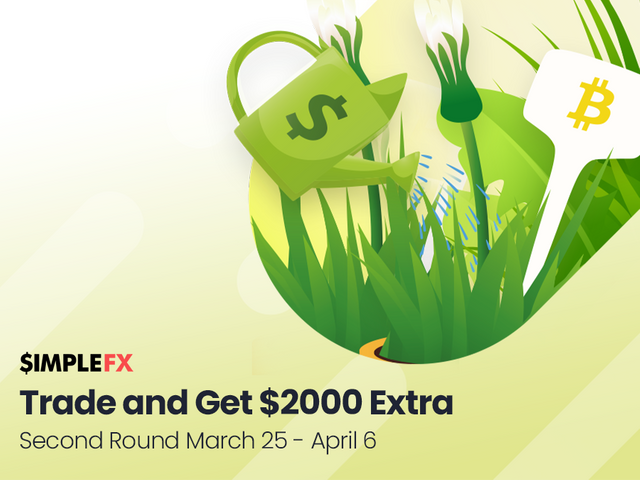 Congratulations to all of you who earned big cashbacks during Round 1 of SimpleFX spring offer. We'll send the awards to your trading accounts within a few days.
Spring Cashback Round 2 starts today. Make a deposit to any of your SimpleFX live accounts, trade with the lowest spreads, and claim up to another $500.
The second round will last until April 6 only. Get the most out of it!
We divided the offer into four rounds to deliver your awards sooner to your accounts. Use the cashback to increase your trading profits!
Here is the schedule of remaining :
Round 2: March 25 at 11:00 AM UTC to April 6 at 10:59 AM
Round 3: April 6 at 11:00 AM UTC to April 19 at 10:59 AM
Round 4: April 19 at 11:00 AM UTC to April 28 at 11:00 AM
Visit SimpleFX for more information.