Ready to Make More Money? Spring Cashback Round 3 is LIVE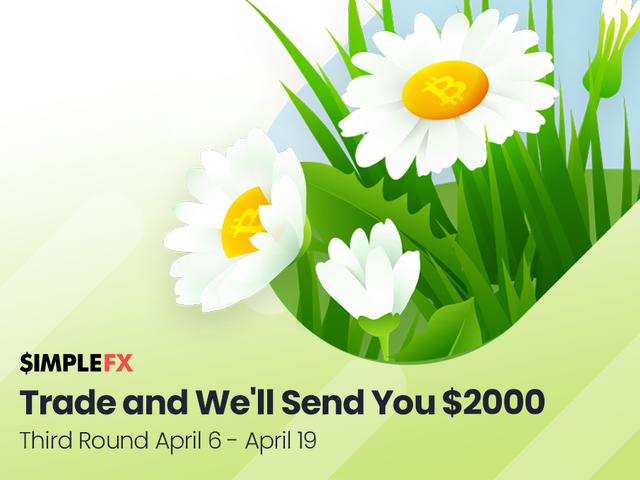 You have time until April 28 to collect the $2,000 cashback. Two more rounds left before the Spring Cashback offer ends. During each one of them you can get $500.
The third round runs from April 6 (11:00 AM UTC) to April 19 (10:59 AM UTC).
Go to SimpleFX, opt-in to the offer clicking the button at the top left corner of the app, make a depo and trade as much as you can with the premium account for free. When the round is over, we'll credit you the cashback earned.
You just have to trade with SimpleFX in April.