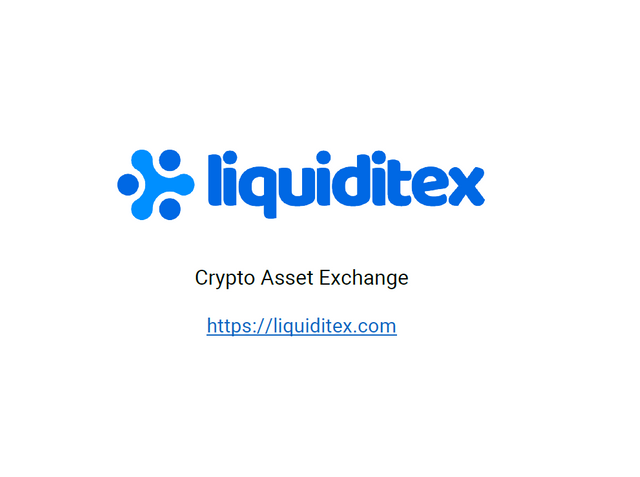 The reason why I decided to start trading in cryptocurrency is because of the amazing benefits that crypto exchanges have to offer. Cryptocurrencies are an emerging market that has managed to create a lot of interest from the people ever since Bitcoin and Ethereum, the major cryptos, became mainstream. When I first heard of Bitcoin, I was very excited to begin my trading journey in this new and promising market. For a while, I enjoyed the great benefits that came with trading Bitcoin, right before Ethereum came into the picture and made my trading experience even more exciting and profitable. I have now become a daily crypto trader and I plan to continue venturing into the crypto space with expectations of more advancements in the future.
Cryptocurrencies are powered by blockchain technology, one of the most innovative technologies of our time. One might ask the difference between cryptos and fiat currencies. Well, cryptos are decentralized assets that are currently not under the control of any particular country, regulatory authority or central bank but instead, the people have the power. This decentralization feature is what makes cryptos ideal to trade or invest in because one is assured of full control over what to do with their funds.
The majority of the countries around the world have however not accepted cryptocurrencies as a legal tender but from a personal perspective, cryptos have the potential to revolutionize the wider financial landscape. People are globally adopting cryptos as a means of payment, investments, and trading because digital assets are better in every way compared to fiat currencies. Their new presence in the trading arena gives cryptos a competitive advantage of not being influenced by many of the same forces as the other more established markets.
Problems of crypto trading.
══════════════════════════════════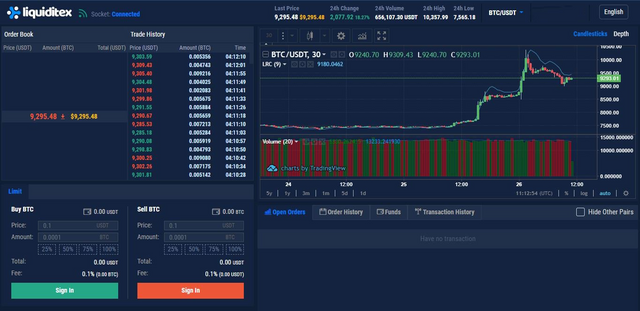 Liquidity.
There are two major factors that any trader considers while trading g in a particular crypto exchange. The same factors are considered by crypto projects when they are looking for an exchange to list their tokens. The first factor is liquidity which is an important factor of consideration especially when one trades on a daily basis. It is imperative that there is ease in convert crypto to crypto for efficient and seamless crypto trading.
While trading in a crypto exchange, my strategy is buying in a particular coin at a profitable price and then storing it in my wallet to wait until the coin reaches a certain profit level. This is common in the majority of traders in the crypto space and it raises problems in the market such as flooding it with buy or sell orders when a coin reaches a certain profitable price. The end result is the biggest problems that have ever faced the crypto world, extreme price swings, and volatility.
Security.
There have been several cases of hacking in major crypto exchanges which have resulted in people losing a lot of money. This issue of insecurity has made people hesitant about investing or trading in crypto exchanges in the fear of losing unimaginable amounts of hard-earned money. For instance, when Coincheck was hacked, there was a loss of up to 500 million dollars in funds and I do not want to imagine the frustration that people who had invested in that exchange went through.
Trading fees.
According to a recent survey by Encrybit, the majority of traders view trading fees being a crucial issue in crypto exchanges. The majority of well-known crypto exchanges charge a trading fee of between 0.25% to 3% which goes against the philosophy of a decentralized exchange, minimal or no fees.
The Liquiditex Exchange solution.
══════════════════════════════════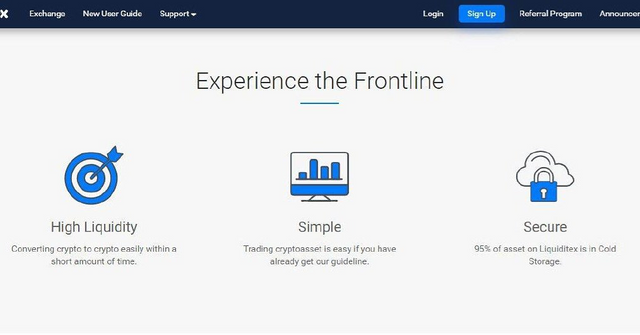 Well, today I come to you with a solution to the challenge of liquidity which has been plaguing the crypto space for a long time now. The project which I am going to talk about today is bent on building and solving the issue of liquidity on a world-class crypto exchange.
Fast matching engine.
Liquiditex exchange is going to have a fast matching engine that is capable of sustaining one hundred thousand transactions per second. This is a great feature because I will never have to be worried about my transactions getting stuck on the platform because of the matching engine being overloaded. With such a feature on the Liquiditex exchange platform, I will be able to trade as many cryptos as I want without having to wait for months for the price of the coins which I have bought to reach a certain profitable price.
The security system.
On Liduiditex exchange, the number one priority is security because it is what most traders and projects looking to list their coins on any exchange highly consider. To avoid any instances of malicious hacks that end up costing traders billions of funds, Liquiditex has a couple of ways in place to offer protection to all traders. These strategies include multi-signature, cold store, secure and reliable layered technology architecture.95% of the crypto assets on Liquiditex will be stored in cold wallets which guarantees me that my funds will be sure in any situation. Finding a crypto exchange that actually upholds one of the principles of a decentralized exchange, security, is every trader's dream.
Malicious hackers are always on standby to try and hack crypto exchanges especially those in which traders have greatly invested, to acquire crypto assets that they have not worked for. Victims of such cyber-criminal activities end up losing a lot of digital assets and not being open to invest or trade in crypto exchanges ever again. The goal is to ensure the mass adoption of cryptocurrencies and with their effort to eliminate cases of hacks, Liquiditex is the ideal platform to help the crypto space realize this goal.
Being a trader on Liquiditex, I am going to enjoy their features which include sports trading, instant exchange, white-label exchange, grid trading, social trading, and copy trading, staking platform among others. All of these features are going to help me greatly improve my trading skills which are my ultimate goal. Liquiditex is going to be real definition of a decentralized exchange because it plans on actually implementing all of the principles of a decentralized exchange, especially liquidity and maximum security.
The tokens to be supported on Liquiditex.
══════════════════════════════════
Liquiditex is going to support the trading pairs in these coins: BTC, ETH, USDT, LEX. There are plans for the addition of more coins to the exchange as time goes by. The criteria that Liquiditex is using to choose the type of coins to add to the exchange are strong credibility, user base, and liquidity. This will make Liduiditex an exchange whereby I get to trade in coins that have already earned a reputation amongst crypto enthusiasts which means more profits for me.The whole point of trading in any exchange, be it centralized or decentralized, is to make as much profit as you can and Liquiditex exchange has gone out of their way to ensure that their traders have access to only the best cryptos in the market. Liquiditex also calls out to angel investors who have tokens that require listing on an amazing exchange.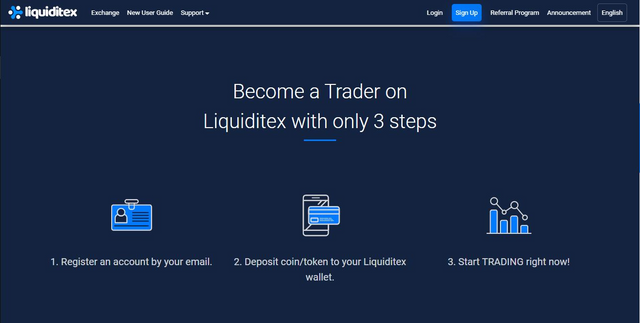 Trading on a decentralized exchange can be quite challenging for a trader who is not used to it. It is therefore important to always do your research and ensure that you only invest in the best of the best. Liquiditex is going to be one of the best-decentralized exchanges in the crypto space due to its impressive and trader friendly features which are all profit-oriented. When I started trading in crypto, I had no guidance on which types of exchanges to invest on but due to the popularity of cryptocurrencies and informative articles such as this one, new traders have the information that they require to make their trading skills and venture top notch.
Liquiditex is the ideal exchange because of its extra precautionary steps to ensure that traders have a safe and efficient platform to carry out their trading activities. As its name suggests, Liquiditex aims at eliminating liquidity issues in decentralized exchanges which are a great initiative to stop traders from opting to trade in centralized exchanges because of the liquidity that such stock exchanges offer. The future of cryptocurrencies continues to look even brighter with such advancements.
Supported platform.
══════════════════════════════════
Liquiditex is going to provide cross-platform trading for web-based trading clients, android app client, IOS app client and REST API.This further displays the diversity that Liquiditex is portraying to ensure that each and every type of trader is included in the exchange.
To ensure that traders have the convenience that is required, Liquiditex is going to support various languages such as English, Chinese, Spanish, Japanese, Korean and Vietnamese with plans to add more languages to the list.
Any crypto trader from around the globe will be able to trade efficiently and conveniently regardless of the language they understand. The language barrier has always posed problems in the customer convenience of numerous platforms, be they trading exchanges, communication platforms among others. Liquiditex is going to lift this barrier and ensure a trader from China is able to comprehend each and every detail on the exchange.
Token economy.
══════════════════════════════════
Liquiditex has developed its very own native token referred to as LEX which will be issued on Ethereum network and supplied in a total of 100,000,000 never to be increased. To learn more about the distribution of the LEX token, make a point of taking a look at their whitepaper. There will also be loyalty poinst known as Shell.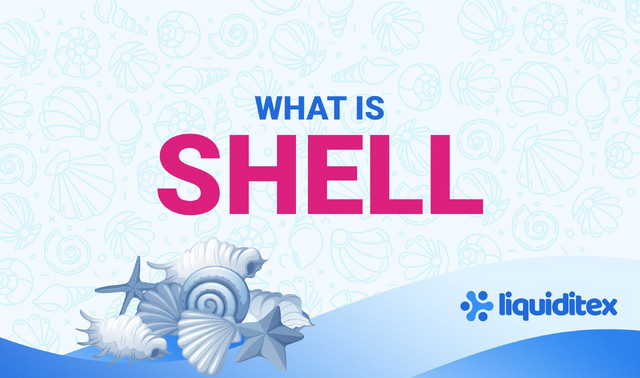 Different fees on the Liquiditex exchange.
══════════════════════════════════
Listing fee.
Projects that wish to list their tokens on Liquiditex are going to be required to pay a listing fee which is going to be determined by the credibility, user base and liquidity of the token. This initiative is going to ensure that the coins which are listed on the Liquiditex exchange are those with great potential and large trading volumes. Being a trader on a decentralized exchange has never sounded more exciting.
Exchange fee.
Initially, Liquiditex is going to charge a 0.1% fixed fee per trade but later on, there are going to be changes introduced in the exchange. Some of these alterations include maker-taker, volume-based tiering and zero-fee promotions. The Liquiditex exchange has absolutely no intention of exceeding above 0.1% with the exchange fee. A fixed exchange fee is going to help Liquiditex attract more crypto traders to the exchange and realize mass adoption within a short period after its official launch.
Withdrawal fee.
Similarly, the fee charged for withdrawing your digital assets from the Liquiditex exchange is going to be very minimal unlike conventional centralized exchanges goal of this innovative project is to ensure the trader does not pay high fees thus ensuring high profits.
Liquiditex might also charge other minimal fees for various services on the platform such as automated algorithmic order among others but the guarantee is that all of these fees are going to be very pocket-friendly. Investing or trading on Liquiditex is going to be very cost-effective because I am guaranteed that not many funds will go to unnecessary high service fees.
Liquiditex is going to revolutionize crypto trading as we know it because of its numerous amazing features that I have discussed in detail above, which tend to lack in majority of decentralized exchanges. Anyone who is a crypto enthusiast and wants to experience state of the art trading will be able to easily become a part of this Liquiditex exchange platform because there is no language barrier that hinders some crypto traders from having access to innovative crypto exchanges. This makes Liquiditex the ultimate crypto exchange.
Being able to easily convert crypto to another crypto is the most convenient feature for any crypto trader because it will consequently maximize the speed in which one's transactions are processed. Liquiditex's objective of eliminating liquidity in crypto exchanges has been the solution that the crypto space needed for so long, but the wait is over. Liquiditex will be a non-issue in crypto trading once Liquiditex is officially launched, and that requires your financial support.
CONCLUSION.
══════════════════════════════════
The crypto space has been undergoing a lot of developments to help fix some of the challenges which were not put into consideration during the creation of various cryptocurrencies that have seen creation of stable coins to deal with the challenge of volatility which was heavily plaguing cryptocurrencies, especially Bitcoin. With that solved, the next step was to solve the challenge of liquidity and I am sure that Liquiditex is the ideal platform for that. The success of Liquiditex will be a big win for the entire crypto space because crypto traders from all around the world will be able to trade with multiple coins on an exchange platform whose matching engine is exceptionally efficient. Become part of the change and help fund Liquiditex exchange platform to success.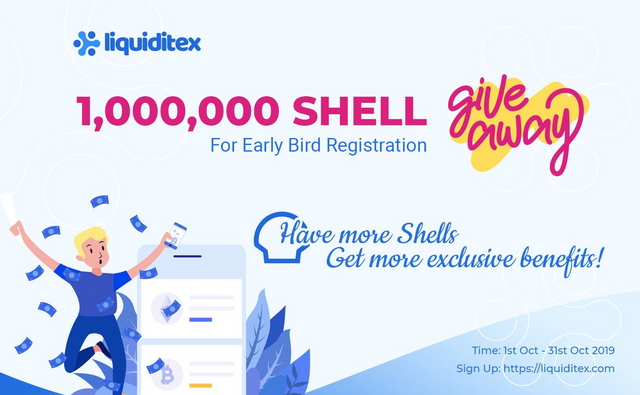 Register Here-> SIGN UP
══════════════════════════════════
Official links of the Liquiditex exchange:
🔗 WEB: https://liquiditex.com/
🔗 Whitepaper : https://liquiditex.com/images/whitepaper.pdf
🔗 Telegram: https://t.me/liquiditex
🔗 Twitter: https://twitter.com/liquiditex
🔗 Facebook: https://facebook.com/liquiditex
🔗 Reddit: https://www.reddit.com/user/liquiditex
🔗 Instagram: https://www.instagram.com/liquiditex.exchange/
══════════════════════════════════
★ Author: jamesndungu1
★ BitcoinTalk Profile: https://bitcointalk.org/index.php?action=profile;u=1856049
★ Images credited to Liquiditex Exchange