Il Bitcoin a 10mila, prossime resistenze delle maggiori crypto.
Il mercato sta tentando di risalire , il bitcoin ad esempio si sta dondolando lungo l'area di 10mila dollari prima di riprendere una vera direzione. Vediamo un pò quali resistenze potrebbero essere sentite dal prezzo in questo periodo di scarsi volumi sul mercato. Inutile leggere i numeri di fianco alle linee rosse, per questo motivo le evidenzio solo nel grafico.
Bitcoin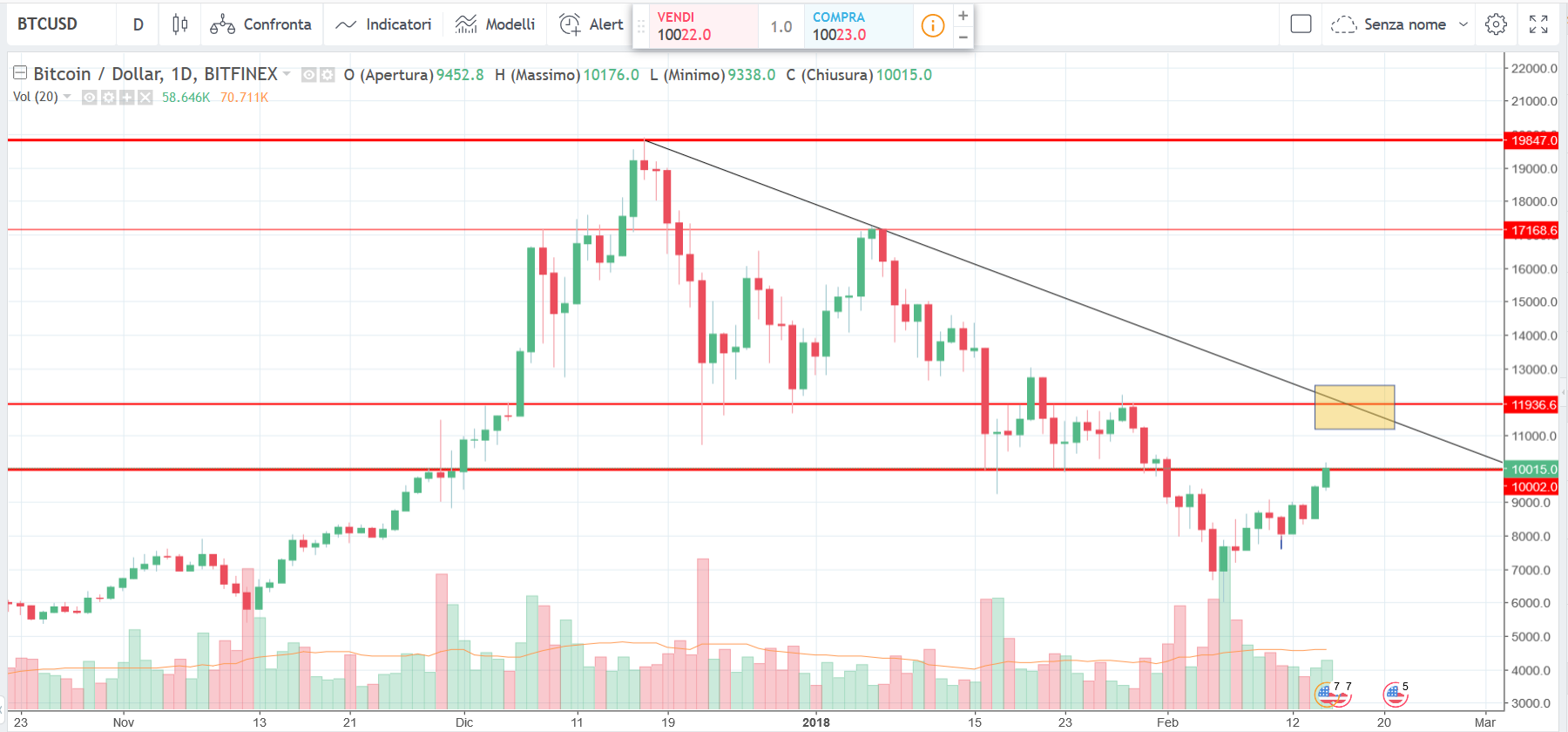 Ethereum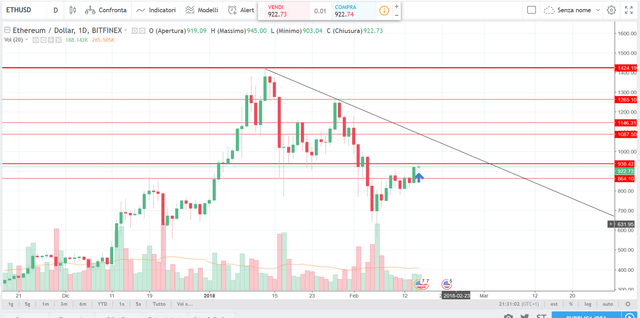 Steem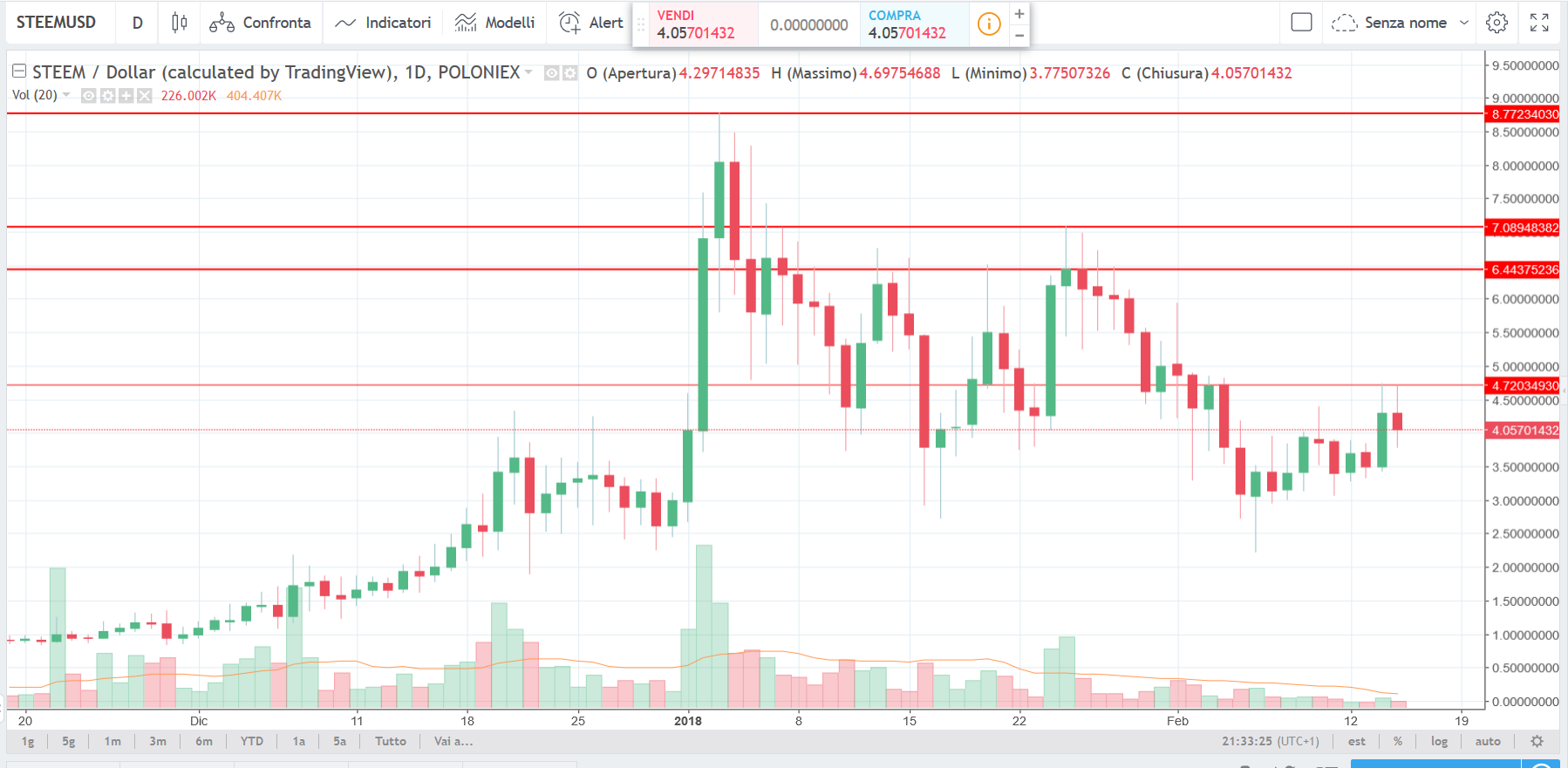 Ripple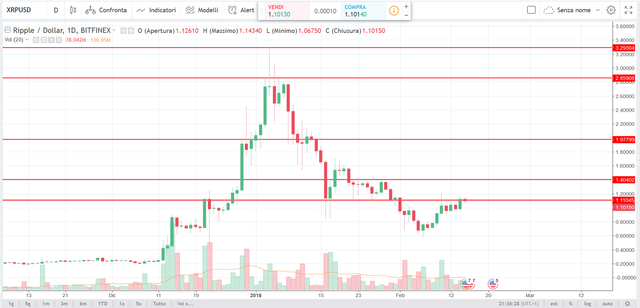 Fonte immagini: tradingview
I am not a financial advisor and these are not financial advice. These are only my opinions and my analyzes, none of which is an incentive or an encouragement to invest.
Io non sono un consulente finanziario e questi non sono consigli finanziari. Sono soltanto i miei pareri e le mie analisi, nessuno di questi è un incentivo o un incoraggiamento all'investimento.
Cosa trovi sul mio Blog:
https://steemit.com/bitcoin/@giu-marcantuono/le-critiche-inutili-al-bitcoin
https://steemit.com/italy/@giu-marcantuono/i-problemi-dello-sviluppo-italiano
https://steemit.com/trading/@giu-marcantuono/analisi-tecnica-le-prossime-resistenze-di-prezzo-su-btc-eth-steem-sbd
https://steemit.com/photography/@giu-marcantuono/perche-dovresti-visitare-bologna
Se sei interessato al mondo delle cryptocurrency e non solo , seguimi : @giu-marcantuono