Yesterday started the trade competition in Trade.io, but there are still many days left for you to participate. The contest ends on February 28, do not miss this opportunity to earn some BTC doing what you like, in a customizable platform and very easy to use for anyone.
Requirements:
To participate you must have an account in Trade.io, the registration is very easy and fast. It takes less than a minute.
You must have a balance in your account of 0.1 BTC and trade a volume of 500 USD.
Take advantage of this opportunity offered by TRADE.IO
Graphic 1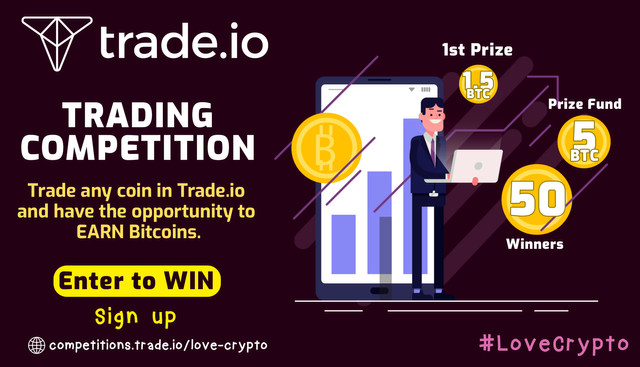 Graphic 2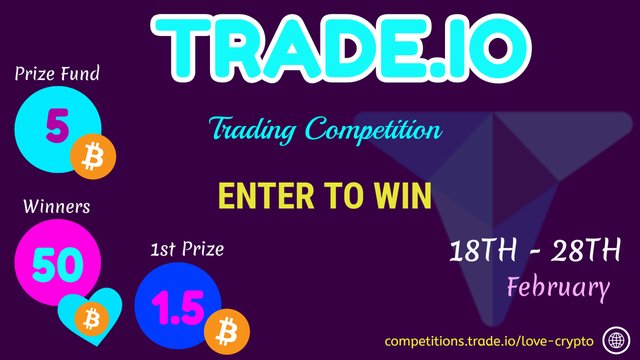 Graphic 3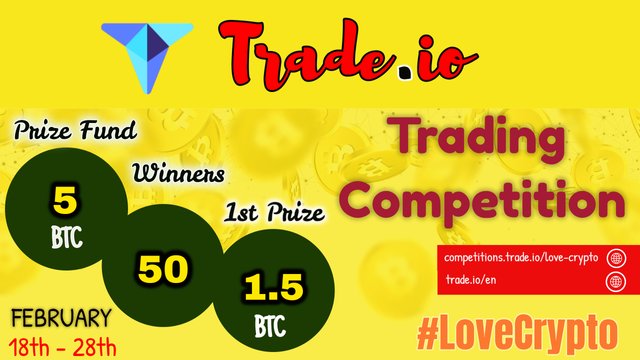 Graphic 4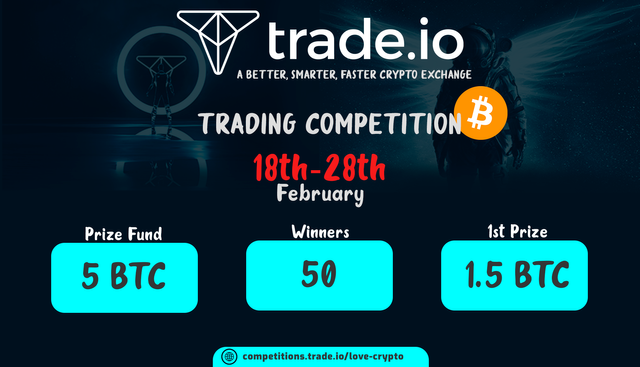 Graphic 5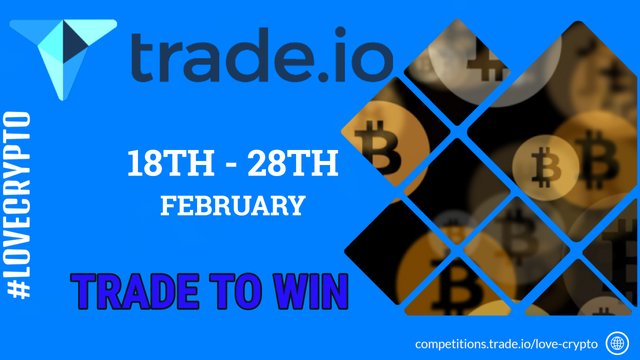 Graphic 6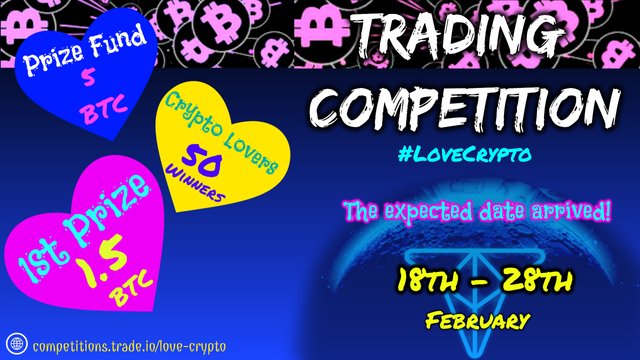 ---
Disclaimer: The information contained in this post will not be taken as financial advice. I am not a financial advisor and none of your investments should be made based on the information presented here. The following information is for educational and entertainment purposes only.