Winning Money Without Remaining Ost [English/Turkish] Boşta Kalan Oy Gücünüzle (SteemPower ile) Para Kazanın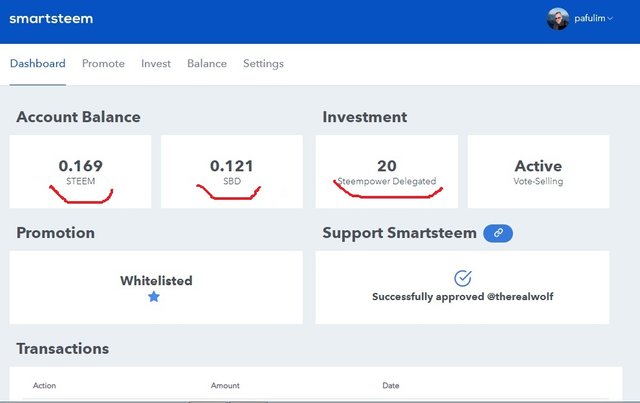 Winning Money Without Remaining Ost
We can earn income by selling the votes we do not use daily on the smartsteem platform.
Allow Smartsteem to use your Steempower. In return, you will earn daily STEEM & SBD revenue and Steempower in form of curation.
If we do not vote during the day, these rights are lost in one direction. It is not too bad to get income by using our rights that we do not use. If I have a chance to look at steemite first, I am going to examine the shares and vote. I also use voting rights in the "Vote-Selling" and "Delegation" sections of SmartSteem so that the remaining voting rights are not wasted. I chose to do "Vote-Selling" mainly at the moment.
There's an unbelievable income. On average, they earn between 0.150 - 200 STEEM and SBD on a daily basis. In total it is around 0.350 STEEM. I think it will work when it accumulates over time. STEEM will be even better when the price goes up. If your SteemPower is high, this income will be even higher.
If you want to earn income from SmartSteem, you can sign up by clicking on the link below or clicking on the banner. I already have plenty of profits for you all.
My referral-link: https://smartsteem.com?r=pafulim

Boşta Kalan Oy Gücünüzle (SteemPower ile) Para Kazanın
Günlük olarak kullanmadığımız oy mikatarlarını smartsteem platformunda satma işlemi ile gelir elde edebiliyoruz.
Smartsteem'in Steempower'ınızı kullanmasına izin verin. Buna karşılık, günlük STEEM & SBD gelirini ve küratörlüğünde Steempower kazanacaksınız.
Gün içinde oylama yapmazsak bu haklarımız bir yönüyle kaybolmuş oluyor. Bu kullanmadığımız haklarımızı sistemde kullandırarak gelir elde etmek de fena sayılmaz. Ben öncelikle steemite bakma fırsatım olursa paylaşımları inceleyip oylama yapmaya çalışıyorum. Kalan oylama haklarımın boşa gitmemesi için de smartsteemde "Vote-Selling" ve "Delegation" bölümlerinden oy haklarımı kullandırıyorum. Ben şu anda ağırlıklı olarak "Vote-Selling" yapmayı tercih ettim.
Fena sayılmayacak bir geliri de var. Günlük olarak ortalama 0.150-200 arası STEEM ve SBD kazandırıyor. Toplamda 0.350 STEEM civarında oluyor. Bunun zamanla biriktiğinde işe yarayacağını düşünüyorum. Hele STEEM fiyatı yükseldiğinde daha da işe yarayacaktır. SteemPower'ınız yüksekse bu gelir daha da yüksek olacaktır.
Siz de smartsteem'den gelir elde etmek isterseniz aşağıdaki referans linkinden veya bannerdan tıklayarak kaydolabilirsiniz. Şimdiden hepinize bol kazançlar dilerim.
Referans Link: https://smartsteem.com?r=pafulim