Well after buying into the TPAY ICO back in December it was a rather high ICO price. @5.46 USD per token, this was one of the highest ICO prices ever, once you take BCCX out of the picture.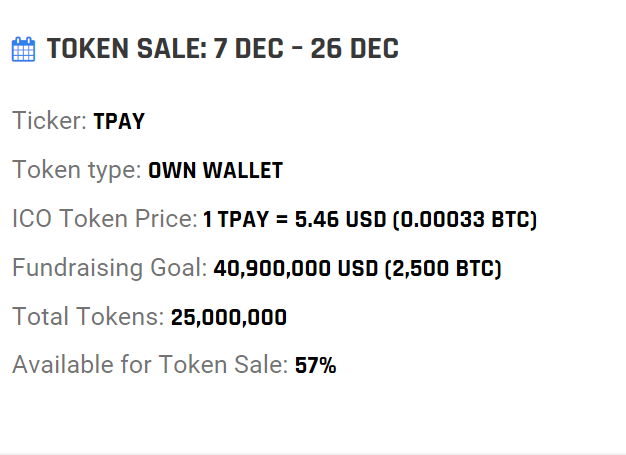 Now today after about two weeks of trading, TPAY has finally hit almost $5.00 and they are only on one terrible exchange. Having invested in so many bad ICO's that are not even worth 25 % of their ICO price in many cases, this is refreshing because for once, I may even get my money back.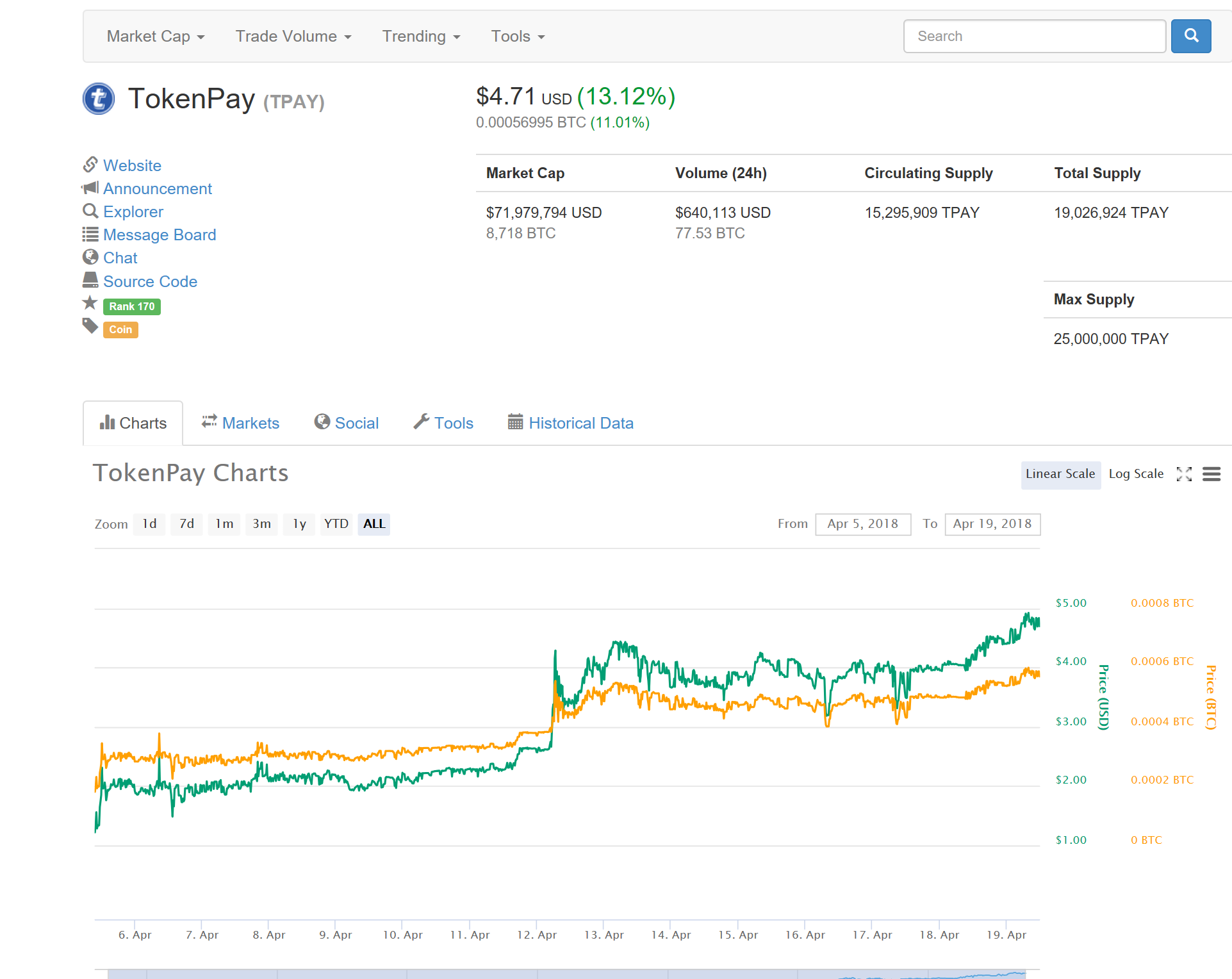 Moving forward I hope that this coin continues its trend upwards and that all TPAY holders get the nice return that they were promised on launch date. The foundational tenants of TPAY's white paper are great and if they can actually merge the blockchain in to the conventional banking system, while keeping privacy in line, there is no saying how far this coin can go.