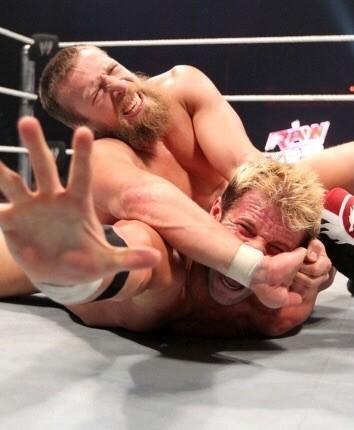 No you silly goose. Not from Steemit. Don't you worry your pretty little head about that. I'll be here until this shit reaches ZERO so you all are stuck with me. I'm talking about reaching a boiling point with a specific individual that I've been stupidly dealing with on and off for the past 17 months.
Here's the quick backstory...
Last year, I was contacted about purchasing an extremely large collection of toys, action figures, statues, comics, Pops, and other various collectibles. You can read a bit about that right here...and here...oh...and here. Yup! I've written about this shit 3 times thus far and this will be the last one as I've had the rug pulled out from under me too many times now and he's making me look like an idiot at this point.
Ya see, this dude is what most would call...ummmm...what's the proper words here...oh...BAT FUCKING SHIT INSANE!!!
The short version this time around is that he has to empty his unit completely by the weekend. I get the urgent panicked texts and stupidly agree to meet him the other night at his storage unit which is now in an entirely different facility from the last time I stupidly met him.
So 2 nights ago I look and he tells me he's getting rid of the unit entirely to raise money to pay the lawyer to sue his father for getting rid of the other half of the collection which was left at his parents place. Turns out he didn't abide by the courts decision to remove the stuff so it became the property of the parents...where they ended up donating it all to Toys 4 Tots. Yeah...probably 50k worth of collectibles gone because this dude didn't get his shit together for the umpteenth time.
Anyway, he needs lawyer money blah blah blah. So we make a plan for today...Saturday the 11th at noon so I can rent a truck, and load it up with his remaining product where I'll go through it and give him a fair price. He text me multiple times yesterday and this morning confirming it was all still set. I confirmed. He asked about the truck. I just ignored that as the 1% of my brain the was functioning properly told me to not rent it until we had actually moved the shot out of his unit...
So I drive there to meet him where he ignores my texts and calls for 20 plus minutes. Ya see, I can't enter the gated units without the code. So I track down an employee, explain I'm meeting someone SBD she interjects with "Is it Greg?" followed by a snarky and sarcastic "Good Luck!" Never an encouraging sign when the storage unit place that you've been renting for a couple weeks knows you by name and knows that you are a complete disaster.
So I finally get let in by her and go up to the unit where I see a very jittery and hopped up Greg moving tons of boxes. I don't think he senses my irritability but I try to be as polite as possible. The first thing I notice are about half of the units products all in the hall separated away from his unit. I ask if he's getting things ready (pointing to the product) to which he completely ignores me jay and asks if I have the truck. I explained that I was going to wait to assess the amount of boxes so I know what size vehicle is needed.
He's all over the place and I asked if I can start moving the boxes down and I notice he's stalling. I ask about the separated stuff and he says "no that's just my clothes". So I walk over and point at the...at least 50-60 boxes of various toys and collectibles and say "this is not clothes Greg". That's when he tells me that he's not selling that stuff as he's gonna return em. Mind you...some of these toys are 10 plus years old. It was at this moment that I realize that this fuck has wasted my time for the very last time.
I let him have it without calling any names or getting aggressive. But I let him know that he wasted my time once again. That it's frustrating as he wanted me to rent a truck out of my own pocket for nothing...once again. That he called and text me like crazy this week and for what?!? I don't understand what I was doing there? What did he want from me?!? Is he lonely? Did he want me to rent a truck so he could use it himself?
I was truly baffled and told him not to reach out to me again. I told him he's going to lose the rest of his stuff just as he lost the other batch and he would have nobody to blame but himself. He tried to still continue on with the "no I'm selling you this stuff" routine but that was squashed when I told him I'd start loading up my car now and he would not give anything up.
This guy has now wasted so much of my time on this nonsense. I'm actually glad he lost that first batch and I hope he defaults on the unit (which 100% will happen) and that he loses the rest. Then he will not only be jobless, homeless, and broke...but won't have the fallback of his Collectibles to save him at all. Let alone anyone to count on as he's burnt every bridge he's had with anyone who was kind enough to try to help.
So while I won't get the collection and I won't be able to actually help this guy out, I'll sleep soundly knowing that I actually tried on several occasions. I'll also think about an underprivileged youth playing with a $500 figure or destroying his $300 comics while he sleeps in his car...and that'll bring a satisfying smile to my face.
Blewitt