Despite uptick in Covid, Phuket and other areas in Thailand scheduled to reopen for tourism
Is it a good idea? Is it a bad one? Well, I think we have reached the point where a lot of the talk of there never being a Covid case behind us at this point because the economic impact of shutting the country down has all but decimated the economies of certain tourist-heavy places like Phuket. Chiang Mai does have industry outside of tourism, but it is also the 2nd most heavily visited part of the country after Bangkok as far as international tourism is concerned.
The plan has gone back and forth and been revised and delayed in the past 6 months but despite the latest fears of a new wave, the plan to reopen Phuket and other places in the country still has the green light from government and health officials.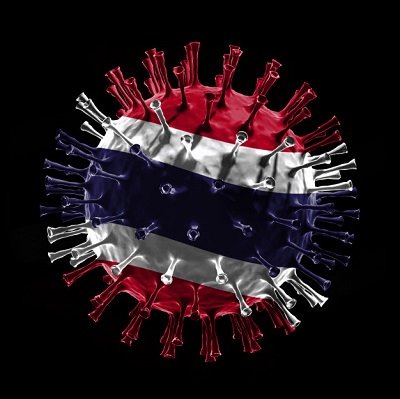 They are referring to the projects (in English) as "sandbox tourism projects" in that the people who wish to come to visit can do so without quarantine provided they are vaccinated against Covid. I don't know how they would be able to verify this, but I am going to go ahead and guess that they have a very big plan already in place. They are also rolling out "rapid Covid-19 testing" kits in Phuket so that incoming passengers can also be tested on the spot.
I don't know how to feel about these tests because I read mixed reports about how accurate they are but it's not for me to decide these things and honestly, i don't want to get into the debate: I'll leave that to people that don't mind spending hours a day doing research from online sources that are probably tainted with misinformation anyway.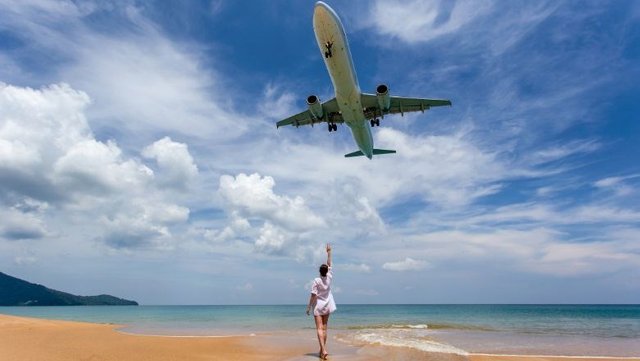 src
I certainly hope this is photoshopped because otherwise, where did that plane just take off from?
Chiang Mai, Krabi, and Koh Samui are other locations that are going to be used for this contained tourism and the idea behind it is that the visitors are welcome to do whatever they want in that particular region, but they are not allowed to leave it. For the type of person that is simply coming for a 2-week holiday, this is all fine and dandy since those people tend to stay in one place anyway although I think this is more feasible in island locations rather than up here in Chiang Mai. I think you would run out of things to do here pretty quickly and while I do enjoy living here, I don't know what a person would possibly do here from a tourist perspective for 2 weeks or more.
As you might expect there is a lot of debate going on about whether or not this is something that should be attempted but at the same time these regions in question are almost completely dependent on tourism and have seen massive unemployment as well as parts of town being turned into ghost towns in the past year.
The Thai "high season" doesn't begin until around November, so my personal opinion about all of this is that the dates have been placed intentionally early in order for government officials to be able to create the illusion of being responsible by delaying it a month or two, when it was likely their plan all along. They don't want to come right out and say that the real rollout date is, and always was, sometime in November.
For now, I wouldn't go book that flight to Thailand just yet because the government here has an amazing propensity towards lies and changing things up rapidly. However, I am happy to see that they are moving forward with this because the people in those regions have suffered enough.