Everyone knows about smoking is harmful for health. Cigarette etc. It is also written on the packet that it has the potential of cancer-like diseases. But in one research it has also emerged that due to the excessive smoking, there are also great potential for diseases like diabetes, fertility reduction and blindness. Consumption of excessive amount of tobacco is harmful for eyesight. This is because the amount of nicotine in the blood is very high, there is a bad effect on the eye's retina. Apart from this, there are many side effects on its eyes. Today we are going to talk about the damage to the eyes due to the consumption of tobacco.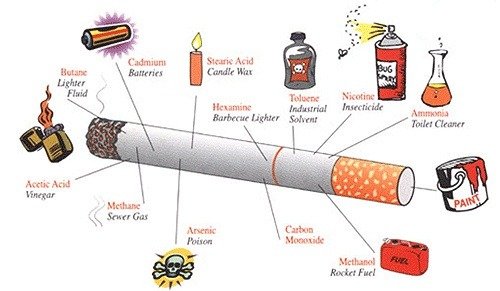 Ending moisture - 
Some elements are responsible for maintaining moisture on the surface of the eyes. These substances can be damaged by excessive smoking. In this case, the moisture surface and wetness of the eye surface is over. Because of this, there was a possibility of itching in the eyes or glare in the eye is. 
Cataract may also occur -
 In one report it is revealed that smoking can also cause cataracts. In an American research, it has been claimed that people with tobacco smoke are more likely to have cataracts. At the same time, people living in contact with such people are also affected by this.Side effects on the retina - Due to smoking, nicotine in the tobacco has a fatal effect on the retina and optical nerves. In this case, there may also be damage to the eyes leaving long-term effects.
Due to other diseases -
 people who smoker often complain about diabetes and high blood pressure. Eyelashes also decrease in these diseases.