The Music and Money Show is Live Today - 3pm EDT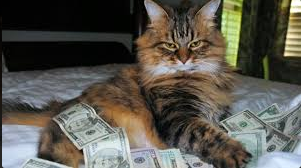 Ready to talk some crypto? Well that is what we'll do today on the music and money show, be sure to listen in today at 3pm EDT (8pm UTC).
Today's Agenda on..

The Crypto Market Check - Is Bitcoin Just Teasing Us?
U.S. Markets - Has the Pain Just Begun?
Weekly Quick Tip - When to FOMO and when not.
And we gotta play some tunes!
The Question Begs - Where Do I Find All of This Radio Goodness?!?
On MSPWaves Radio
Join us in audience chat:
https://discord.gg/77MCBer
Listen in on Discord: https://discord.gg/ZvwASjs
Or join us on the live stream at: http://mspwaves.com/home/listen/

Come Ride the Waves with Me and Get Your Financial Knowledge Leveled Up!
---
Published by ScaredyCatGuide
on

with SteemPress
https://mentormarket.io/scaredycatguide/the-music-and-money-show-is-live-today-3pm-edt/
---