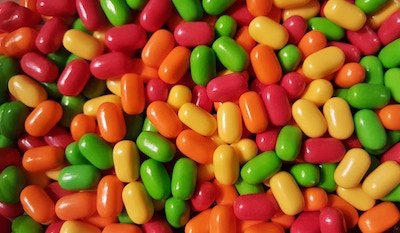 tiny teeny tic tacs
a box full of them,
so many colors,
refreshing and chewy,
hard on the outside
so sweet.
some come mint,
the perfect breath cleanser,
some tangerine,
a beautiful fruit flavor,
all of them, so good.
the box is
an incredible design,
a work of art,
innovation, invention,
so smart.
although their size
may be tiny,
they make up for it
in flavor
and fun.