Angry And Scary Buddhist Statue At A Monastery In Tibet - My Photo From 1989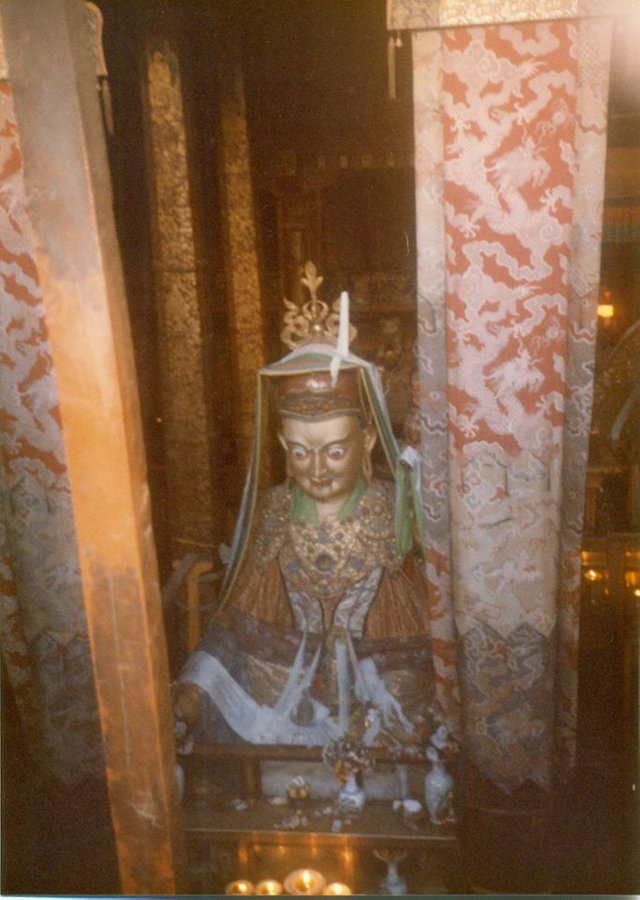 I took this photo in Tibet in 1989 while on a semester abroad. I took this picture in a monastery. I don't recall exactly in Tibet where this was.
It is a Tibetan Buddhist statue. I do not recall the name of the figure pictured. The entity looks angry and is scary to me.
I hope you like my photo!
Please consider voting up, following, re-steeming, etc.
Thank you very much!
copyright 2018 missinglinks