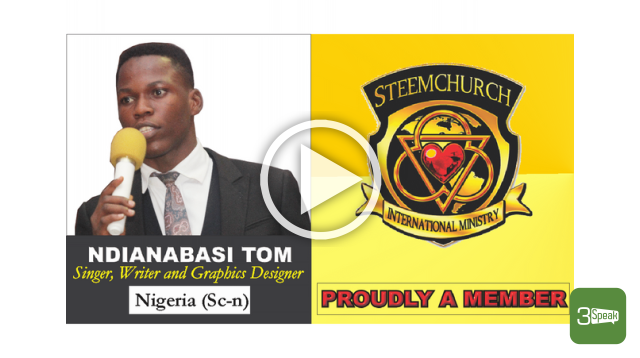 ---
Regards to everyone on the 3Speak community. It is a great pleasure to finally be a 3Speaker. I heard of this awesome video and free speech platform long time ago but did not have the push and courage to make use it but I'm glad I finally made it here.
This is actually my first video with 3Speak and it is some sort of introduction. It also contains what I look forward to be doing in my upcoming videos. I do hope to improve on the video quality subsequently.
I'm really really excited to be here on @3Speak because it has a very unique and simple User Interface and features. I do hope many get to subscribe and begin to use the platform. I would recommend @3Speak to anyone cause it is worth it.
Thank you and kudos to the brains behind this awesome platform in the persons of @theycallmedan @oracle-d and a host of many others.
Anticipate more videos!
---
▶️ 3Speak