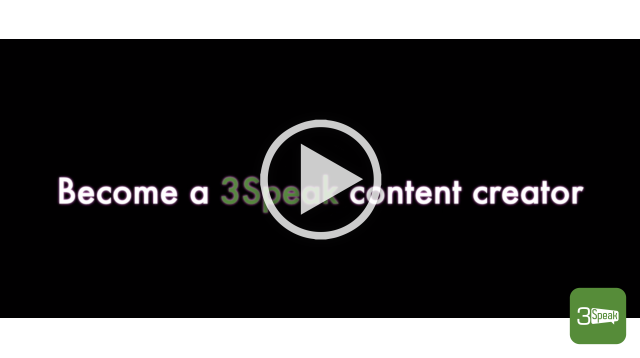 ---
This video shows you how to sign up and become a content creator on 3speak.
This video is a quick introduction in under 4 minutes of how to become validated as a content creator, and is mostly for people who are new to the Steem blockchain ecosystem.
At this stage, not everyone will be able to be a content creator. We are not a huge multinational corporation with millions of dollars, like YouTube, and running an enterprise grade platform like 3Speak is very expensive. So at the moment, we have to restrict access to uploading to people who we can verify have been deplatformed, and our small team of testers.
If you have already applied as a content creator, please note that it may take some time to review all applications, as we are currently inundated with many people wanting to join.
We are doing everything we can to bring it to a stage where the site is open to everyone to post on, so please bear with us whilst we do what we need to in order to make the site really successful and sustainable for open posting.
Finally, please help us make 3speak a success by sharing content with your friends and followers.
Visit 3speak: https://3speak.online
---
▶️ 3Speak