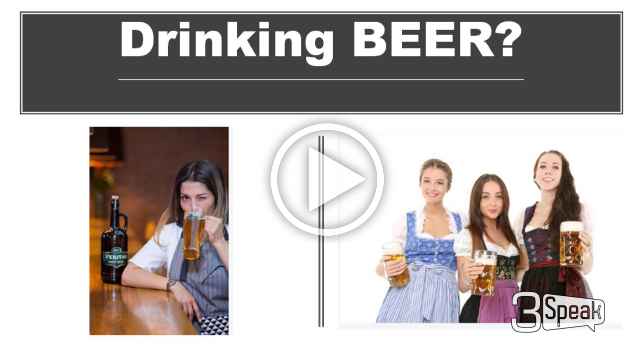 ---
Hello Friends,
Do you Drink BEER? Are you familiar with the health benefits tied to Drinking BEER?
Please note these Benefits listed down has a condition which is MODERATE DRINKING
Moderate drinking = one/two drink/day for women and two/three drinks/day for men
Many researches have indicated that if a person has a stone in their kidney, it is very possible that by drinking a beer daily, it slowly passes through the urine. Subject to condition the stone size is small enough to pass through the urine.
Beer contains very little amount of alcohol and due to which its intake during summer causes the body to cool down from inside. Some people are of the belief and think that drinking beer is no good, but the fact is that it does provide many health benefits if the BEER consumption is taken MODERATELY.
In today's video, we are going to see some of the amazing benefits tied to drinking beer, which hardly anyone knows.
The Benefits of BEER - When Consumed in MODERATION:
Helps Prevent Cancer
Strengthen Bones
Improves Skin Health
Prevents Anemia
Prevents Formation of Kidney Stones
Helps manage Diabetes
Improve Cholestrol
Boost Heart Health
Longer Life
Helps reduces stress
Boosts Vitamin Levels
Promotes Better Bowel Movement
If you found this information useful, then PLEASE don't forget to share it with your friends and family, too!
#Health, #beer, #beerbenefits, #HealthDear
Please like, share and subscribe to my Channel.
Disclaimer:
We thrive our best to provide you with accurate and genuine home remedies. However, any advice contained or specified on the 3Speak Healthdear channel should not be treated as a piece of medical advice.
Stay Happy & Healthy.. HealthDear Your Friend To Good Health...
Image Courtesy:pixabay & pexels
---
▶️ 3Speak