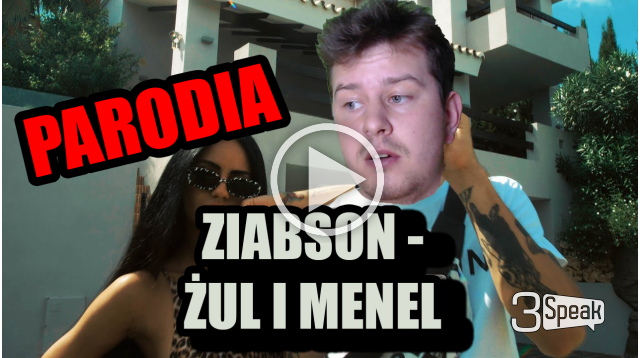 ---
Twórca tekstu - WitQ _
https://www.youtube.com/channel/UCldb...
10 groszy w portfelu.
W jedno gwiazdkowym motelu
W łóżku kurwa z burdelu
Przyzwyczaiłem się do tego
Przyzwyczaiłem się do chlewu
Dziennie 6 hamburgerów.
Ciuchy starszych kolegów.
Rosnąca kopa problemów
A z wypłatą nie widze przelewów
Lodówka służy tylko do chłodzenia radlerów
Jak jestem głodny no to na hot-doga do orlenu
Nigdy nie oszczędzam na jedzeniu,
Parówka, sos ,bułka i dużo glutenu.
Jesteś po mordzie skuty tak piszą mi skurwiele
Torba guczi od zawsze me marzenie
Nie droga na skróty do laczków mi się leje
Mam z dyskontu buty tak bardzo z nich nie jebie
Nie pije wódy zamawiam Amarene
To dla mojej niuni, wina w niskiej cenie
Nawet się nie łudzi że siarą nie zajebie
Przy płocie stoje w stronę ludzi leje.
Dlaczego niemam szmalu, tylko klepie biede
Dlaczego w chlaniu słaba bania na oiomie będę
Każda impra to nie feler to bestseler
Jestem panem życia prawie trzy promile we łbie.
Alko lista jestem żul masterem
Barman sprzedać niechce a ja już trzeźwieje
Hajsy z rapu? Znowu na kreche biere.
Specjalista, w życiu na tym chlewie.
( 2 )
5lat temu byłem trzeźwy zamartwiałem się hajsami,
a w tym roku 500 dali wóda leje się wiadrami.
5 lat temu sie po Kielcach bujałem z długami, dzisiaj na impreze wóde z gwinta walim.
Alfons ściga mnie za długi powoli ide z torbami.
Na ojomie trzustka boli jakby mi ją wycinali.
Mogłem ją opylić jak jeszcze była na fali.
Każda mówi ze ma focha jak odemnie wódą wali.
Każda mówi ze ma focha żubrówka nie taniocha. Chociaż wyrosłem na blokach tutaj gdzie wschodnia europa.
Wchodze se do Żabki na lade czyściocha
Mordo a te klapki to czarna kubota
Gucci flip-flopsy lub Rafa Simonsa,
socjal od PISu na pysznego Bolsa
Nie słucham sie matki nie słuchałem ojca
Nie płace podatków w klapkach kopie rowa.
Wrzucam na 3Speak, jeśli Youtube by kiedyś usunął
I upload on 3Speak if youtube will delete this
---
▶️ 3Speak