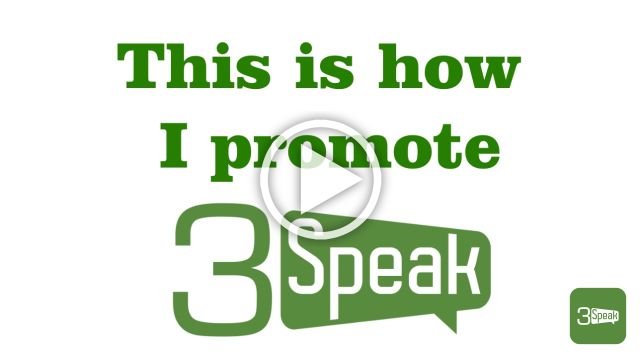 ---
I showed all the details in the video, but I will leave the links in the description as well.
First of all, I deceded to post all my @threespeak videos only in this account.
The social networks were I mostly promote it are :
I also promote in forums related to crypto, like :
There are more forums I'm registred in where I find very interesting topics to discuss and always promote my videos there.
I also create videos sometimes about politics and promote in the related forums. This one for example :
THE UNION OF EUROPE AND RUSSIA.. Also, some activity is there.
In fact we can also find forums related to the topics we create about.
The same way I want to promote steem and that's why I'm trying to create this : Creating SteemDelegator !. I will try at least, maybe that will help steem price to grow.
So, there are always ways to promote anything you want.
Enjoy watching the video. ☺
---
▶️ 3Speak